4 courier companies set shipment cutoff date for all orders made for Hari Raya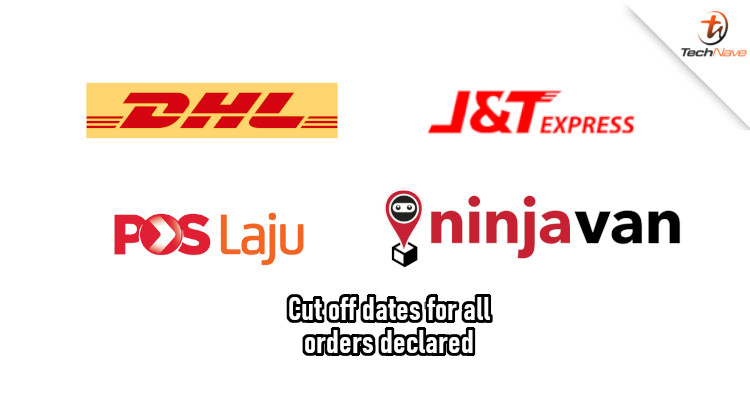 With the conditional movement control order (CMCO) extended to 9 June 2020, companies will continue to have issues with things like logistics. In anticipation of this, courier companies operating in Malaysia have set a cut off date for shipments. This means that you can't do any last-minute shopping now and hope for your gift to arrive on time.
As revealed by Datin Suruh Duduk Rumah (via Twitter), the four courier companies that have declared cut off dates are Ninja Van, J&T Express, Pos Laju, and DHL Express. The cutoff dates range from 15 May to 18 May 2020, which is this coming Friday to the following Monday. All orders that are made after the cutoff dates will be delivered only after the Hari Raya celebrations on 24 to 25 May 2020 so beware of that.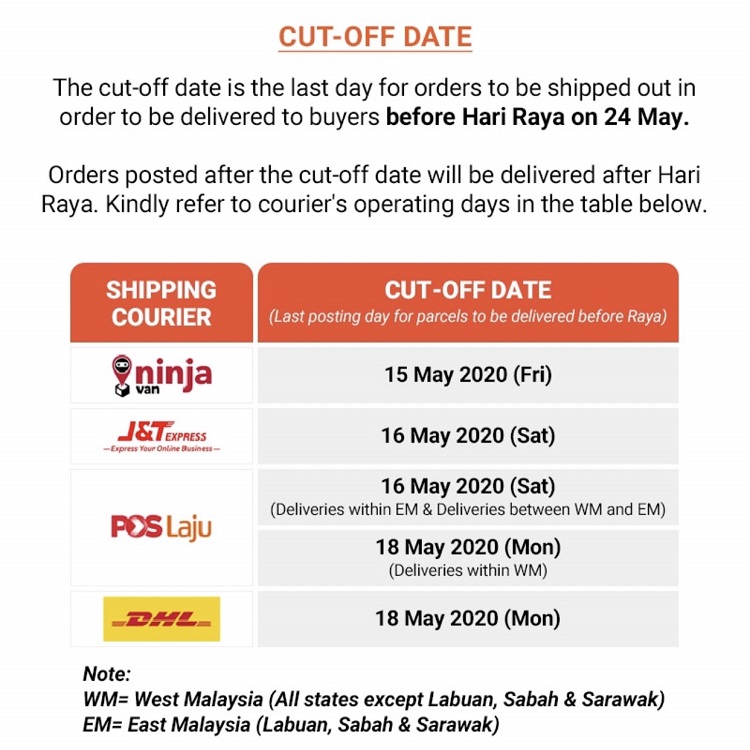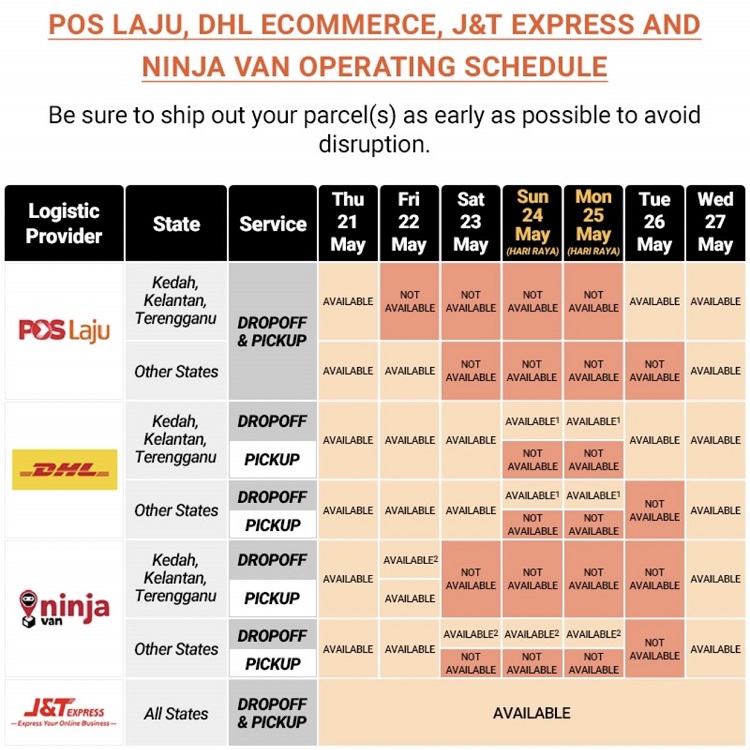 The courier companies will still operate as usual but have also posted their operating schedules for the Hari Raya week. As you would expect, orders made on those days won't even be processed so there will be a delay in shipments. If you urgently need to buy something online, it's best to get it done in the next few days.
We haven't seen any announcements from other courier companies yet, but expect to see similar arrangements to be made. It's also likely that food delivery companies may not operate during the Raya week, so do keep that in mind. Do stay tuned to us here at TechNave.com for further announcements and updates like this.