4 reasons why Celcom MEGA is the postpaid plan for your mobile digital needs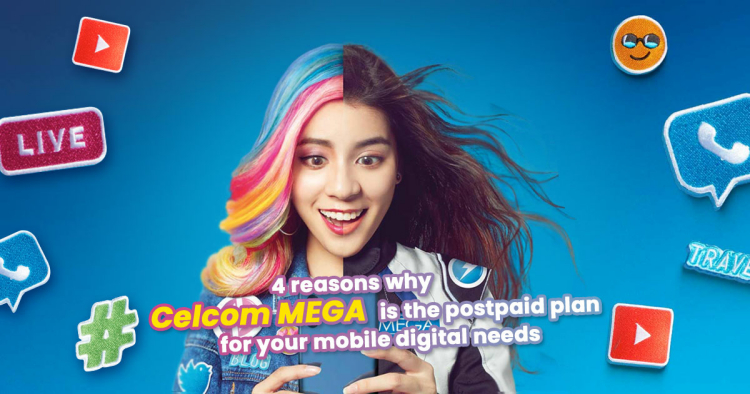 Postpaid plans are usually more convenient because you just pay a monthly fee that could be rather reasonable and you get all the features offered by the plan you sign up to. On the other hand, signing up to a postpaid plan usually ties you down to a 2-year contract that you can switch out of easily. Celcom is aware of this and has taken the first step with the recent launching of its new MEGA postpaid plan.
With Celcom MEGA, you get the option of tailoring your postpaid plan to one that delivers lightning-fast internet or unlimited data. Best of all, you can switch between having either one whenever you want. Find that you don't really need high speeds? Just swap over to unlimited data or vice versa! Besides that, there are 4 reasons why you might want to sign up for Celcom's new MEGA Postpaid, especially for digital citizens like us.
Unused data for cashback with Boost
Even if you choose to go with Lighting Speed, there may be some months when you don't use all of your data. With MEGA Postpaid, the unused data can be traded in for some side benefits! To be exact, for every 10GB of unused data RM5 of cashback will be wired to your Boost e-wallet account. If you didn't use much for a particular month, you could have a nice bonus in your Boost e-wallet that you can then use to purchase other items.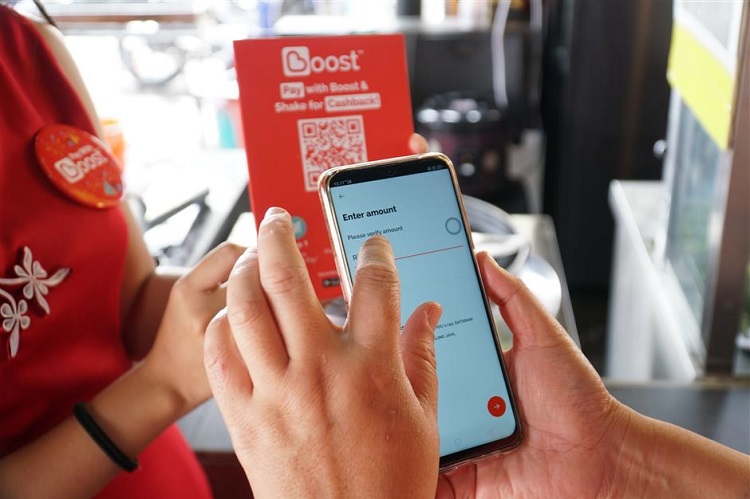 Image courtesy of TheStar
Free data roaming in selected countries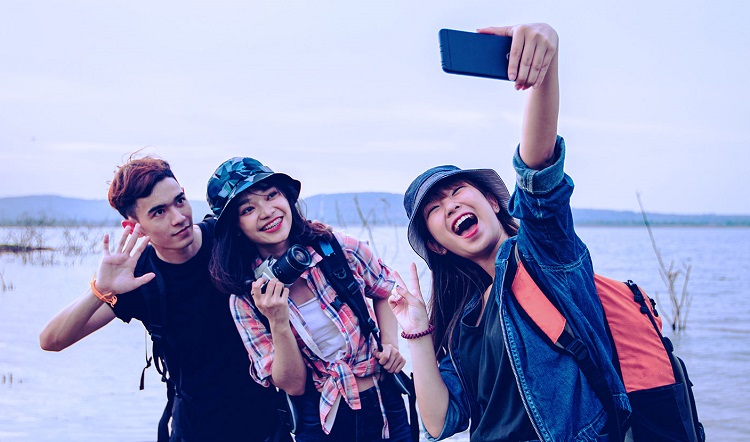 Another advantage of the Lightning Speed side of the MEGA Postpaid plan? Unlimited roaming in 12 selected countries. For customers who sign up for the MEGA Lightning XL pass, up to 100GB of their data quota can be used while enjoying their holidays or trips. In other words, roaming is completely free of charge!
Extra flexibility with add-ons
If a basic MEGA Postpaid plan isn't quite enough for you, Celcom has some great add-ons that you can choose to enhance your user experience. Below is a list with brief descriptions of what the add-ons do:
INTERNETshare - For RM5 per month, MEGA Lightning customers can share internet quota with family lines
Roam Like Home - Use Celcom Malaysia data quota while roaming, packages available are RM38 for 1-Day, RM88 for 3-Day 3-in-1 (calls, Internet, SMS) Pass, and RM138 for a 7-Day 3-in-1 Pass
Ultra Hour Pass - Allows you to have unlimited data upon demand, priced at RM1 for 1 hour, RM2 for 3 hours, RM5 for 12 hours, and RM8 for 24 hours
Unlimited Social - Allows you to have unlimited data to a chosen social media platform or general internet surfing from 1 am to 7 am for RM5
Walla - Enjoy endless entertainment with unlimited data for videos streaming at RM20/monthly, music streaming at RM3/monthly, and games for RM20/monthly
Sharing the love by adding family lines
MEGA Postpaid plan users can add an additional 3 family lines to their main plan, which allows your family members to enjoy the full benefits that come with the plan. Each line is just an additional RM40 but could add 15GB more data to the total Internet quota that can be shared with the family.

So, does the Celcom MEGA Postpaid sound like the flexible plan you've been waiting for? You can find more details or sign up for the plan here. Starting at RM80 per month and just RM18 for one of its flexible passes, this plan gives the digital natives of today lots of customisability.
Having said all that, what do you look for in any mobile postpaid plan? Do you prefer an affordable plan, fast internet speeds, unlimited data, or something else? Let us know on our Facebook page and stay tuned to TechNave.com for more articles like this.