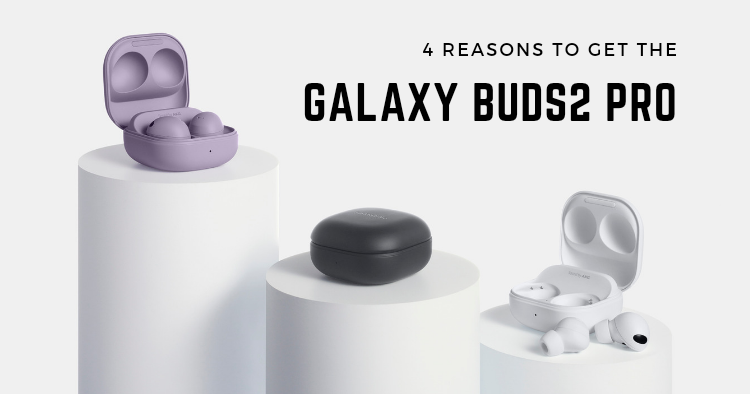 Nowadays, many of us own multiple devices. For instance, I have a smartphone that's meant for communication and work, as well as a tablet that's solely for mobile games. Essentially, having separate devices for work and leisure.
This multi-device trend made wireless earphones popular, as we didn't have to constantly plug and unplug them. But with the many models now available, which one should you pick? Here are 4 reasons you should get the Samsung Galaxy Buds2 Pro now.
#1 Ultra lightweight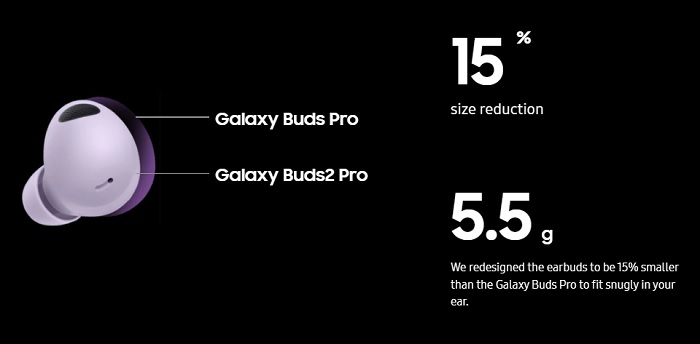 Why earphones and not headphones? A lightweight audio device is always better, whether it's to listen to music for hours on end or to isolate yourself from your environment during work hours. Thus, earphones are better because they weigh less.
Of all the TWS earphones on the market, the Galaxy Buds2 Pro is easily one of the lightest. Since each earbud weighs just 5.5g, you won't even feel them there. Its overall size is also 15% smaller than its predecessor, which could be a good fit for people with small ears.
#2 Ergonomic design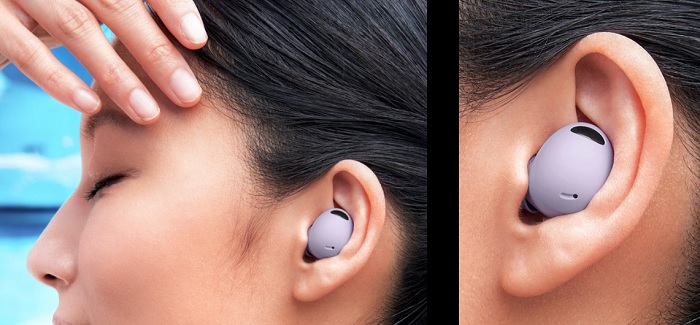 You might wonder, "would the Galaxy Buds2 Pro fall out?" Not at all! The smaller size doesn't mean it's more prone to falling out. This is because Samsung has improved the ergonomics and comfort of the Galaxy Buds2 Pro.
The new model was shaped and designed to fit snugly in most ears. The earbuds also have a matte body, providing more grip and making them less likely to slip off. In addition, Samsung has employed an enhanced wind flow technology that reduces ear canal pressure, so you can wear them longer without discomfort.
#3 Active Noise Cancellation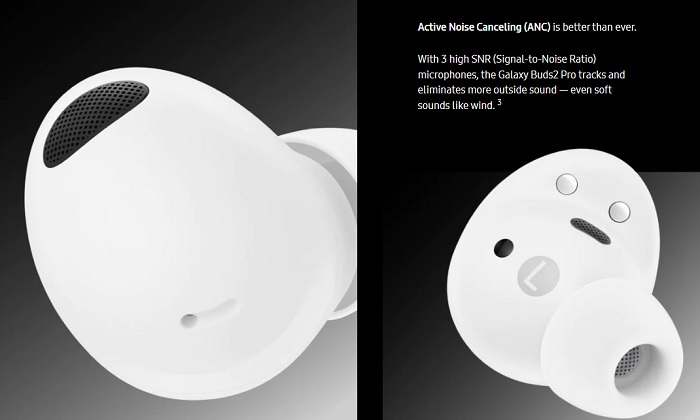 Of course, sticking earbuds into your ear canals doesn't guarantee total isolation from noisy environments. That's why Active Noise Cancellation (ANC) exists, and the Galaxy Buds2 Pro have great ANC implementation.
For this model, Samsung equipped 3 high Signal-to-Noise Ratio (SNR) microphones to provide better audio tracking. As a result, the Galaxy Buds2 Pro can effectively eliminate environmental noise like the wind. Moreover, it has a Voice Detect feature that automatically enables Ambient Sound, so you can listen to conversations near you without removing the earbuds.
#4 Multi-device pairing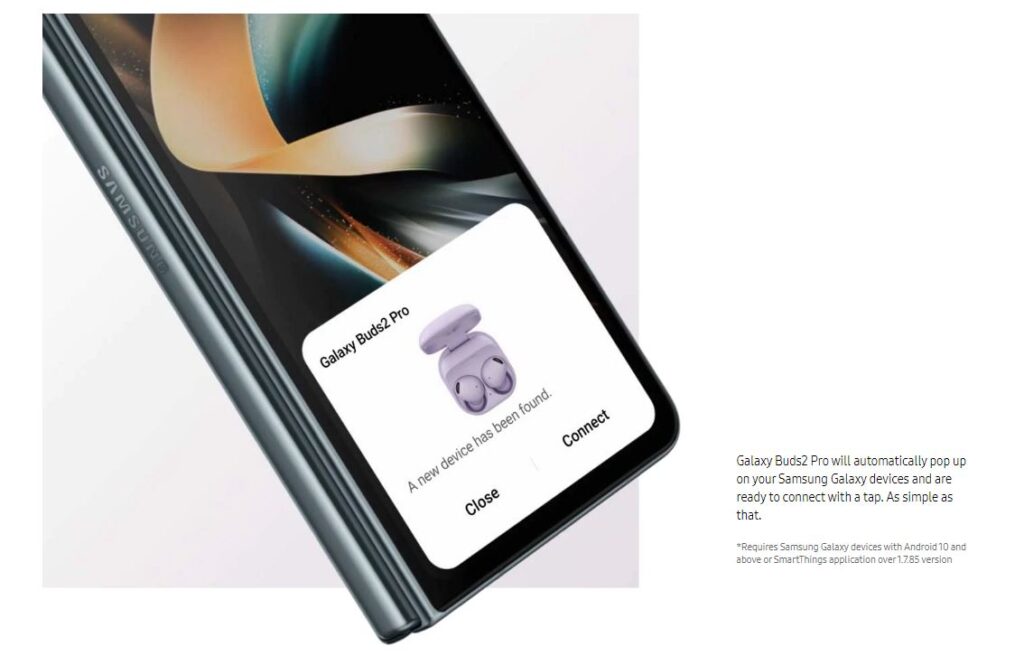 Lastly, a great reason to get the Galaxy Buds2 Pro is its multi-device pairing support. These earphones not only allow you to pair with multiple devices, they can also easily switch connections between multiple paired devices.
Got a phone call while playing a round of PUBG Mobile on your tablet? No problem! The Galaxy Buds2 Pro has an Auto Switch feature that can seamlessly switch the paired connection from your tablet to your smartphone. When you receive an incoming call, you just need to tap on the Galaxy Buds2 Pro twice to take the call. Easy, right?
So, the above reasons are why we recommend getting the Samsung Galaxy Buds2 Pro. If you want an excellent pair of lightweight wireless earphones with ANC, you can't go wrong with this one. Those interested can visit the Samsung Malaysia website for more details or check out our review here!
Anyway, what do you think about Samsung's most recent TWS earphones? What improvements or new features would you like to see from future models? Please share your comments on our Facebook page, and stay tuned to TechNave for more articles like this.