48-hours gaming on the Samsung Galaxy A71 turned out better than I expected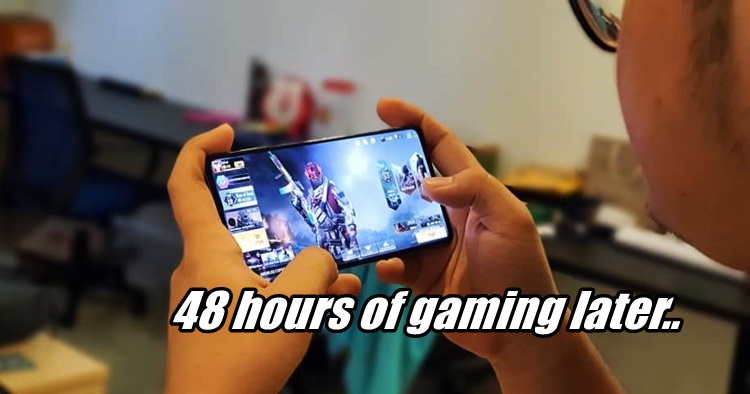 Smartphone gaming has become a lucrative business, particularly in Southeast Asia. In 2019 alone, there were a ton of mobile gaming tournaments with great pools of cash prizes. It's also a great way for friends to get together to socialize at the mamak. However, to experience the best in mobile gaming, many have to resort to flagships which could cost an arm or a leg especially for youngsters. Budget phones usually don't cut it, so what is the alternative?
The answer to that could be mid-range phones - which are not too expensive, yet offer uncompromised performance. We tested the Samsung Galaxy A71 previously on its battery performance, so I decided to put the phone back to the test again in terms of gaming. After spending 48 hours on it, gaming on the Galaxy A71 turned out better than I expected. Want proof? Well, read on then!
UNBELIEVABLY HUGE DISPLAY
One thing about mobile gaming is that the display size can make a lot of difference. The Galaxy A71 features a 6.7-inch Super AMOLED Plus display and it's almost as big as the display on the Galaxy S20 Ultra! Not only is it big, but the bezels around it are also narrow which allows for maximum viewing. The Infinity O-cutout front camera is visible though, but it's hardly noticeable when you're gaming.
The 4 corners of the phone are rather "pointy", though. Maybe this is because I'm not used to holding the Galaxy A71 just yet, but I think one way of getting it around those corners (heh, geddit?) is simply getting a protective casing. This does 2 things - making your hands comfier while holding it for a long duration and also protecting the phone. A win-win situation.
GO MAXIMUM ON GAME SETTINGS
It may come as a surprise to many, but the Galaxy A71 is one of the few Galaxy phones that is using a Snapdragon 730 chipset! In terms of memory capacity, it carries 8GB of RAM and a respectable 128GB internal storage. The battery pack is 4500mAh which is great, as this is more than enough for a day of mobile gaming.
My usual mobile game apps to go to for testing are Call of Duty: Mobile and Asphalt 9: Legends. To my surprise, I could set both games to the highest settings possible. This is because normally, the game settings on mid-range phones will just sit there and not move (even if you try to click on it). Suffice to say, the phone didn't have any trouble running high frame rates on both games so I'm not only surprised but also satisfied.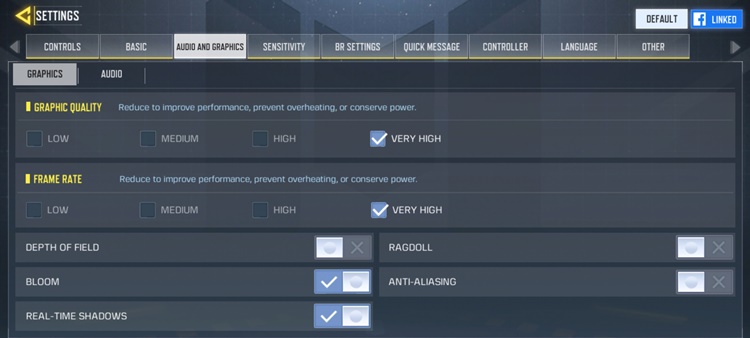 Proof that it can go "very high"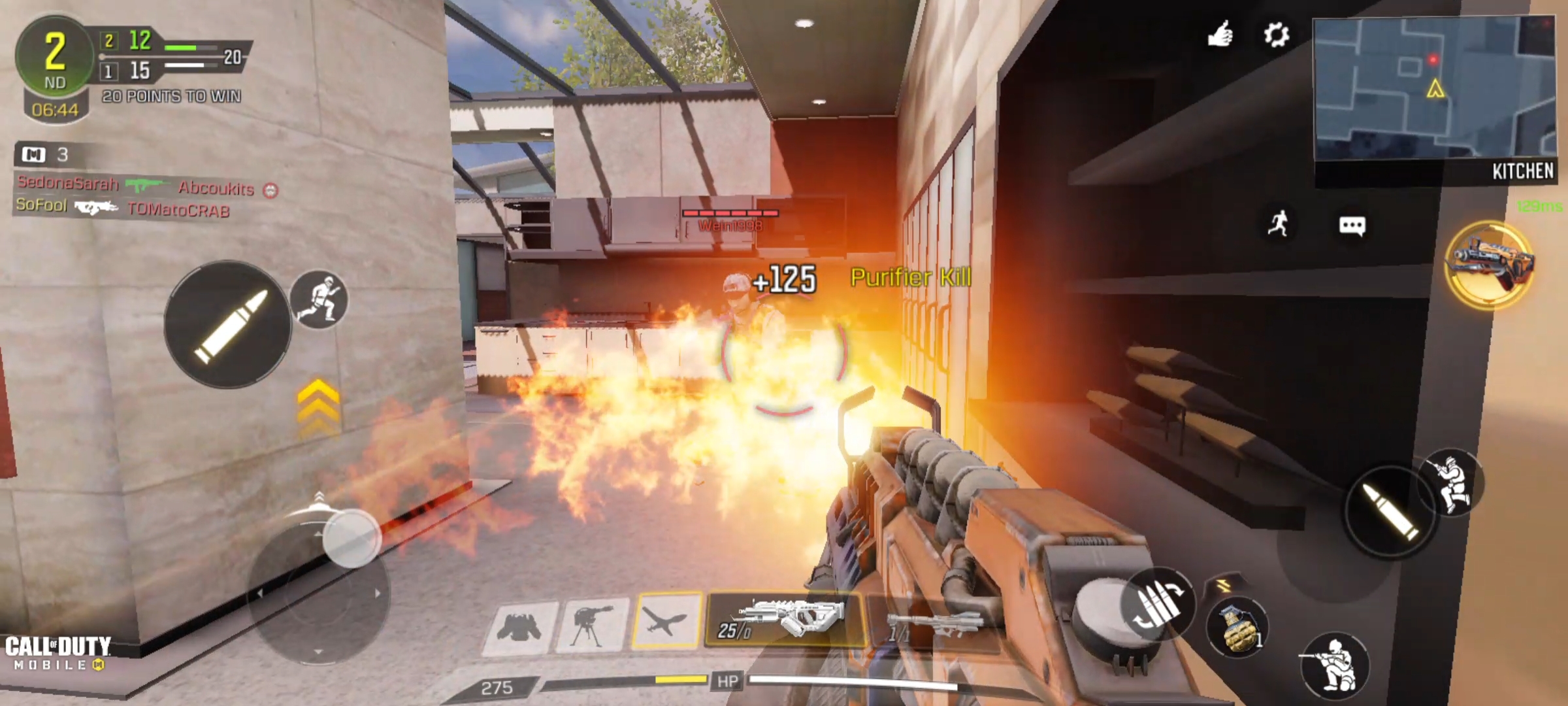 Ah, I love the smell of napalm in the morning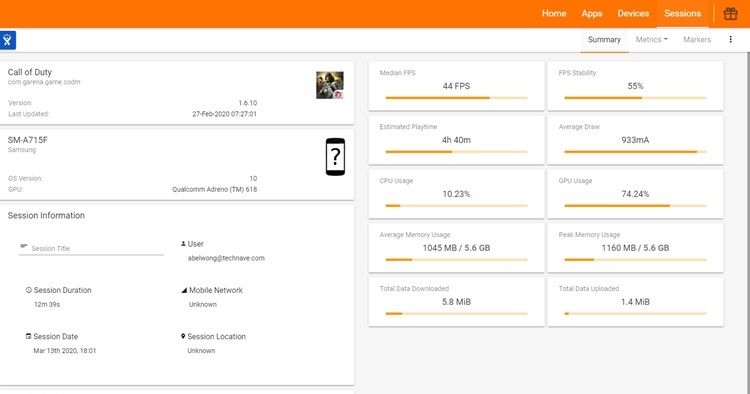 44FPS on COD: Mobile with GameBench, something that most mid-range devices can't do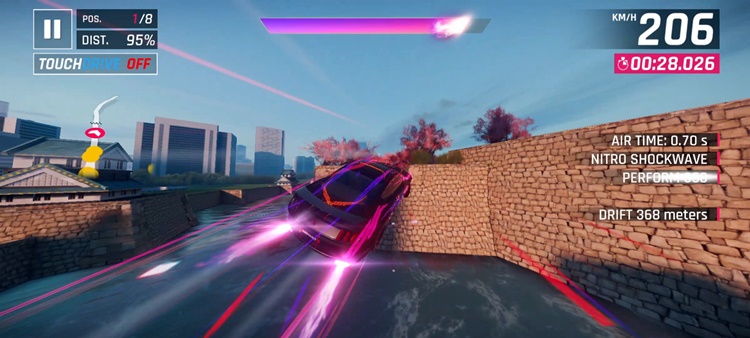 Wheeeeeee (no frame rate delay pulling me back)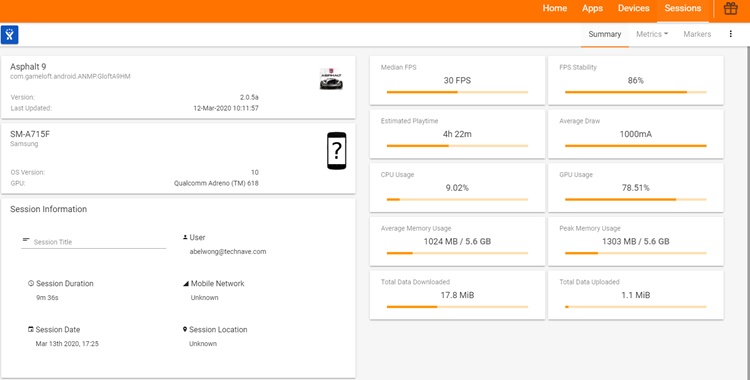 Asphalt 9's maximum FPS is 30 only, but the FPS stability is rather smooth at 86%
Previously, my colleague wrote that the battery test from Call of Duty: Mobile just drained 4% within 10 minutes. That seems about right, as I hit a 10% drop within 30 minutes and the same goes for Asphalt 9. Since I was playing on the highest setting, the battery did get pretty warm as expected, but with a protective casing this shouldn't be an issue.
GAME LAUNCHER IS BETTER THAN EVER
The Game Launcher and Game Booster on the Galaxy A71 have been improved from the last time I used it. For instance, the Game Launcher has been updated with new data on how much time you spend on a game and even has a YouTube recommendation at the bottom. You can also do more adjustments in the Game Booster page and one of my favourite ones was that it's able to do Power Saving if you're away for a couple of minutes.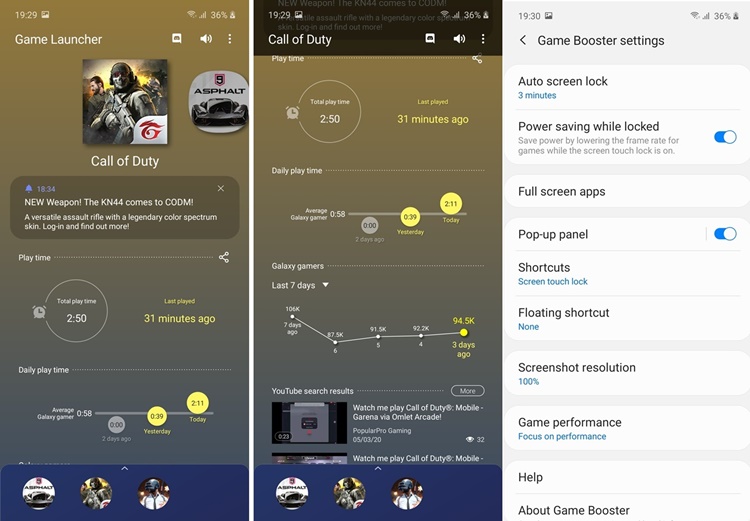 The Game Launcher got a new look (left and centre) and the Game Booster (right) allows more adjustments than before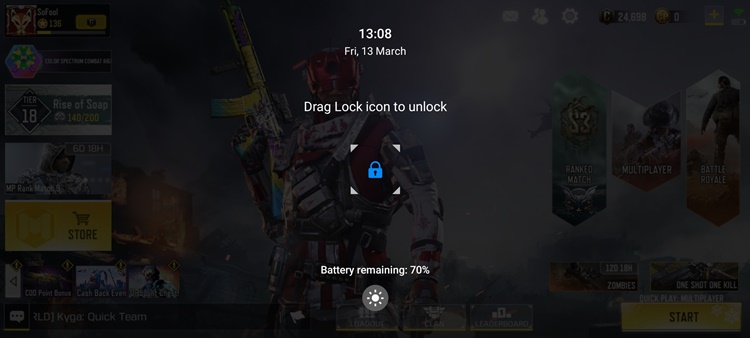 Power Saving mode is quite handy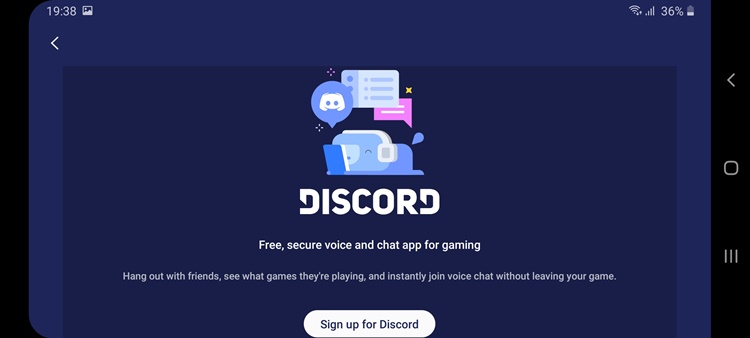 Discord is already integrated within the phone!
Furthermore, you can also access a Discord chat app at the top (spot their logo) and get into a chat room with your friends even while gaming. This is really convenient and great for mobile games that rely on team effort so thumbs up for that!
Before I end, it's also worth mentioning that if the phone is running low on battery, you can always rely on its 25W Super Fast Charging. It only takes over an hour to fully charge from 0%. Now that's what I call fast!
Verdict - Very noice
For RM1799, I think the Galaxy A71 is one of the better mid-range devices for mobile gaming. Hardcore mobile gamers are always looking for the best tech specs for the glory of graphics and this phone is no exception. Let me just say this - as a PC gamer and a big fan of mobile gaming phones, I was genuinely impressed with how the Galaxy A71 handled mobile gaming, so it might do the same for you too.
To find out more about the Samsung Galaxy A71, you can visit this page right here. So what do you think? Do you agree with me? Let us know on our Facebook page and stay tuned for more tech reviews at TechNave.com.
Samsung Galaxy A71 Specs & Price >