48-hours working on the Huawei MediaPad M6 unplugged, no charger or powerbank!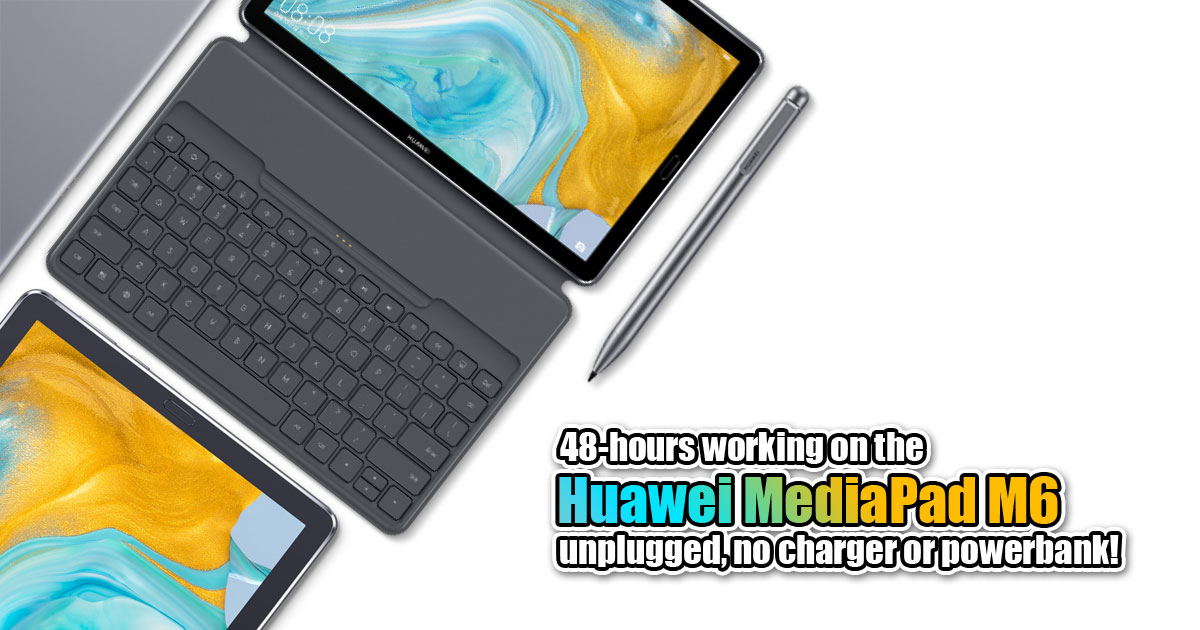 Most working laptops or productivity devices are geared for 8-hour work days, meaning they don't usually last longer than 7 or 8 hours on a single charge. While some productivity tablets and smartphones can go past this limitation and even last more than a day, how do you think the Huawei MediaPad M6 would handle 48-hours unplugged with no charger or powerbank?
This time around we do just that as we take the Huawei MediaPad M6 as our only work device for 48-hours unplugged on a single charge. Featuring a Kirin 980 chipset, 4GB of RAM, 128GB of storage, 10.8-inch 2K resolution screen and a 7500 mAh battery it also comes bundled with a Keyboard cover and M-Pen Lite stylus for just RM1899 (limited stocks for the keyboard and stylus though). Read on and find out how well the MediaPad M6 managed to do in 48 hours.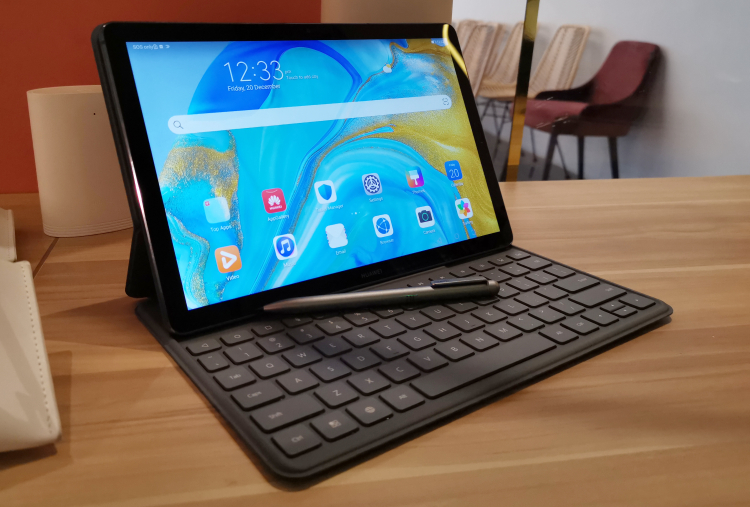 The Huawei MediaPad M6 currently comes bundled with a Huawei Magnetic Keyboard cover and M-Pen Lite stylus (limited stocks)
What work was done?
In general, the work that we do involves writing down content, editing photos or videos, inputting these into our CMS (Content Management System) and then publishing posts and articles. Our editors edit and comment on the work from other writers and we all manage our content on social media.
For this purpose, our editor wrote this whole article, a news post, an advertorial involving photography and edited various articles from writers. He used nothing else but the Huawei MediaPad M6 as the main device to do all this, with no other desktop or laptop at all.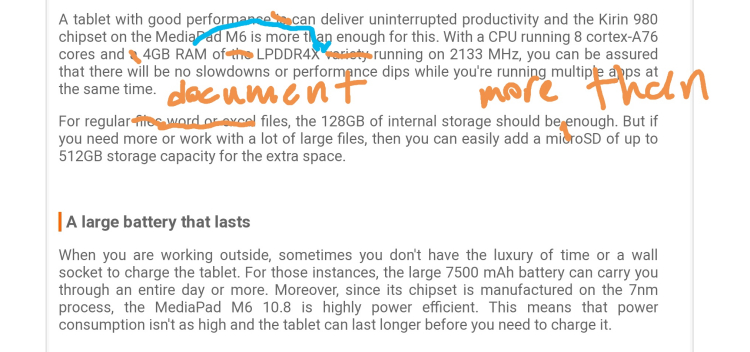 The M-Pen Lite stylus really helps make editing easier
What does the Huawei MediaPad M6 have to offer for work?
According to our editor, one of the biggest features he found useful was the bundled Keyboard cover. This is because it not only offers a responsive touch-typing experience, but it also came with the Back, Home, Recent Apps and Screenshot buttons built-in. Despite only being the M-Pen Lite, the bundled stylus also helped to comment and edit on writers work more precisely thanks to the 2048-layer pressure sensitivity.
He noted that while he used the 10.8-inch 2K display or M-Pen Lite stylus more for mouse work, there were times when the built-in PC or Desktop Mode really helped, especially when he needed overlapping windows of multiple apps. Attaching a Bluetooth mouse was particularly useful for that mode as well.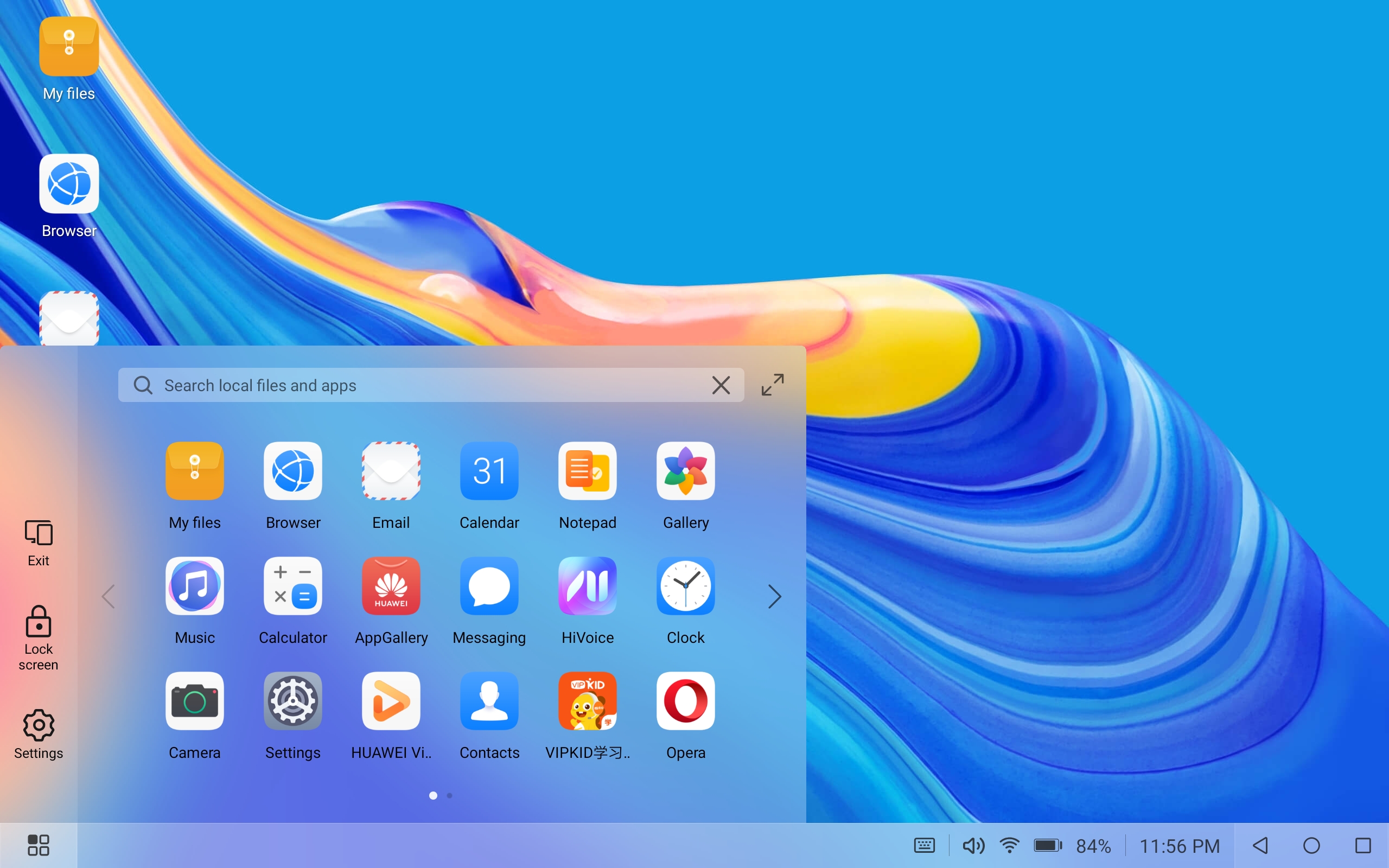 You can switch to this Desktop / PC mode any time
The EMUI 9.1 it comes bundled with was particularly useful as it helped to keep the MediaPad M6 energy efficient. This includes turning off the screen when not in use, turning on the tablet when you open the keyboard cover and so forth.
While the 7500 mAh battery certainly contributed, he felt that both the EMUI and the battery helped the MediaPad M6 last 48-hours unplugged. So much so that it even had more than half a day left to work left (18 hours and 27 minutes according to the battery settings). We didn't use any custom battery saver settings, so you could probably squeeze out even more battery life if you do.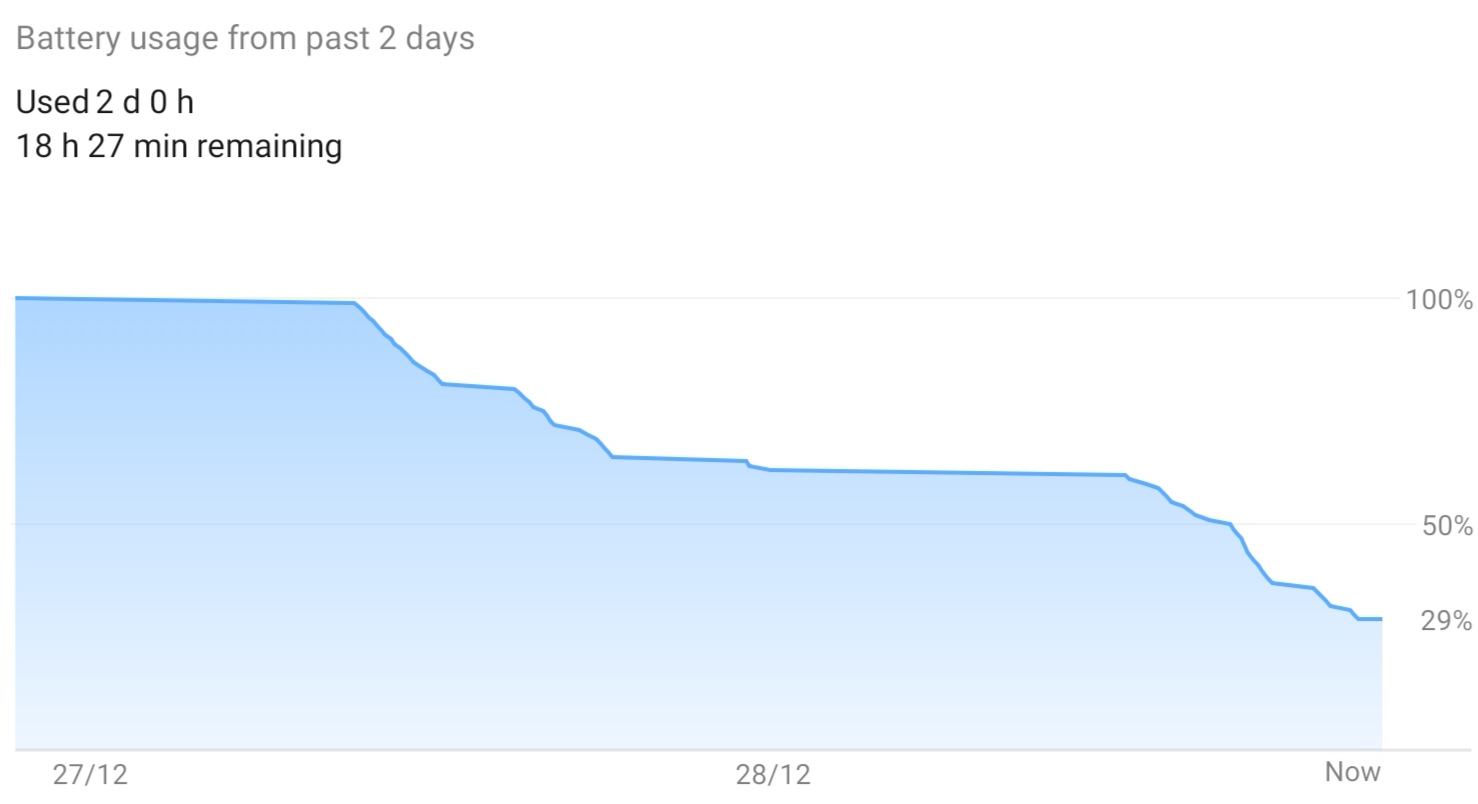 48-hours unplugged and beyond!
Asides from the aforementioned tech specs and features like the 10.8-inch 2K pixel resolution display, the Huawei MediaPad M6 comes with quad-channel quad speakers tuned by Harmon Kardon, making it great for a private presentation. If it's on a wider scale, the wireless projection lets you cast to a nearby compatible Smart TV or projector. While our editor didn't use it, the extra 4G LTE connectivity and 498g weight of the MediaPad M6 should make it perfect for mobile road warriors.
Conclusion - A mini workhorse laptop that just keeps going
Overall, the Huawei MediaPad M6 not only can last beyond 48-hours on a single charge, with the bundled Keyboard cover and M-Pen Lite stylus, it makes for a fullfledged mini workhorse laptop and productivity tablet that you can bring and use everywhere. While we found it more than capable of handling our daily work we're certain it could be useful for other mobile road warriors and workers on the go as well.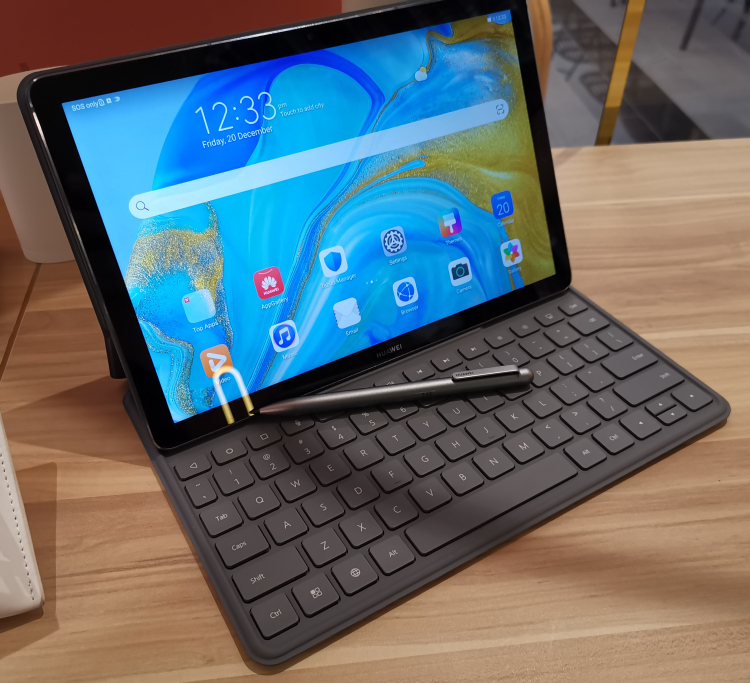 What an exceptional mini laptop, not only can it do all your common work, but it can also last for more than 48 hours on a single charge!
While its price of RM1899 may be a bit high as far as most tablets go, as a productivity device, there are almost no productivity laptops or tablets with the same capabilities or mobility within that same price range. You're more than welcome to go check it out for yourself at nearby Huawei Experience Stores or their online site, but thankfully you can also get the MediaPad M6 with the Together 2020 promotion on a 0% Instalment plan.
If you're thinking of going Together 2020 with the Huawei Smart Life way, then the Huawei Smart Travel package is probably your best bet as it also includes the Huawei Mate 30 Pro, Freebuds 3, Huawei x Gentle Monster sunglasses along with the Huawei MediaPad M6 for only RM22.13 a day. You can also customize your own package with the MediaPad M6 and the devices you want, so do check out the Together 2020 site for yourself.