When people hear the word "Huawei", they would automatically think of their smartphone devices. As the company continues progressively introducing new products, they are now introducing a series of Smart Life devices to help Malaysians to live a more intelligent lifestyle. This includes a new version of the Huawei Matebook 13, Huawei Watch GT 2, Huawei x Gentle Monster, Huawei Freebuds 3 and Huawei WiFi Q2 Pro.
To recap from what we last reported last Friday, the Smart Life devices serve as an all-scenario ecosystem for the consumers. From laptop to even glasses, here are the 5 ways Huawei Seamless Smart Life devices can increase your work efficiency daily.
'No Dead' Internet WiFi
Like many users, we frown whenever we stumble upon a zone where the Internet WiFi just die. But with the Huawei WiFi Q2 Pro's dual-band auto-selection, seamless roaming, and automatic channel optimization, it helps to cover more areas than before and furthermore, we don't have to worry about the lack of WAN or LAN ports, as the device has an automatic network port identification technology.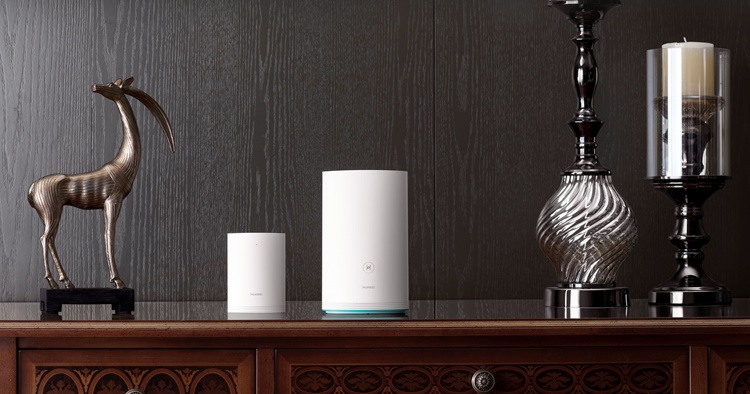 To add on, it has a download speed of up to 1867 Mbps, optimizing your WiFi usage and if you purchase one during the promotion, you also get a Huawei WiFi Q2 Pro Satellite worth RM169 for free.
OneHop File Sharing and connect with Multi-Screen Collaboration
Not exactly a new technology feature, but it is indeed an improved version of the Huawei Share. Consumers can now use the Multi-Screen Collaboration to transfer their media files and data between the Matebook 13 and a Huawei smartphone of Watch GT 2 seamlessly, thanks to the NFC technology.
Speaking of transferring files, the Mate 30 and Mate 30 Pro are the first Huawei smartphones to offer this feature as it allows you to mirror your smartphone on the Matebook with just one quick tap. With this, you can freely drag and drop pictures, documents, videos, and others to achieve resource sharing and improve office efficiency. Productivity has never been so easy!
Communicate quicker and clearer with Freebuds 3
Wireless earphones are becoming a trend now and Huawei isn't missing it out. Introducing their own Freebuds 3 wireless earphones, these accessories feature a noise reduction technology depending on your environment that can balance the audio in real-time. Also, it uses a dual-channel synchronous transmission technology and has access to the Smart Assistant app, where you can have a hands-free experience as it recognizes your voice. In addition, the Freebuds 3 casing can also be charged wirelessly on top of the Mate 30 Pro!
Present your style with the Huawei x Gentle Monster eyewear
Besides the Freebuds 3, the Huawei x Gentle Monster eyewear also allows network calling and listening to music but in style. The eyewear also has an AI-powered Intelligent noise reduction that ensures your calls and if people are talking to you in person, you can just simply take it off and your songs will pause automatically.
You don't need to worry about going under the rain either, it has an IP67 water and dust-resistant grade that protects it from being spoiled. If you're wearing glasses, you can even customize it with three optical glasses to fit your style.
Monitor your energy and health with the Watch GT 2
Known for being able to last two weeks from a single charge, the Watch GT 2 will notify and remind you to not to sit down too long when you're working in the office. For your health benefit, it also helps to monitor your stress levels and breathing exercise to calm down, as well as monitoring your sleep and blood pressure to stay well informed of your health. Besides the health benefits, you can also change the WatchFace to fit your personality, as well as playing music and pick up phone calls too on-the-go.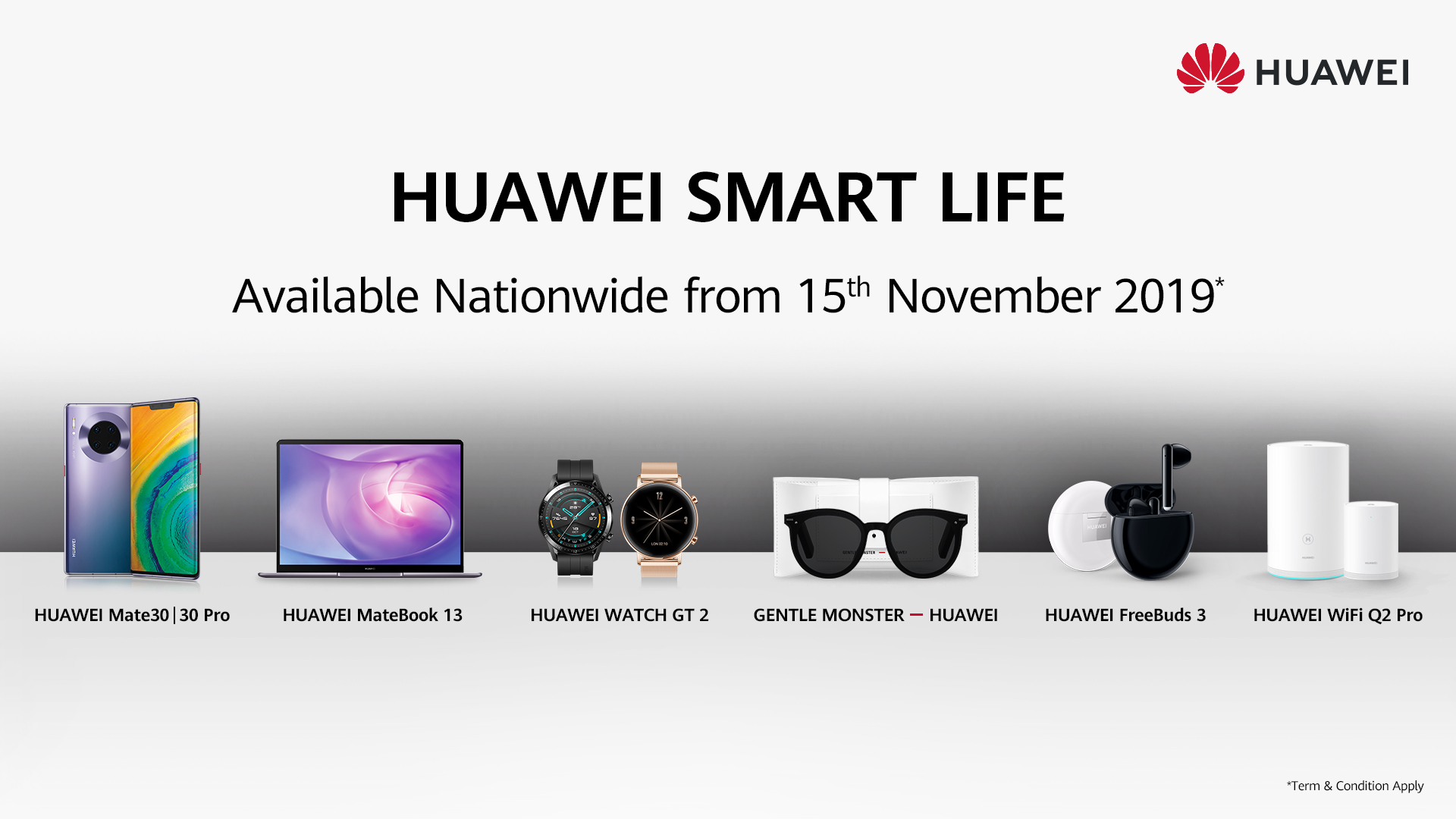 From having a convenient way for you two transfer files with Multi-Screen collaboration and One Touch, as well as having a reliable ecosystem for your daily life, you can start your intelligent lifestyle soon with Huawei. So what are you waiting for? Don't wait and start the future now!
To learn more about the Huawei Mate 30 Pro, Huawei x Gentle Monster eyewear, Huawei Watch GT2, Huawei FreeBuds 3 and others, be sure to visit consumer.huawei.com to check them out and stay tuned for more cool tech articles at TechNave.com.