6 people lost nearly RM300k to scammers through a mobile app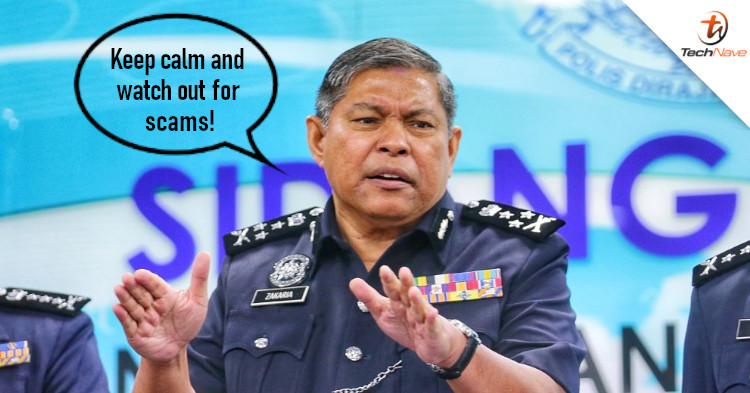 The Bukit Aman Commercial Crime Investigation Department reveals a new scam tactic
Scammers are always looking for new ways to cheat honest citizens, which is why we have to remain alert to them at this crucial time. Unfortunately, six people had the misfortune to run afoul of the latest trick by a scam syndicate recently and lost a combined total of RM295350. The method used to trick the victims was a mobile application created by the syndicate.
According to The Malay Mail (via Bernama), the scam was first exposed by the Bukit Aman Commercial Crime Investigation Department. It was revealed that the six victims (ages between 24 to 59) were contacted by the syndicate from 7 to 11 April 2020. Four of the victims were from Kuala Lumpur, while the other two were from Penang and Sarawak.
Syndicate members will start by calling you and claiming to be from the police force. Next, a link (www.negarabank.com.my/nbm.apk) to an app is sent through WhatsApp. This is a type of phishing app, which will record a victim's personal and banking information once the information is keyed into the app. As soon as that happens, the syndicate will transfer the victim's money away and even ask for the authorisation code (TAC) to complete the transaction.
You'll find that a lot of scams in Malaysia start with a phone call. But the police, court and Bank Negara will never contact you via phone call, so when you get a suspicious call it's best to just cut it (read more tips here). If you have encountered other forms of scams, please help share them on our Facebook page to spread the awareness. For more news, stay tuned to TechNave.com.