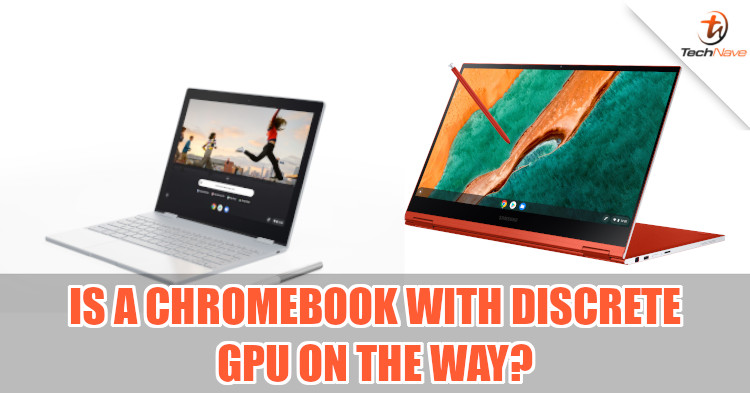 When people think about Chromebooks, they think of simple machines that are meant only for simple computing tasks. But things may change if a new rumour is true. According to Chrome Unboxed, a new Chromebook codenamed Mushu could come with a discrete GPU (dGPU) inside.
Recently, a record for a Mushu test was found on the Chromium repositories. In it, we can see that it's a test to "Enable dGPU BOMACO mode" on Mushu. Basically, it's a mode that's said to be found in the dGPU of the Mushu. What's mysterious here is that there's no confirmation on which vendor is behind Mushu yet. But if we consider the most powerful Chromebook series currently available, then it could either be a new Samsung Galaxy Chromebook or Google Pixelbook.
You may wonder: Why would I want a dGPU on a Chromebook? Well, Google recently mentioned that it is working on making it possible to install and play Steam games on Chromebooks. Also, there are applications that can benefit from having one. And if this becomes possible, brands could start selling Chromebooks as more attractive alternatives to more mainstream laptops.
With that said, would you be interested in playing games on a Chromebook, be it an Android game or Steam? Please share your thoughts in regards to this topic with us on our Facebook page! Also, remember to follow our website at TechNave.com for more news and updates.