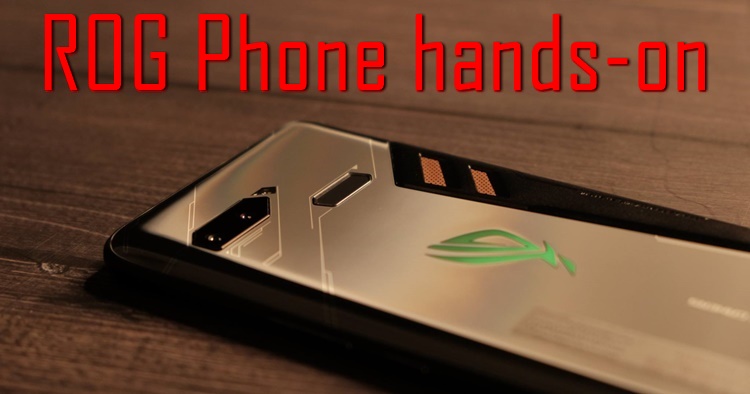 Yesterday (10 October 2018), we were given a sneak peak of the ROG Phone in ASUS Malaysia HQ and while there is no official price yet, the official launch date will be on 22 October 2018 and we also got a bunch of hands-on pictures including the phone, the gaming accessories, even to the internal parts of the phone and others.
Before we get to that, it's worth mentioning that the tech-specs haven't changed at all since its introduction in June 2018. It packs the latest Qualcomm Snapdragon 845 chipset clocking in at 2.96GHz, a 6-inch AMOLED display with the latest Gorilla Glass 6, 4000mAh battery and will come in two configurations - an 8GB + 128GB and 8GB + 512GB model and more (full specs here). Anyway, check out the pics below!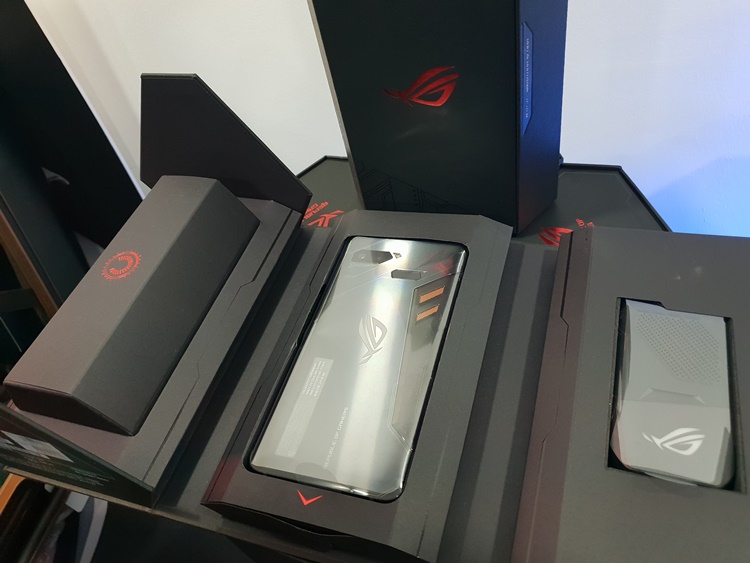 This is how the box looks like, really unique looking and inside it provides the ROG Phone (duh), the cable charger, protective casing and the AeroActive Cooler
It's said that the ROG Phone accessories will come in ONE BUNDLE instead of being sold separately, could this be the one? Who knows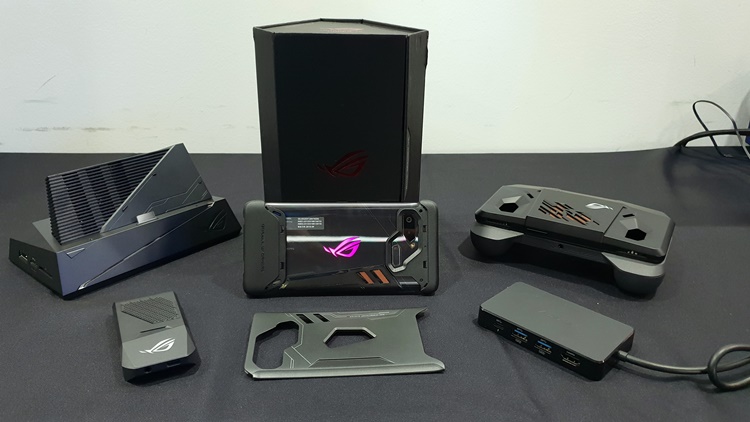 Taking out the toys for a photo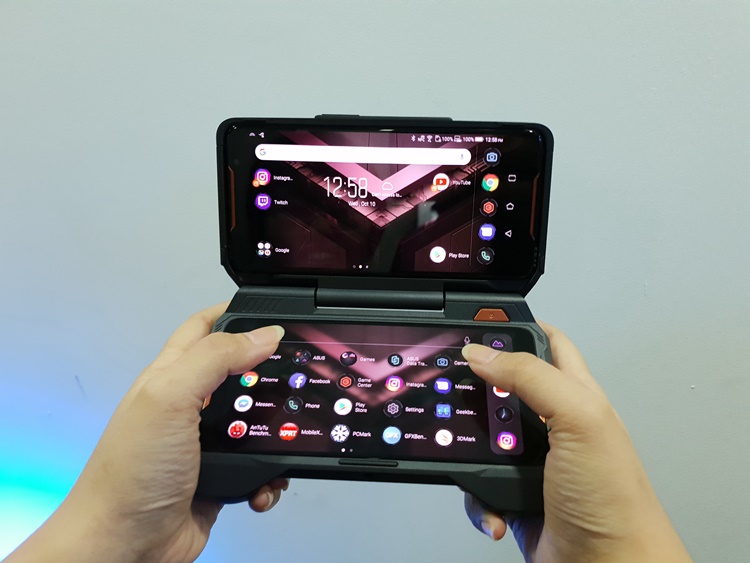 The TwinView Dock, and yes, you can actually put two ROG Phones on it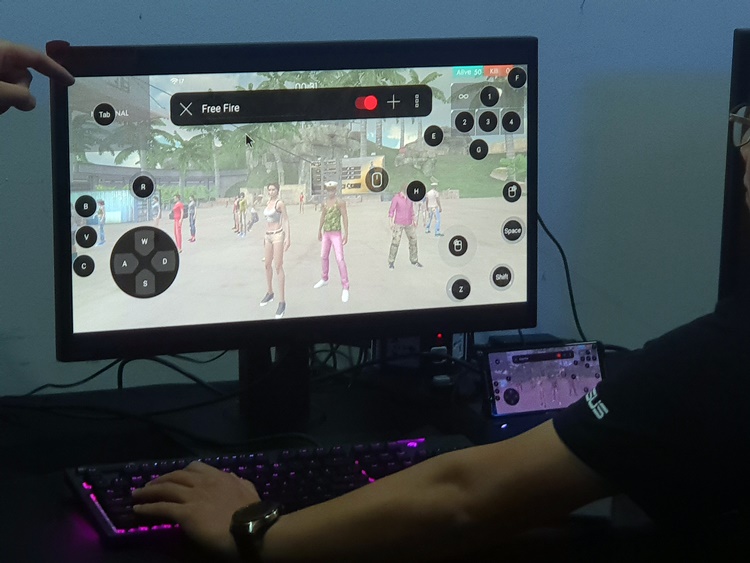 The ROG Phone connected to the monitor via Mobile Desktop Dock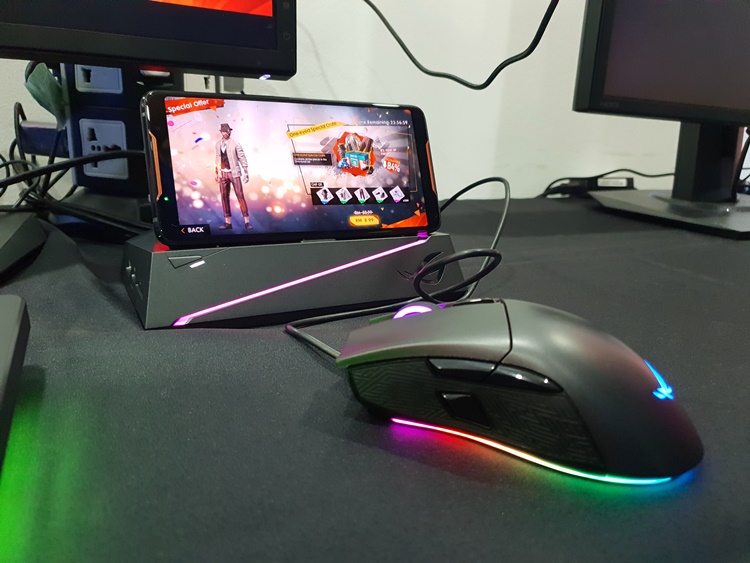 A closer look at the Mobile Desktop Dock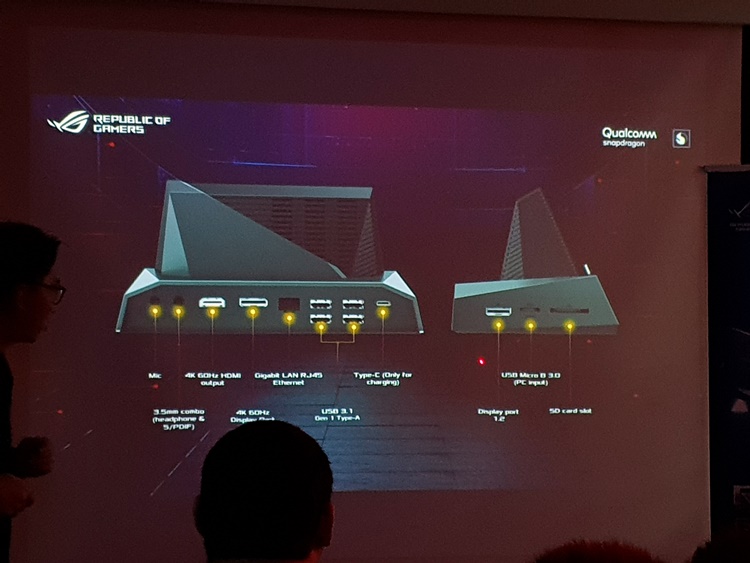 The Mobile Desktop Dock has a ton of ports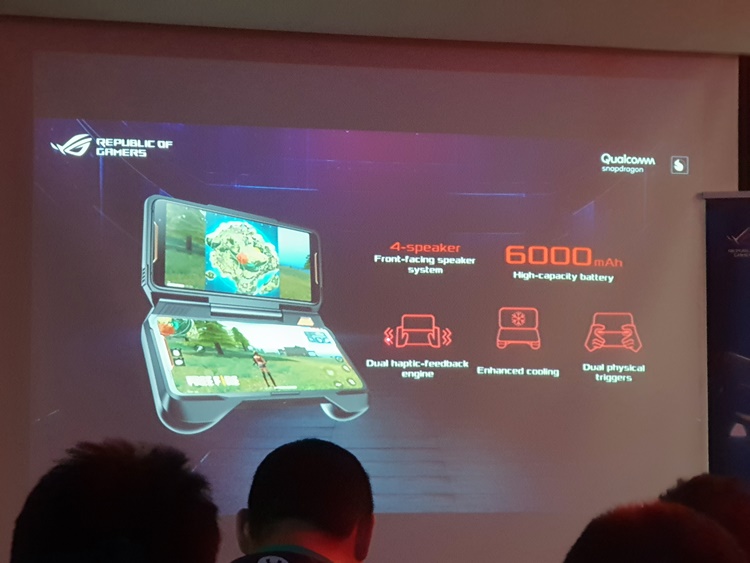 Btw, the TwinView Dock has 6000mAh battery capacity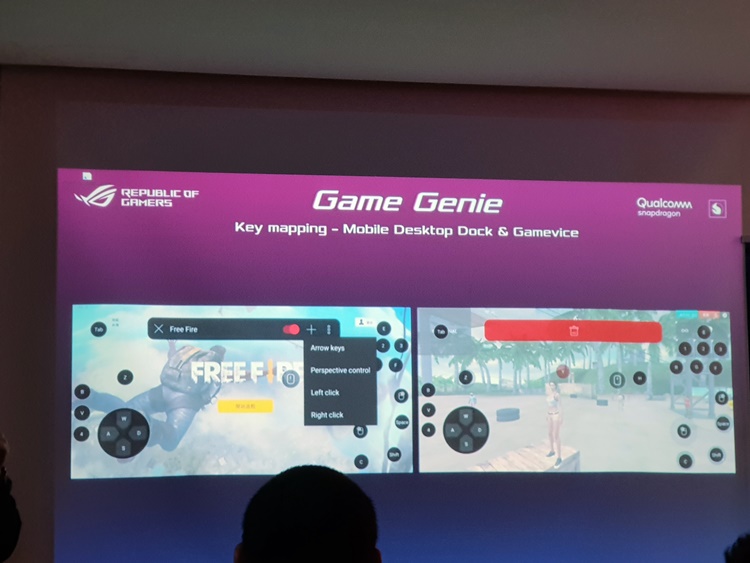 ASUS has its own Game Genie which allows you to customize your own controls to your preference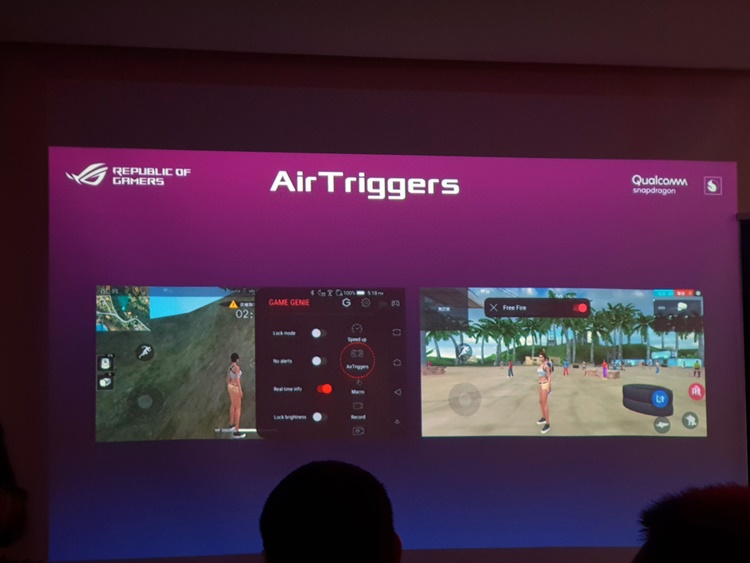 Also, not forgetting the AirTrigger feature on the phone. It also works vertically on the bottom sides
Two different spots for the antennas to ensure the best connectivity while gaming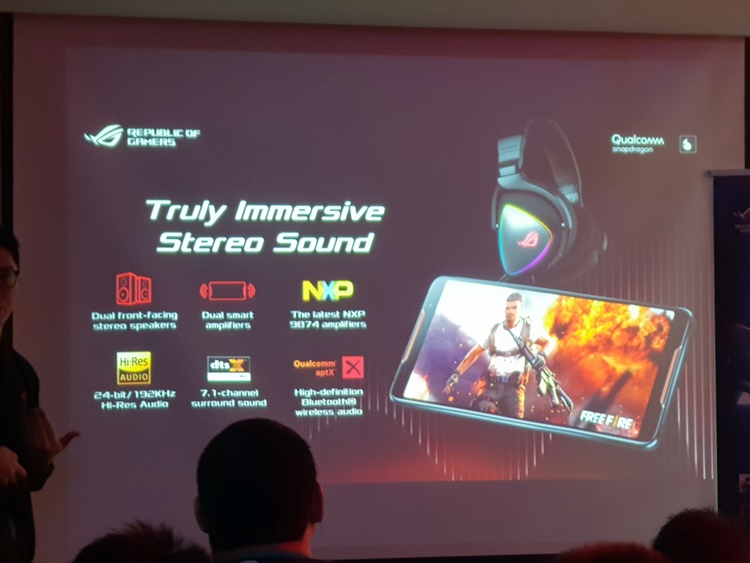 Also, the dual front sound speakers are awesome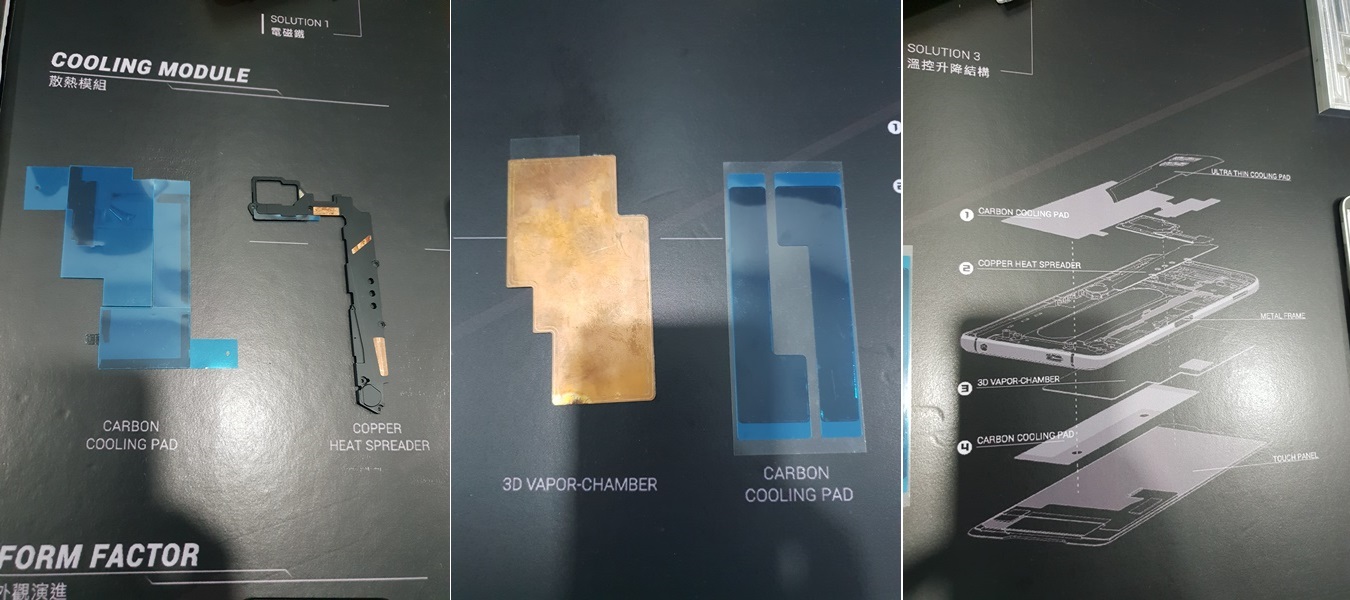 Taking a look at the hardware for the cooling system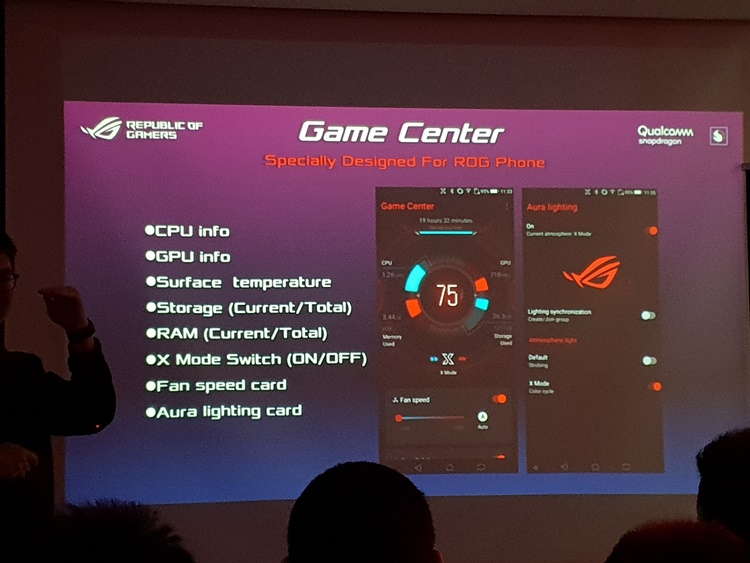 Got to know more about the Game Center app, it works just like the ones that are on every gaming laptop to optimize the CPU, GPU, Fan speed, RGB Lighting and more!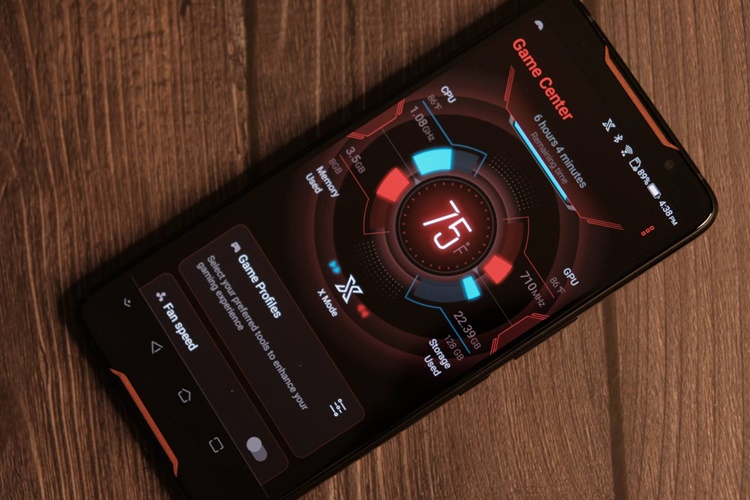 The Game Center!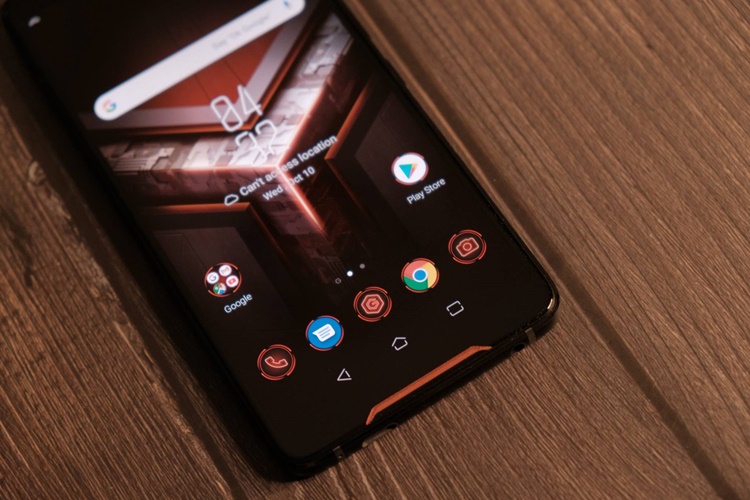 The Game Center app can be easily accessed in the middle (top of the home button), the logo is just a "G" there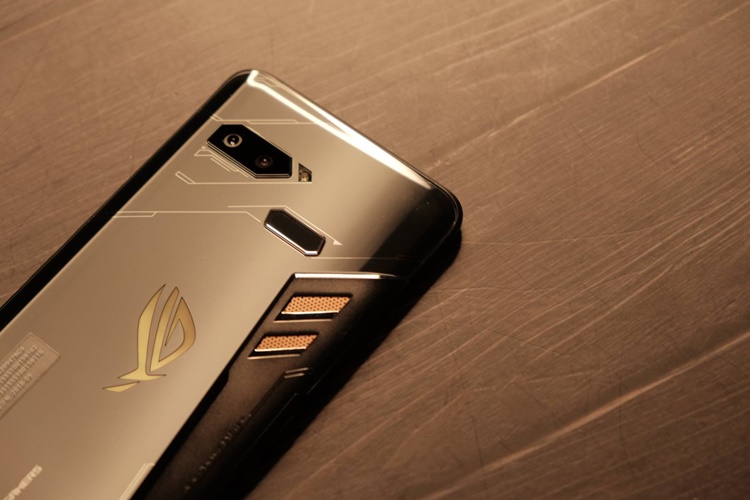 The body material is made out of a lot of components but the major ones are nickel (for cooling), glass and full metal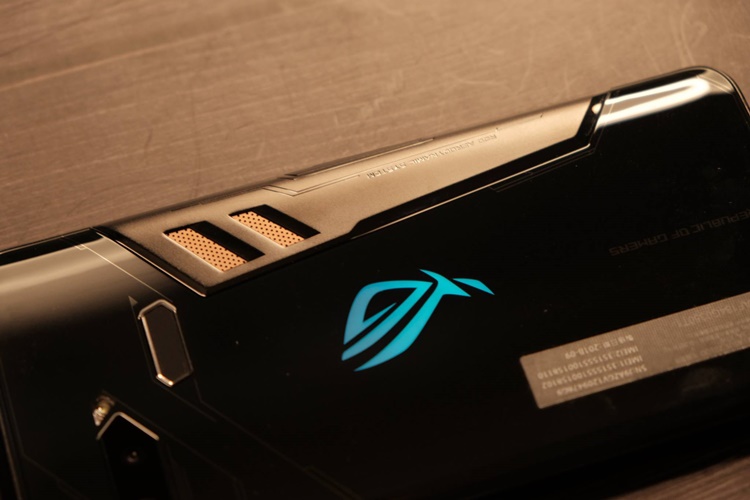 The ROG logo behind will also change colours according to the light setting in the Game Center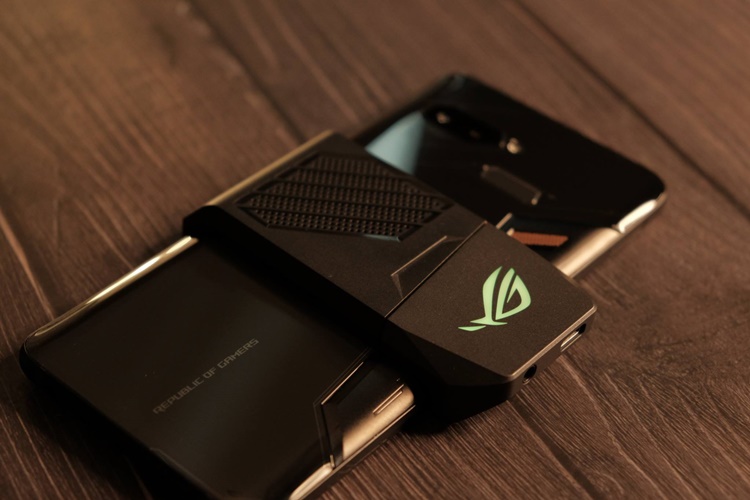 Slapping on the Aeroactive Cooler which can also plug in the 3.5mm headphone jack and USB Type-C, a well thought-out design!
That's all, folks! As mentioned, the ultimate gaming phone is coming soon on 22 October 2018 in Malaysia and we will definitely be covering the event. Stay tuned for the official news at TechNave.com!