AMD Ryzen 5000 series APUs rumoured to support DDR5 and Navi 2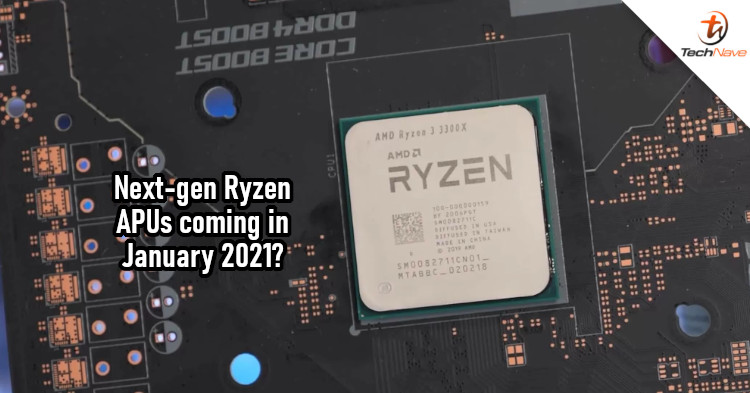 With the new Ryzen CPUs and RDNA 2 GPUs soon to launch next month, the engineering team at AMD must be hard at work with something else by now. Well, if rumours are to be trusted, then it would seem that the next-gen of Ryzen APUs are a heavy focus and it'll deliver some big surprises.
Allegedly, evidence of the next-gen APUs with the codename "Van Gogh" was found in an update to the Linux source code. According to TechSpot, Van Gogh APUs are 7nm chips that will support DDR5 and LPDDR5 RAM. They will also come with Navi 2 GPU integrated into the chip, instead of the Vega GPU that current Ryzen APUs have. It should be noted that the new APUs are going to be based on the Zen 2 architecture, instead of Zen 3.

Screenshot from Phoronix
If this is true, the Van Gogh APUs will be the first processors to support DDR5 memory. It's quite an early adoption too, considering that the JEDEC council only finalised the specifications for DDR5 in July this year. For your information, DDR5 memory is expected to have two times the speed of DDR4 memory. The increase in speed could in turn result in better performance for integrated GPUs.
It's speculated that the new APUs will be launched in January next year, perhaps during CES 2021. Of course, we can't give you any confirmations on that. With that said, would you upgrade to a Van Gogh APU if it performs well? Let us know in the comments below and stay tuned to TechNave.com for possible updates on this.