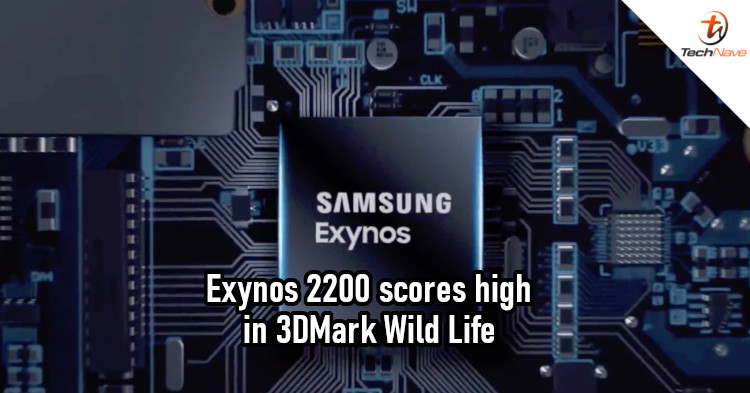 It's starting to look like Samsung's AMD-powered chipset could live up to the hype. In recent tests, the Exynos 2200 handily beaten the iPhone 12 Pro's A14 Bionic chip in GFXBench. Now, another benchmark has proven that Samsung's chipset outperforms Apple's chip.
According to Ice Universe, Samsung tested the Exynos 2200 in 3DMark Wild Life. The new chipset obtained a score of 8134 points and averaged at 50FPS. In comparison, the iPhone 12 Pro Max (A14 Bionic) scored 7442 points and had an average frame rate of 40FPS. That's pretty impressive, as most Android devices perform worse. For example, the Galaxy S21 Ultra (Exynos 2100) only scored 5130 points and had an average of 30FPS.
Exclusive: Samsung is testing the AMD GPU in the new Exynos, and the Wild Life test on the 3D Mark has scored 8134 points. It is worth mentioning that the CPU in this test is A77 architecture, for reference only. Each test has different results, we need to wait for more results. pic.twitter.com/Rej9vqyP6s

— Ice universe (@UniverseIce) June 29, 2021
This shows that the Exynos chipset now has a significant advantage, at least in terms of GPU performance. Mind you, benchmarks don't tell the full picture. Previously, it was rumoured that the launch of the chipset was delayed, possibly due to thermal throttling issues. In other words, we don't know if this benchmark is completed by the final release version of the Exynos 2200. We also don't know if the chipset's battery efficiency would be good or bad.
However, for a chipset intended for mobile devices, its performance has impressed us so far. Will the Exynos 2200 make Exynos chipsets great again? We'll probably find out when it launches in July 2021. Until then, stay tuned to TechNave.com for more updates on the latest mobile tech and devices.