ASUS FonePad 7 review - Excellent budget 3G tablet with nearly all-in-one capabilities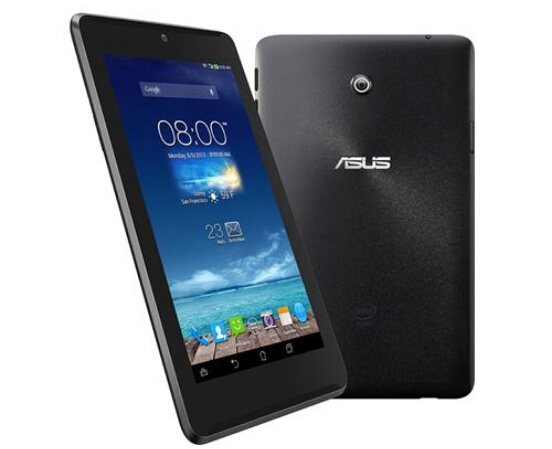 The ASUS FonePad 7 picks up from where the original ASUS FonePad left off
The ASUS FonePad 7 is generally known better for it's budget price than for it's performance but the 2014 edition promises to not only fix issues in the previous version but make it even better. Does it manage to do so with flying colours or is it just another slightly above average all-in-one tablet device? Read on and find out in our in-depth review of the ASUS FonePad 7.
Design - More or less the same as before but with dual speakers
Maintaining the same rectangular slate with rounded corners look as it's predecessor, the ASUS FonePad 7 offers the same super IPS screen with 1280 x 800 pixel resolution. This isn't a bad thing at all, as we liked the accurate colours, clear details and blur free viewing angles of this version as well. The only visible difference here are the dual speakers on the top and bottom of the tablet in portrait mode (or on the sides in landscape mode) which at least let the FonePad 7 look a bit different from your more generic tablet. However, the brushed metal backside has been replaced by a patterned plastic cover which makes fingerprints a bit less visible than before but also makes it look a bit less premium considering that everything else is plastic as well. There is good news in this as at 315g it is lighter than the earlier version which weighed in at 340g. The camera hump on the backside is still there though, which could lead to more scratches on the camera glass. Build quality is solid while the embedded controls and screen are responsive and while it may not catch the eye it doesn't look bad either.
The ASUS FonePad 7 highlights
Tech Specs and Features - Better processor, graphics and camera
While the look and feel may be nearly the same as the original, the new ASUS FonePad 7 kicks it up a notch by upgrading nearly every other tech spec and feature inside the tablet. This includes a new 1.6gHz dual-core Intel Atom Z2560 processor, PowerVR SGX544MP2 graphics and a 5MP rear camera with autofocus. This means that you can now take 1080p video recording at 30 frames per second. However, the battery has taken a cut in size, going down to 3950 mAh from the 4270 mAh battery in the previous version. The FonePad 7 also has 3G connectivity along with Voice capabilities, so you can use it as a phone and on the go without an external 3G modem. The new FonePad 7 has also recently got upgraded to Android 4.3 but if you only have Android 4.2 on your FonePad 7, you can easily download it from ASUS directly. The UI is surprisingly clear of bloatware, and most of the apps that did ship along with the tablet look to be quite useful. For a full tech spec comparison check out our Technave.com comparison between the ASUS FonePad and ASUS FonePad 7.
ASUS Software features
Typically, most device makers will bundle their own branded or rebadged software or apps, which are often called bloatware because they bloat the system. However, most of the ASUS apps bundled with the FonePad 7 are quite useful. Here are the apps we liked the best:
ASUS PowerSaver ~ this feature extended battery life by more than 50% by throttling down the processor, graphics and other hardware without sacrificing performance. You can choose to customize these options yourself or use the presets.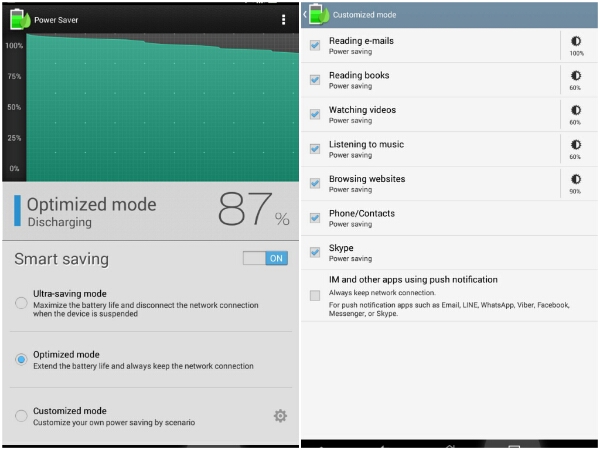 The PowerSaver feature can extend battery life without sacrificing performance
ASUS SuperNote ~ this note taking feature let's you dictate from voice to text, include pictures and even write notes with your fingers.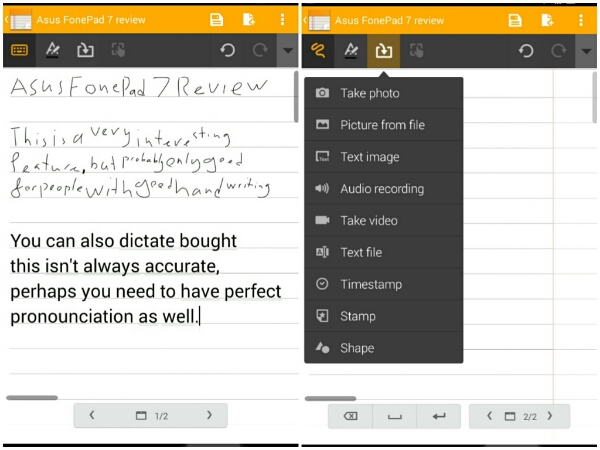 The SuperNote feature is surprisingly robust with many options included
ASUS ShareBar ~ the ShareBar offers a shortcut menu for floating apps or widgets. This includes a Unit Converter and video player but we'd have liked it more if we could resize and reposition the floating window ourselves.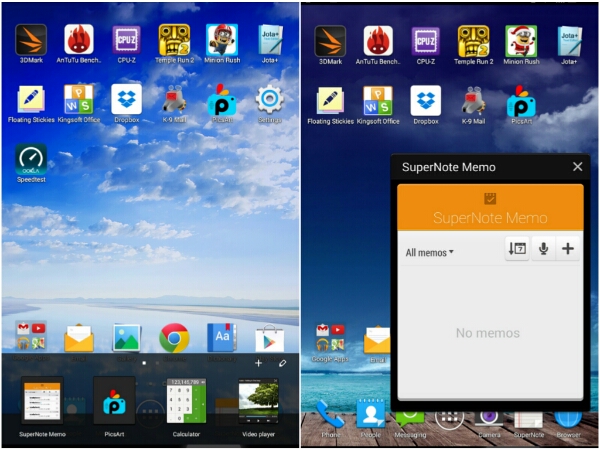 The bar helps add a bit more in terms of multi-tasking especially for commonly used apps
ASUS Keyboard ~ while it may not be the most flashy of apps or features, the keyboard is one of the most used for any mobile device. We found the bundled ASUS Keyboard to be very useful as it came with a full QWERTY set complete with numbers and swipe functionality. Hopefully the next version will include arrow keys as well.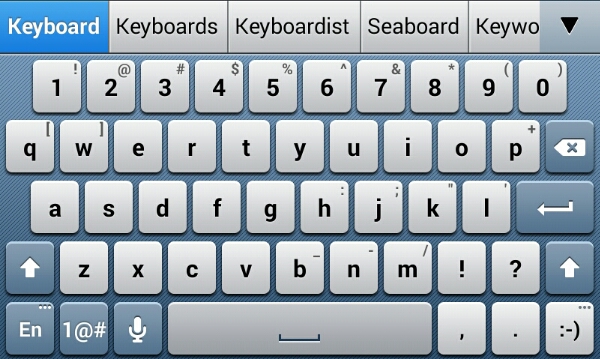 The full-sized keyboard lets you do good typing right out of the box
Performance - Better All-round performance
When the original 7-inch ASUS FonePad first came out, one of the major issues it had was rather poor audio, something which the ASUS FonePad 7 solves directly with dual front speakers. True to the advertising, the speakers offer crystal clear clarity but we felt that the speakers just weren't loud enough. True, they sound good enough when you're directly in front of the tablet but you won't be able to use the tablet as an instant boom-box either. Call quality is definitely better with the speakers though, but due to the rather generic slate design, you still look rather strange using the tablet as a phone. Strangely enough, this grows on you, as you will soon stop caring because it is very useful to have a smartphone big enough to see everything that you're doing. If you're still sensitive about this, you can always opt for a Bluetooth headset to make your calls.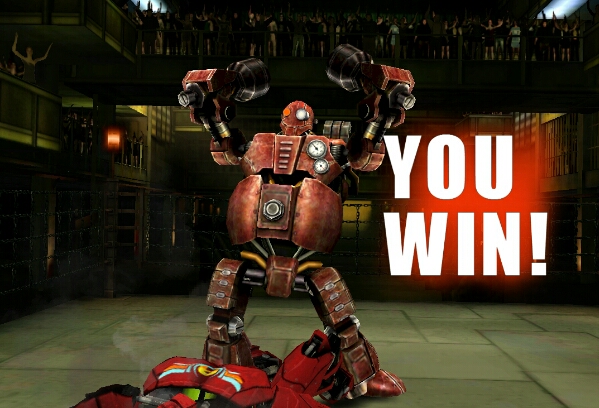 The ASUS FonePad 7 can handle 3D intensive games like Real Steel with ease
The hardware upgrades have increased performance very well and we found that the tablet could take whatever we threw at it. This included writing this review, playing games including Despicable Me: Minion Rush, Temple Run 2 and even Real Steel, watching HD movies, answering emails and listening to music. We also found that the ASUS PowerSaver feature was seriously awesome, as it extended battery life very well. Non-stop usage with 3G or WiFi on saw battery life of about 8 to 10 hours on a single charge, without the PowerSaver feature, with it set to optimized, we managed to get about 1 and a half days out of it. On normal usage with the PowerSaver on, we could use the FonePad 7 for nearly a week without having to charge it. With the PowerSaver on the ASUS FonePad 7 got an AnTuTu score of 17719 while turning it off would get a score of 19030 placing it above the Samsung Galaxy S3 and a bit below the Sony Xperia Z.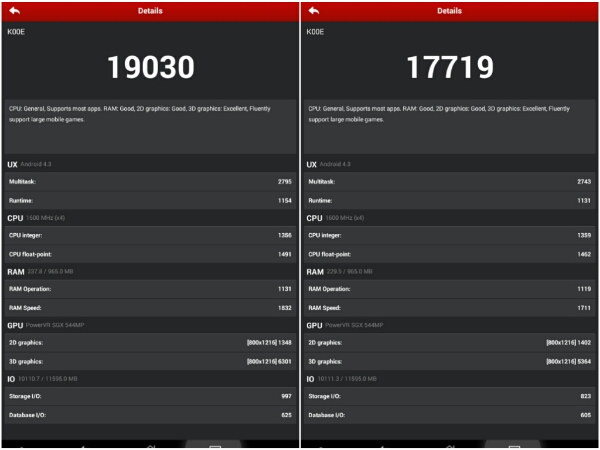 The PowerSaver feature really works well with just a small difference in performance
Connectivity was very strong with the FonePad 7 as we got full bars on WiFi most of the time. The 3G was also good, but performance here depends a lot on your coverage as well. While you can bring the FonePad 7 to a presentation, the lack of any HDMI port or MHL port makes it difficult to hook up a projector, but if it is just a 1 to 1 or small group presentation, the FonePad 7 does well enough in this sort of situation. Bluetooth connectivity with a Bluetooth keyboard is also good, and while you may have to pair the keyboard again once it gets disconnected, it works a lot better than some other tablets out there. It's just a shame that there aren't any ASUS keyboard accessories for the tablet although they do have Bluetooth headsets and covers. The 5MP camera works as well as expected, capturing colours well, but the lack of LED flash makes pictures rather grainy in low-light conditions.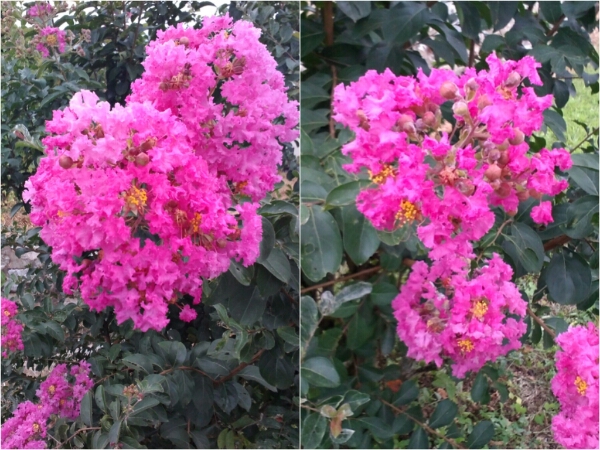 Picture quality is good with clear colours
Price - Very good Value!
Costing around RM640 to RM699 (depending on where you buy it as original sellers can go as high as RM999) the ASUS FonePad 7 offers all the functions and capabilities of a work-capable tablet that can play games, do smartphone stuff and answer calls or SMS while also providing 3G and GPS connectivity on the go. For the same original price you can get a Samsung Galaxy Tab which is a bit slower but has 3G connectivity or the Apple iPad mini 1 with only WiFi. Add on a good Bluetooth keyboard for about RM200 and you've got a device more than capable of outdoing most netbook computers.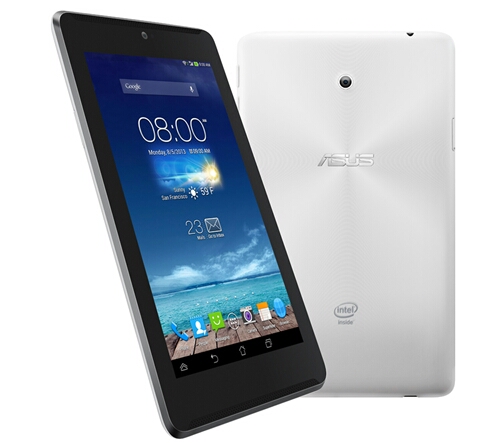 The ASUS FonePad 7 also looks good in white
Conclusion - Clearly better than before
This review, it's images and other content were all created and uploaded using the ASUS FonePad 7 proving that you can do serious work with this tablet. The upgraded FonePad 7 is clearly better than before but certain features that would make it truly an all-in-one device are missing. This includes a HDMI or MHL out port, an LED flash, louder speakers and other features like 4G LTE, NFC and a more premium look but for it's price it does a very good job of it. One accessory which we feel would have made this more than just a tablet with voice capabilities would be a good Bluetooth keyboard dock (with perhaps better speakers) but this could then threaten ASUS own range of Transformer tablets. Truth be told, we're looking forward to the next version of the ASUS FonePad 7 but the current tablet makes an excellent all-in-one 3G tablet with voice capabilities for those on a budget who want to travel light or as a student's all-in-one go to device.
The ASUS FonePad 7 ad 1
Another ASUS FonePad 7 ad
*TechNave.com would like to thank ASUS Malaysia for the ASUS FonePad 7 review unit. It allowed us to do a more in-depth review.

Asus Fonepad 7 Specs & Price >