ASUS ZenFone 3 ZE552KL review - Advancing to the upper midrange with 3x the Zen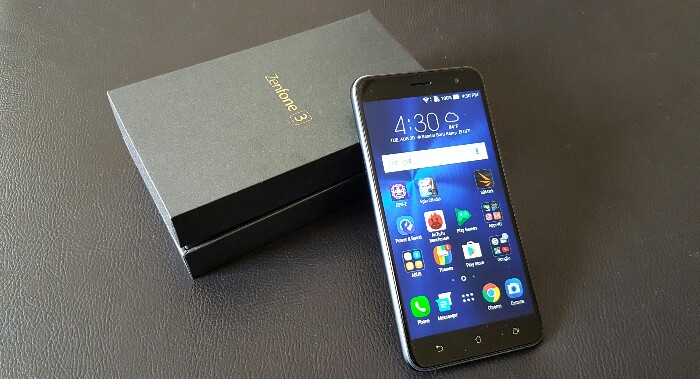 Moving forward from their previous plastic brushed metal backsides, the ASUS ZenFone 3 looks unlike any ZenFone you've seen before with its slim metal frame and glass front and back. Featuring 4GB of RAM, a 14nm Qualcomm Snapdragon 625 processor and a new and improved 16MP rear camera that can record 4K video and more, have ASUS scaled new heights of Zen with this new ZenFone? We find out in our review of the ASUS ZenFone 3 ZE552KL below.
Design - Slim and premium but sometimes generic
For their third iteration, ASUS made several different styles with the more premium ZenFone 3 Deluxe keeping the curved back and concentric circle design of the original ZenFone series more closely than the flat design of the ZenFone 3 and ZenFone 3 Ultra. However, we can safely say that at first glance, the ASUS ZenFone 3 looks stunningly slim and premium while retaining the clicky power and volume controls of the previous ZenFone metallic circular design.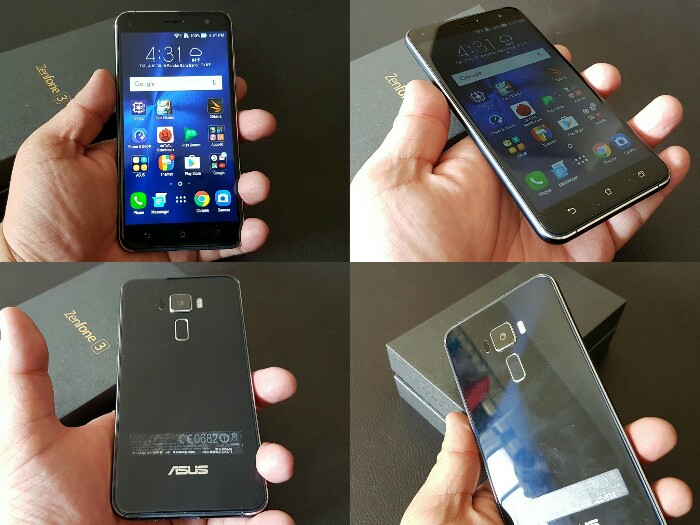 The ASUS ZenFone 3 has metal frame with glass front and back which reflects light in a concentric circular pattern
Coming in two differently sized versions, the ASUS ZenFone 3 is very compact even for the ZE552KL which offers a 5.5-inch full HD display. The slim bezels and frame contribute to make the phone seem smaller than it is but if you're really looking for a smaller grip, the 5.2-inch display ZE520KL would be a better bet. Both offer very bright displays (600 nits) that look very clear even in direct sunlight with a layer of curved 2.5D Corning Gorilla Glass 4 for scratch and drop protection.
Check out the shiny front on the gold ASUS ZenFone 3
While the curved metal frame offers a comfortable grip, it is quite slippery, especially with the glass front and back, both of which are fingerprint magnets. I also felt that while you can see the stylish ZenFone concentric circle design underneath the glass on the back, from the front this rather trademark design is lost on the ZenFone 3 smartphones with solid colours. This makes them seem rather generic, especially the black and white coloured versions. The shiny metallic looking gold ZenFone 3 shows off this design much better though, exemplifying what ASUS tried to achieve with their "crystal design".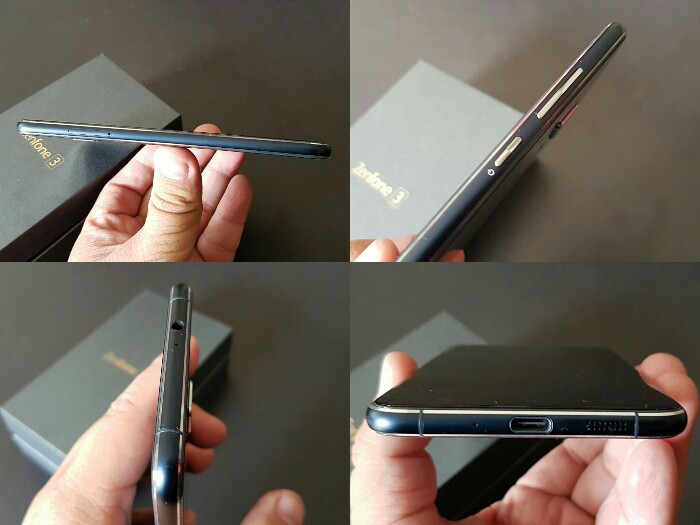 A rounded metal frame with chrome styling and the concentric circle buttons offset the raised camera hump
The previous ASUS smartphones had plastic backsides that looked like brushed metal, but the ZenFone 3 has a tough rounded metal frame that surprisingly feels like plastic except of course when you grip the phone tightly, revealing the metal rigidity of the frame. Shiny diamond cut bevels and chrome trim line practically everything, even the rectangular fingerprint sensor and raised camera hump for a very premium look. Build quality is top notch, on par with more premium phone manufacturers and is definitely a plus despite not looking much like a ZenFone anymore.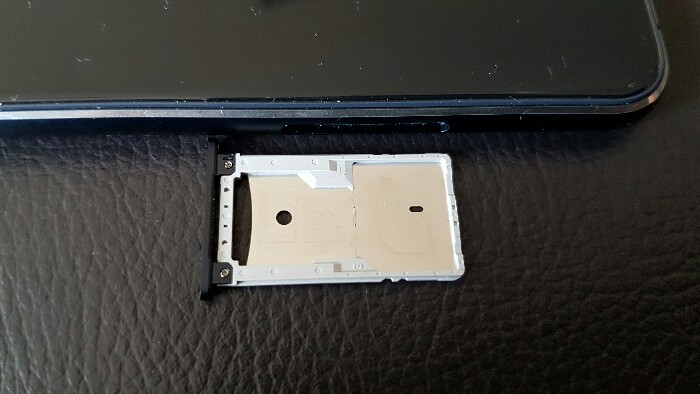 The MicroSD and SIM card tray
Tech specs and Features - Improvements everywhere!
When it first came out, the Intel-powered ZenFones were prone to overheating, while nearing the end of the ZenFone 2 range, the 13MP rear camera was showing signs of age. Now, on top of a new metal design, the ZenFone 3 packs in a triple autofocus (phase detection autofocus + laser autofocus + continuous autofocus) 16MP rear camera that also packs in Optical Image Stabilization for shaky photographers but also Electronic Image Stabilization for shaky videographers.
It also has the latest 14nm fabricated Qualcomm Snapdragon 625 processor which promises better energy efficiency in a tighter package. In addition, the ZenFone 3 is one of the few phones below RM2K with 4GB RAM that can record 4K or Ultra High Definition video and HDR video, but for the full features and tech specs list of the ZenFone 3 ZE552KL check it out below:
Qualcomm Snapdragon 625 processor

4GB RAM

64GB storage + microSD

5.5-inch display (Super AMOLED, FHD 1920 x 1080 pixel resolution, contoured 2.5D Corning Gorilla Glass front and back, 600 nits brightness)

16MP rear camera (f/2.0 lens, 0.03s Tri-Tech Autofocus [phase detection autofocus, laser autofocus, continous autofocus], 4-axis optical image stabilization, 3-axis Electronic Image Stabilization, PixelMaster 3.0, 64MP super resolution, sapphire cover glass, 6P lens, 4K video recording, DTI technology, Dual LED flash, Colour Correction sensor) + 8MP front camera (f/2.0 aperture, 85 degree wide view angle, HDR/lowlight selfie)

Features fingerprint sensor, 4G LTE Cat 9, USB Type-C 3.0 port, ASUS OptiFlex technology, 5-magnet speaker system, NXP Smart Amp volume boost

7.69mm thin

3000 mAh battery (fast charging)

Available in black, gold and white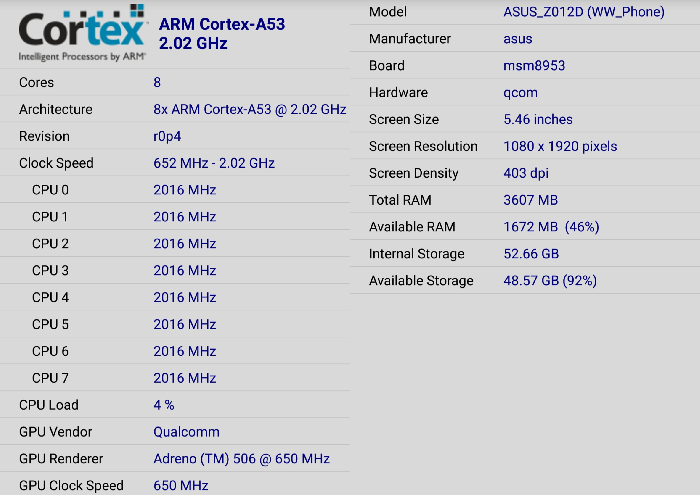 The ASUS ZenFone 3 tech specs
Quite clearly, ASUS have listened to their fans and put a lot of focus into their cameras and processor tech specs. Other notable tech specs includes the 64GB of internal storage, fingerprint sensor, 3000 mAh battery with fast charging and 5-magnet speaker system with NXP Smart Amp volume boost. The USB Type-C port keeps it future-proofed but only offers USB 2.0 though. Unfortunately, it does not come with NFC but you can use the fingerprint sensor to take photos and more.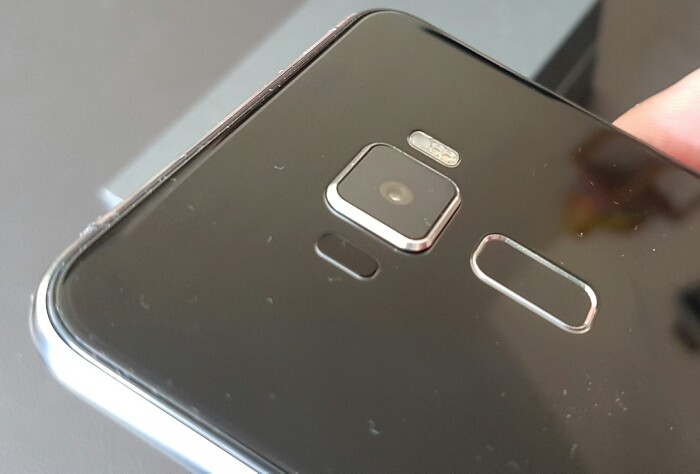 The fingerprint sensor lets you do more than just unlock your ASUS ZenFone 3 securely
This time around the ASUS PixelMaster 3.0 offers a few new features for 20 camera functions. However, while the new QR code reader is certainly useful it doesn't bring anything new to the market like time rewind or the low light mode. You do get 4K video recording but we would have liked it more if there were more options like recording full HD in 60fps, catching slow motion in something other than the standard 1/4x or a native ability to take pictures in RAW format. The Child mode makes noises to help distract very young children while taking shots while the new HDR Pro mode adds on more HDR adjustments to the mix.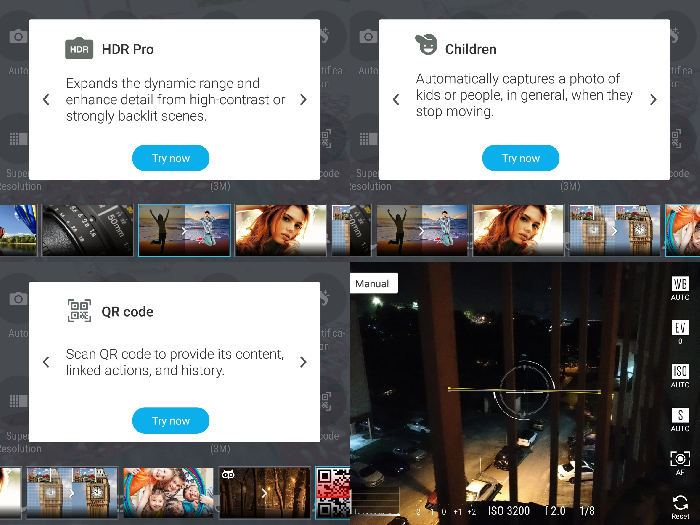 Some of the new PixelMaster 3.0 features and manual mode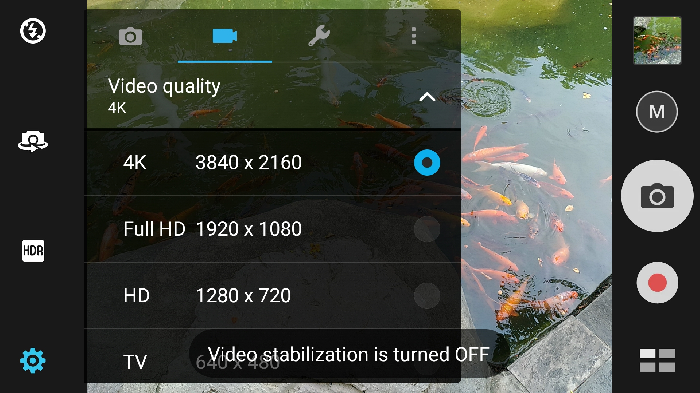 The ASUS ZenFone 3 now has 4K video recording but like most others, turns off video stabilization
ASUS have added on the new ZenUI 3.0 with more additions, the most notable of which are the mobile control center and Game Genie. We actually found both to be quite useful with the control center offering a single place to deal with everything from unoptimized memory and storage to notifications.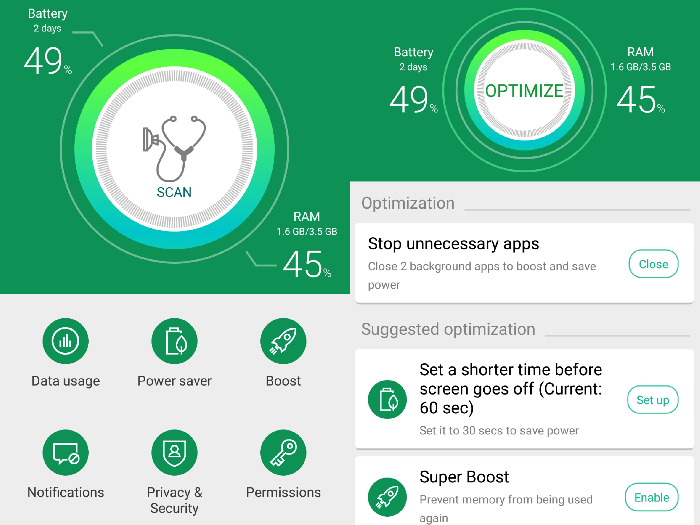 The Mobile Manager offers a one-stop center to manage your ASUS ZenFone 3
The Game Genie allows you to record your gaming while also recording your face with the front camera so you can post a live gaming session on YouTube. You can also boost memory for gaming directly from the Game Genie bar but so far, we've only been able to make it work with games from Electronic Arts. Apparently, it doesn't work with our usual Asphalt 8: Airborne from Gameloft (Update: Recently, we found that you can use Game Genie with Asphalt 8 so ASUS Malaysia probably updated something).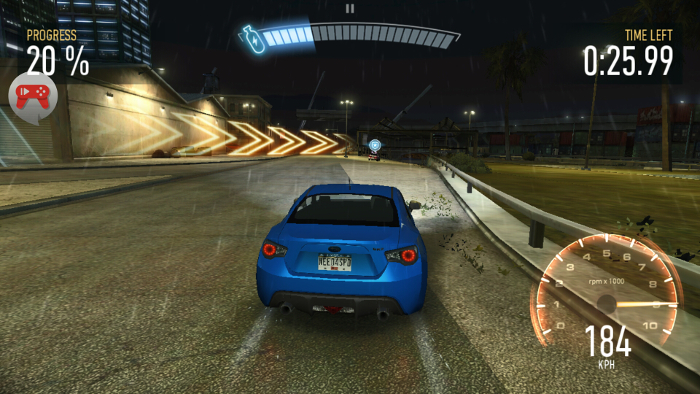 The Game Genie is the floating red controller in the top left here in Need for Speed: No Limits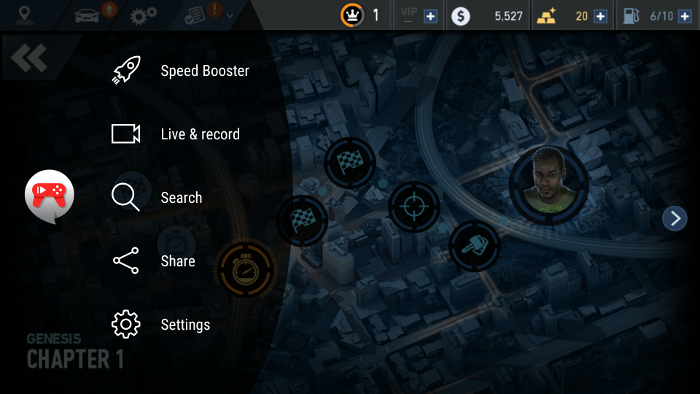 It opens up various game related settings in the game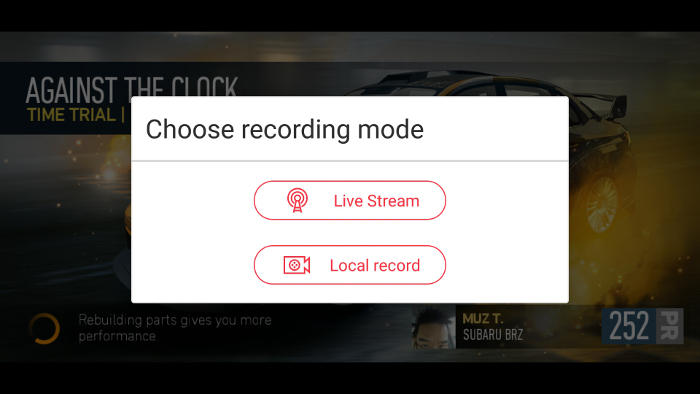 You can record your game locally or stream it Live with Game Genie
This was a local record but it seems to automatically set it at 720p
Performance - Near flagship levels
Considering that ASUS have designated the ASUS ZenFone 3 ZE552KL as one of the work horse models, it is really impressive to see just how well it performs. With an impressive AnTuTu score of 62265 and 3DMark Slingshot score of 465 it already surpasses all of the previous ASUS ZenFone and ASUS ZenFone 2 smartphones while placing itself in the upper midrange to near flagship level of performance. Gaming benchmarks were an impressive 50fps on full HD while you can now play a super smooth, lag free Asphalt 8: Airborne with all the burning nitro effects and high visual quality settings turned on.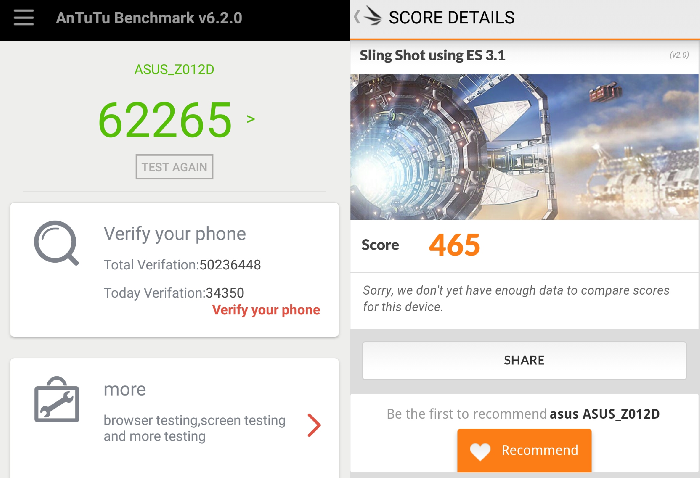 AnTuTu and 3DMark scores were quite high for the ASUS ZenFone 3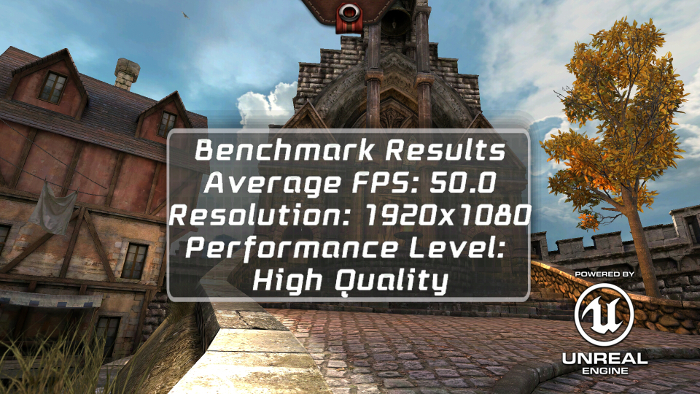 Fast 50 frames per second average on Epic Citadel means you can play nearly all games flawlessly on the ASUS ZenFone 3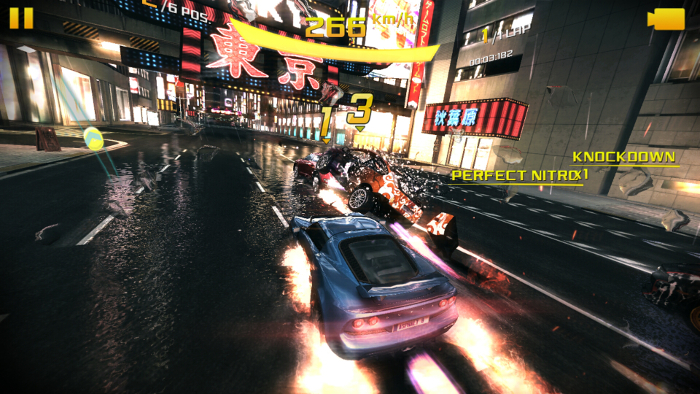 Get lag free performance with all the highest visual quality settings on Asphalt 8: Airborne
The phone does get warm after long periods of gaming or GPS use (both of which can be achieved with Pokemon Go and thanks to recent updates from Niantic you can play it natively without having to sideload the APK from ASUS) but not to the point where it becomes uncomfortably so (the highest we got was about 38 degrees celsius). While slippery at first, the grip grows on you and the fingerprint sensor is both very fast and accurate despite the angle you place your finger.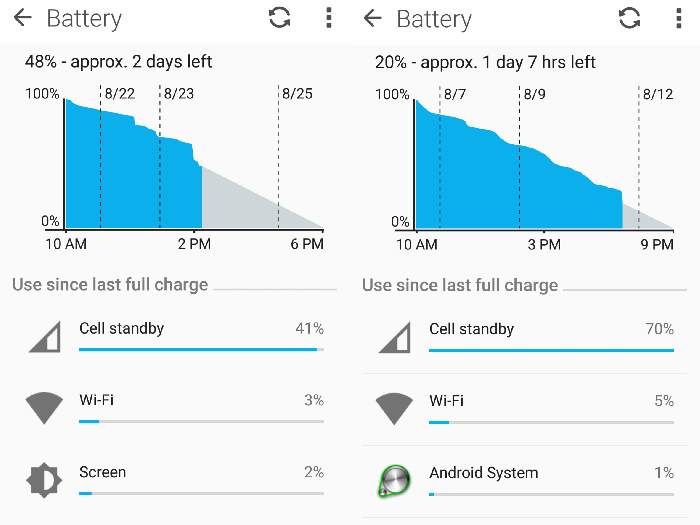 The battery lasts for quite some time on the ASUS ZenFone 3
On a single charge you can use the ZenFone 3 ZE552KL for about 1 day and a bit more than a half on normal usage while heavy users will get a bit more than 1 day. There is fast charging thankfully, so you can get the phone back up to 100% in under 2 hours or so (Update: We did a more precise charge test and the ZenFone 3 ZE552KL took 1 hour and 54 minutes to charge from 0% to 100% using the bundled adapter). WiFi, 4G and call connectivity are all very fast despite the thinner antenna bands while sound quality is much louder than previously, not nearly loud enough to be a boom box (that's what the ZenFone 3 Ultra is for) but enough to fill up the interior of your car on a rainy day.
4K video recording on shaky hands are still quite steady despite video stabilization being turned off on the ASUS ZenFone 3
Camera performance is near outstanding, so much so that it feels like the PixelMaster 3.0 is holding the sensor back. This is especially evident with the slow motion function which still only lets you record at 1/4x and the video recording which doesn't have any new option asides from the 4K recording. It would be great if you could also take pics in RAW too. The triple autofocus, OIS and EIS do a wonderful job of taking smooth videos and pictures despite very shaky hands but on occasion, we have noticed that there is some blurring on close-up zoom.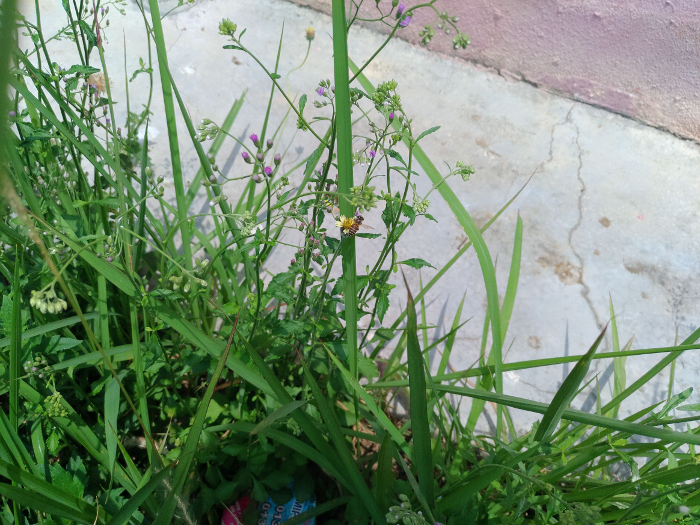 Auto, 16MP ~ Can your cameraphone catch a bee in flight?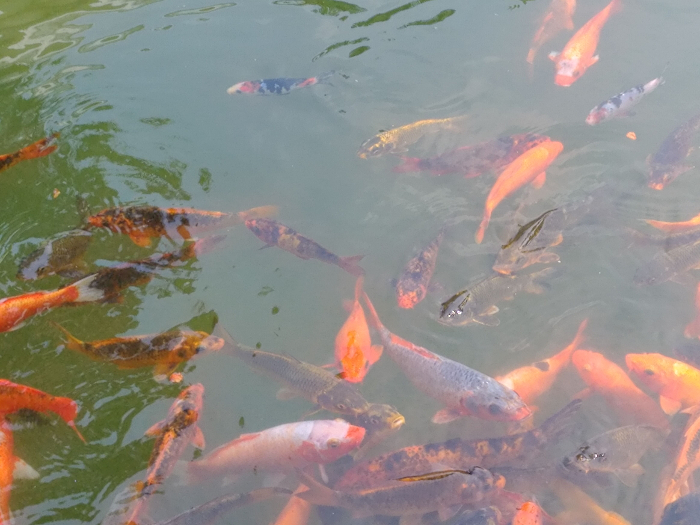 Auto, 16MP ~ how about some fish?

Panorama
Low Light mode is even more impressive on the ASUS ZenFone 3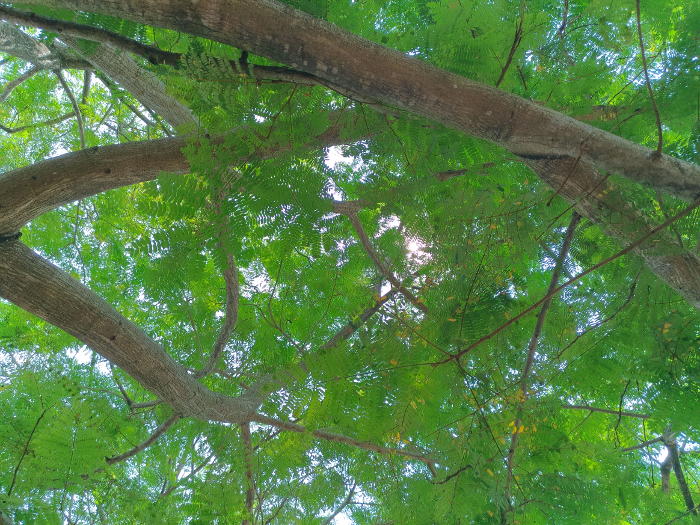 Auto, 16MP ~ While you still get good details on normal HDR...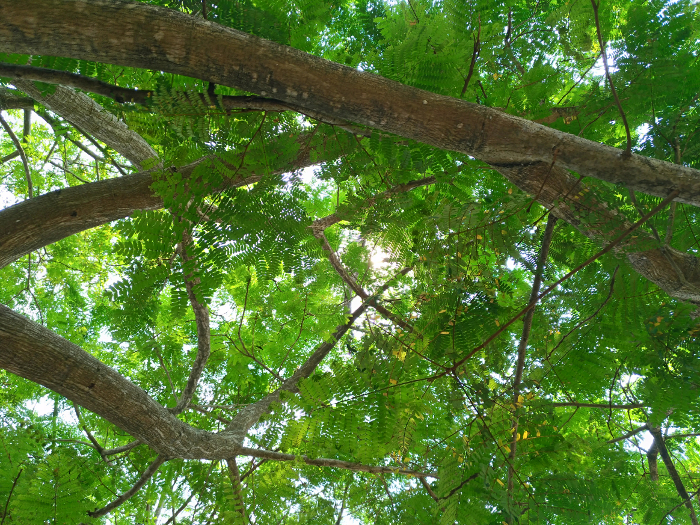 ... the new HDR Pro mode adds on even more for the ASUS ZenFone 3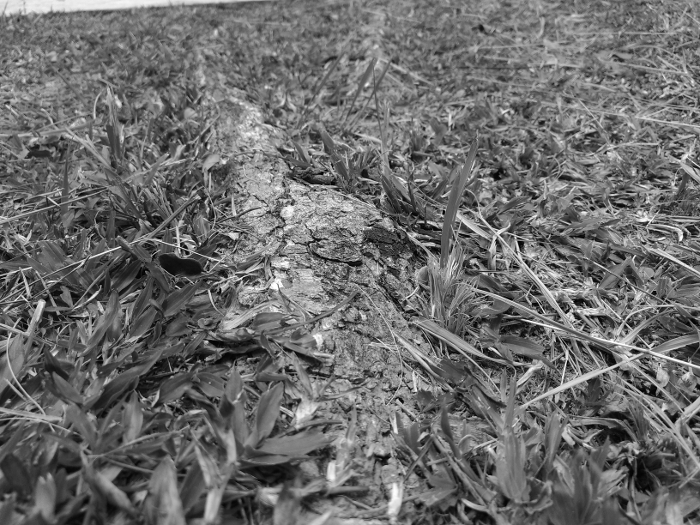 Auto, 16MP, Greyscale
The Time Rewind feature has improved with the new tech specs, as the processing time has shortened enough for it to capture clear shots of butterfly wings. Super Resolution has also been improved thanks to the new sensor, providing some truly impressive resolution. The Selfies are still the widest panorama in the business but I find that the 7-point rotation shot adds in more points of failure, especially if you have shaky hands like I do.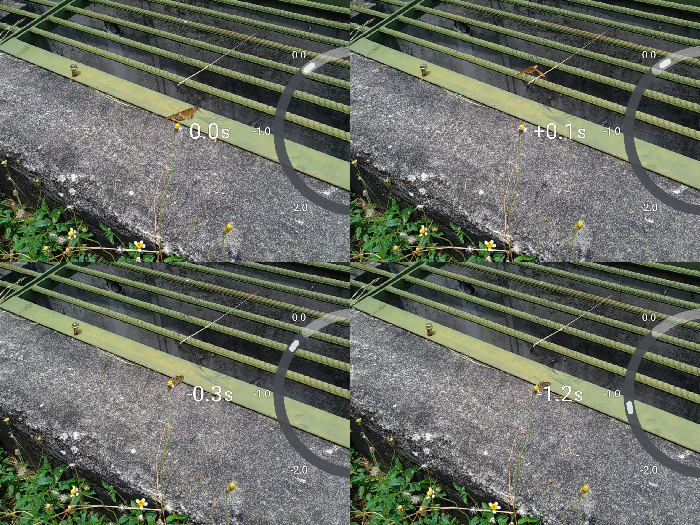 Time Rewind ~ Catching butterfly wings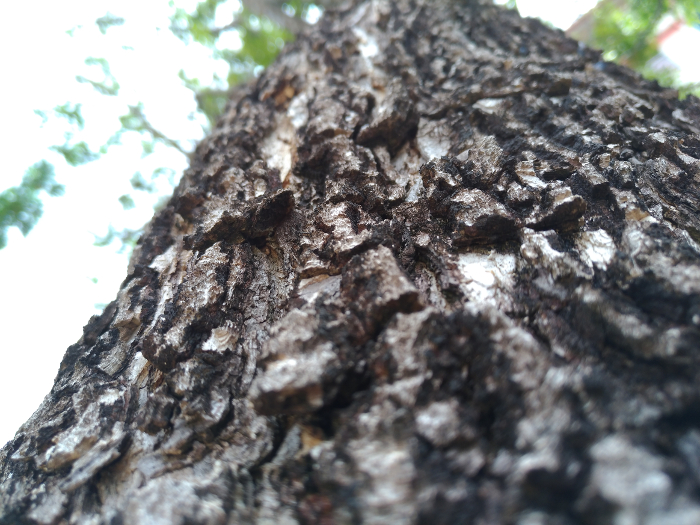 The Super Resolution has really improved on the ASUS ZenFone 3...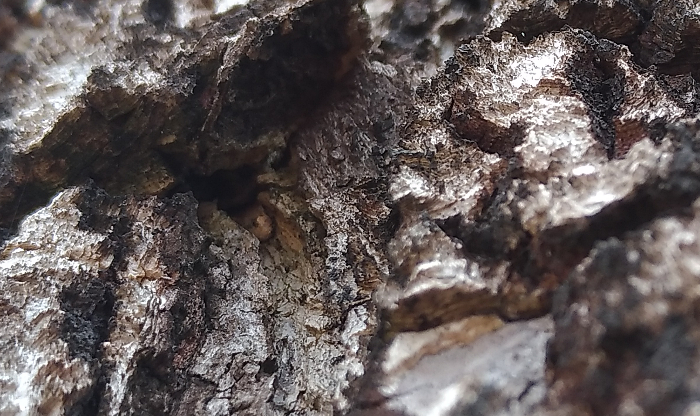 ... just check out the zoom!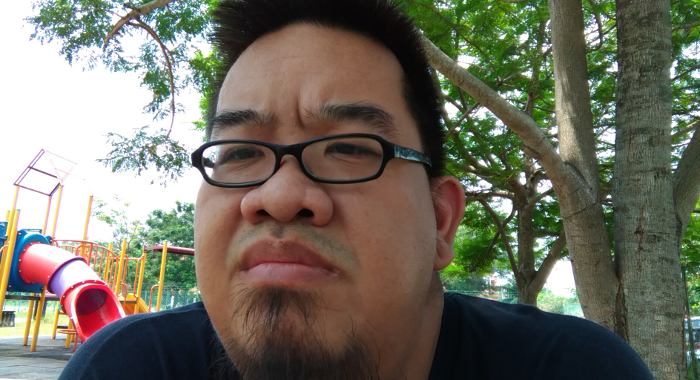 Auto, 8MP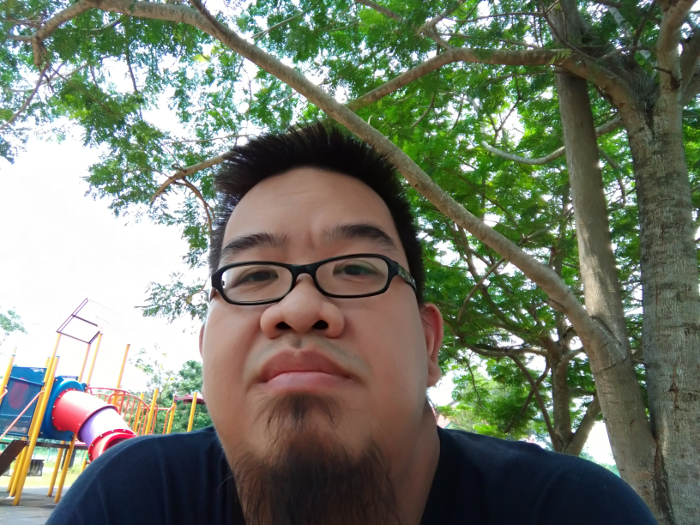 Beautify, 8MP ~ notice the smooth cheeks?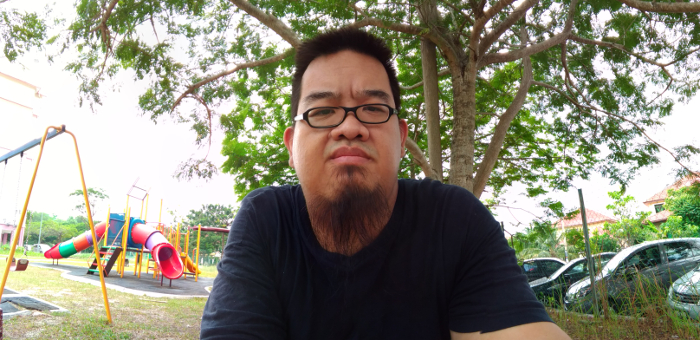 Still one of the widest selfie panoramas around
Conclusion - Boldly reaching 3x the Zen with a slim glass and metal frame and powerful tech specs
Overall, the ASUS ZenFone 3 ZE552KL is an awesome first step upwards to the upper midrange price range, featuring flagship level design and near flagship-level hardware and tech specs. Granted, the price tag of RM1699 is a lot higher than previous ASUS ZenFones but for what it has packed in, both in terms of design and hardware, the ZenFone 3 is offering a lot more than what it is worth. This includes a 4GB RAM / 64GB storage smartphone with 4K video recording for well below RM2K, something that you usually don't see with great design included. At the time of writing this review, prices have dropped to RM1449 (RM1279 this Merdeka) so there isn't much discrepancy between overseas prices and Malaysian prices now.
If you're a fan of the rather iconic ASUS Zenfone front concentric circle panel then we really recommend you getting the gold coloured version, but even the solid coloured black and white versions are still super sleek and premium looking. I don't mind the raised camera hump that much but some may not like it and the fingerprint magnet glass front and back, but you can solve both issues with a casing and screen protector.
Performance-wise ASUS have solved pretty much all of the issues plaguing its previous ZenFone series, namely the overheating, inefficient battery life and lagging camera while offering fairly future proofed tech specs. We're looking forward to more PixelMaster 3.0 options in the future and the subsequent Android 7.0 Nougat update but if you're looking for a sleek flagship smartphone for a midrange price then you should definitely consider the ASUS ZenFone 3 ZE552KL. Competitors would be the upcoming Honor 8 and the Vivo V3Max but the biggest and closest competitor could well be the ASUS ZenFone 3 ZE520KL as it features the same sleek design and tech specs in a slightly smaller, more compact and less pricy form factor.