ASUS ZenFone 3 Zoom ZE553KL review - Slim photographers flagship killer that lasts for days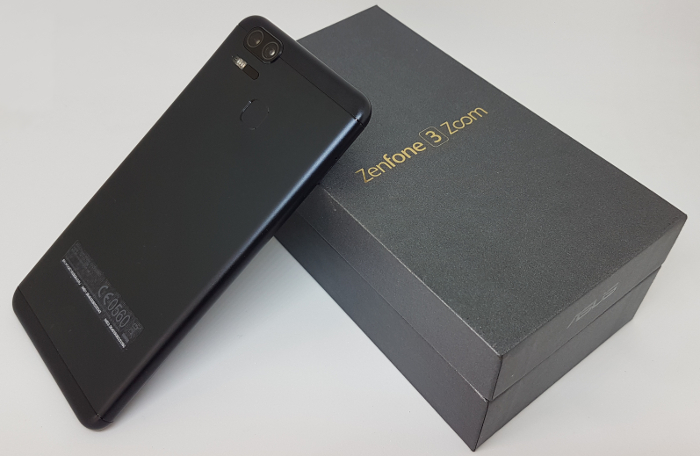 The original ASUS ZenFone Zoom aimed to offer the most powerful Intel mobile processor, plenty of storage and a 3X optical zoom for what would be the best ASUS ZenFone cameraphone. Unfortunately, things didn't turn out that way as competitors beat it to the punch with sleeker designs, better camera sensors and processors. Learning well from this lesson, ASUS have released the ASUS ZenFone 3 Zoom ZE553KL as one of the first around RM2K Dual Pixel and dual rear camera equipped smartphones in the Malaysian market. Read on to see why we think the sleek metal bodied ASUS ZenFone 3 Zoom ZE553KL with the 5000 mAh battery life could be the next true flagship killer.
Design - Sleek metal body
Like the ASUS ZenFone 3 Max, the ASUS ZenFone 3 Zoom ZE553KL goes for a sleek metal body with curved sides and a flat back. While we've seen the silver version, the black version looks equally chic and premium with a comfortable grip. Personally, I rather miss the concentric circle designs brought about by the first ZenFones but you can still see these on the thin metallic power and volume buttons on the side.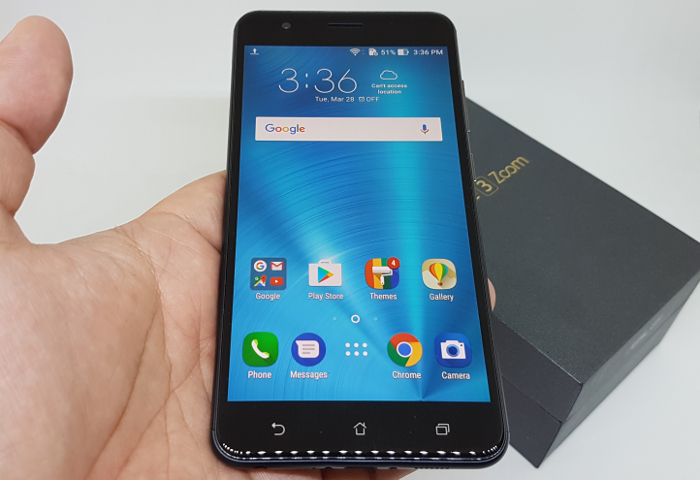 The front is covered by 2.5D glass with a 5.5-inch full HD display
The 7.9mm thin body feels very premium and it still packs in a 3.5mm audio jack along with a USB Type C port on the bottom. The dual rear cameras are only slightly raised compared to the super large camera hump of the original ZenFone Zoom, while a rear fingerprint sensor is inset (reducing the chances of accidental presses) below the triple autofocus sensors and dual tone LED flash. Capacitive keys line the bottom of the front panel.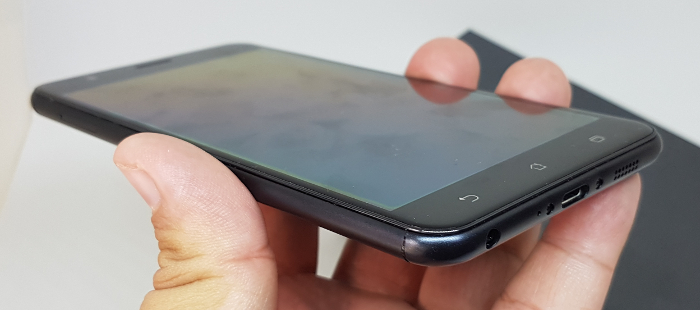 The sleek metal body has rounded curves and a comfortable grip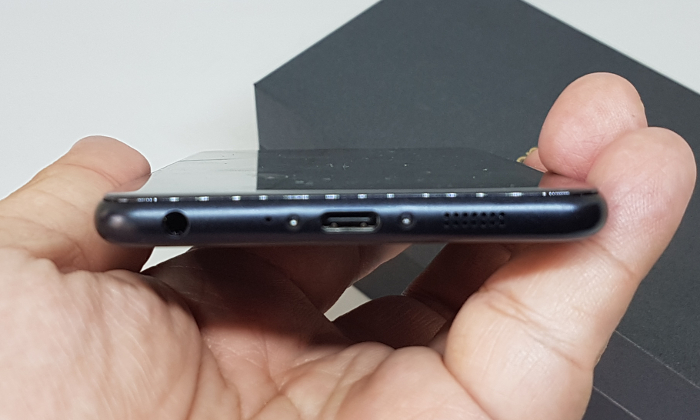 A USB Type C port and 3.5mm audio jack on the bottom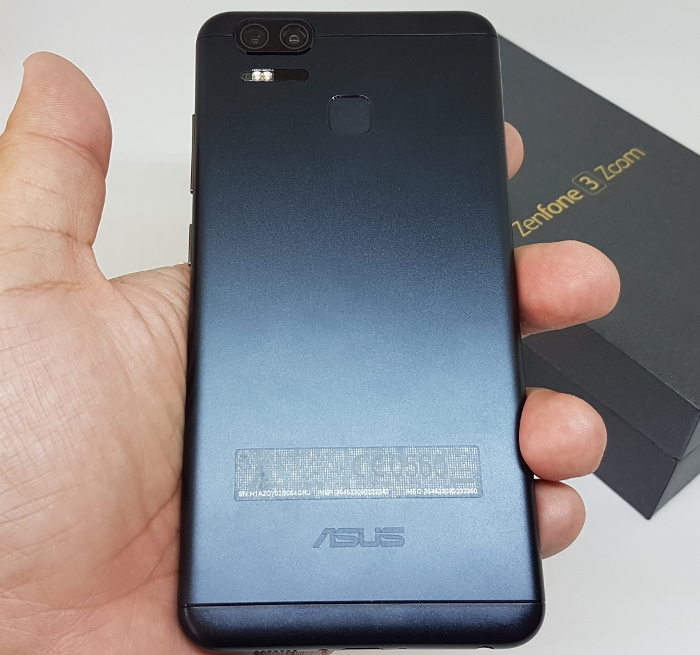 Looking good in metallic black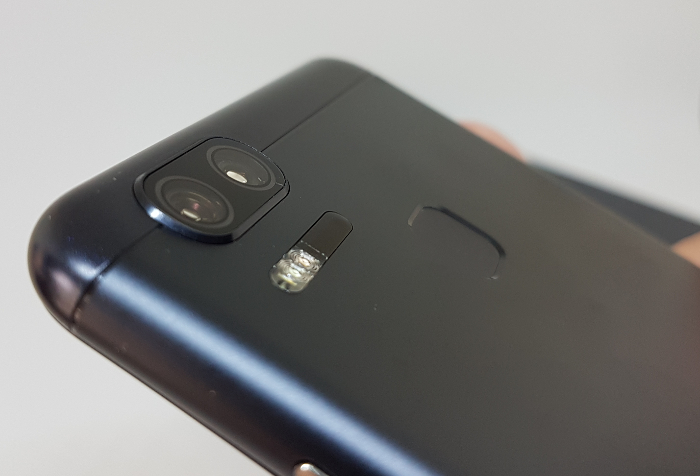 The camera hump is only slightly raised with dual rear cameras and dual tone LED flash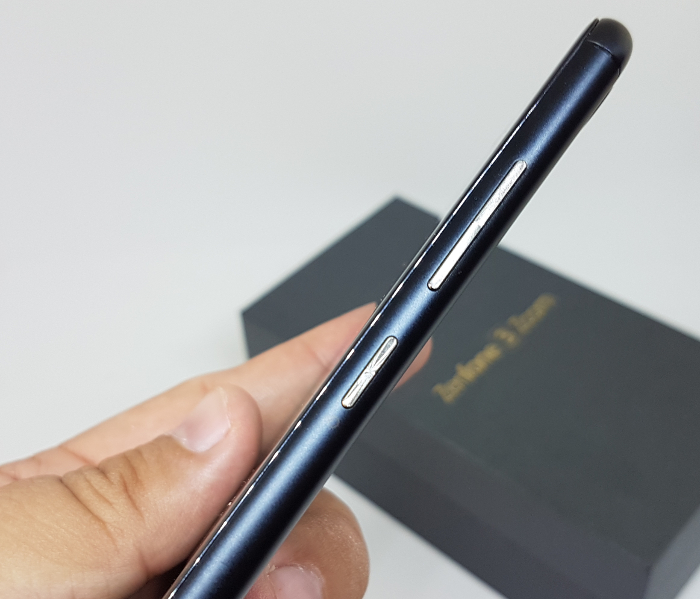 You can still see some concentric ZenFone circles on the metallic power and volume buttons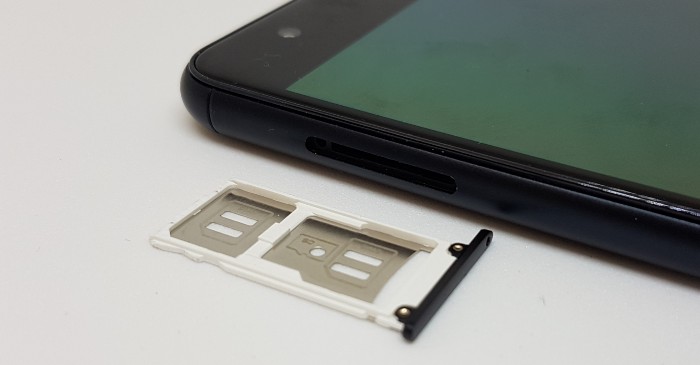 The SIM tray slot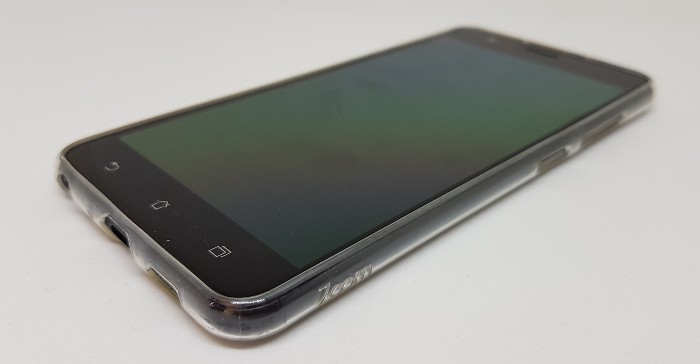 The ASUS ZenFone 3 Zoom ZE553KL comes with a free original clear casing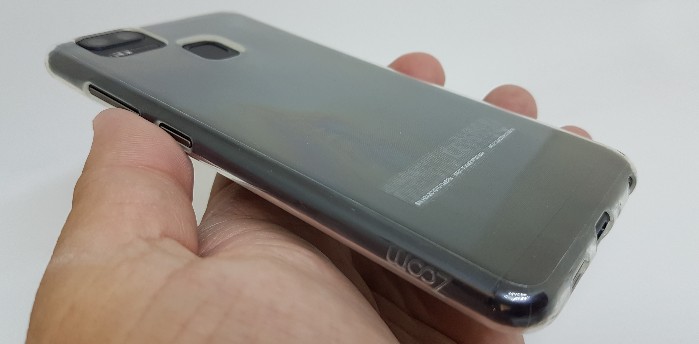 The case should provide extra protection for the corners and front of the ASUS ZenFone 3 Zoom ZE553KL
Tech Specs and Features - Punching well above its class
Here are the ASUS ZenFone 3 Zoom tech specs:
Qualcomm Snapdragon 625 processor




4GB RAM




64GB storage + up to 2TB microSD card)




5.5-inch Full HD 1920 x 1080 AMOLED display + 2.5D contoured Corning Gorilla Glass 5




12MP rear SuperPixel camera (25mm, f/1.7 aperture, 6p lens, 81.8-degree field of view, 1.4um pixel pitch Sony IMX362 sensor, OIS, 4K UHD video recording with EIS, RAW shooting support with Android 7.0) + 12MP zoom sensor (59mm, 2.3x optical zoom, f/2.6 aperture) / 13MP front PixelMaster camera (f/2.0 aperture, SONY IMX214 sensor)




Measures 154.3 x 77 x 7.99mm | 170g

Features fingerprint sensor, USB Type-C connector, Reverse Charging




Supports 4G LTE, Wi-Fi 802.11 b/g/n, Bluetooth 4.1, and VoLTE connectivity




Android 6.0 with ZenUI 3.0 – expected upgrade to 7.0 soon




5000mAh battery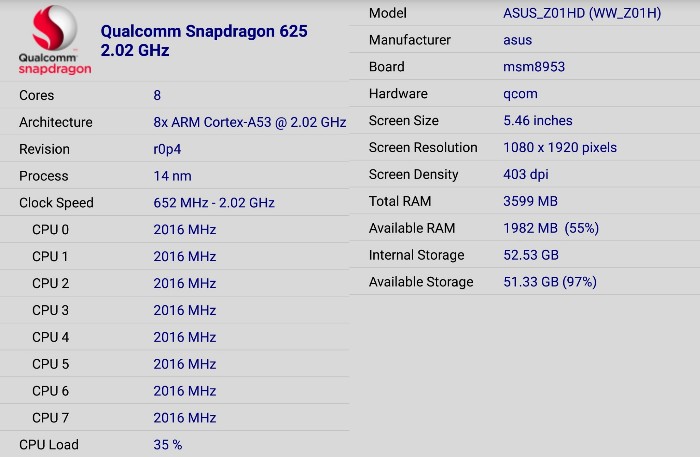 ASUS ZenFone 3 Zoom ZE553KL tech specs
Talking about the dual pixel sensor, the one in the ASUS ZenFone 3 Zoom ZE553KL is the 12MP SONY IMX362 sensor with an ƒ/1.7 aperture lens. Released in November 2016, it is one of the latest camera sensors in the market and will be featured in other upcoming cameraphones which have yet to reach Malaysia, so this isn't like the previous ZenFone Zoom at all. The other 12MP rear camera sensor offers 2.3x optical zoom and up to 12x zoom for images and about 5x zoom for video recording.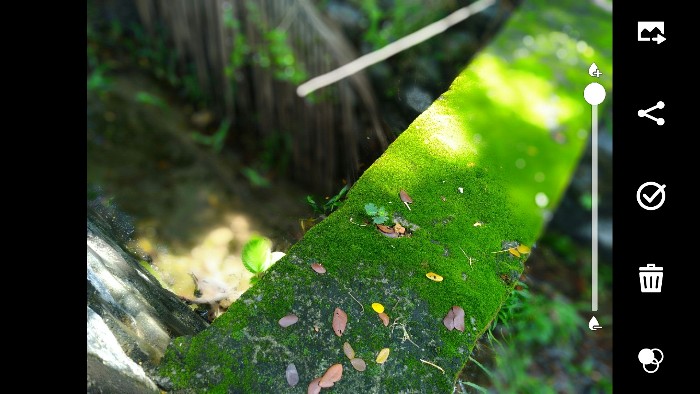 The depth of field feature on the ASUS ZenFone 3 Zoom ZE553KL lets you create a "bokeh" effect or blurry background
Combined with Optical Image Stabilization (OIS), Electronic Image Stabilization (EIS) and ASUS's other Tritech autofocus tech the new SuperPixel camera on the ZE553KL is designed to work well in low-light conditions all the time (so no more low light mode). Other PixelMaster camera features like Super Resolution and Time Rewind are still there though while the Depth of Field mode offers bokeh shots. In addition, the latest update should allow you to save images in RAW (in Manual mode) on top of the 4K and full HD in 60 frames per second video recording modes.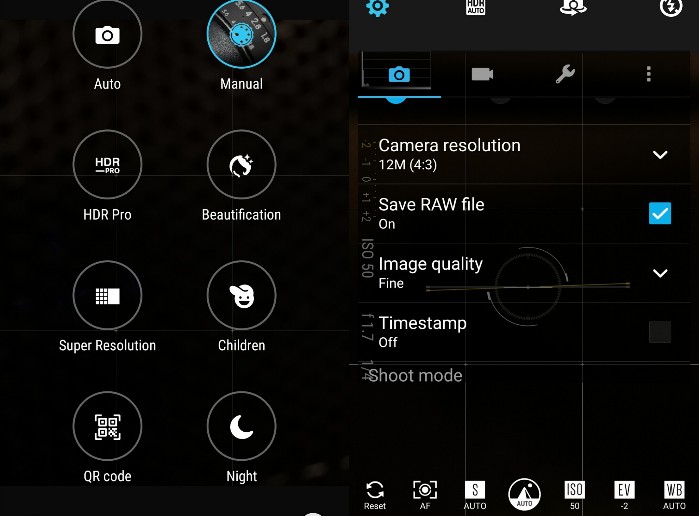 The ASUS ZenFone 3 Zoom ZE553KL has a number of PixelMaster camera features and the ability to capture RAW files in manual mode
Somehow, ASUS have managed to pack in a 5000 mAh battery in the slim metal body which just lasts and lasts (something we'll touch on in the performance section). It not only offers reverse charging (so you can charge other devices with the ZE553KL) but it also fast charges up to 100% in about 3 hours or so thanks to the ASUS BoostMaster quick charge technology. Coupled with a 2TB microSD and you should have a viable 4K video recording cameraphone that lasts for a day or more of shooting.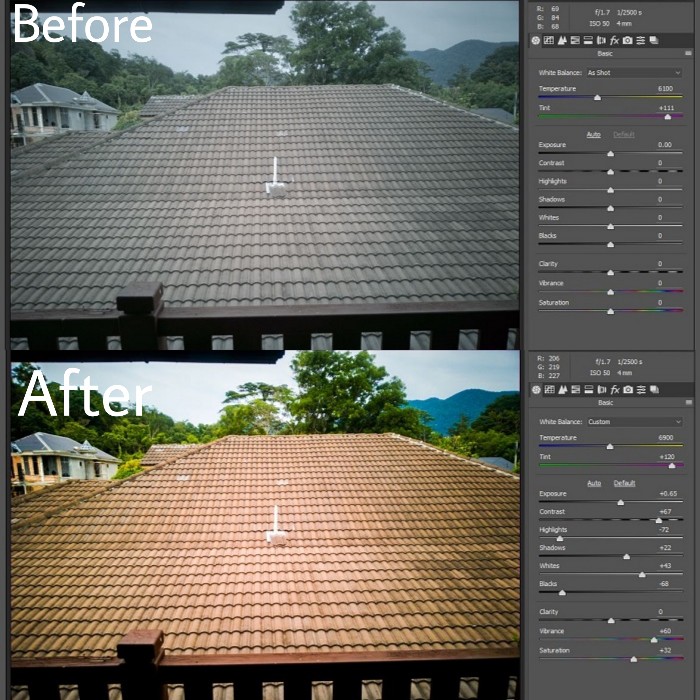 It isn't magic but RAW file editing does let you bring out more details
Unfortunately, it isn't all good as the ASUS ZenUI remains packaged with a number of extra apps (cough… bloatware… cough) but thankfully, most of these can be uninstalled. ASUS have packed in some useful extra apps though like the Mobile Manager and Game Genie. The 5.5-inch Super AMOLED display offers good full HD resolution but the always-on display notifications don't seem to be available anymore, perhaps they may be enabled later on or were removed to conserve battery life. You still get LED notifications, so that is a good thing nonetheless.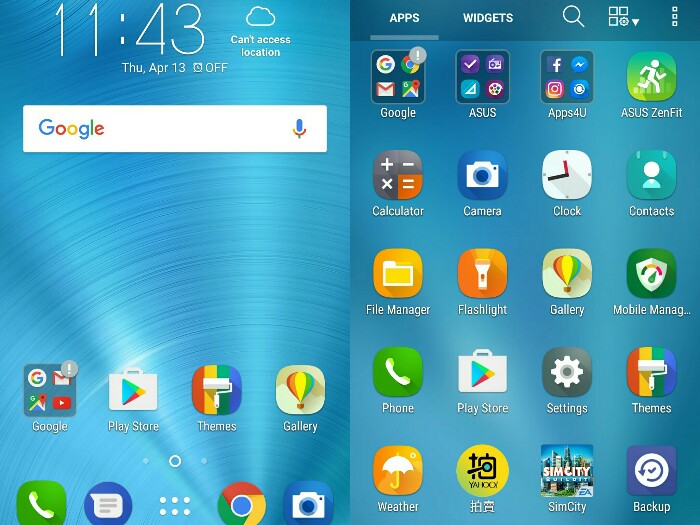 The ASUS ZenUI does come with a few extra apps but you can usually uninstall them
Looking at the tech specs, quite a few TechNavers have said that it is midrange but this is likely because of the Qualcomm Snapdragon 625 processor alone. Combined with the 5000 mAh battery, dual pixel dual rear cameras and 4GB RAM, the ZE553KL punches well above its midrange weight class, outlasting most flagship phones while delivering the same features but we will cover a bit more on that in the performance section. We do miss that it doesn't have NFC but as a cameraphone, the ZE553KL offers a lot more than most phones that do offer NFC.
Performance - Functions like a flagship but with longer lasting battery life
AnTuTu scores definitely show a midrange device at 62724 but other benchmarks all reveal very good performance with 59.3 fps in Epic Citadel and 466 in 3Dmark. The ZenFone 3 Zoom ZE553KL plays demanding games like Asphalt 8: Airborne smoothly as well. On top of very good overall performance it offers one of the longest lasting battery life we've seen for a flagship device in a while, getting about 5 days and more on normal usage and 3 to 4 days on heavy usage. The ZE553KL does bear the same weaknesses of most metal bodied phones in that it gets warm under the sun or for marathon game binge sessions but it is never too hot to hold, especially with the free bundled clear case.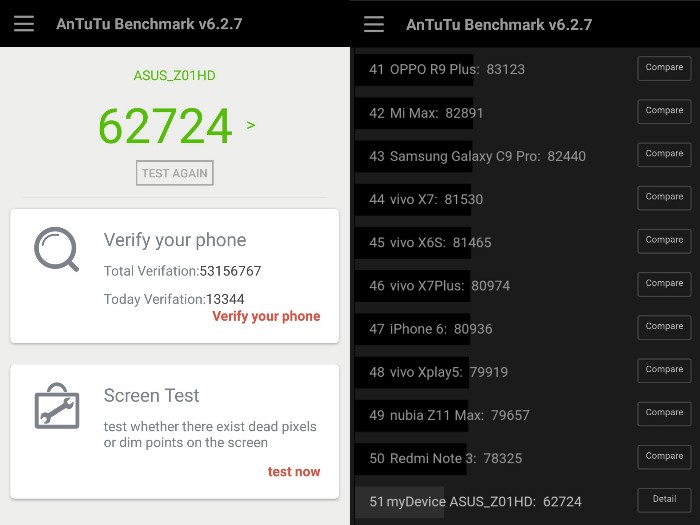 AnTuTu scores for the ASUS ZenFone 3 Zoom ZE553KL are midrange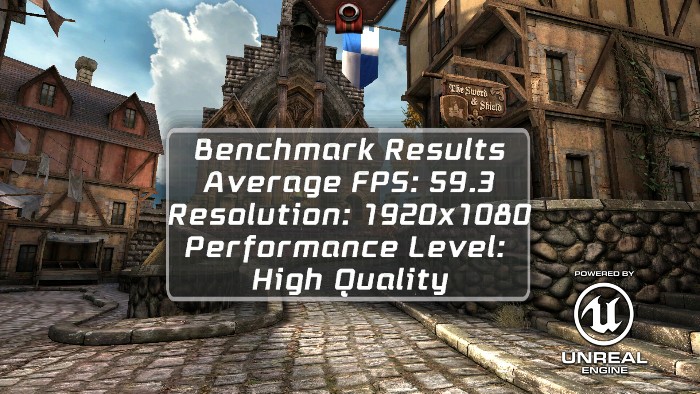 But Epic Citadel reports near perfect frame rates on full HD gaming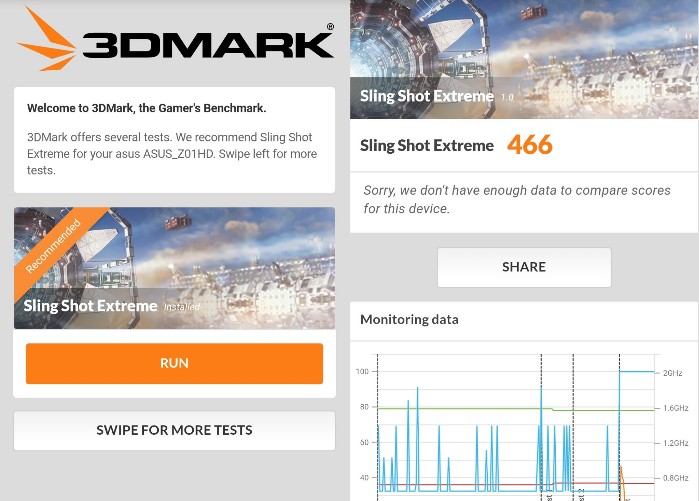 3DMark scores are high for a midranger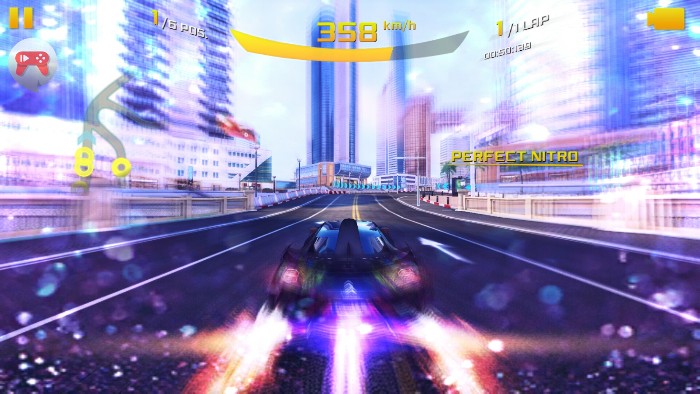 Playback in demanding games like Asphalt 8: Airborne are lag free even on high visual quality settings
Battery life is excellent on the ASUS ZenFone 3 Zoom ZE553KL
For entertainment, the ZE553KL serves very clear audio with its SonicMaster technology and 5-magnet speakers which while not as loud as say the ASUS ZenFone 3 Ultra, is still loud enough to fill up a car or cubicle. The 5.5-inch full HD display is also clear and delivers all the details necessary to watch and enjoy a movie. Connectivity is good and stable with strong WiFi signals and good 4G LTE.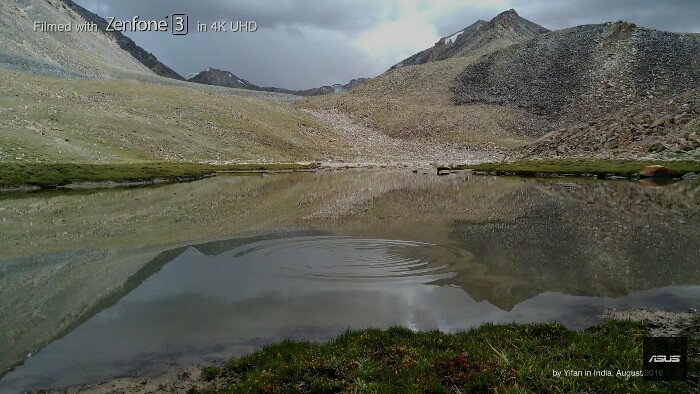 4K video streaming looks very sharp and detailed on the ASUS ZenFone 3 Zoom ZE553KL
Camera-wise the ZE553KL really shines as a capable photography centric device. Featuring a high dynamic range colours for images and video are very clear and vivid, while the stabilization is great even on 4K video recording. The 12x total zoom is useful but even with OIS, images aren't as clear as the native 2.3x optical zoom.
The Superpixel camera works surprisingly well and fast in low-light conditions while the greyscale filters really offer a lot more detail than previous ASUS ZenFone filters (which often cut down resolution). The Depth of Field function offers bokeh shots but it isn't the easiest of features to use, so while you can get some really impressive shots, you're still going to need decent photography skills to get the most out of this cameraphone.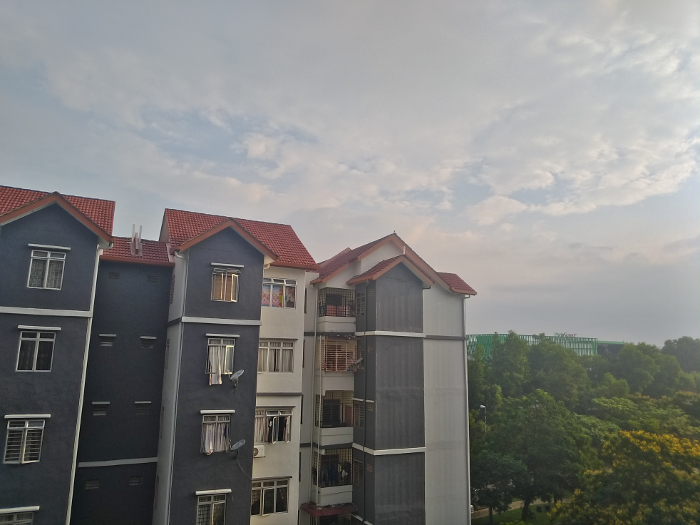 Auto, 12MP, HDR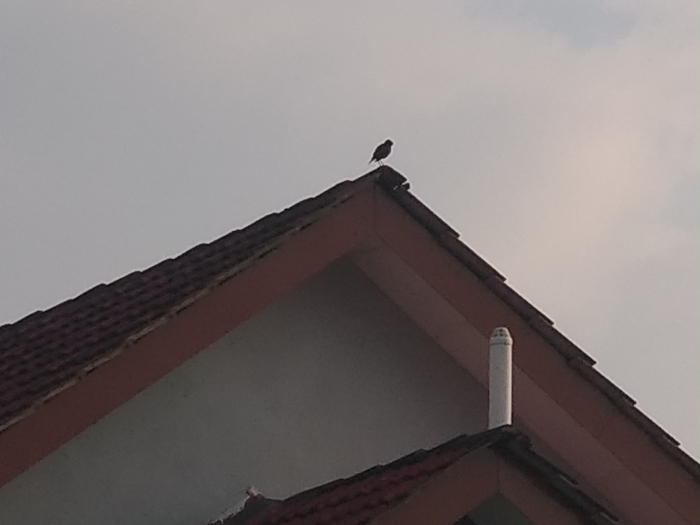 Auto, 12MP, HDR, 12x zoom ~ did you notice the bird in the previous picture?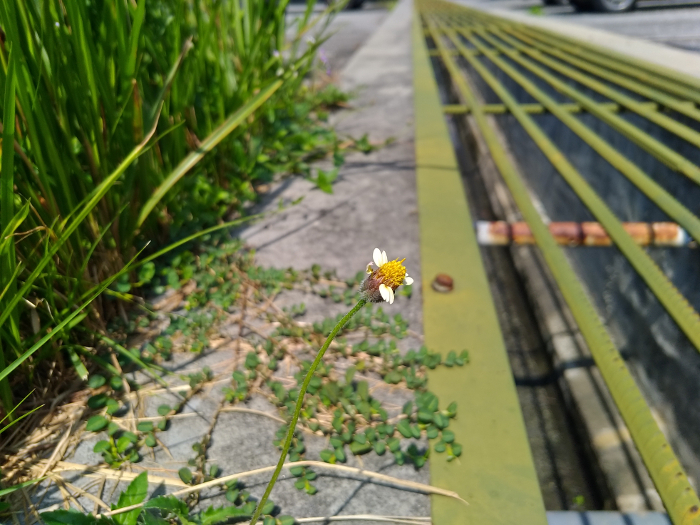 Auto, 12MP, HDR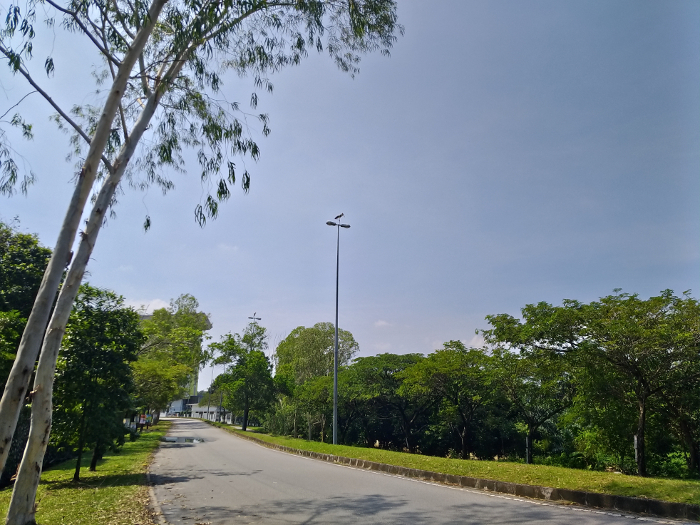 Auto, 12MP, HDR

Panorama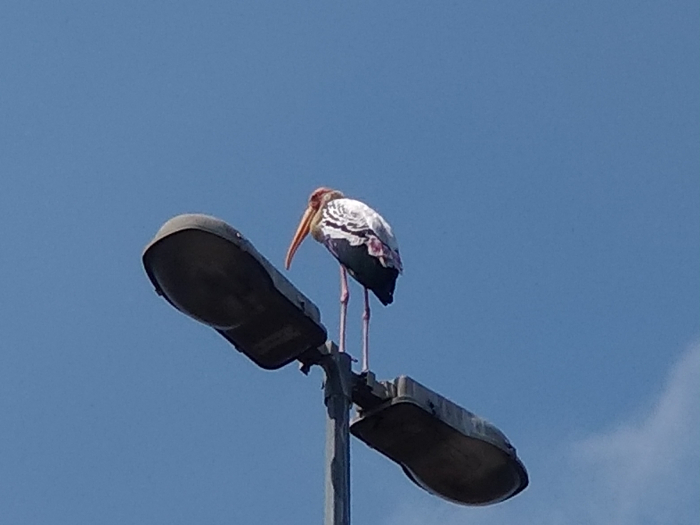 Auto, 12MP, HDR, 11x zoom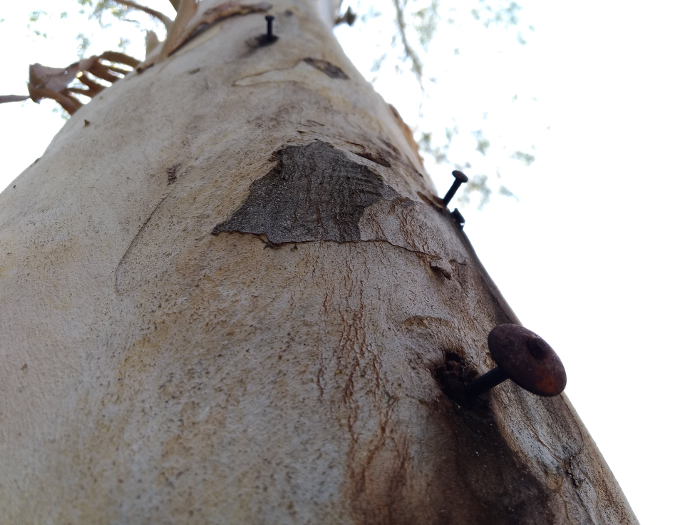 Super resolution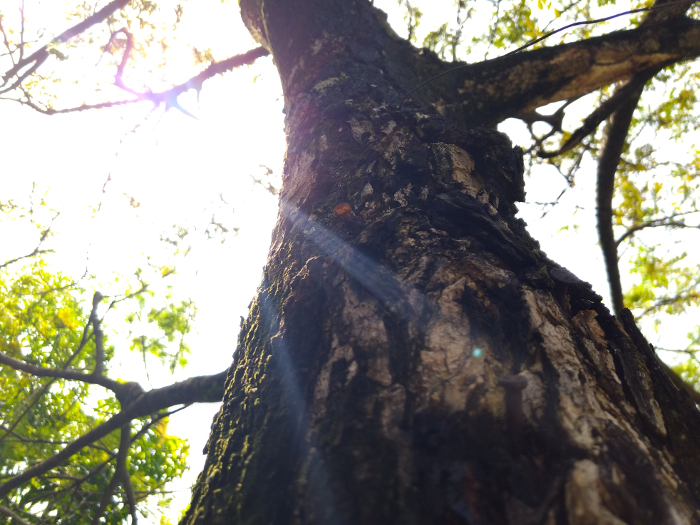 Super Resolution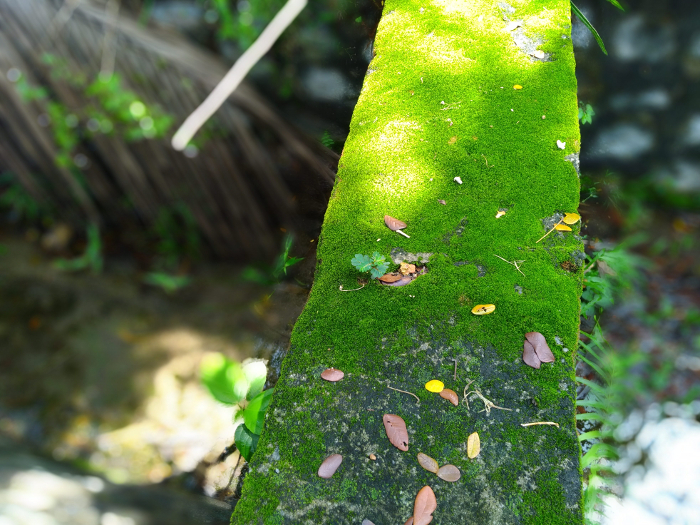 Depth of Field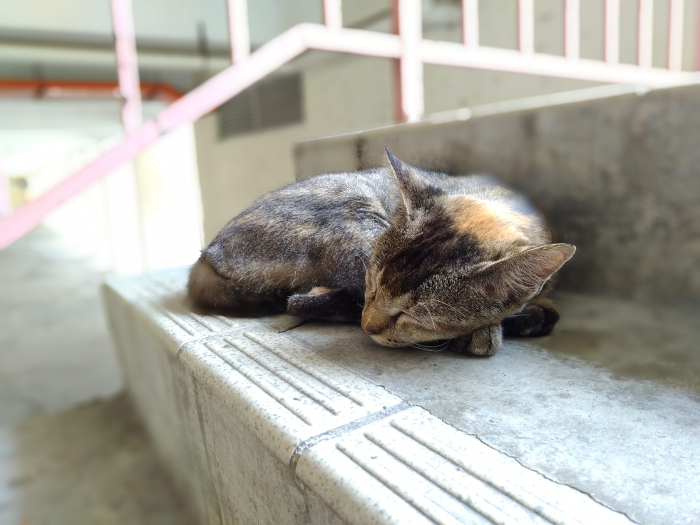 Depth of Field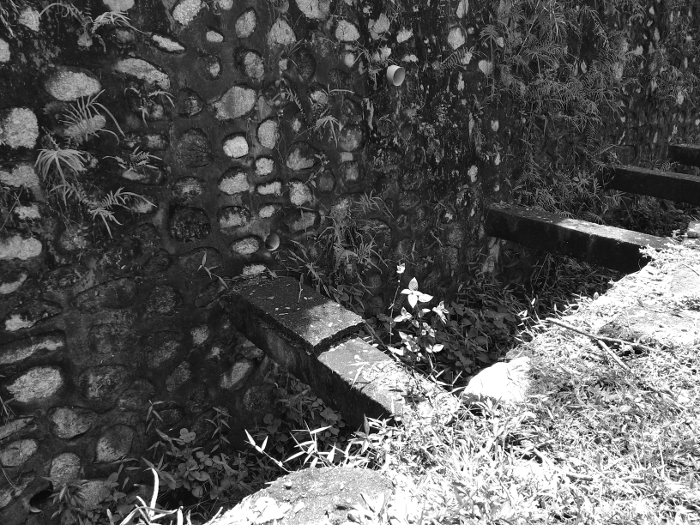 Greyscale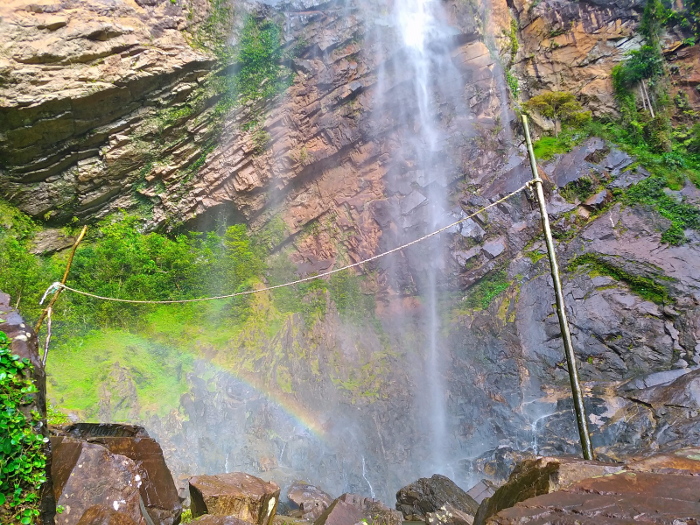 Auto, 12MP, HDR ~ catching rainbows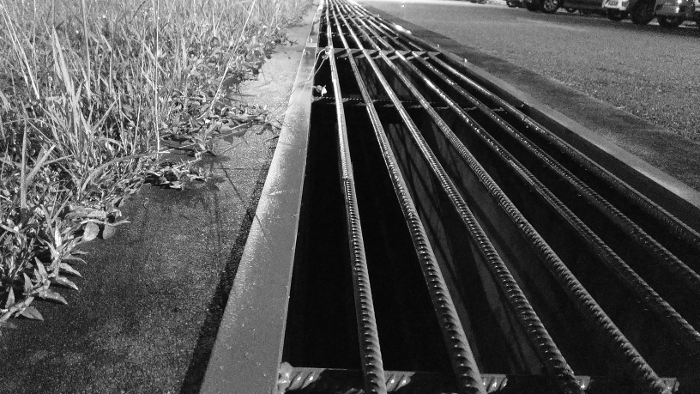 Greyscale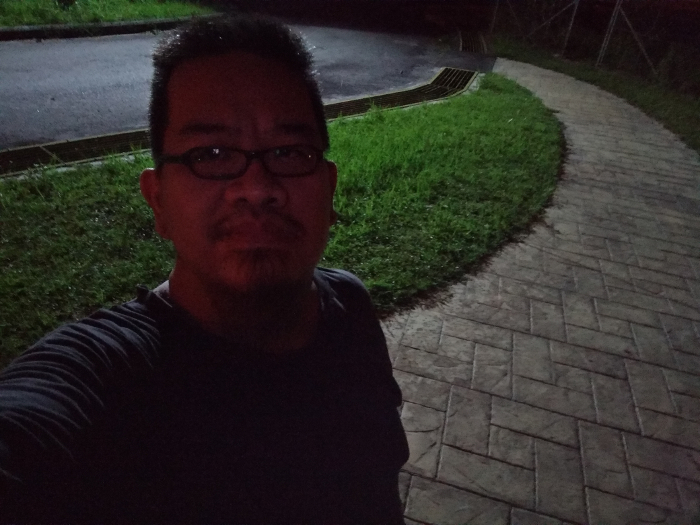 front camera selfie ~ works pretty well in low light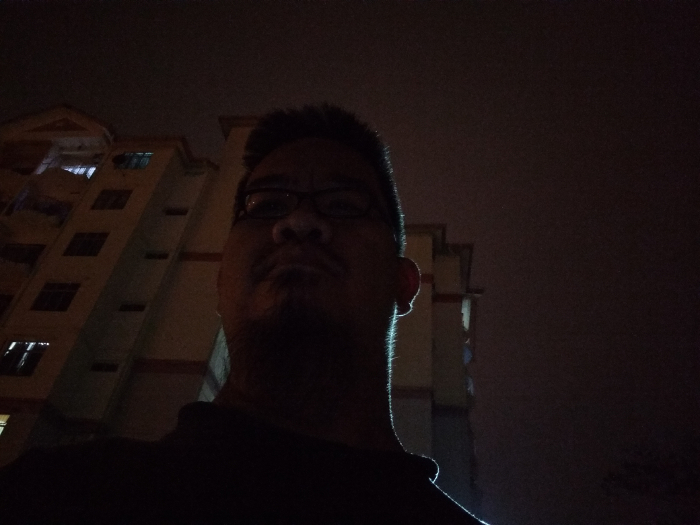 front camera selfie ~ works pretty well in the dark too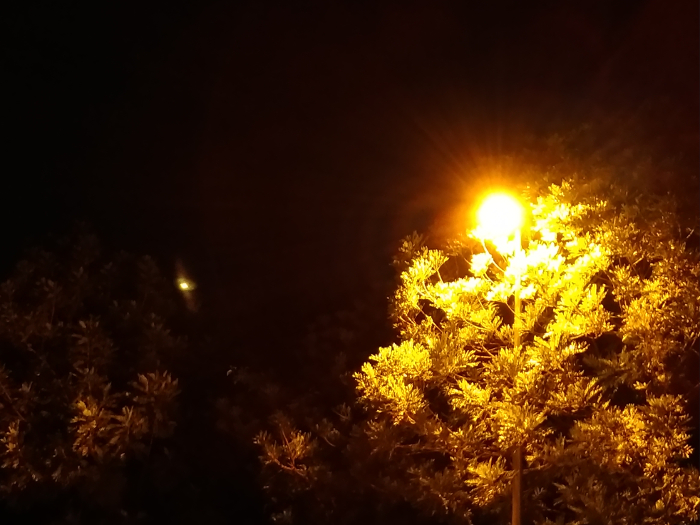 manual mode ~ catch everything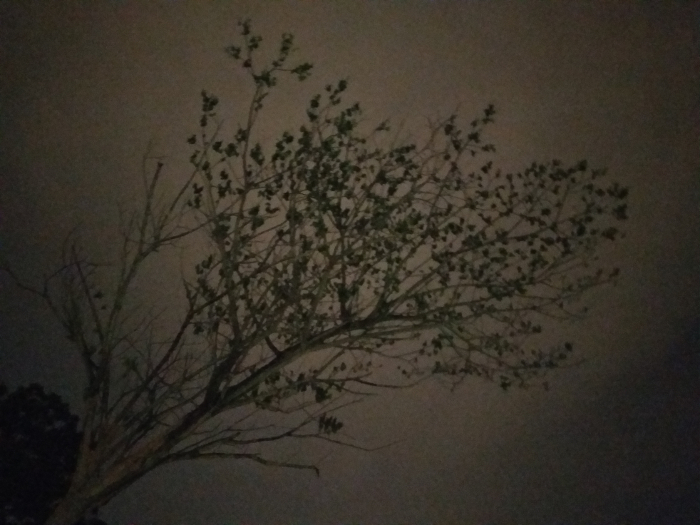 Night mode ~ in total darkness you can still see with the SuperPixel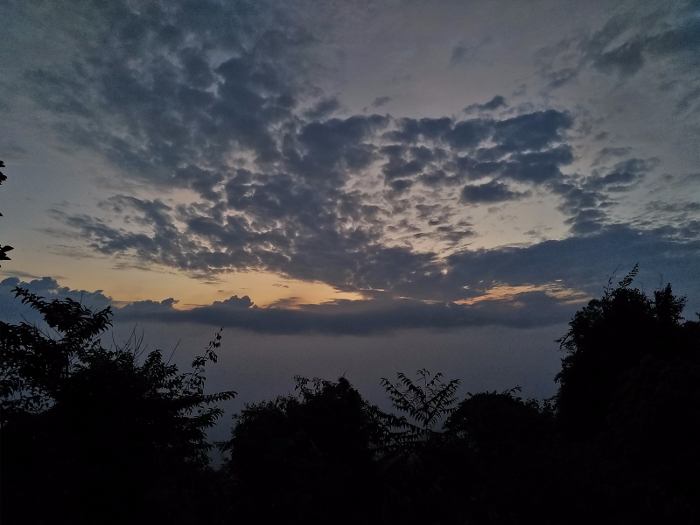 Auto, 12MP, HDR ~ very good performance in low light
Conclusion - Massive improvements, great cameraphone and a sign of things to come
The ASUS ZenFone 3 Zoom ZE553KL finally delivers as the flagship killer that ASUS envisioned the first ASUS ZenFone Zoom to be but with a more balanced processor, enhanced cameras, slim metal body and extremely long battery life. Improving in nearly every aspect from the original ZenFone zoom, it also helps that the ZenFone 3 Zoom ZE553KL is fairly affordable at its current lowest price of RM1888 (the RRP is RM2099) and should give those looking for a performance photography device an excellent cameraphone option compared to today's flagships (which are all well above RM2K).
Featuring RAW file support, dual rear cameras with 12x total zoom, a dual pixel camera sensor, 4K video recording, excellent image and video stabilization and one of the longest lasting batteries we've seen for any midrange to flagship smartphone, the ZenFone 3 Zoom ZE553KL is extremely camera centric. That does not mean that your normal layman photographer cannot take good shots with it, but those photographers who are skilled or experienced enough will be able to bring out the full potential of the ZenFone 3 Zoom ZE553KL, resulting in some really awesome shots.
That being said, the ZenFone 3 Zoom ZE553KL does well enough for most other uses, including gaming, entertainment, browsing and so forth. In addition, it looks a lot sleeker, thinner and more premium than the hard leather encased ZenFone Zoom while also lasting a lot longer. The sleek black metal back of the ZE553KL really looks like it could be a winner for ASUS, especially if they bring in the other colours like pink and white and we already saw it being implemented in the ASUS ZenFone 3 Max. While it would be great if ASUS continue this for their next generation of ZenFones I really would like to see that shiny ZenFone concentric circle design to make a comeback as it would help make future ASUS ZenFones stand out from the other rounded metal bodied smartphones in the market, perhaps in the front panel like they did for the ZenFone 3 Deluxe.
In any case, do check out the ASUS ZenFone 3 Zoom ZE553KL if you're looking for an affordable, long-lasting and capable cameraphone.