ASUS ZenFone 5Z ZS620KL review - All hail the new Affordable AI-powered flagship killer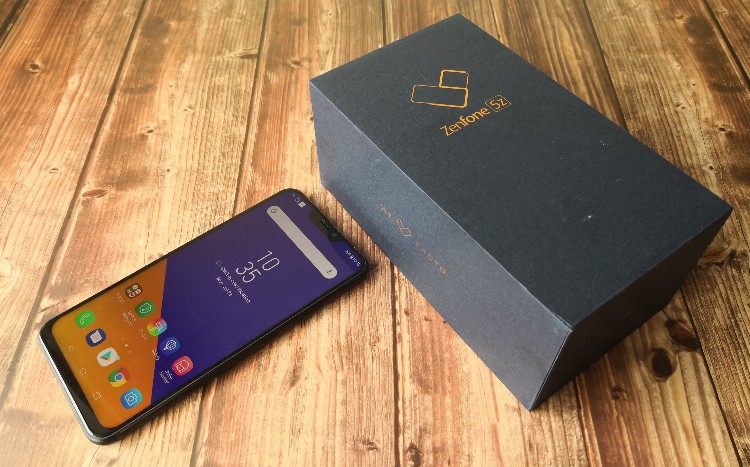 Most flagship-level smartphones these days range around RM3K while supposed flagship killers go for around RM2.3K. In a big move that will likely disrupt this status quo, ASUS have announced their ASUS ZenFone 5Z ZS620KL featuring a flagship Qualcomm Snapdragon 845 chipset, 6GB of RAM and 128GB of storage for just RM1899.
Offering DxOMark rated cameras with a score of 90 (on par with the Google Pixel), AI-driven features and all of the above, the ASUS ZenFone 5Z is easily the most affordable flagship killer yet. We see how well it performs in our review of the ASUS ZenFone 5Z ZS620KL below.
Design - Some more shiny Zen concentric circles
Like we mentioned before, the ASUS ZenFone 5Z ZS620KL is identical to the ASUS ZenFone 5 ZE620KL which isn't a bad thing as the Zen concentric circles pattern on the flat glass backside still looks very appealing. However, there isn't anything new to say except that the large 6.2-inch fullview display has a notch and that the ZenFone 5Z is just as compact, lightweight and comfortable to hold.
As before, the metal frame with rounded corners is a good, solid build but the shiny flat back attracts smudges and fingerprints, so best slap on the bundled free case. Again, there's a USB Type-C port, speaker grill and 3.5mm audio jack on the bottom, while the SIM Card tray is still a hybrid SIM, but at least the 128GB of storage should be more than enough to let you go for dual SIM cards as well.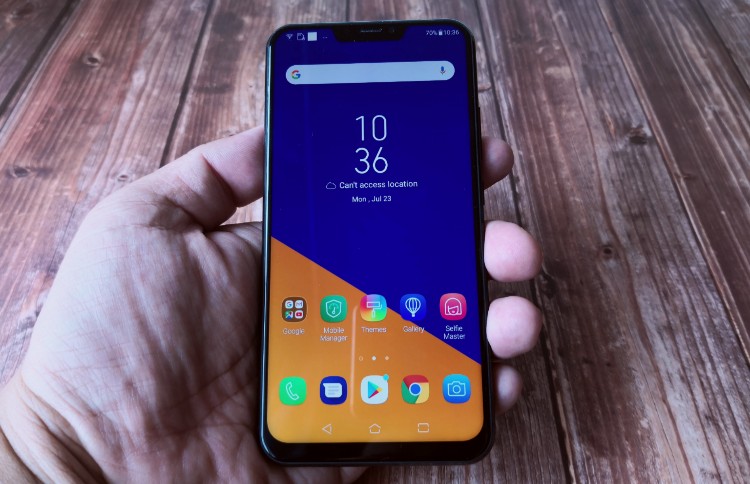 Still almost all screen 6.2-inch fullview full HD+ display with a notch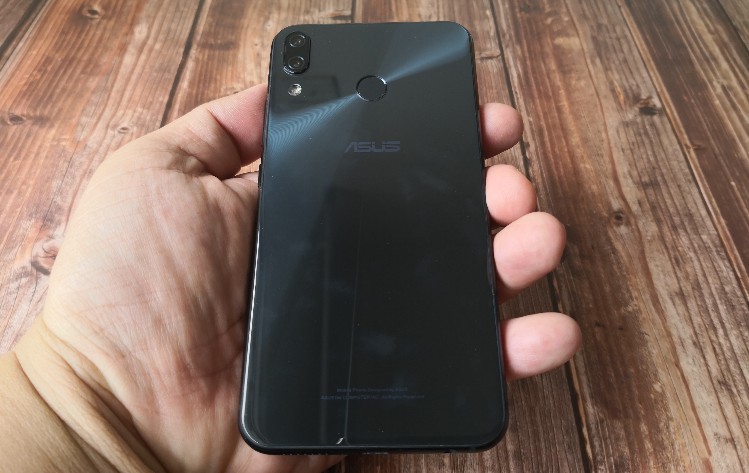 A shiny flat back with the ASUS Zen Concentric circle design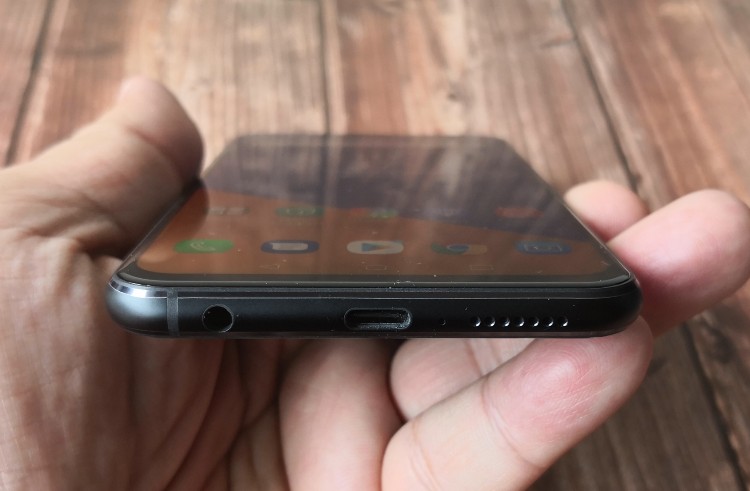 A 3.5mm audio jack, USB Type C port and the speaker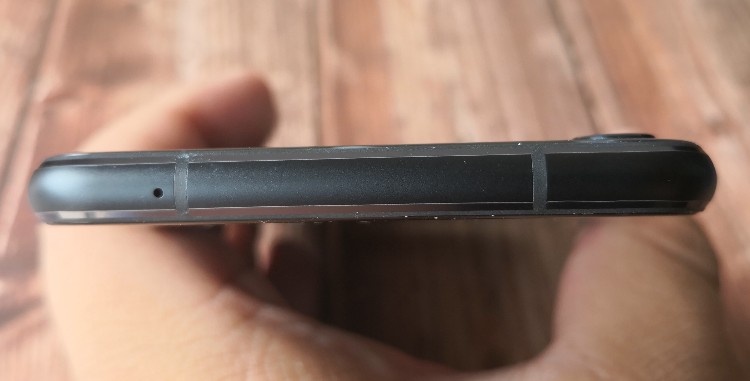 Nothing on the top except the antenna bands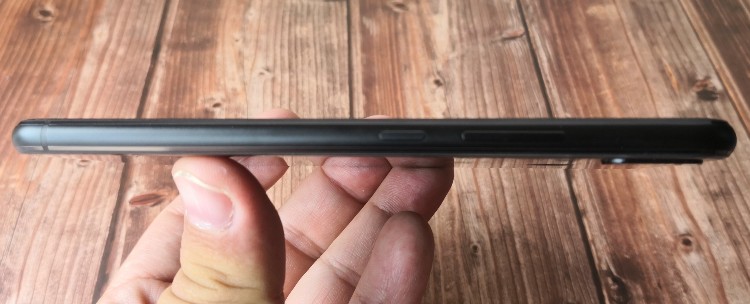 Thin and slim with the power button and volume rocker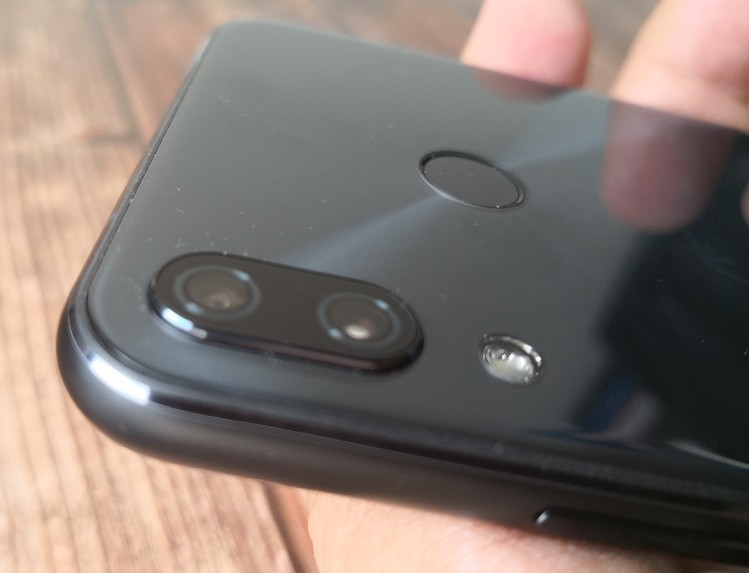 The rear fingerprint sensor and slightly raised camera hump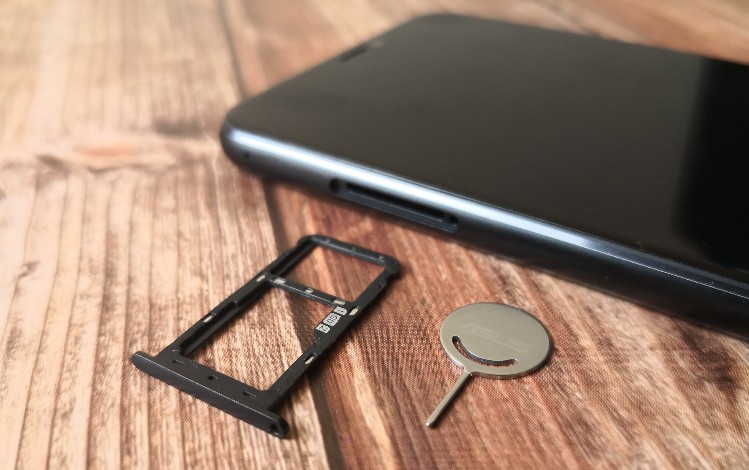 Hybrid dual SIM Slot
Tech specs and features - Added Flagship chipset and memory
Qualcomm Snapdragon 845 chipset with A.I. capabilities

6GB RAM




128GB storage + up to 2TB microSD




Measures 153 x 75.6 x 7.85mm, weighs 155g




6.2-inch Fullview FHD+ display (19:9 aspect ratio, 2246 x 1080 pixel resolution)




12MP (Sony IMX363 sensor, 4K video recording, slow motion, super-resolution, time-lapse) + 8MP (120-degree wide angle) dual rear camera | 8MP front camera (f/2.0, 84-degree wide angle)




Features Face and Fingerprint unlock, Hi-Res Audio, USB Type C port, A2DP / aptX




Supports 4G LTE (for both SIM slots), 802.11ac WiFi, NFC, Bluetooth 5.0




3300 mAh battery




ZenUI 5.0 based on Android 8.0 Oreo (upgradable to Android P in the future)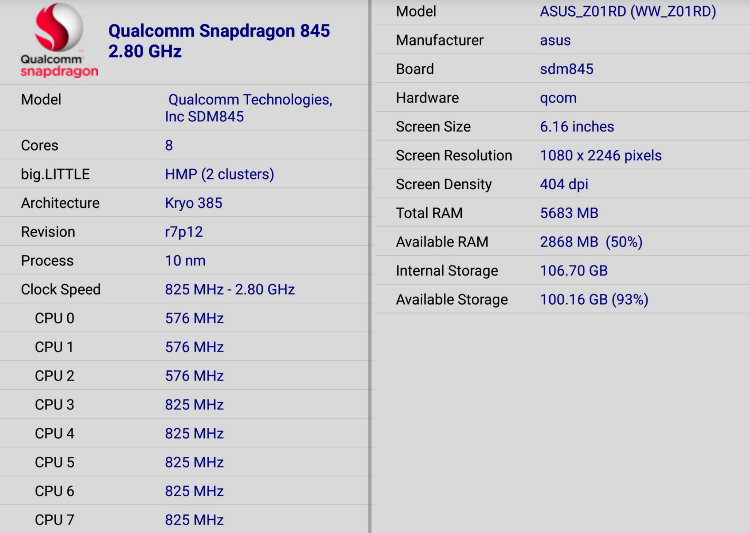 Proof that there is a Qualcomm Snapdragon 845, 6GB of RAM and 128GB of storage in the ASUS ZenFone 5Z ZS620KL
The obvious highlight of the ZenFone 5Z is the additional Qualcomm Snapdragon 845 chipset, 6GB of RAM and 128GB of storage. These add on to the notched 6.2-inch fullview display and the 12MP dual pixel + 8MP wide angle dual rear cameras with the Sony IMX363 dual pixel sensor. Like the display and cameras, all other tech specs and features are the same as the ZenFone 5 ZS620KL.
As such, the ZenFone 5Z offers the same streamlined ZenUI 5.0 based off of Android 8.0 Oreo, so all the usual AI (Artificial Intelligence) features are still there. This includes the AI scene detection which automatically adjusts camera settings for up to 16 different scenes along with AI battery management, AI ringtone, AI display and so forth. The AI Boost and updated Game Genie are also available but more on that in the performance section.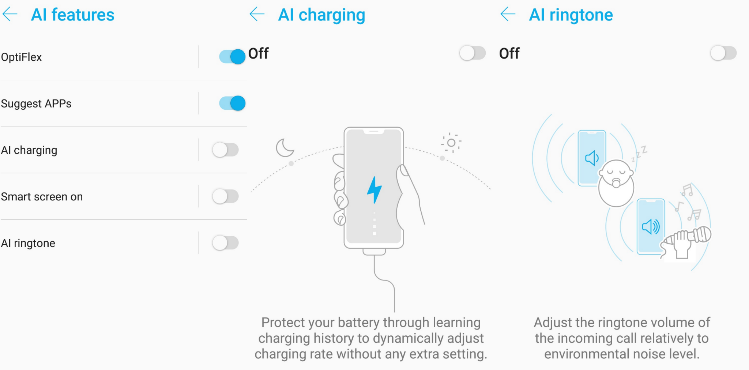 Plenty of AI features on this ASUS ZenFone 5Z ZS620KL
Perhaps because ASUS are still customizing the UI for the ZenFone 5Z but certain camera features were missing in our review unit, so while there was still Super Resolution, Beauty, Pro mode, Time Lapse and Slow motion, there was no Panorama or Selfie Panorama. We're told that ASUS will be adding these in later updates but because of that we couldn't take any Panorama or Selfie Panorama camera samples.
Regardless, the cameras on the ZenFone 5Z can still offer 4K video recording, 240 fps slow motion video, 120 fps HD video and 18:9 aspect ratio FHD+ video recording (for the 8MP front camera). We found no lag in the AI scene detection but perhaps due to the updates, the usually responsive Pro mode was a bit laggy. It still worked at the time, but the ZenFone 5 seemed faster.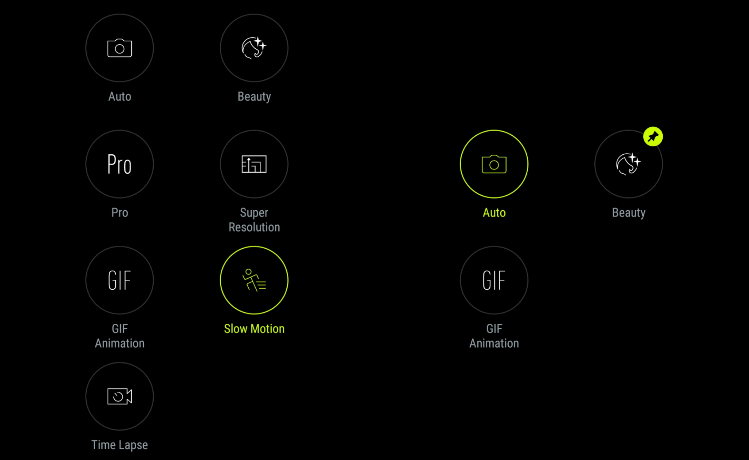 Camera features for the rear cameras (on the left) and the front camera (on the right)
The face following ZeniMoji is also available in the Selfie Master app, but we think it still could use a bit more work as it lags a bit when talking especially considering that they've now got the Snapdragon 845 powering everything. The built-in photo editor and video editor are also still there so you can do quite a few photo effects and some video trimming without having to go download any dedicated apps. The Face Unlock works just as well as before (as in works fast when there is enough light) but the pick up mode seems to have been deactivated this time around.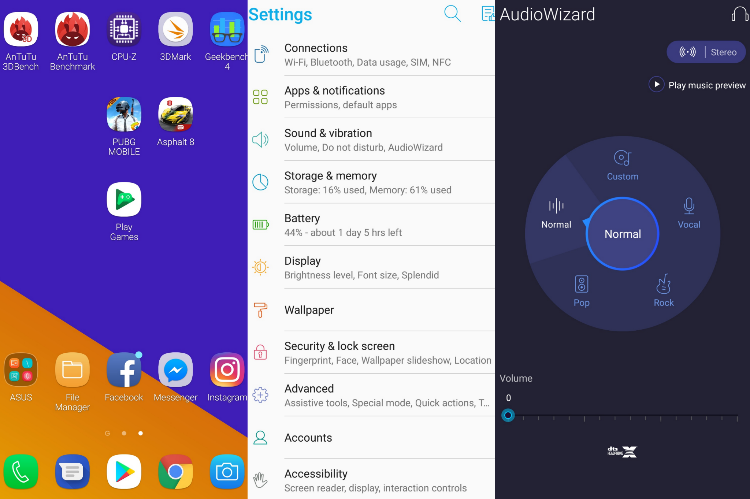 The ASUS ZenFone 5Z ZS620KL uses ZenUI 8.0
Performance - Satisfyingly Flagship-level
In terms of pure benchmarking performance, the ASUS ZenFone 5Z does excellently, delivering an AnTuTu score of 270057 which is right near the top 3 depending on current rankings. Thanks to the flagship-level Snapdragon 845 you can push your games all the way to maximum and still be able to play demanding games like PUBG Mobile on HD and above settings. This was reflected in other benchmark scores including 3DMark and GeekBench 4.
However, some of the lag we were expecting to have been solved from the ZenFone 5 is still there like the ZeniMoji for example. It really felt like the ZenUI on the ZenFone 5 had been polished a lot better which isn't saying much considering that the ZenFone 5 also needed some more polishing as well. That being said, all the AI features except for AI Boost performed well, with AI battery letting you get almost 2 days worth of battery life on a single charge after its learned your routine for a bit. Starting out, you can get about 1 day and a bit more on a single charge though.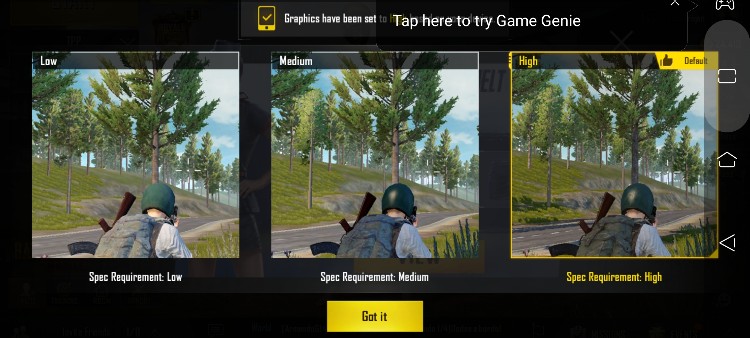 The ASUS ZenFone 5Z ZS620KL lets you play games like PUBG Mobile on high!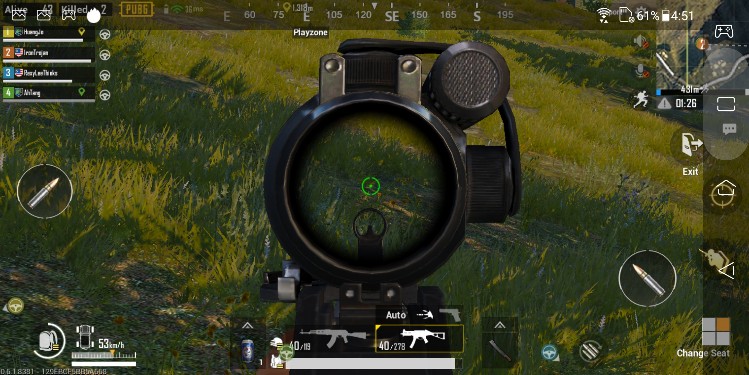 See all the details in HD and above with the ASUS ZenFone 5Z ZS620KL
AnTuTu scores are already high enough, but you can add on a bit more with AI Boost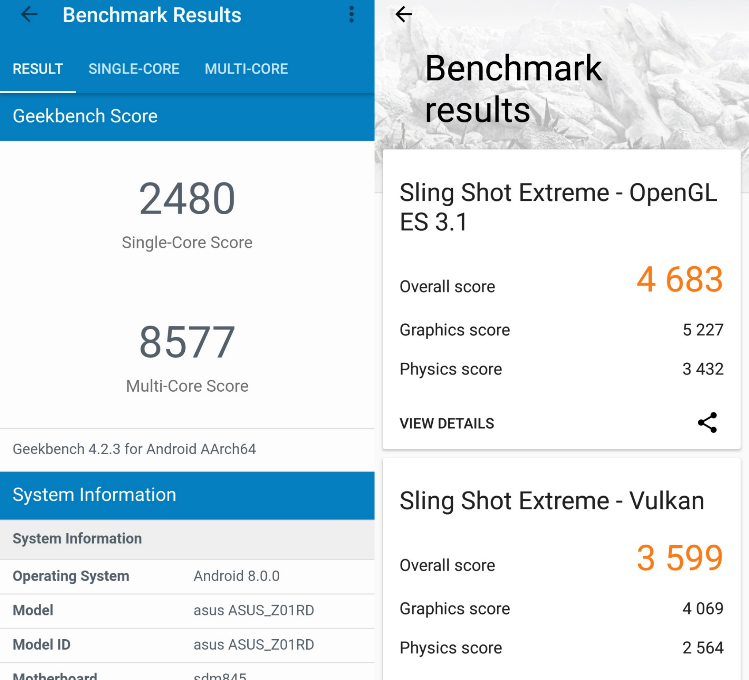 GeekBench 4 and 3DMark scores were super high
While AI Boost does still work and asks if you want to turn it on when you're running intensive stuff, we found that it only gave about 1000 or more scores in AnTuTu, which for an already 270057 score isn't really that much. Call and WiFi quality are as good as before, while the speakers are nice and loud. You do eventually get used to the notched screen with only one rounded corners side as the actual action is just so fast you tend to forget about it very quickly.
Camera quality this time around was a mix, perhaps because of the somewhat laggy Pro mode and missing features. The AI Scene Detection is just as good at making colours pop more and images become more vibrant while the option to take wide-angle shots at any time is also nice. As before, image quality is great for almost all conditions except for when you want to use the Pro mode to take Galaxy shots or spider webs but ASUS tell us that the updates are coming fast.
Video recording is smooth even on higher frame rates and resolutions with no lag as before but again, the camera on the ZenFone 5Z could use some polishing. The phone doesn't get too hot either as it never got too hot to handle even after a gaming marathon.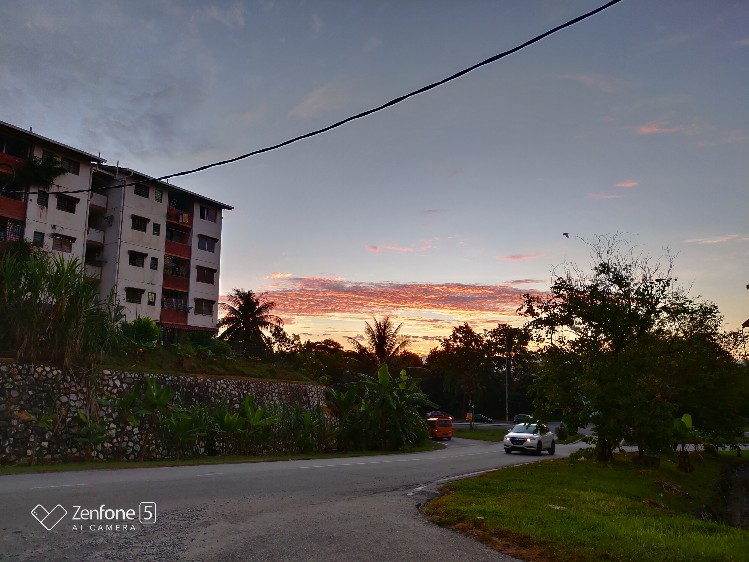 Auto ~ This was actually darker than it really is but the ASUS ZenFone 5Z ZS620KL caught it easily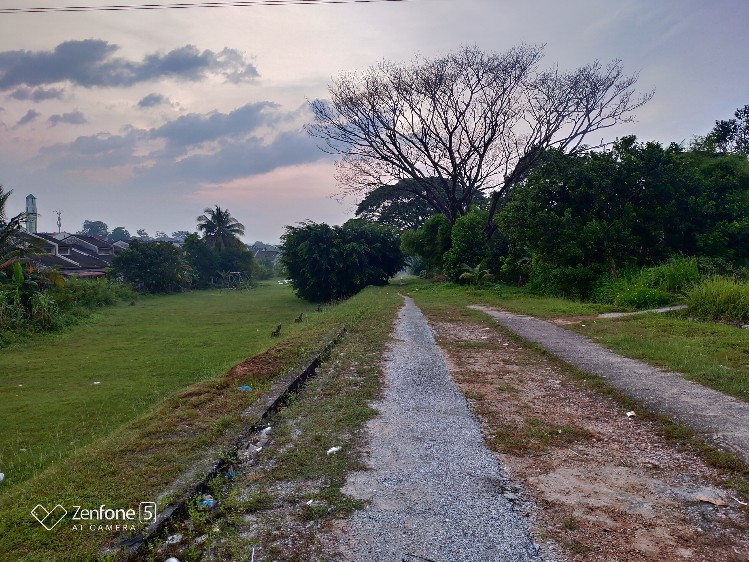 Auto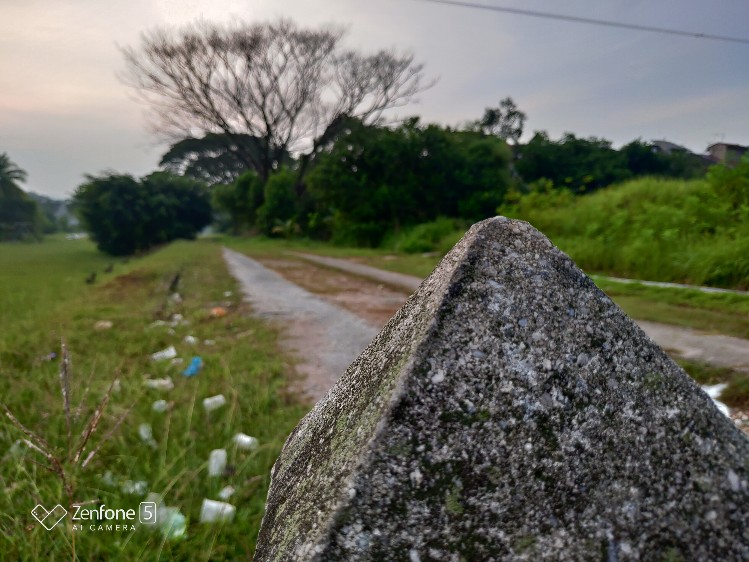 Portrait mode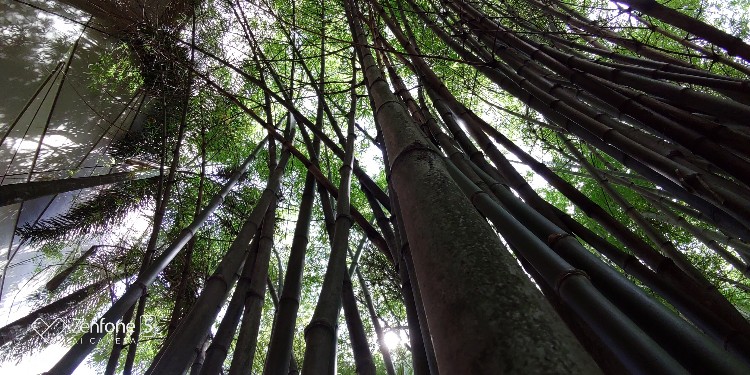 Auto, wideangle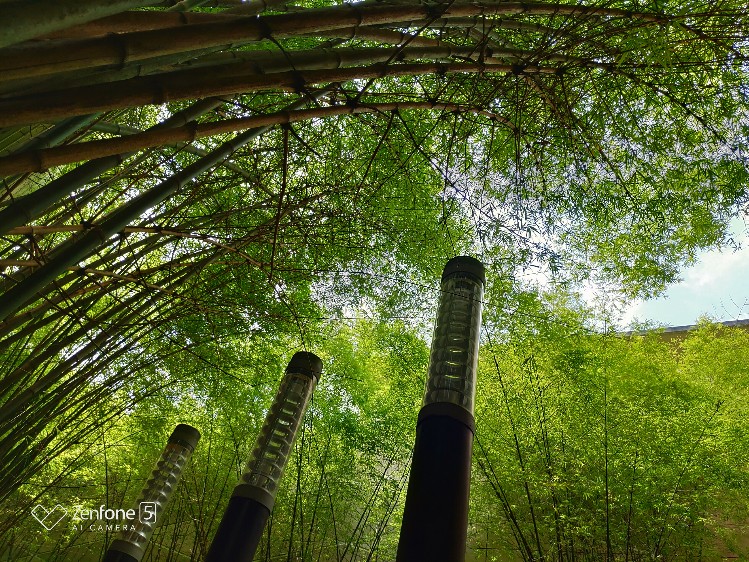 Auto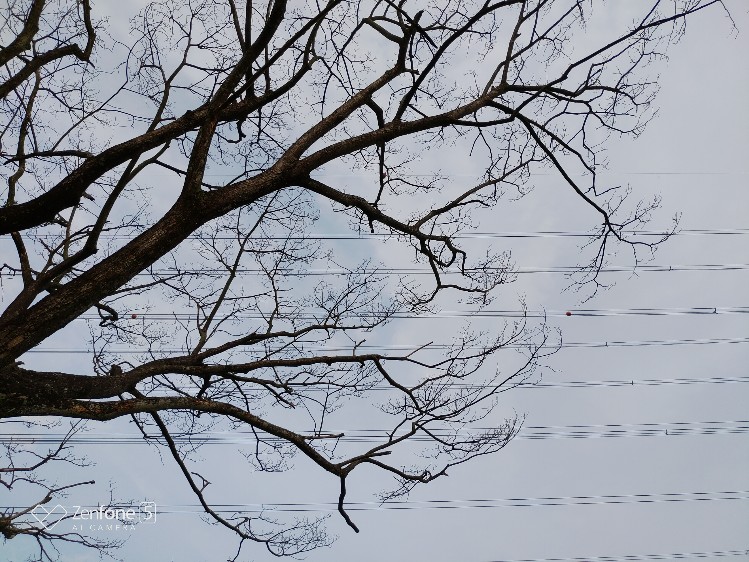 Auto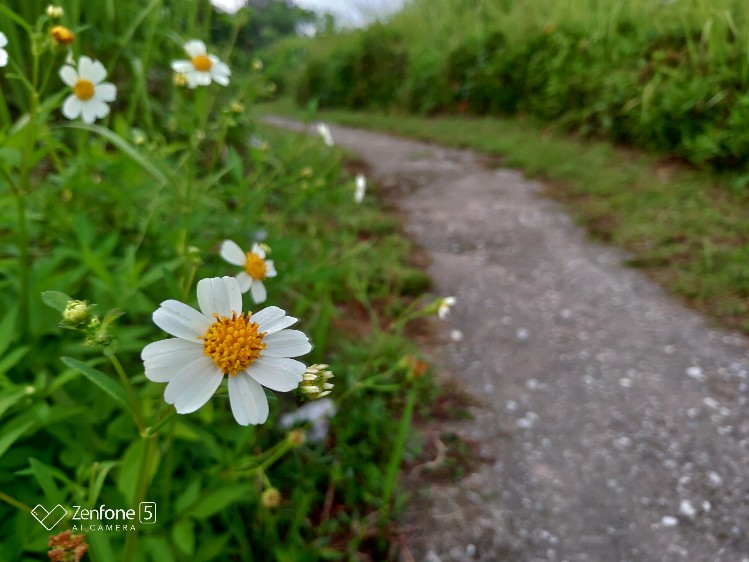 Auto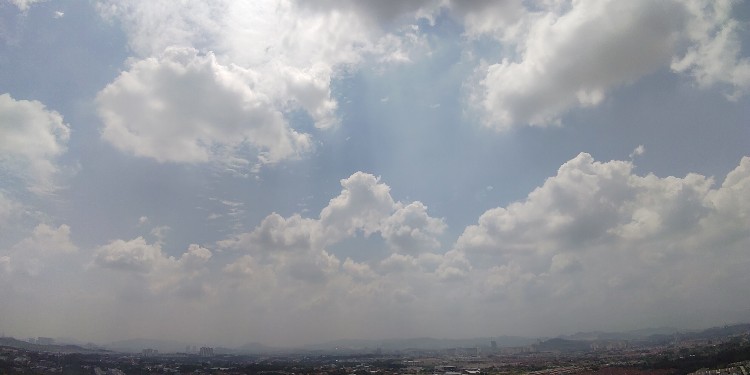 Auto ~ the clouds and light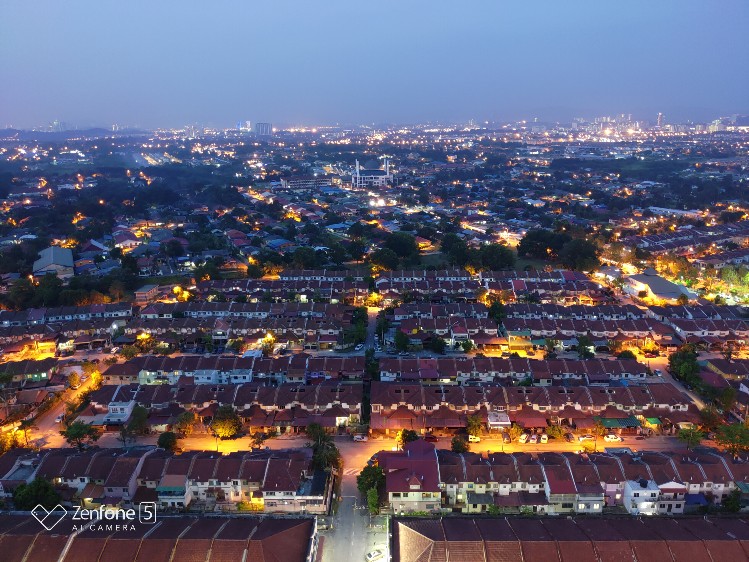 Auto ~ capture all the details even in the dark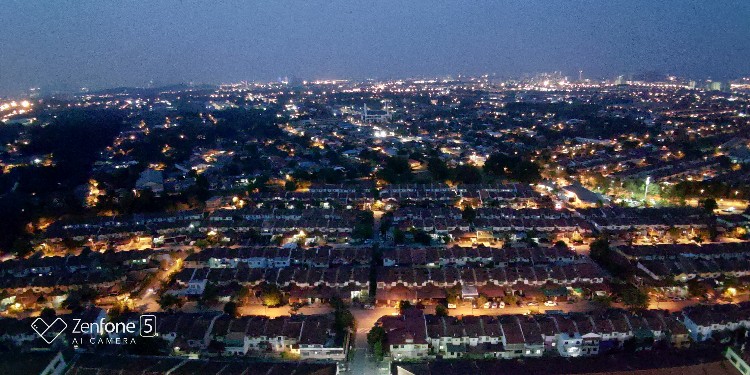 Auto, wideangle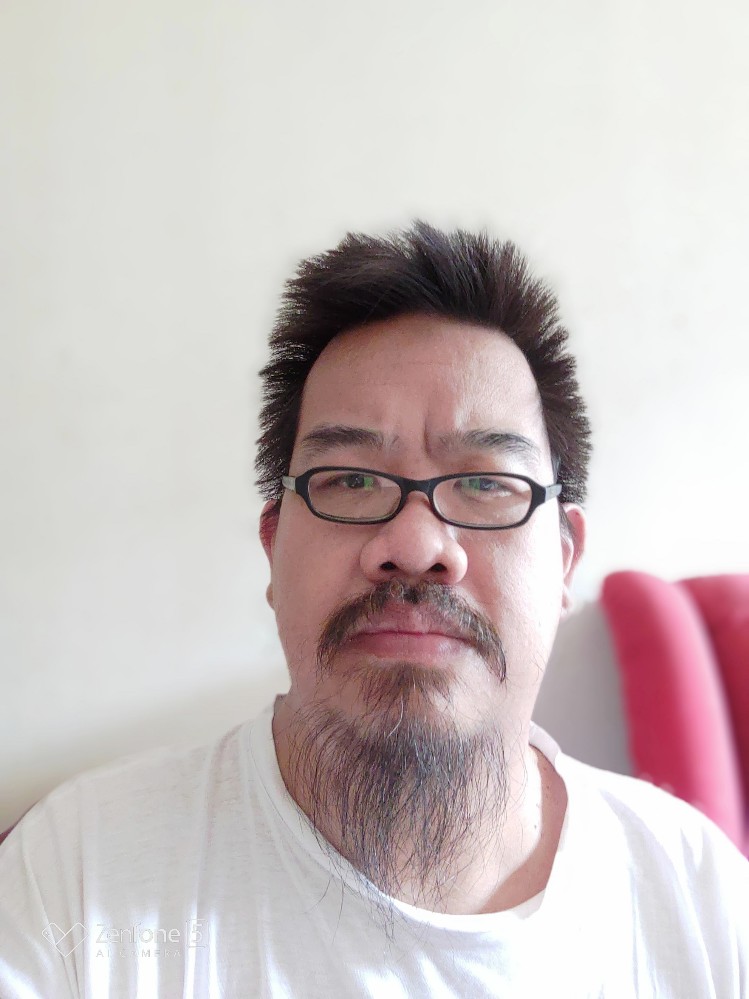 Auto
Conclusion - A non-gaming yet flagship performance smartphone for gamers on a budget
The ASUS ZenFone 5Z ZS620KL looks good and performs even better. While the overall ZenUI experience is a bit rougher than the midrange ASUS ZenFone 5 ZE620KL, the RM1899 price to performance of the ZenFone 5Z blows practically any other smartphone out of the water. As ASUS gear themselves up for the higher-end gaming oriented ROG Phone, the ZenFone 5Z could well be the company's answer to flagship-level gaming performance for the masses at a super affordable price tag.
Currently, the ZenFone 5Z ZS620KL is the most affordable Qualcomm Snapdragon 845 equipped smartphone in the market while the 8GB RAM and 256GB storage version said to be RM2299 only cements its position as the flagship killer to beat. The closest contenders would be the Xiaomi Mi Mix 2s (RM1999 - 6GB RAM + 64GB storage) and OnePlus 6 (RM2399 - 6GB RAM + 64GB storage) due to the same Snapdragon 845 chipset, but both of them have less storage. Check out our comparison tool to see all the differences in tech specs.
We would have liked a smoother ZenUI experience due to the better chipset and processor though, but ASUS Malaysia should be coming out with all the necessary updates by the time it is officially released. Personally, since we have to wait anyway, I'd go for the RM2299 ZenFone 5Z with the 8GB RAM and 256GB storage as I'd never have to worry about internal storage filling up.
Would you buy the ASUS ZenFone 5Z with 6GB RAM + 128GB storage or the version with 8GB RAM + 256GB storage? Know anyone who has bought or is planning to buy it? Stay tuned to TechNave.com for more tech news and reviews.
Asus Zenfone 5z Specs & Price >