As of 15 January 2016, the ASUS ZenFone Max (ZC550KL) was released in Malaysia along with ASUS ZenFone Zoom together. Currently it costs RM899, and it's already available at authorized retail stores. What's so eye catching about the smartphone is its humongous 5000 mAh battery sitting inside the hood. It's also equipped with a laser autofocus and dual-tone LED flash on its 13MP PixelMaster rear camera.
Now before I get started, I would like to remark that this won't be a full review because this device is actually not the final product so it's subject to change in the future. So instead of a full review, this will be just a first impression of what I think after using it for a week. Read below to find out more.
Design, Tech Specs and Features - Firm design with entry-level and midrange specifications
The first time I took hold of the ZenFone Max, the first impression that I got was how comfortable it is to hold despite of its huge size. It's a big smartphone for sure, but it's firm too and just tiny bit taller than the ZenFone 2 Laser (ZE550KL). What makes the smartphone so comfortable to hold is because of the back cover material, I'm not sure what kind of material it is but it's like a plastic cover polished by a sand paper (am I making sense?). Anyway, the point is it's really nice to hold, especially when you're playing games or watching videos horizontally, even when playing long hours the heat at the back is tolerable because of the material. Not to mention, it gives a nice grip when holding as well.
The back is really nice to touch, charger is at the bottom and speaker on the bottom back
Battery is not removable
The volume and power button
The headphone jack on the top
Despite being a big smartphone, the specifications are not what you expected aside from that huge 5000 mAh battery. Below are the tech specs:-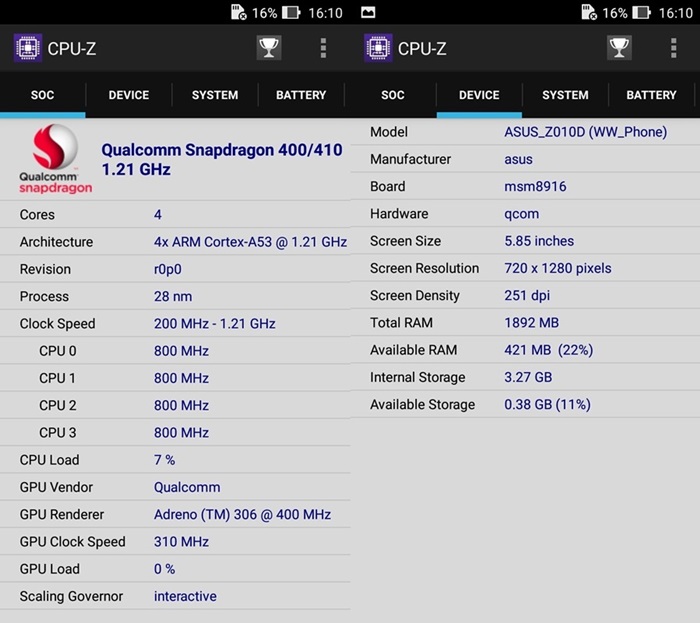 Qualcomm Snapdragon 410 processor
2GB RAM
4GB storage (the final version packs in 16GB storage)
5.5-inch display (720p)
13MP rear camera (PixelMaster, dual tone LED flash, laser autofocus) + 5MP front camera
supports 4G LTE
156 x 77.4 x 10.5mm | 202g
5000 mAh battery
Features-wise, it's actually more or less the same with the ZenFone 2 Laser that I talked about earlier. But that being said, the camera features are still good and gives a crisp clear look. The only thing that I could think of is that the Panorama can be taken vertically now. More picture samples can be seen below.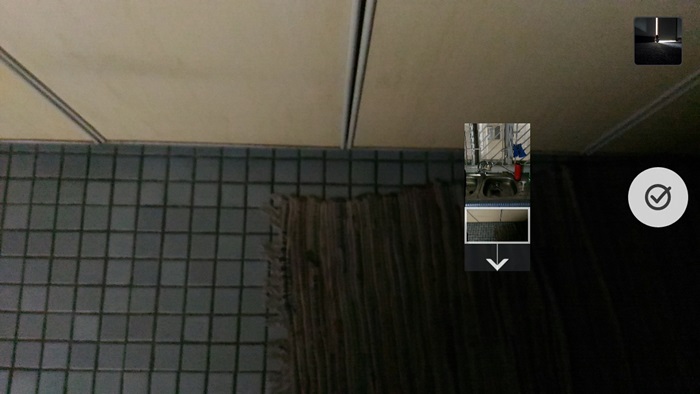 Vertical panorama in the process
Performance - Super battery!
Ah, now this is the main highlight. The 5000 mAh battery is a monster I tell you, when my colleague handed me the ZenFone Max, he said he haven't charged it for five days, so combined with my one week usage, that makes it almost two weeks. Even when I was gaming for an hour playing Asphalt 8, it only dropped 9%. Normally if you do this with other smartphones, it would have dropped drastically. This is a clear sign of the power-sipping Qualcomm Snapdragon 410 processor, making it a good combination with the large battery.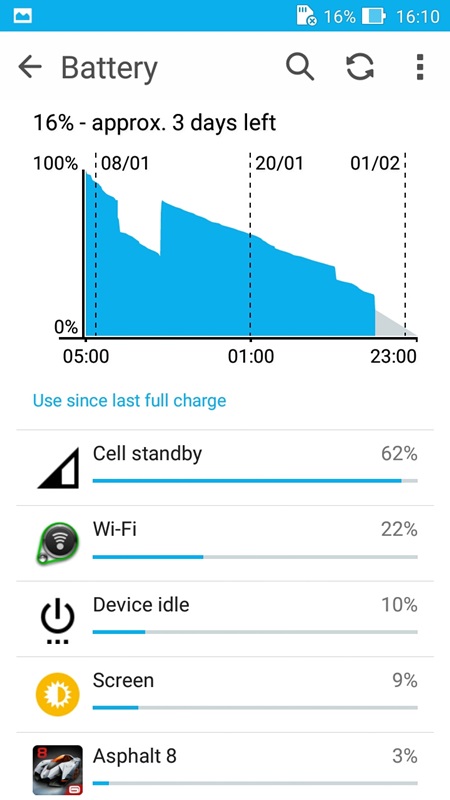 That's how long it hasn't been charged
However, because the battery mileage is huge, it takes longer than usual to charge your phone. From my experience, charging it from 0% took me between 4-5 hours. That's a really long time for a full charge, so if you don't like to wait then maybe you can charge it from time to time even when it reaches half...(but then again, why should you? It has 5000 mAh lol).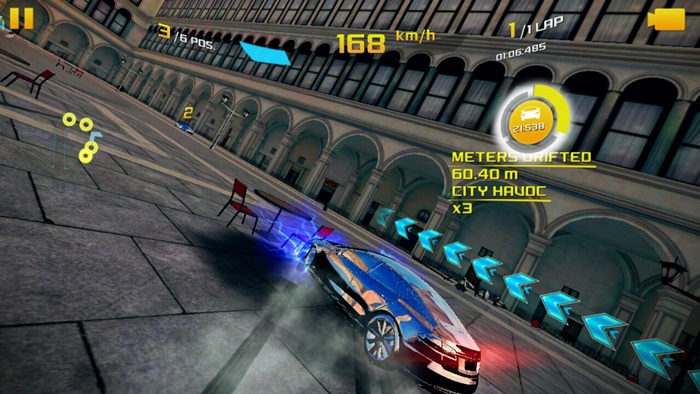 Gaming works fine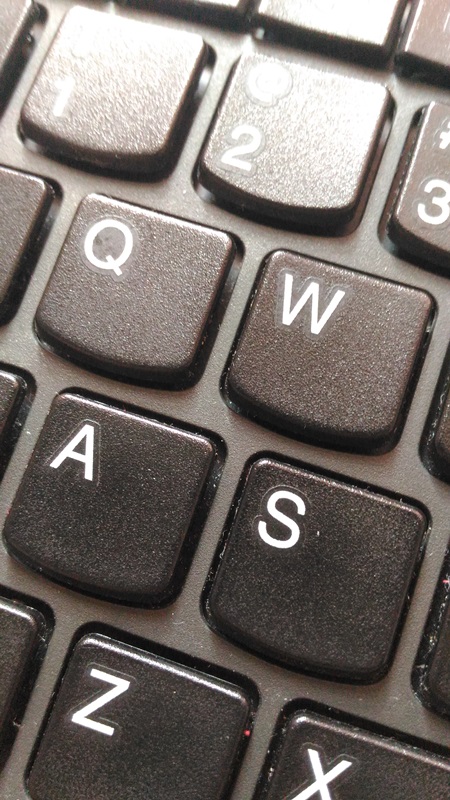 Close up shots really clear, look at those dust!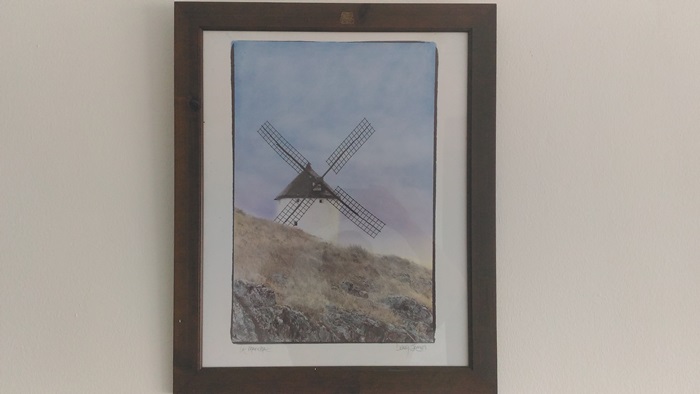 Normal range shot
Selfie details are clear and crisp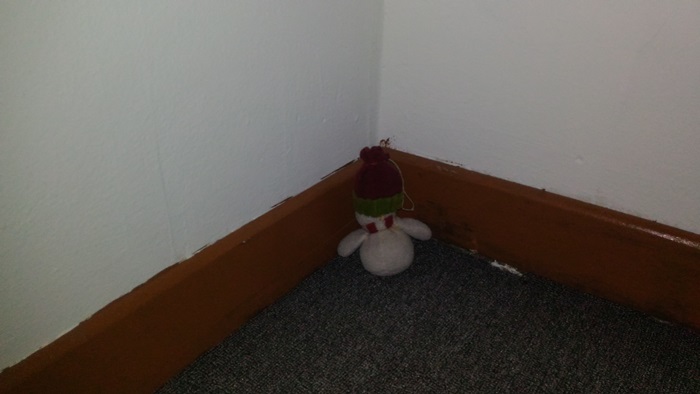 Low light condition is pretty good even with a small amount of light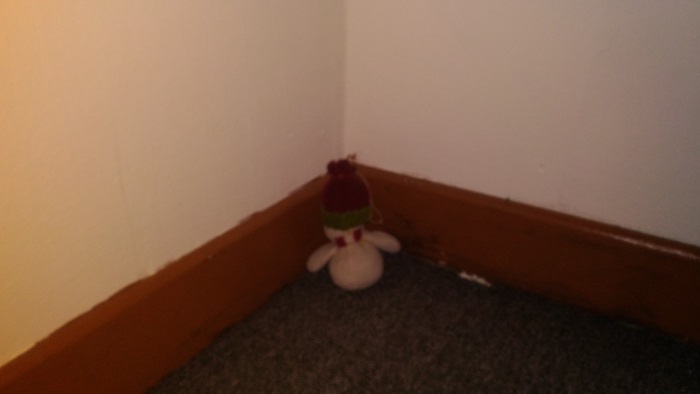 Flash mode
Conclusion - Pretty good price for a great battery, camera and design
As mention earlier, since the ZenFone Max is not a complete package I can't really say much. But based on my first impression, I really like how they did with the back cover that gives our hands comfort and a good grip. Battery is another winning point as you don't have to charge regularly but you do have to wait a long time for a full recharge from the bottom. Camera quality is great too, but other than that, everything else works just fine I guess. Oh, the price is quite reasonable too.
In my opinion, since this is not the final product. Maybe they could actually improve the tech specs or else it's not so different from the ZenFone 2 laser (ZE550KL) besides the big battery. I think they could actually take advantage of the big battery pack backing up better specifications, it could be a good trade but we will see. And speaking of big battery, the ZenFone Max is not the only smartphone with such capacity. We've already done a three way big battery battle between the Lenovo Vibe P1, Oukitel K10000 and the ZenFone Max itself, so if you're interested to see how it went visit to find out.
Also, you can also check out our hands-on videos below. Thanks for reading and stay tuned for more news and reviews at Technave.com!
First impressions hands-on video: gaming + charging other devices
First Impressions hands-on video + pictures + tech specs
*TechNave.com would like to thank ASUS Malaysia for providing us with the ASUS ZenFone Max smartphone for this review. It allowed us to do a more in-depth review and highlight more features.