ASUS ZenFone Selfie review - Everything you need in a Selfie Cameraphone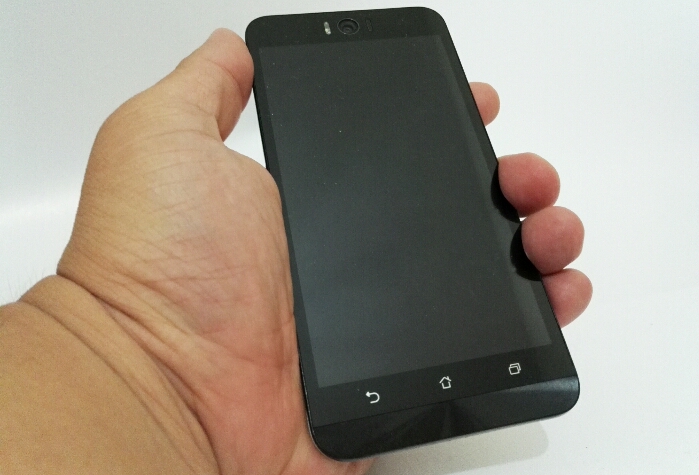 The term cameraphone still means that the main feature a phone or smartphone has is its camera with camera centric functions all focused on providing the best camera experience possible. Featuring a 13MP PixelMaster camera and dual-tone LED flash on both the front and back along with laser autofocus for the rear camera, the ASUS ZenFone Selfie seems to fit the bill not only as a cameraphone but also one focused on the art of taking selfies. Does it deliver? We find out in our review of the ASUS ZenFone Selfie.
Design, Tech Specs and Features - Good mix of midrange and higher-end
At first glance, the ASUS ZenFone Selfie looks much like the rest of the ASUS ZenFone 2 smartphone range. This includes the metallic concentric circle design on the front bottom panel, rear volume controls and plastic back. However, the discerning feature for the ZenFone Selfie is the large 13MP front camera with dual LED flash which looks identical to the rear camera, except that the rear camera has an IR or laser autofocus sensor. The front camera does not have the same laser autofocus sensor, as this is where the front speaker is located.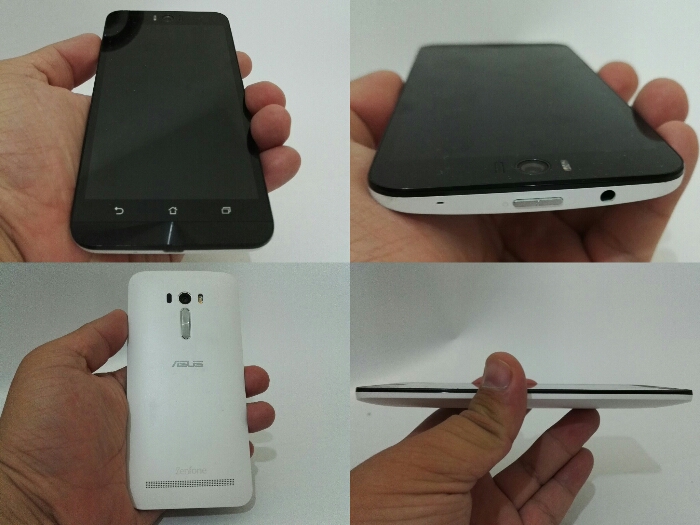 The ASUS ZenFone Selfie is just a bit taller but has the same good looks of the ASUS ZenFone 2 series
The matte back is quite comfortable to grip, but it does tend to stain a bit easier than the brushed metal backplate of the ZenFone 2 ZE551ML. The 5.5-inch display is both clear and responsive and so far as it has been inside my rather cluttered pocket, is also quite scratch proof. As usual, the row of capacitive keys below the display are useful and don't take up any screen space but the addition of the larger space for the front camera seems to have made the ZenFone Selfie taller than the ZenFone 2 ZE551ML and ZenFone 2 Laser ZE550KL.
Check out the tech specs and features for the ASUS ZenFone Selfie below:
64-bit 1.2GHz quad-core Qualcomm Snapdragon 615 processor
2GB LPDDR3 RAM
32GB storage + up to 128GB microSD
5.5-inch display (IPS, 1280 x 720 pixel resolution, Corning Gorilla Glass 4, oleophobic anti-fingerprint coating)
13MP rear camera (PixelMaster, Laser Autofocus, Dual Tone LED Flash, F2.0 aperture) + 13MP front camera (PixelMaster, Autofocus, Dual Tone LED Flash, wide-view, F2.2 aperture)
supports GPS, WLAN 802.11 a/b/g/n, Bluetooth V4.0, Dual SIM card (SIM1 support 2G/3G/4G LTE, SIM2 support 2G/3G/4G LTE), Dual SIM Dual Standby
77.2 x 156.5 x 3.9 ~ 10.8 mm | 170g
Android 5.0 Lollipop
3000 mAh battery
Available in aqua blue, pink and white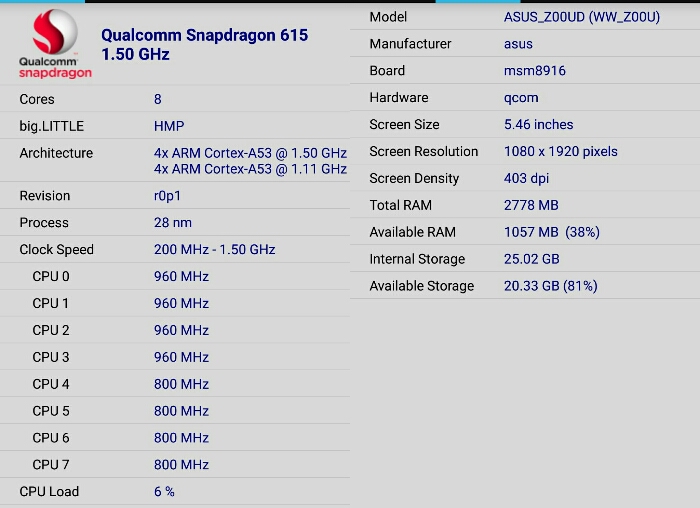 The ASUS ZenFone Selfie sports a Qualcomm Snapdragon 615 processor with 2GB RAM
Features-wise, the ZenFone Selfie packs in a more powerful Snapdragon 615 processor and its 13MP front camera with dual tone LED flash. This means that you have the full selection of PixelMaster 2.0 features to pick from including Manual mode, Super Resolution and Low-Light on top of the now standard Beautification, Selfie Panorama and Super HDR. Even Time Rewind is available, perhaps for those jumping selfie shots. Like the ZenFone 2 Laser, the ZenFone Selfie has a removable battery so you can bring around a spare if you want.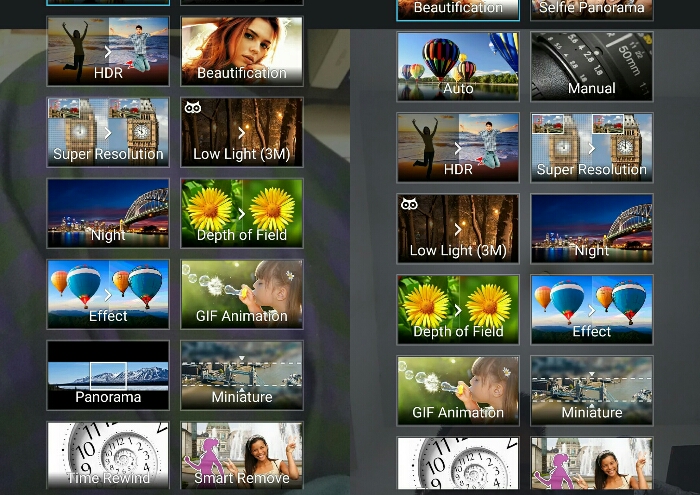 Both the front and back cameras offer the same PixelMaster 2.0 options and features except that the front camera has beautification and selfie panorama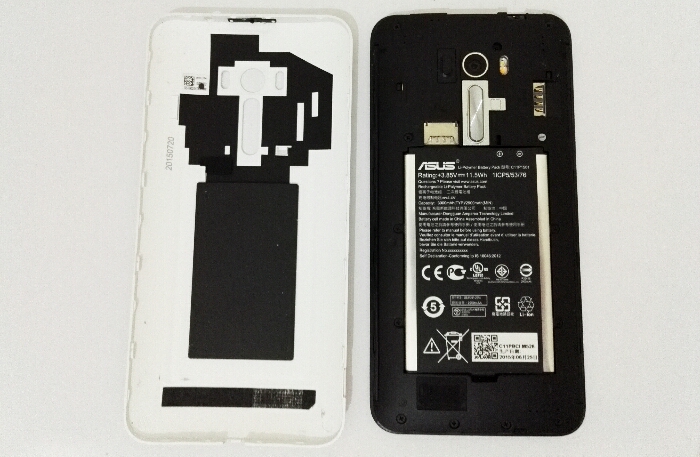 The ASUS ZenFone Selfie is also one of the few ZenFones to have a removable battery, so you can swap it out if necessary
Performance - Very well-balanced
For people who have been following our reviews, they should know by now that I may seem rather unexcited about the Qualcomm Snapdragon 615, but this was mainly because the manufacturers who put their devices together with it delivered such laggy performance. Thankfully (and finally!) this isn't the case for the ASUS ZenFone Selfie. ASUS have done an exceptional job at balancing the Snapdragon 615 with the ZenFone Selfie's capabilities. Granted, AnTuTu scores are midrange at 36326 and 3DMark with 7218 in Ice Storm Unlimited and 5183 in Ice Storm extreme but the actual performance is exceptional. This has resulted in a very high 45.5 fps on full HD 1080p in Epic Citadel and very smooth Asphalt 8:Airborne on high visual quality settings.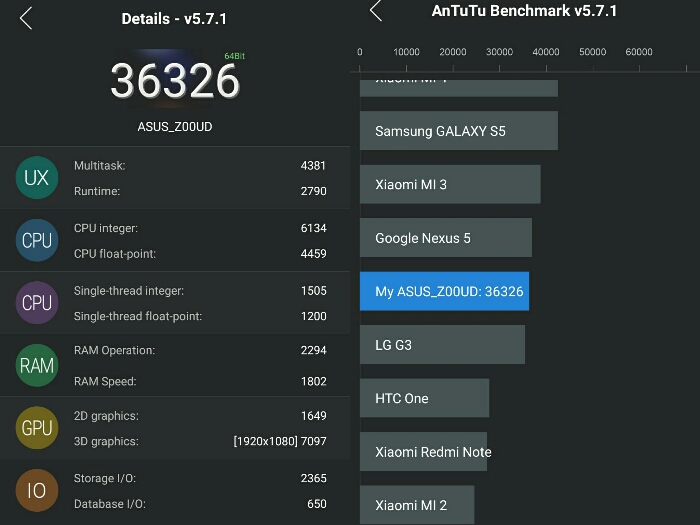 Pretty good midrange scores with 36326 in AnTuTu
Also very good midrange scores in 3DMark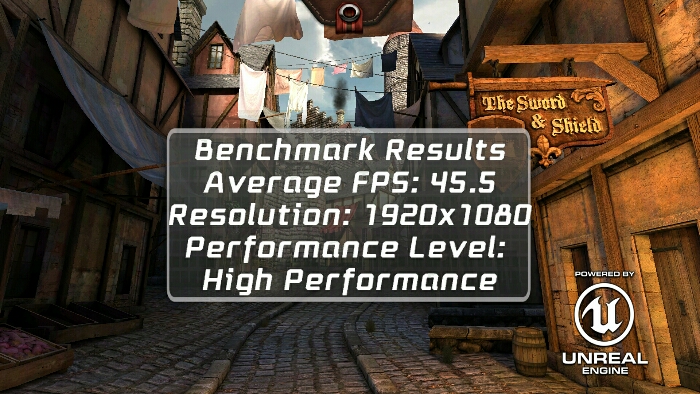 Very good performance on full HD with 45.5 frames per second in Epic Citadel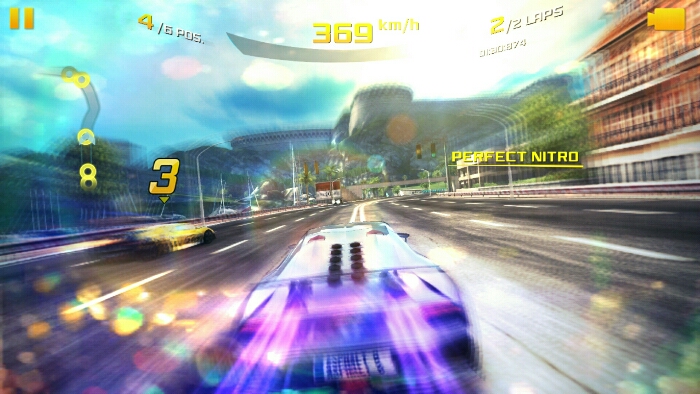 Actual game performance is quite smooth even on Asphalt 8: Airborne with high visual quality settings
Camera performance is just as exceptional as the other laser autofocus ZenFone in this range with very clear shots even with objects in motion. The front camera is also exceptional as well with super fast 0.2 second laser autofocus, resulting in clear shots for burst mode, time rewind and other fast focus modes. We can find nearly no fault with the front camera options or camera performance except that like the ZenFone 2 Laser, modes that need a bit more processing like HDR and Super Resolution take some time compared to the super fast ZenFone 2 ZE551ML.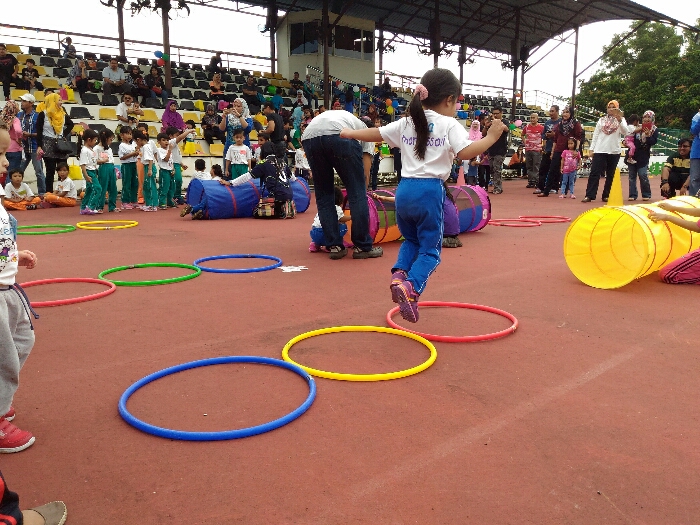 13MP, Auto, Burst Mode ~ Clear shots in fast motion thanks to the laser autofocus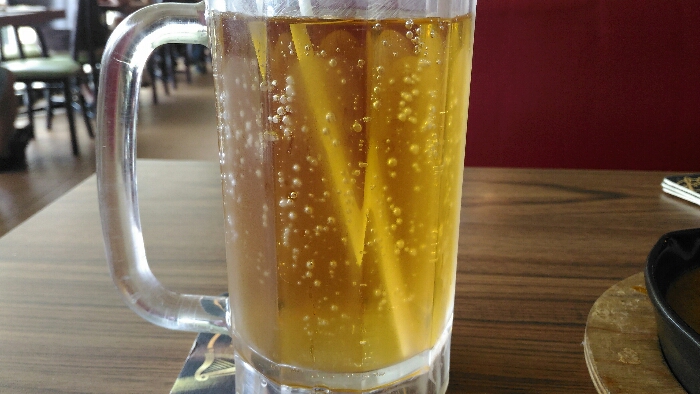 13MP, Auto ~ Did you catch the lightning?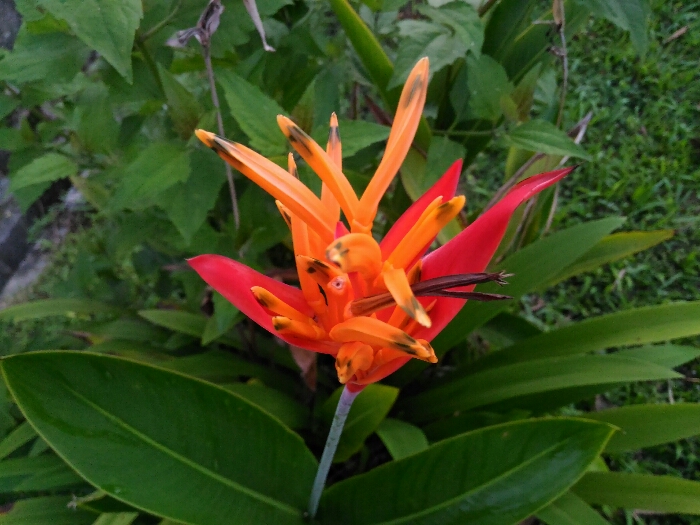 13MP, Auto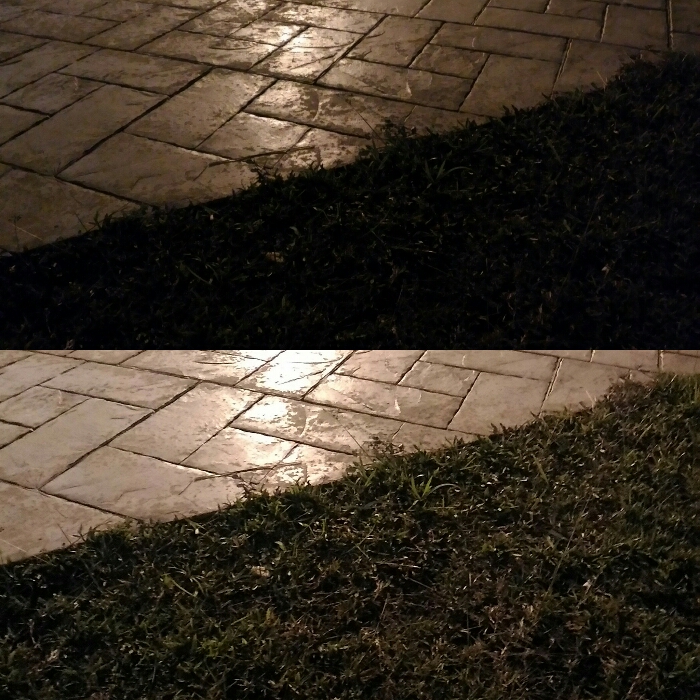 Low-light mode (below) compared with Auto mode (above)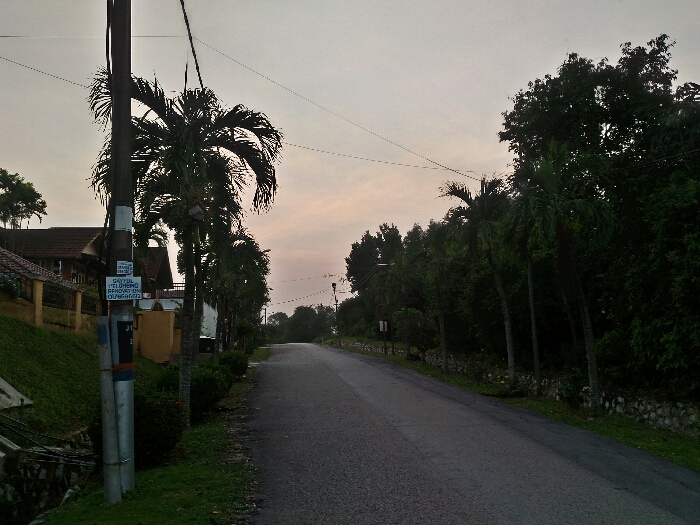 13MP, Auto ~ still delivering good low-light performance
We've covered this already in our comparison of the ZenFone Selfie's front camera compared to the Samsung Galaxy Note 5's front camera but in short, the ZenFone Selfie is definitely one of the better selfie camera smartphones out there. Beautification still can't make me beautiful but it should satisfy most other selfie users out there while the selfie panorama mode still captures one of the widest group selfie shots around. It should be great for all those video loggers or selfie stick users out there as well.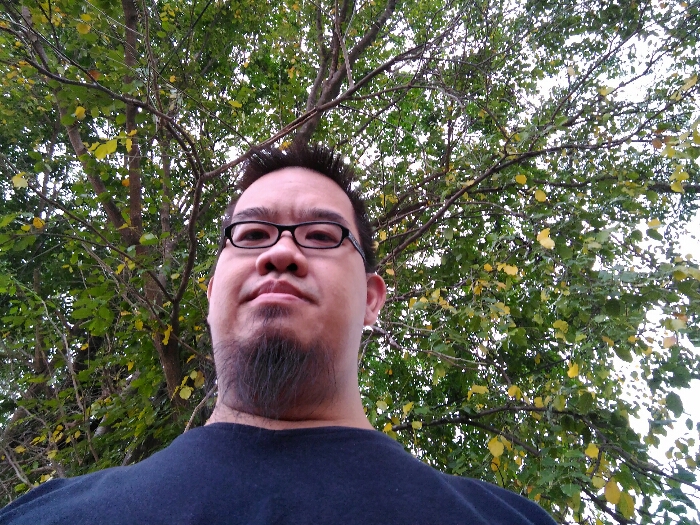 13MP, Auto (front) ~ very good resolution
Audio quality is clear but again, isn't loud enough to be turned into your own personal boombox. The ZenFone Selfie also does become warm with use but not uncomfortably so. Battery life is better than some other ZenFones with 1 day and a bit more on a single charge with heavy usage. While the Corning Gorilla Glass 4 protected screen is tough the side frame is not as tough with rather visible chips and dents, so you may want to get a good bumper case along with the ZenFone Selfie. Call quality and WiFi strength are also very good.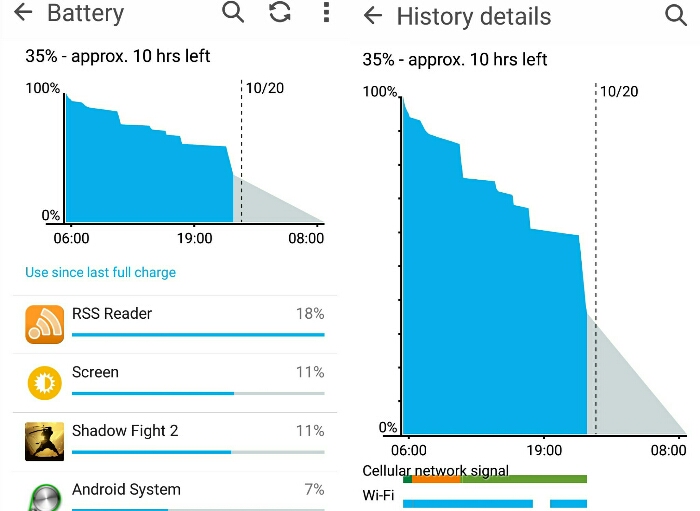 Battery life is more than a day even on heavy usage
Conclusion - A Selfie powerhouse at budget pricing
Overall, the ASUS ZenFone Selfie makes for an excellent smartphone with selfie cameraphone features. At RM1049 (or RM919 at certain other sellers) it is priced very competitively with a mixture of higher-end camera features and midrange hardware. It is also one of the few smartphones out there to properly utilize the Snapdragon 615 processor and it should satisfy all those selfie and cameraphone enthusiasts on a budget while also offering good gaming and app performance. Compared to the higher-end ZenFone 2 ZE551ML it isn't the fastest ZenFone in the bunch but it does offer better than average ZenFone battery life which when combined with the other features like Corning Gorilla Glass 3 and Laser Autofocus should well make up for this. We'd recommend getting a good case with this, but apart from that the ZenFone Selfie offers nearly unbeatable price-to-performance for the selfie taking crowd.
*TechNave.com would like to thank ASUS Malaysia for providing us with the ASUS ZenFone Selfie ZE551KL smartphone for this review. It allowed us to do a more in-depth review and highlight more features.
Asus Zenfone Selfie Specs & Price >