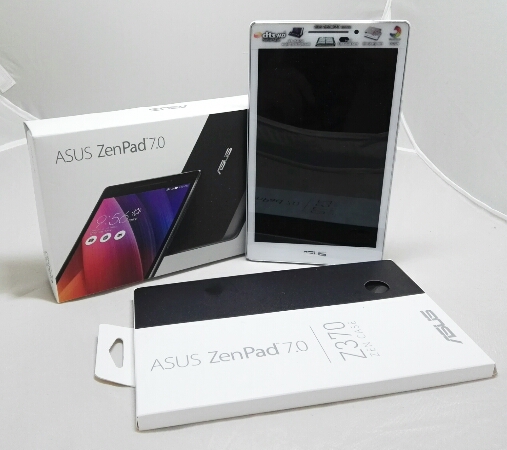 Have you ever wanted a tablet that you can customize according to your needs and wants? Like say if you wanted your tablet to have a bigger battery or better speakers or even a differently coloured backplate? Building upon the base model tablet of the ASUS ZenPad C 7.0, the ASUS ZenPad 7.0 Z370CG is one of the few tablets around that can offer interchangeable backplates with a multitude of differently coloured and multifunctional backplates that you can swap out as you want. How well does it deliver all that? Read on and find out with our full review of the ASUS ZenPad 7.0 Z370CG.
Design, Tech Specs and Features - More bells and whistles and interchangeable accessories
At its heart, the ASUS ZenPad 7.0 Z370CG is basically the same tablet as the entry-level ZenPad C 7.0. Both the 64-bit quad-core Intel Atom x3 processor and Mali 450 GP graphics are here but the ZenPad 7.0 Z370CG adds on 2GB of RAM along with 16GB of storage and an improved 8MP PixelMaster rear camera and 2MP front camera. The stylish clutch case design also remains the same but the interchangeable Zen Case backplates make the ZenPad 7.0 Z370CG a bit thicker at 8.7mm. There are several colours of Zen Case to choose from including black, copper gold, orange, pastel blue and white all with the leather like pattern on the back. The 7-inch display has also been upgraded to a 1280 x 800 pixel resolution for 720p HD but you can check out the full tech specs list below:
64-bit quad-core Intel Atom x3 C3230 processor (SoFIA)
2GB RAM
16GB storage + up to 64GB microSD slot
7-inch display (IPS, 1280 x 800 pixel resolution, VisualMaster TruVivid)
8MP PixelMaster rear camera (autofocus) + 2MP front camera
features dts-HD audio technology, single-SIM 3G HSDPA, GPS
supports WiFi, Bluetooth 4.0, Miracast
189 x 110.9 x 8.7mm | 272g
Android 5.0.2 + ASUS ZenUI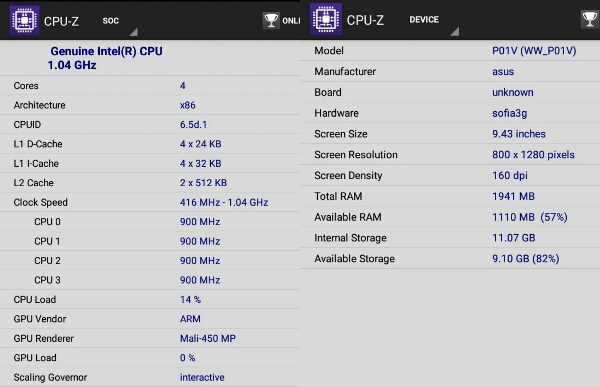 Additional tech specs for the ASUS ZenPad 7.0 Z370CG include 2GB RAM and a higher 7-inch 1280 x 800 pixel resolution display but the processor and graphics remains the same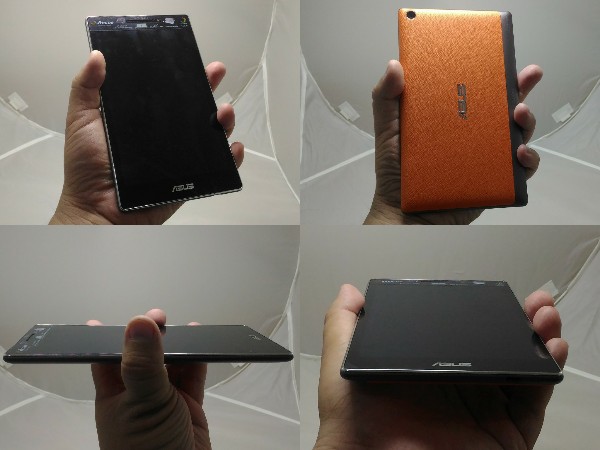 The ASUS ZenPad 7.0 Z370CG is still slim and trim but now you can switch out the backplate
Asides from PixelMaster camera features like Low-light and Time Rewind the greatest advantage of the ZenPad 7.0 Z370CG are its other interchangeable backplate accessories. Featuring a fashionable Clutch case, external battery Power Case and external speaker and subwoofer Audio Cover, all three let the ZenPad 7.0 Z370CG become the world's first semi-modular tablet. All three accessories actually incorporate a built-in Zen Case with a power and control interface for the Power Case and Audio Cover. This allows you to use both accessories with no need to pair the 5.1-channel surround sound, subwoofer and six speakers of the Audio Cover or activate the extra battery in the Power Case. Just plug and play the accessory that you want and it is up and running. The Clutch Case is a leather cover that looks like a an actual clutch case purse while offering protection for the tablet at the same time and it looks premium enough to fit with most fashionistas. Granted, the ZenPad 7.0 Z370CG cuts down the amount of SIM cards to one but it still provides good Wi-Fi and 3G connectivity. Like the ZenPad C 7.0 before it, the ZenUI is fully functional and also comes with bloatware like TripAdvisor and the like but thankfully, you can uninstall them.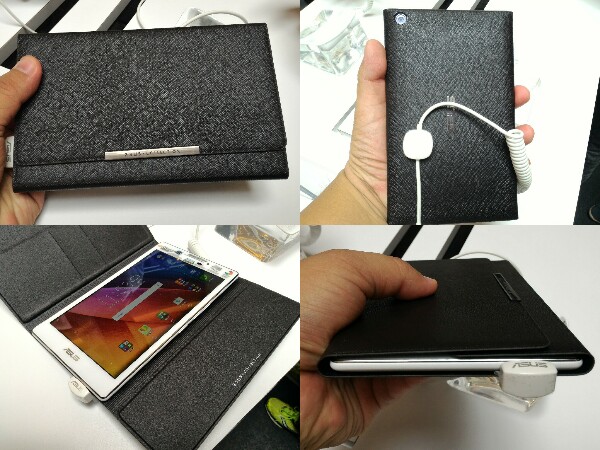 The Clutch Case adds a bit more style and protection with smart cover capabilities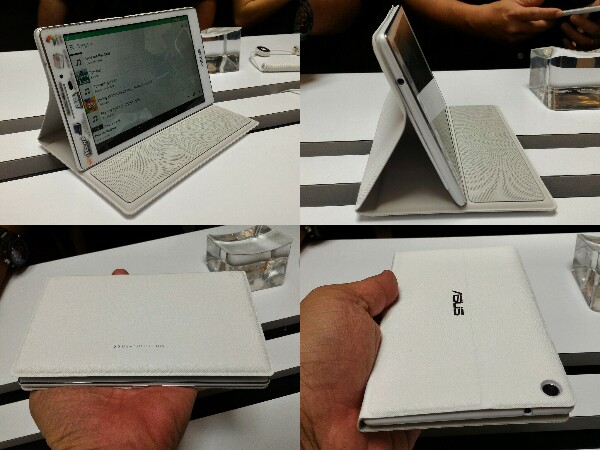 The Audio Cover acts like a smart cover but adds in built-in 5.1 channel surround sound with 6 speakers and one subwoofer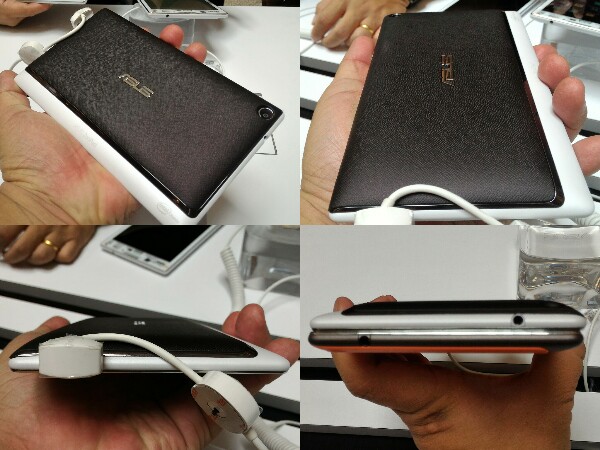 The Power Case looks like a thicker Zen Case and doubles battery life
Performance - Better experience and flexibility for a price
Adding on more resource requiring features onto the same engine do seem to have reduced the overall performance somewhat and the tablet does run warmer, but it is testament to the Intel Atom x3 processor that the performance difference isn't that big with an AnTuTu score of 21890. This is still a respectable score for an entry-level tablet but the higher resolution display does mean a drop in performance for graphics with a score of 3121 in 3DMark Ice Storm Extreme and significant lag in Asphalt 8: Airborne. The better resolution does mean that games like Fallout Shelter and movies look much better but the processor and graphics still manages a very good score of 47.4 fps in Epic Citadel. The screen is also more responsive allowing for better double tap to wake or suspend with the ASUS ZenMotion feature. However, while the 2GB RAM helps, stability is also an issue with slower multi-tasking and occasional shut downs. Battery life has also been halved from the ZenPad C with a bit more than a day's worth of battery on a single charge.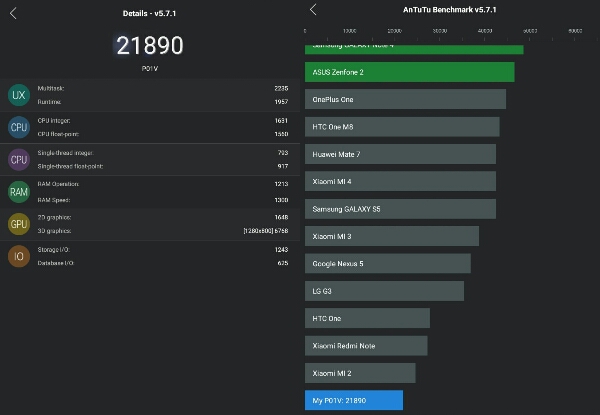 AnTuTu performance is still quite good at 21890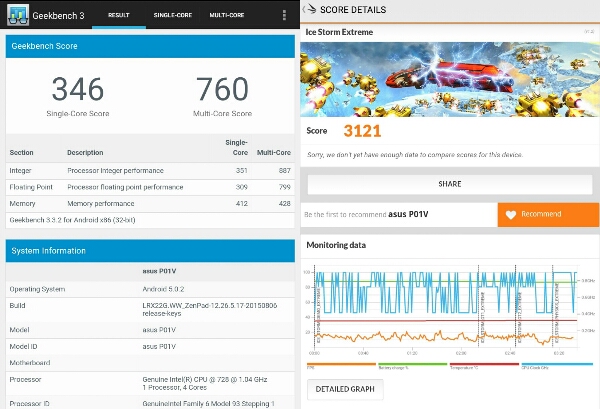 Processor and graphics performance on GeekBench 3 and 3DMark's Ice Storem Extreme benchmarks are a bit low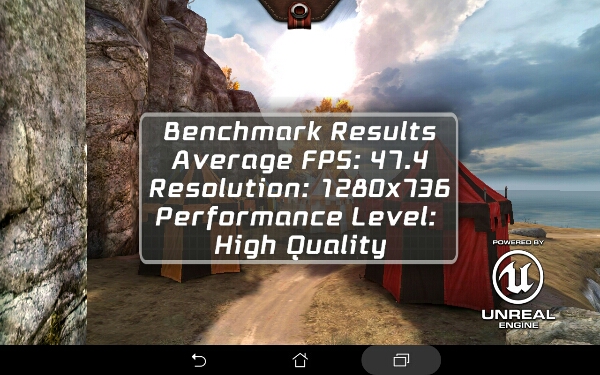 The ASUS ZenPad Z370CG still manages a good score on the Epic Citadel game engine benchmark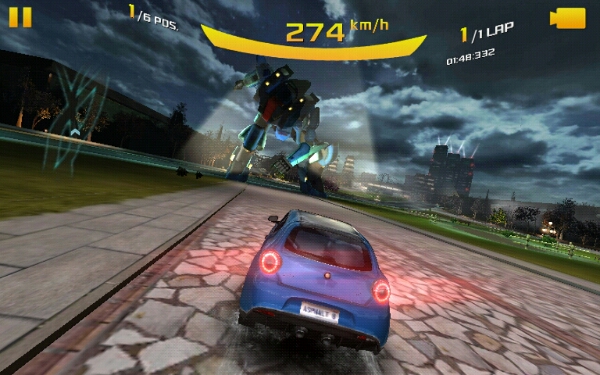 The higher resolution on the ASUS ZenPad 7 Z370CG contributes to some serious lag on Asphalt 8: Airborne even on medium visual quality settings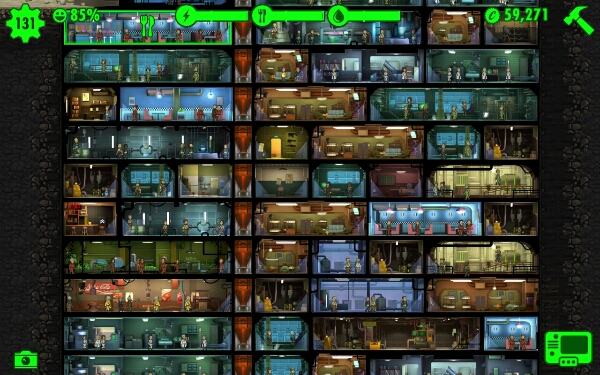 Games or apps that have a lot of details look much better on the higher resolution screen of the ASUS ZenPad 7.0 Z370CG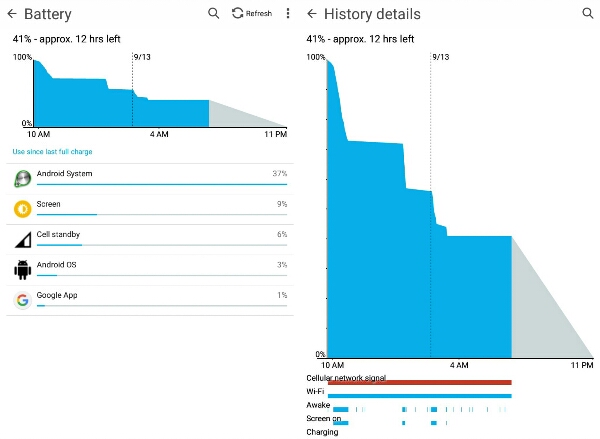 By itself, the ASUS ZenPad 7.0 Z370CG has a battery life of about 1 day and a bit more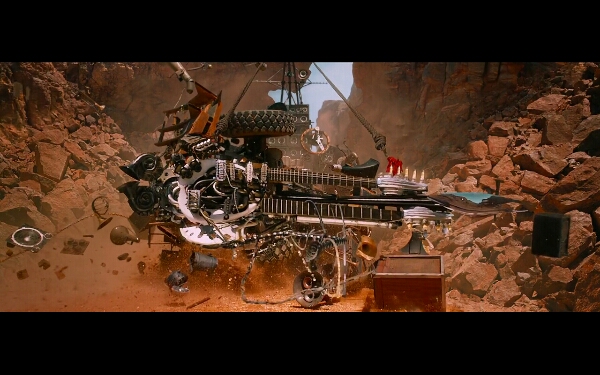 You can watch full HD 1080p movies smoothly on the ASUS ZenPad 7.0 Z370CG
Thankfully, the 8MP rear camera performance is leaps and bounds better than the 5MP rear camera on the ZenPad C with faster autofocus, clearer details and better colour reproduction. The jump to 8MP also allows you to use PixelMaster features like Low-light, which definitely helps as there is no LED flash on the rear. Audio quality is just as tinny as before with the single speaker on the front but the 5.1-channel surround sound on the Audio cover truly makes up for it as it instantly changes the ZenPad 7.0 into a powerful boombox and multimedia powerhouse. The Power Case on the other hand doubles the lowered battery life for about 2-3 days of use on a single charge. Both cases do make the tablet heavier than the light 272g it weighs in at normally. Connectivity is very good but call quality suffers due to the single speaker with some static at times. The dts-HD premium sound isn't that audible on the normal speaker but simply awesome on the Audio Cover, so if you want better sound with your tablet, you know which accessory to get.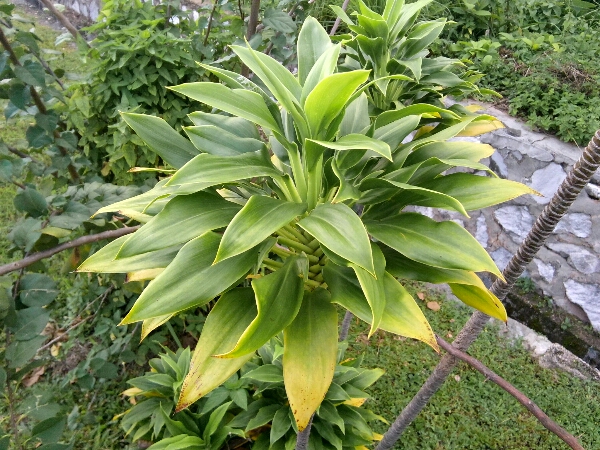 8MP, Auto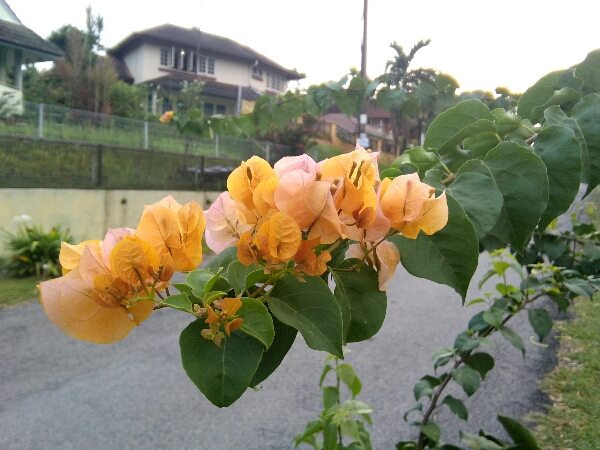 8MP, Auto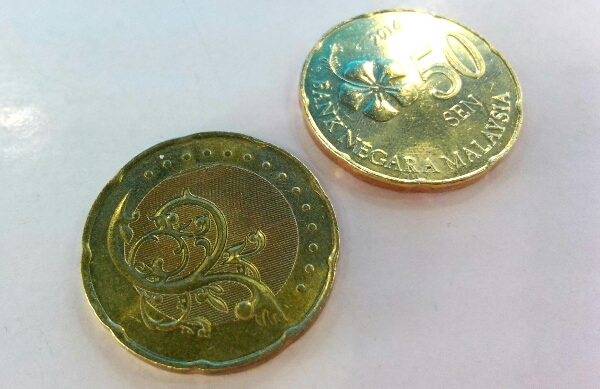 8MP, Auto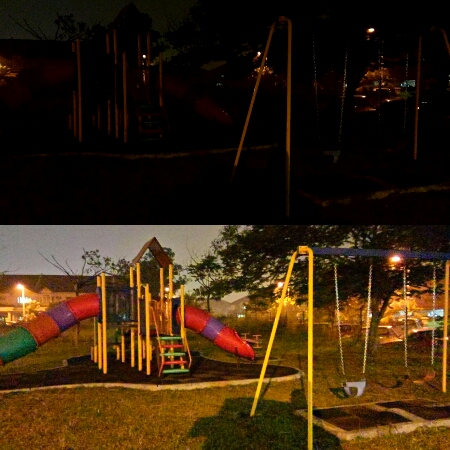 8MP, Auto (top) and 3MP, Low-light (bottom)
Conclusion - Customizable semi-modular consumer tablet on a budget
Overall, we feel that the ASUS ZenPad 7.0 Z370CG is a step in the right direction with its various interchangeable backplates. While the base tablet isn't as powerful as we would have liked, it does provide a richer experience and featureset than the ZenPad C tablet. The extra multifunctional backplate accessories like the Audio Cover and Power Case certainly add a lot more in terms of functionality and flexibility especially if you don't mind a heavier 7-inch tablet. Priced at around RM749 the tablet offers plenty of value for those who like to mix and match their tablets according to style and need, making it a semi-modular tablet you can change according to how you want. While it may not deliver in the performance aspect, it does deliver in terms of design and functionality, especially if you factor in the various backplates and cases. While you can still use it as a smartphone it seems better suited as a tablet with it's various features and functions. So far, there are no other tablets in the market that offer the same amount of customization except for ASUS's other higher-end ZenPad tablets, so if you're looking for something with a bit more power you should look to those tablets.
Check out the unboxing video for the ASUS ZenPad 7.0 Z370CG and Zen Cases
Check out the hands-on video for the ASUS ZenPad 7.0 Z370CG and Zen Cases