ASUS ZenPad C 7.0 review - Improved entry-level ZenPad tablet phone for the masses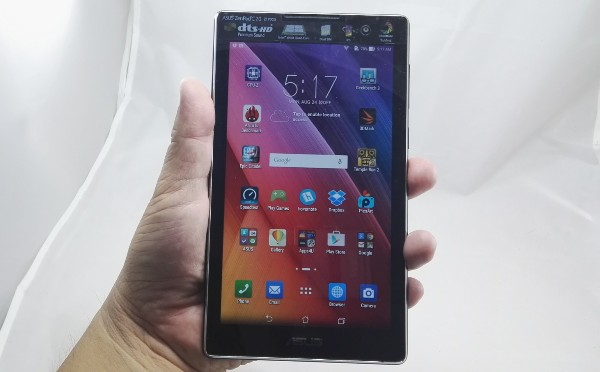 Tablet phones or tablets with call capabilities have come a long way from the first days when people put 7-inch display devices to their ears. Apart from newer technologies, they have become thinner, slimmer and more compact, especially for the higher-end market. ASUS was one of the first to make such tablets for the entry-level market with their ASUS Fonepad tablets and now, they are replacing these well received devices with the new ASUS ZenPad range. Featuring the latest 64-bit Intel Atom x3 processors, dts-HD audio technologies and a more fashion conscious look and feel, the ASUS ZenPad C 7.0 (Z170C) is the most entry-level device on the ZenPad tablet range. In this day and age when it isn't uncommon to see someone using a tablet phone to make a call does the ASUS ZenPad C really offer improvements over the earlier ASUS Fonepad 7? We find out in our full review of the ASUS ZenPad C 7.0 below.
Design, Tech Specs and Features - Slimmer clutch case
Going for a slimmer design with rounded sides and corners, the ASUS ZenPad C 7.0 has a leather patterned plastic backplate making it look like a fashion clutch case. The grip is surprisingly comfortable with a shiny chrome trim framing the bezels. While the backplate is not interchangeable like the ZenPad 7.0 it does offer dual SIM slots and a microSD slot covered up on one of the sides. Like the most previous Fonepad 7 the microUSB slot is open on the bottom while a 3.5MMS jack is placed on the top.The 2MP rear camera does not protrude but along with the 0.3MP front camera it doesn't have the best in terms of imaging hardware. A single front speaker adorns the top but also comes with dts-HD audio technology. Check out the full ASUS ZenPad C 7.0 tech specs list below:
64-bit quad-core Intel Atom x3 C3200 processor (SoFIA)
1GB RAM
16GB storage + up to 64GB microSD slot
7-inch display (IPS, 1024 x 600 pixel resolution, VisualMaster TruVivid)
2MP rear camera (autofocus) + 0.3MP front camera
features dts-HD audio technology, dual-SIM 3G HSDPA, GPS
supports WiFi, Bluetooth 4.0, Miracast
189 x 108 x 8.4mm | 265g
Android 5.0.2 + ASUS ZenUI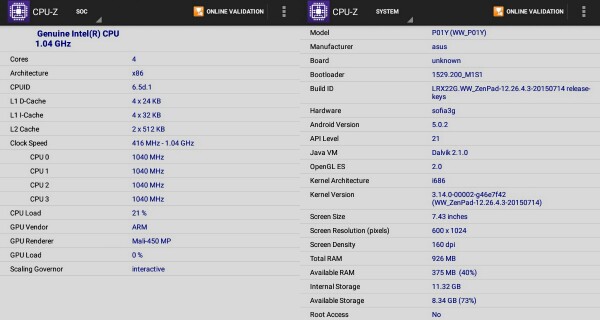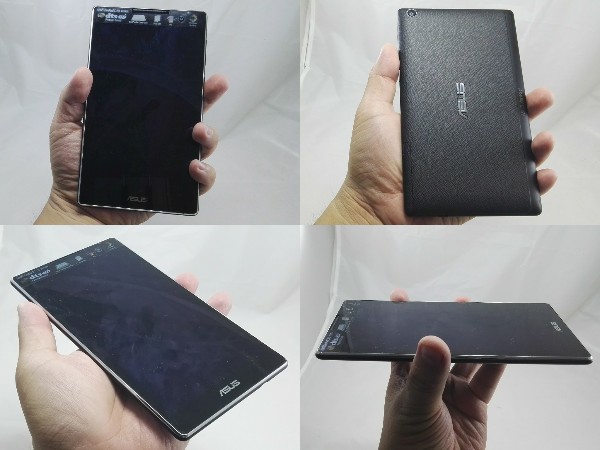 The ASUS ZenPad C 7.0 is 8.4mm thin but looks like a fashionable clutch case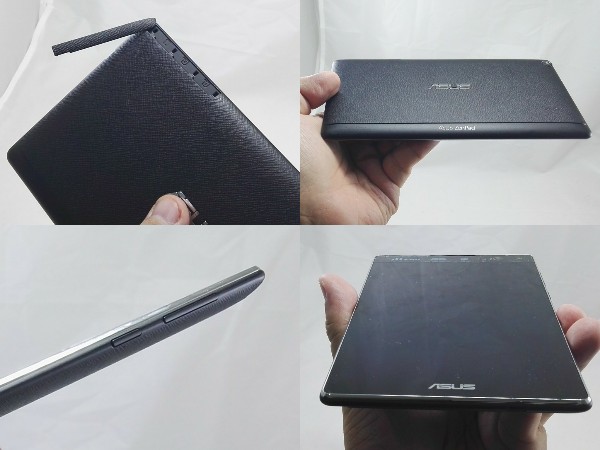 The backplate is not interchangeable but has a leather pattern back
Stand out tech specs and features remain the dts-HD audio and dual SIM 3G but the more surprising value features include the 1GB RAM and 16GB storage which you don't often see in an entry-level device like the ZenPad C 7.0. The Intel Atom x3 processor has a built-in 3G modem and has been designed to be energy efficient. While there are a number of extra apps (bloatware) tacked on, thankfully you can remove it or most of the more obvious ones like Cleanmaster or Zinio. While it doesn't pack in a PixelMaster camera you still get features like beautification, selfie panorama and HDR shot for the front camera along with slow motion and time lapse. Thankfully, the ZenUI also has the ZenMotion feature, so you can double tap to wake or suspend the ZenPad C 7.0 and draw gestures from the suspend screen to get an instant shortcut to an app.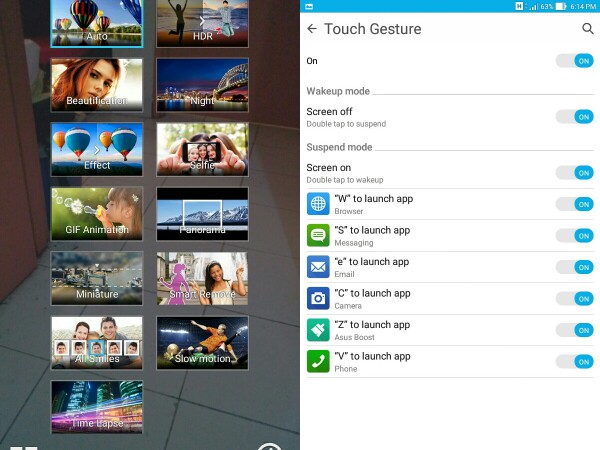 While it is the most entry-level you still get the latest features with the ASUS ZenPad C 7.0
Performance - Marked improvements
Previously, we managed to do a review of the ASUS Fonepad 7 2014 and based on the benchmarks we did back then with the ones we did for the ZenPad C 7.0 the newer tablet shows marked improvements. In AnTuTu, the ZenPad C 7.0 returned a score of 22396 even with the ASUS Power Saver feature turned on (the Fonepad 7 2014 only got about 17719 with the Power Saver). Graphics performance is above average with a 3DMark score of 3496 in Ice Storm Extreme and Epic Citadel frame rate of 41.6 frames per second. Surprisingly enough, the ZenPad C can run Asphalt 8: Airborne with minor lag and on medium visual quality settings. We also noticed smoother lag-free performance with 3D games like Despicable Me Minion Rush and Temple Run 2 than before but perhaps this is due in part to the lower resolution screen that the ZenPad C has.
AnTuTu performance is above average for an entry-level device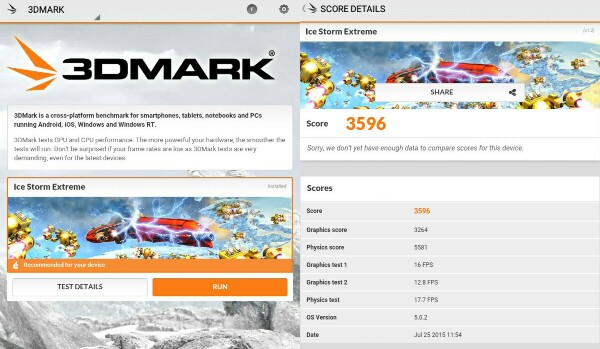 3DMark performance is a bit on the low-side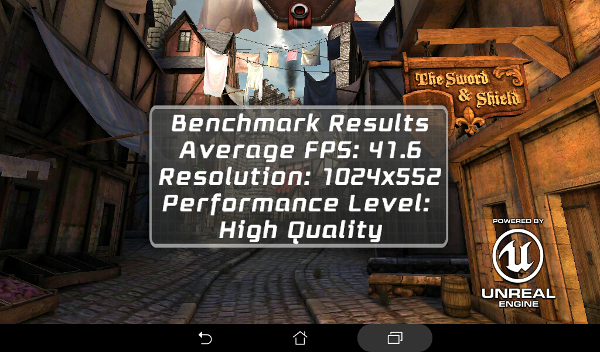 But, in-game performance is surprisingly high as shown by Epic Citadel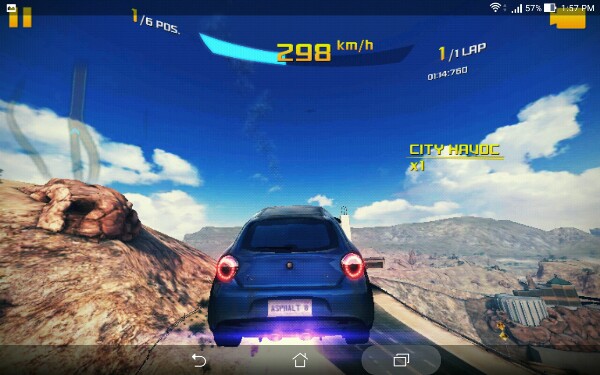 You can actually play Asphalt 8: Airborne on the ASUS ZenPad C 7.0, something the previous Fonepad 7 could not handle
Audio from the single front speaker is surprisingly good and loud but is a bit tinny. While it won't replace your boombox, it does play clear enough music or songs in a moving vehicle. Connectivity is very good as usual, with the 3G connectivity able to provide smooth YouTube video streaming provided you are within coverage. Battery life is very good, with about 2 to 3 days of normal to medium usage (gaming, YouTube, music streaming, video playback, Internet browsing, etc) but the really heavy marathon binge gamers can expect about four to five hours on a single charge. The tablet does not become overly hot, unless you use GPS. Call quality is also good.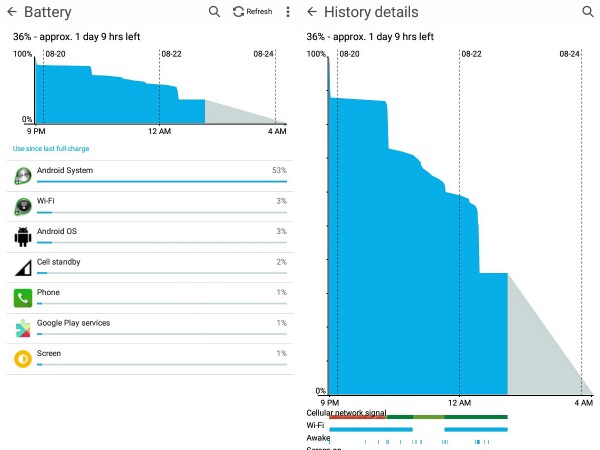 Battery life is excellent for the ASUS ZenPad C 7.0
Camera performance is obviously the low point of the ASUS ZenPad C 7.0 as the 2MP rear camera does not provide much in terms of resolution or clarity but if you're willing to wait for the rather slow autofocus you can get some pretty good to average point-and-shoot shots. The front camera returns an even more blurry selfie but it does well enough for Skype or the odd selfie panorama. Since there is no PixelMaster low-light feature, low-light shots are also not very clear. The 7-inch display offers vivid colours and for clear text but if you have to do any zooming, expect some blur due to the 1024 x 600 pixel resolution but the VisualMaster set of apps does work to make the display more colour friendly to a certain extent. The screen is fingerprint resistant so we would recommend a screen protector and bumper case to go with the tablet. As a multi-tasker, you can expect the tablet to run up to 5 apps smoothly with little to no lag. As usual, the Intel processor brings very stable overall performance as well with most of this review typed, photo edited and created on the ZenPad C tablet itself.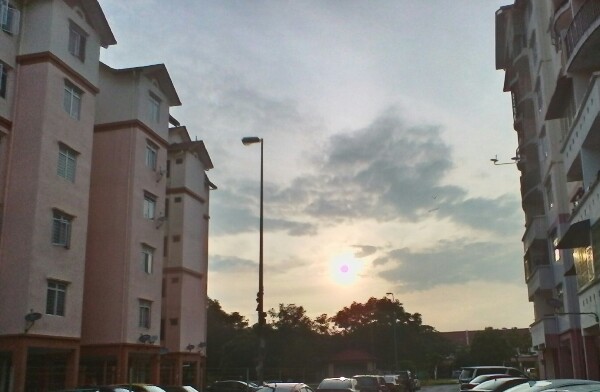 HDR, 2MP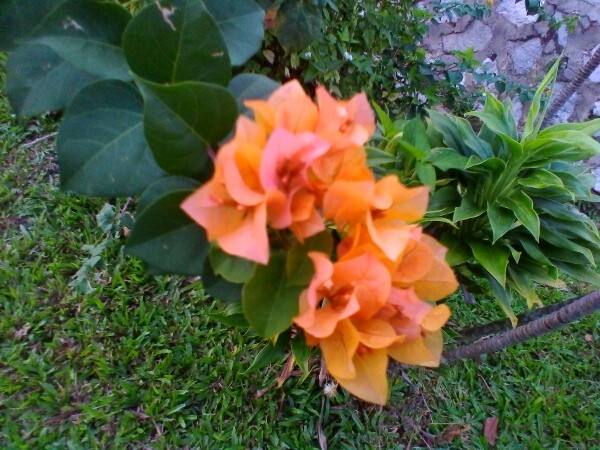 Auto, 2MP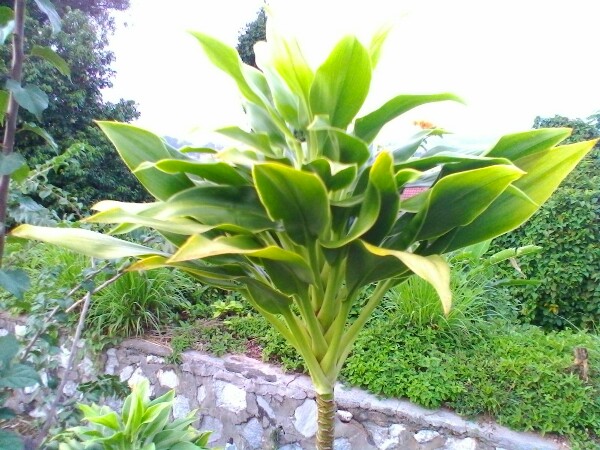 Auto, 2MP
Conclusion - Surprisingly better entry-level tablet phone for the masses
Overall, the ASUS ZenPad C 7.0 is an above average tablet phone for the masses and makes for a respectable starting device in the ZenPad range. The large 16GB storage and 1GB RAM are probably the most value-added features for a device priced from RM499 but other features like dual SIM 3G and dts-HD audio are also useful. The refreshed Intel hardware offers a bit more in terms of performance that matters, especially for those who like to game but do bear in mind that this is still an entry-level device. Those who are still using the old 2014 ASUS Fonepad 7 tablet phones will definitely find the ASUS ZenPad C 7.0 a better upgrade in nearly all aspects but may be a bit disappointed with the rather lower-end camera performance. Still, the improvements to features and performance are quite significant and should satisfy most tablet phone users on a budget.
Check out the unboxing video for the ASUS ZenPad C 7.0
Check out our hands-on video of the ASUS ZenPad C 7.0
*TechNave.com would like to thank ASUS Malaysia for providing us with the ASUS ZenPad C 7.0 for this review. It allowed us to do a more in-depth review and highlight more features.
Asus ZenPad C 7.0 Specs & Price >