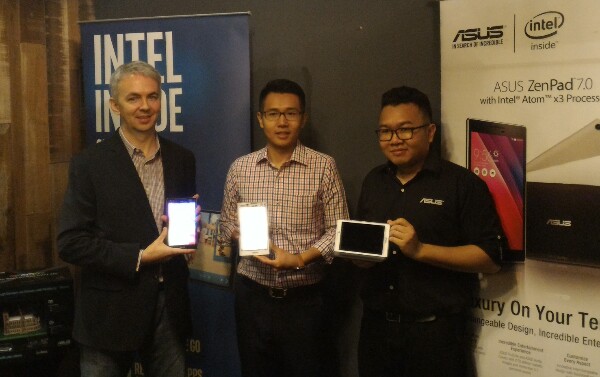 Intel and ASUS Malaysia were on hand to show off the ASUS ZenPad for a detailed sneak preview
Recently, ASUS and Intel Malaysia held a sneak peek preview of the upcoming ASUS ZenPad tablets, which TechNave.com was privileged to attend. While the ASUS ZenPad C was also available the star of the show was undoubtedly the ASUS ZenPad 7.0 (Z370CG). Featuring tech specs that include the 64-bit quad-core Intel Atom x3 C3230 processor, 2GB RAM, 16GB storage, a 7-inch display with 1280 x 800 pixel resolution and 8MP PixelMaster rear camera with autofocus, the main feature for the tablet is that it is the first one that you can customize. While it comes with a luxury-themed leather-textured plastic backplate called a Zen Case, this can be replaced with several other Zen Cases which include black, silver, orange and pastel blue (as added value, the ZenPad 7.0 will come with an extra free Zen Case). While we still don't have any pricing details yet, it has been revealed that the ZenPad 7.0 will be getting a lot of other accessories. This includes a fashionable leather clutch case called the Zen Clutch, the Power Case which adds on an extra 2000 mAh battery for a total 16 hours worth of battery life and the Audio Cover which features 5.1 channel surround sound, 6 built-in speakers and 1 sub woofer which combined with the dts-HD sound technology in the tablet makes for an instant boombox tablet.
The ZenPad tablets will have the Audio Cover for your instant boombox needs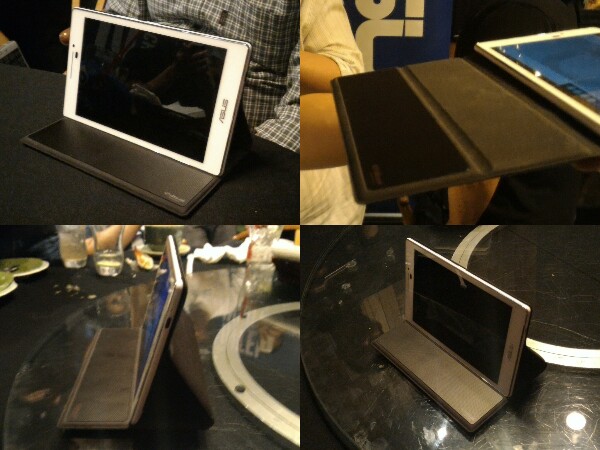 Our hands-on of the Audio cover reveals a very thin case, despite packing in six speakers and a subwoofer
The Audio Cover was actually on hand during the sneak preview and even in the noisy restaurant, the sound from the ZenPad 7.0 and Audio Cover drowned out everything else. ASUS Malaysia says that we're going to get all of these accessories, but haven't released when exactly this may happen. However, save your dates for 26 August 2015 at Mid Valley Centre court as they'll be doing a big reveal for the ASUS ZenPad tablets. Other big reveals set for that date include the ASUS ZenFone Selfie which has 13MP laser auto focus cameras with dual LED flash on both the front and back. Again, no pricing details, but we'll do some unboxings and hands-on for many interesting ASUS products in the next few days, so stay tuned for that. In other related news, ASUS Malaysia have confirmed that the ASUS ZenPad tablets will phase out the current ASUS Fonepad and MeMO Pad tablets but owners of these tablets should still expect updates and support for their devices.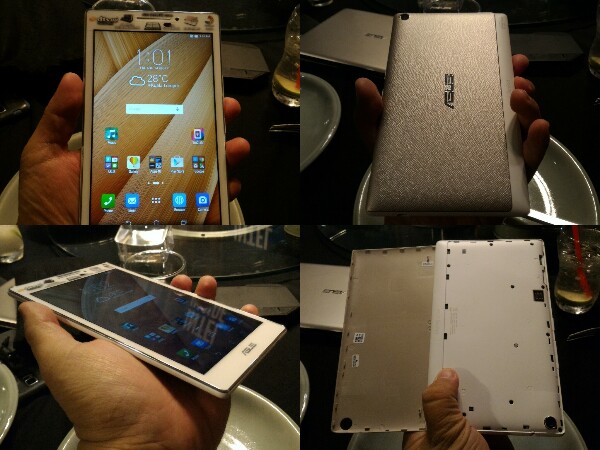 The ASUS ZenPad 7.0 is the first tablet with a replaceable back that you can customize.
The Zen Cases have a leather-like texture and can be replaced with ease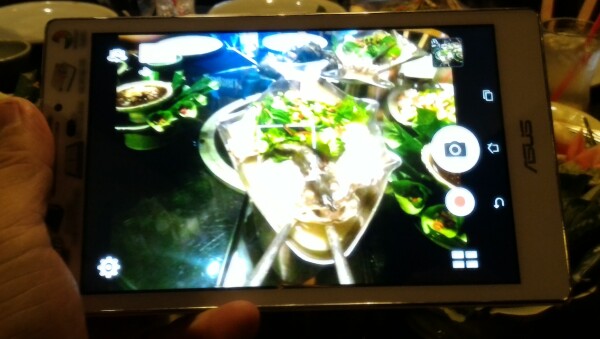 The 8MP PixelMaster rear camera puts all the power of a ZenFone into the ASUS ZenPad tablet