ASUS just integrated a fan beneath the ROG Swift gaming monitor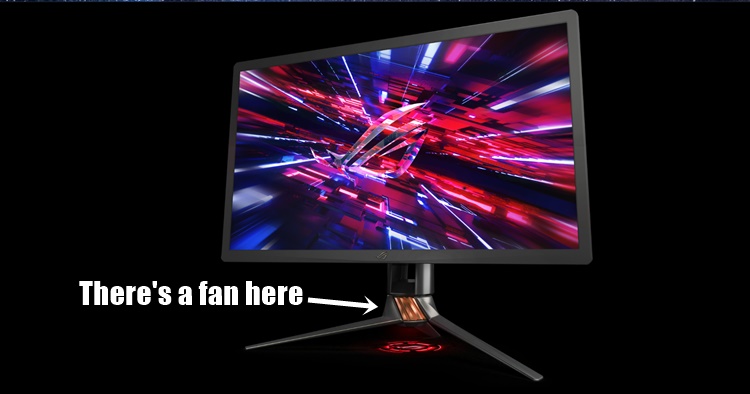 In continuing the Computex 2019 crusade, ASUS Republic of Gamers (ROG) also announce some new toys for the hardcore gamers. First up, there's a new world's first gaming display - the ROG Swift PG27UQX with G-SYNC Ultimate, using mini-LED technology delivering 4K HDR visuals, as well as ROG's latest Crosshair VIII motherboard featuring AMD's 3rd Gen Ryzen CPUs.
According to ROG, the mini LEDs on the 27-inch (3840 x 2160 IPS) Swift gaming monitor has a mere 200-300 micrometers in size so therefore, they can be packed in more densely with a total of 2304 of them. Not only that allows the gamers to enjoy the 4K HDR visuals, but those mini LEDs can also reduce the distracting halo effect up to 33%, as well as power consumption and heat output. Oh, of course it can also go up to 144Hz refresh rate and accompanied by Aura RGB illumination with Aura Sync support.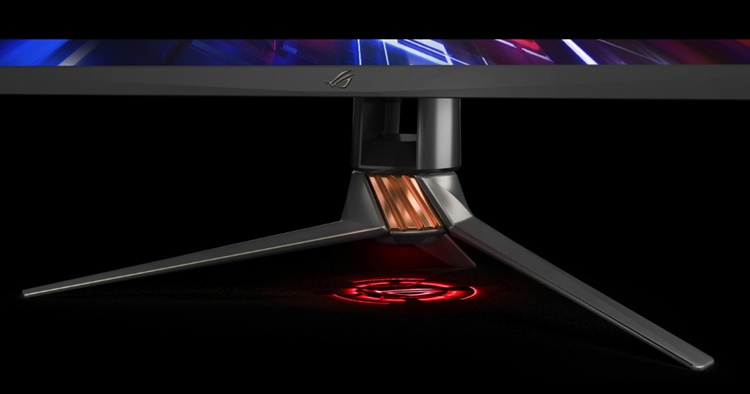 Swift PG27UQX also introduces new smart fan controls, which can be adjusted directly from the display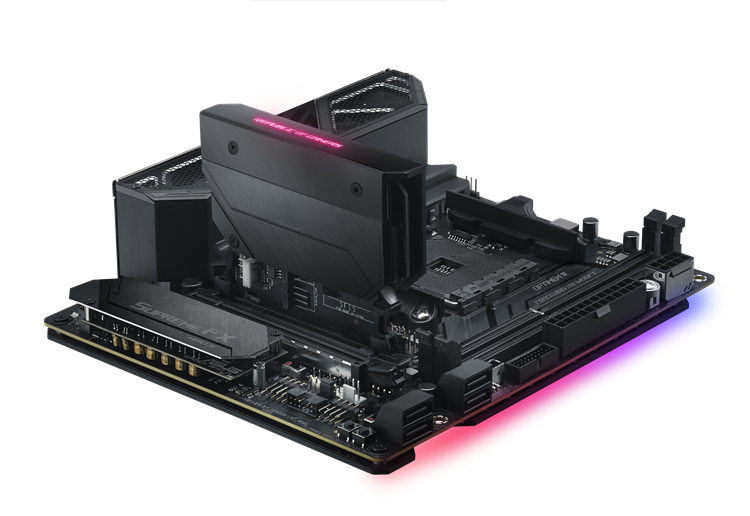 As for the motherboard, we have mentioned this in our AMD's first-ever keynote in Computex 2019 news about its new 3rd Gen Ryzen CPUs that pair its Zen 2 architecture with next-gen PCI Express 4.0 (PCIe) connectivity which will be part of ROG's Crosshair VIII motherboard. In addition, ROG will also have two full-size ATX boards - the ROG Strix X570-E and X570-F Gaming, along with a Mini-ITX tiny terror in the Strix X570-I Gaming.
To read more about the new ROG gaming gears, you can head over to their website to check it out. Stay tuned for more ROG news at TechNave.com.