Acer announces world's first curved screen notebook - Acer Predator 21 X gaming laptop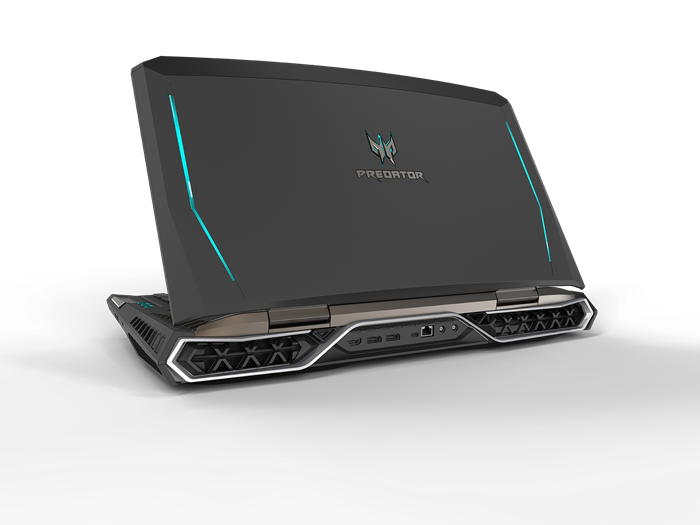 It was not that long ago that Acer Malaysia launched the arrival of Acer Predator 17 X gaming laptop last week, now in Berlin, Germany, Acer revealed their latest Predator gaming laptop - the Predator 21 X gaming laptop, the world's first curved screen notebook, a series of monitors with the latest eye-tracking technology and GPU updates to the Predator 15/17 series notebooks at IFA 2016.
The world's first notebook offers a curved 21-inch IPS display (2560 x 1080 resolution) and integrates Tobii eye-tracking technology for a new method of control that's more intuitive and natural. Built-in eye-tracking hardware (infrared sensors and software) unlocks a completely new facet in gaming. By tracking a gamer's eye with software, the notebook introduces new interactions like aiming, identifying enemies and taking cover simply by gazing at objects on the screen. Eye tracking also enhances the experience by providing infinite views whilst navigating treacherous paths and roads in a game.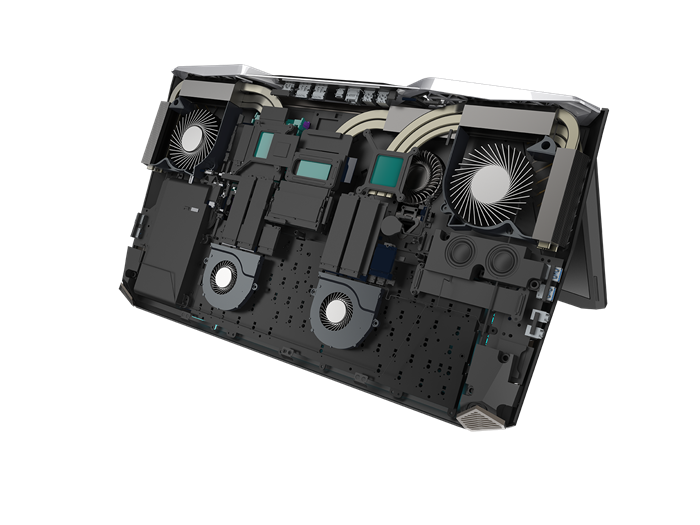 Furthermore, with 7th Generation Intel Core processors and dual NVIDIA GeForce GTX 1080 graphic cards in SLI, the Predator 21 X takes the AAA gaming experience to new heights. The curved screen also features NVIDIA G-SYNC technology to ensure smooth and sharp gameplay in every scenario. Apart from that, the SoundPound 4.2+ (4 speakers and 2 subwoofers), 3-way audio and Dolby Audio is also built in, along with an advanced cooling architecture with 5 system fans, 3 of which are ultra-thin AeroBlade metal fans, to dissipate excess heat effectively.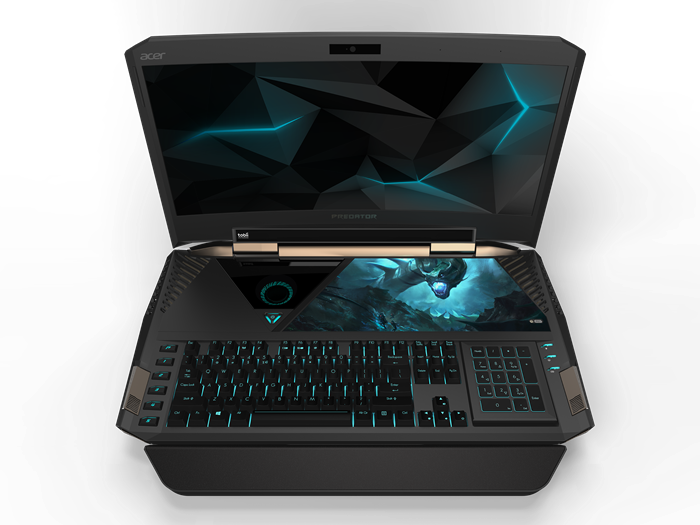 A full-sized mechanical keyboard featuring Cherry MX switches, with customizable RGB backlight settings for each individual key, as well as numeric keypad that allows it to be flipped over and turned into a Precision Touchpad are available.
Exact specifications, prices, and availability will vary by region. To learn more about availability, product specifications and prices in specific markets, please contact your nearest Acer office via www.acer.com.