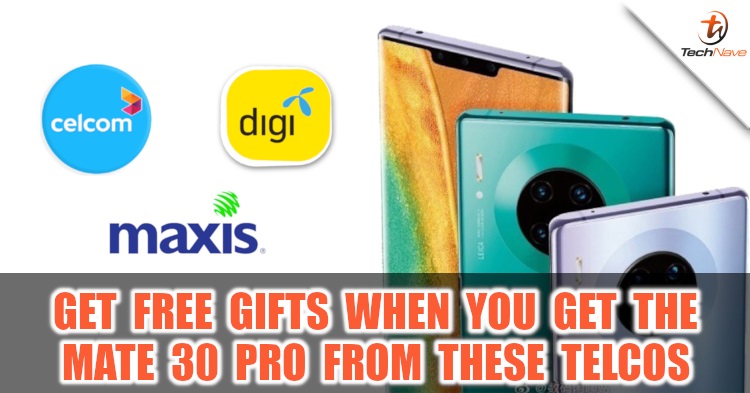 Initially when Huawei when released the Mate 30 series in Malaysia, the only way to get either the Mate 30 or the Mate 30 Pro for RM2799 and RM3899 respectively was via the referral code programme. That all changed a few days ago, now anyone could get the aforementioned products without a referral code for the same price.
While almost every Tom, Dick and Harry in Malaysia have started offering the Mate 30 series for the around price mentioned above, we believe that telcos such as Maxis, Digi and Celcom currently offers the best value for your money. This is largely due to the fact that not only are the devices cheaper upfront, the telcos will also bundle together various free gifts along with your purchase.
To go into more detail, customers who acquired the Mate 30 series from Digi will get up to RM289 in free gifts which include a SuperCharge Wireless Car Charger as well as a PU Case. Maxis and Celcom, on the other hand, will be giving away a Huawei P30 to customers who purchased the Mate 30 device.
Packages
Installment Package
Model
Plan price per month
Phone price per month
Total price
Celcom
Installment Package (Own)
Mate 30
RM188
RM28
RM216
Celcom
Installement Package (Rent)
Mate 30
RM188
RM15
RM203
Digi
Digi Installment Package (Own)
Mate 30
RM160
RM28
RM188
Maxis
Buy 1 Free 1 Installement Package
Mate 30
RM188 + RM48 (supplementary line)
RM99
RM335
Maxis
Buy 1 Free 1 Installement Package
Mate 30 Pro
RM188 + RM48 (supplementary line)
RM199
RM435
One Time Payment Package
Model
Price per month
One Time Purchase Price
Celcom
Mate 30 One time Payment Package
Mate 30
RM188
RM299
Celcom
Buy Mate 30 free P30 Package
Mate 30
RM188 + RM48 (Sub-line)
RM1599
Celcom
Buy Mate 30 free P30 Package
Mate 30
RM148 + RM48 (Sub-line)
RM1699
With that said, I'm pretty sure the biggest question on everyone's mind would be "Why would these telcos even consider offering the Mate 30 series without Google Mobile Service in the first place?" The answer is simple, it's mainly due to the fact that the first two pre-orders for the smartphones mentioned were quite successful, and also because they come with various attractive features. Let's check out what are the features the Huawei Mate 30 series come with.
Control your device without actually touching it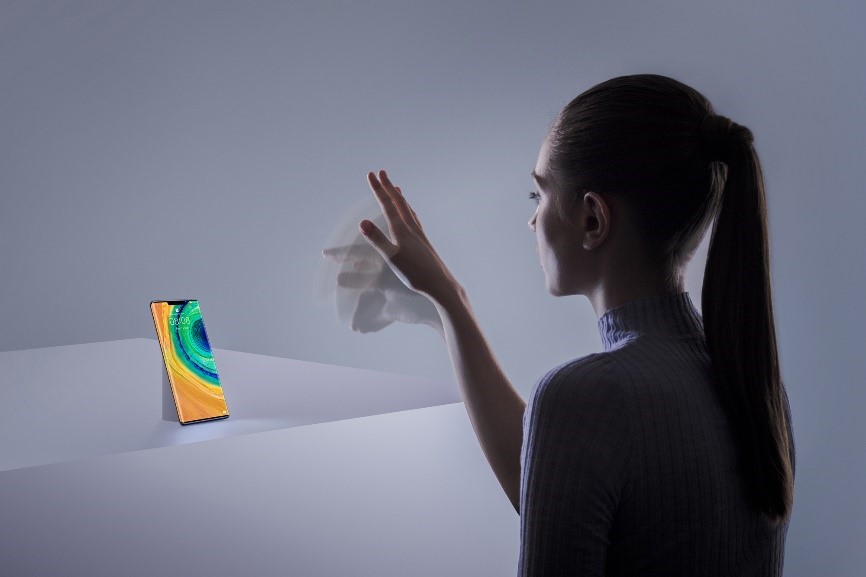 The device also comes with the AI Gesture Control functionality, which allows the user to control the smartphone by using several air gestures instead of physically touching it. The is achieved via a combination of sensors such as the 3D Depth and Gesture Sensors, which are embedded at the front of the Mate 30 series.
It's a productivity-beast thanks to the EMUI 10 update
The Huawei Mate series has always been known for being a productivity-focused portable powerhouse, making it suitable for those who are constantly on the go. Staying true to that mantra, the Huawei Mate 30 series as well as the new EMUI 10 lets the user mirror its screen onto any compatible Huawei MateBook laptop.
But that's not all, the user can also control the smartphone, edit a document, or even drag and drop files via the MateBook. The best part is the fact that this feature can be easily activated, simply by tapping the smartphone on the designated area of the laptop.
It has an AI Auto-Rotate feature
With the Huawei Mate 30 series, you don't need to constantly turn the auto-rotate on or off, due to the fact that it comes with an AI Auto-Rotate feature that intelligently senses the orientation of your face. This ensures that your device will always stay upright, even when you are lying on your bed.
Great battery life and it supports up to 27W wireless charging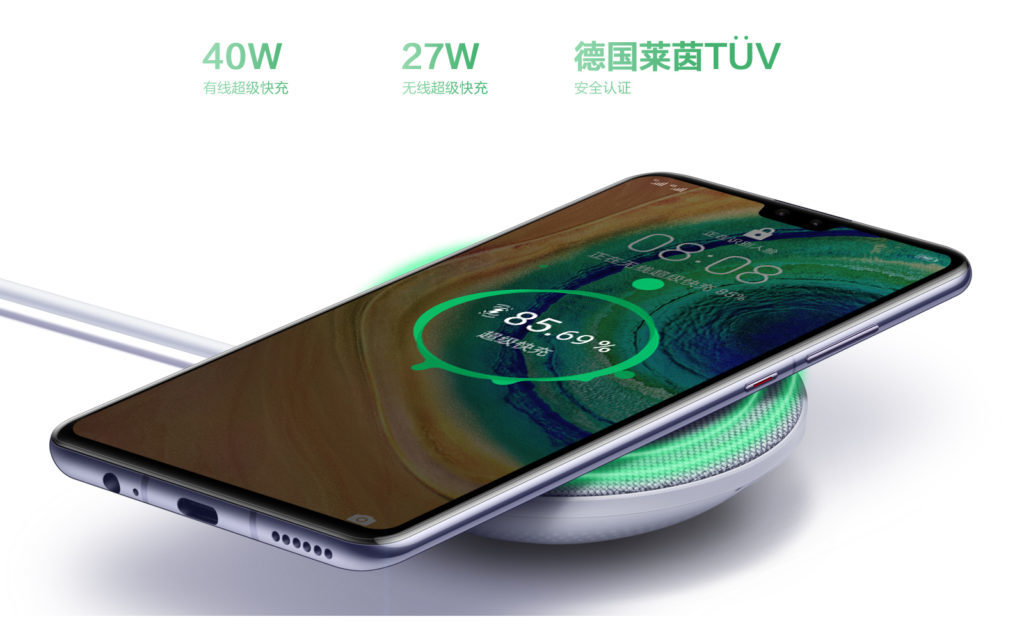 If you were to ask anybody out there as to what would be the most important aspect of a smartphone, many of them would probably say the battery life. With that said, the Huawei Mate 30 series not only has decently sized battery of 4500mAh, but it also comes with up to 40W wired fast charging as well as 27W wireless fast charging.
That being said, plugging in the smartphone for up to 15 to 30 minutes of charging could easily get you about around half a day of usage depending on what you do on your phone. Not only that but the device also intelligently manages your phone's power usage, to ensure that it stays powered for as long as possible.
A camera that records up to 7680FPS Ultra Slow-motion videos
By far one of the most interesting features to appear on a smartphone would be the 7680FPS Ultra Slow-motion recording, which allows the user to record up to 8 times slower compared to the conventional 960FPS slow-motion record available on most smartphones these days. But that's not all, thanks to the 40MP SuperSensing Cine Camera as well as the HiSilicon Kirin 990 chipset, the Mate 30 series can achieve up to 4K 60FPS recording, 4K time-lapse, as well as a maximum ISO of up to 51200 which makes it suitable for low-light photography too.
No GMS? No Problem!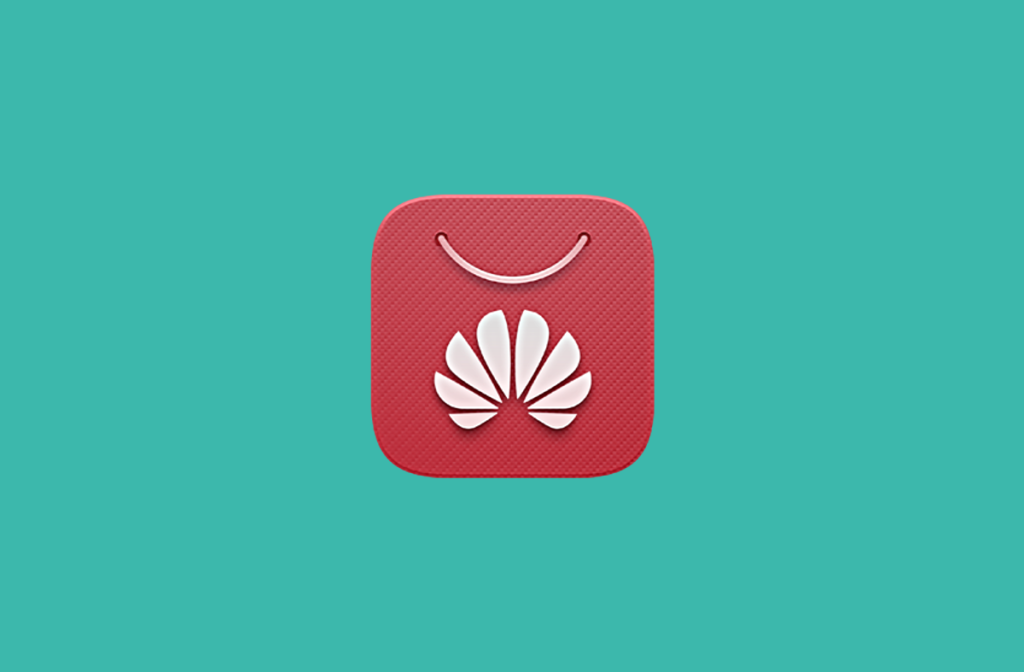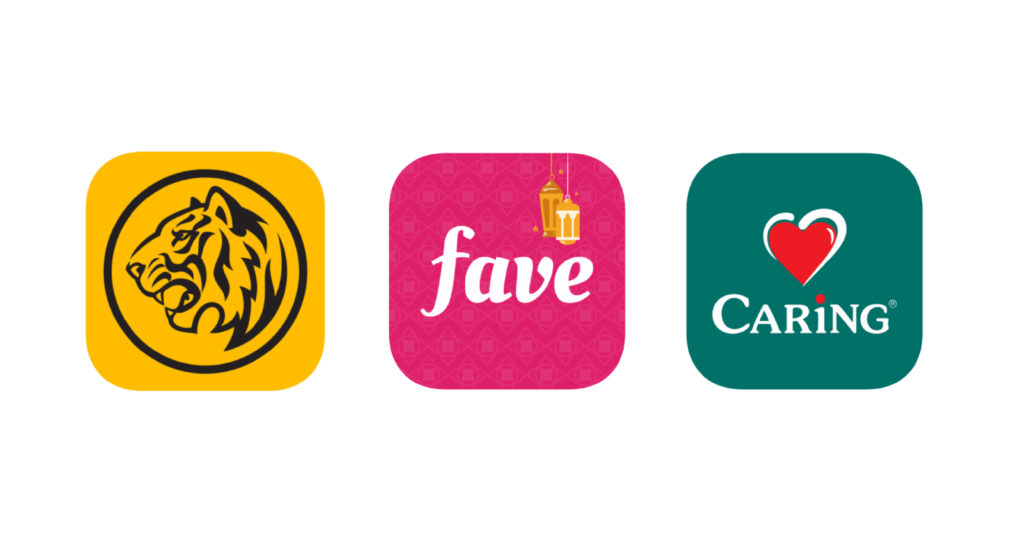 Even though the Huawei Mate 30 series does not come with Google Mobile Service pre-installed, the Huawei AppGallery already have up to 27 popular applications made specifically for the HUAWEI Mobile Service ecosystem in one month including apps such as Maybank2u, CARiNG Pharmacy and Fave. Furthermore, the Huawei AppGallery has managed to reach up to 100 million downloads in Malaysia alone. But if you insist on installing the Google Mobile Service, we've previously written an article on how to install it on the Huawei Mate 30 series smartphones.
If you're interested to know more, Huawei will be hosting a roadshow at their Huawei Experience Store in Pavilion KL, where they will be educating the public on the several key features of the Huawei Mate 30 series. Not only that but if you do end up purchasing the device on the roadshow, they will also be giving away a free HUAWEI FreeLace as well as other products worth up to RM537.
Despite the exclusiveness of the referral code during the pre-order campaign, most customers still wanted the phone regardless. On top of that, they also got a free SuperCharge Wireless Car Charger and Huawei Care service including 1-year extended warranty and 1-month screen crack protection
Huawei is also offering a 1-month screen crack protection, as well as a 1-year extended warranty for the Mate 30 series as well. This would be very useful especially for those unfortunate users with butterfingers, as they would usually drop their phones and end up with a cracked display. Also, they've recently started offering a 50GB Cloud Storage which you can enjoy for up to three months as well!
If you are keen on purchasing the Huawei Mate 30 series, head over to Huawei's official website to learn more. Besides the Huawei Mate 30 series, but there are also SMART life products such as the MateBook 13, Watch GT 2, Gentle Monster x Huawei Sunglasses, Freebuds 3 and the WiFi Q2 Pro.
Would you be interested in getting the Huawei Mate 30 series from any of the telcos above? Let us know on our Facebook page, and for more updates like this stay tuned to TechNave.com.