Analyst predicts coming of new 14.1-inch Apple MacBook Pro with mini-LED panel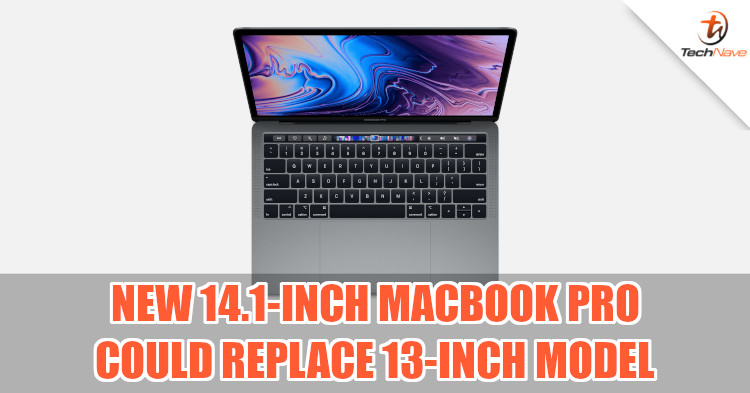 In with the new and out with the old, that's what Apple analyst Kuo Ming-Chi seems to believe. The analyst has predicted that a new 14.1-inch MacBook Pro will be coming this year, replacing the usual 13-inch model that we normally see. What's more, the new model may use a new mini-LED panel for the display.
According to 9to5Mac, Apple could have up to six new products this year that will be using this type of mini-LED panel. Supposedly, the next 16-inch MacBook Pro, along with a 12.9-inch iPad Pro, 10.2-inch iPad, 7.9-inch iPad mini, and even 27-inch iMac Pro will all use the same panel. Besides the mini-LED panel, Kuo also claims that the new 14.1-inch MacBook Pro will come with the latest Magic Keyboard that uses scissor switches.
Some TV makers like TCL are already using mini-LED backlight panels
For your information, mini-LED is a relatively new type of display technology, designed to deliver better contrast ratios and a wider colour gamut than regular LCD. While it may not deliver the kind of visual performance that OLED panels do, it's much cheaper by comparison and is a technology that's ready to go to market. If Apple does make the switch, we could see new Apple products using this type of panel by this year.
Previously, an Eurasian Economic Commission (EEC) listing suggested that a 13-inch MacBook Pro would also be coming soon. It's possible that this is still coming for 2020, with its replacement by the 14.1-inch model taking place next year. However, we can't say for sure as this is all speculation and there's no official announcement on this yet.
If Apple does launch a 14.1-inch MacBook Pro, would you prefer that size over a 13-inch model? What are your thoughts on the switch to a mini-LED panel? Let us know on our Facebook page and stay tuned to TechNave.com for more Apple news.