Analyst says new iPad Pro's mini-LED display needed more local dimming zones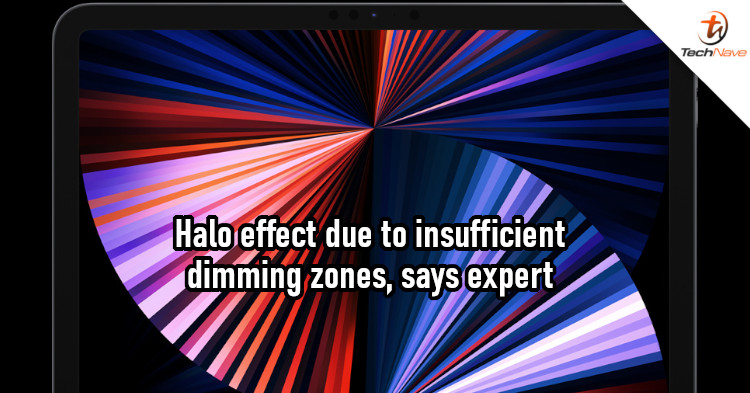 As you may know, the 12.9-inch iPad Pro 2021 comes with a mini-LED display. Apple had hoped that this display would deliver great video quality, but it still has an issue with blooming. Now, an expert on the subject has commented on why it has that issue.
According to Ross Young, the new iPad Pro's 1000000:1 contrast ratio is still not enough to prevent the blooming effect. This refers to the soft haze/glow you'd see on the edges of bright objects in a dark scene for those unaware. However, do note that this is only noticeable when you're environment is also dark. Anyway, Young said that the mini-LED panel needed even more local dimming zones to prevent this.
Hearing alot about the halo effect in the new 12.9" miniLED iPad Pro. Here it is explained from our MiniLED Report. So even 1M:1 contrast ratio displays can get it. Need more dimming zones. Not a problem for OLEDs though. pic.twitter.com/Zin0nE4tmr

— Ross Young (@DSCCRoss) May 25, 2021
This isn't a problem for OLED displays, which has lighting control down to the pixel level. On the other hand, Young also points out that an advantage of mini-LED displays is that they're brighter. This could be why there's still some blooming, despite the increased contrast ratio. However, it could also mean that improving the lighting control could resolve the issue.
Some enthusiasts may prefer if mini-LED was just as good as OLED. But for the average user, this isn't going to be a deal-breaker. After all, you'll see more bright scenes than dark ones in most videos or movies (except maybe Batman). But what do you think? Share your thoughts in the comments, and stay tuned to TechNave for more tech news like this.
Apple iPad Pro 12.9 (2021) Specs & Price >