Android N – what can we expect from it?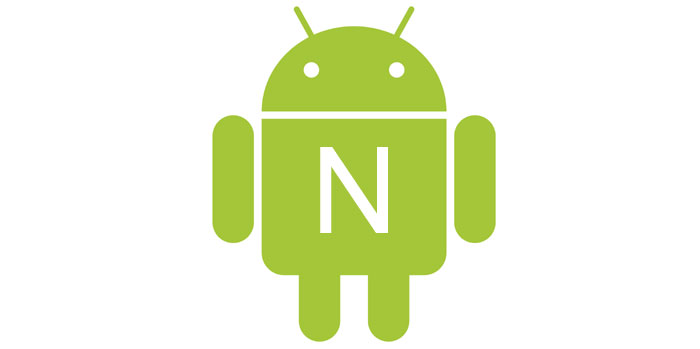 Google I/O is now happening in California, and early this morning (1am Malaysian time) Google CEO Sundar Pichai took the stage and gave the opening keynote. One of the things that he mentioned was that the Android 7.0 N is now heading to Nexus phones as many more manufacturers are still updating their devices with Marshmallow. A whole slew of new features are introduced with the yet-to-be-named - in fact Google is asking for your help to name it. The list of new features looks like it can and will change Android in the near term. These are some of the upcoming features we can expect from Android 7.0 N: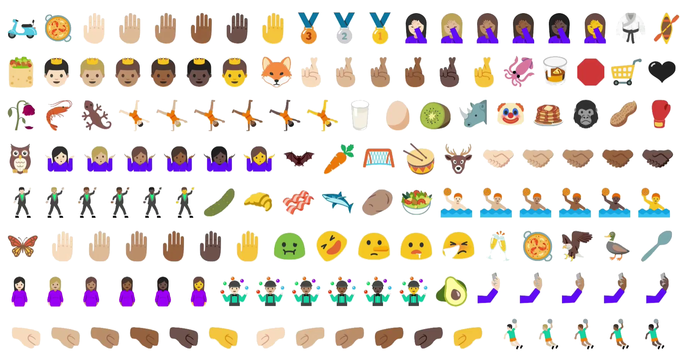 Unicode 9 support and new emojis
One of the features mentioned was the support of Unicode 9, which translates to more emoji for the masses. Up to 70 new emojis will be available with Android N, and it will be part of the core of the Android OS. Time to ramp up your emoji skills?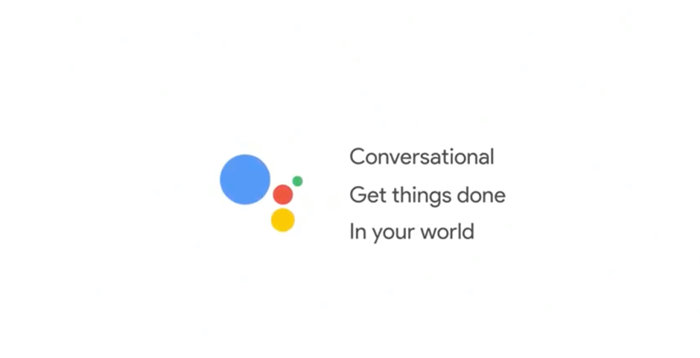 Google Assistant
Not only is Google ramping up their emoji game, they are ramping up their voice assistant. Firstly, they are naming it as Google Assistant, and building up from their almost two decades of experience – the helper will now behave more naturally, and have a conversational level of understanding and response to user inputs. You can now ask one question, say "What movie is playing now at GSC Mid Valley?" and continue with "what are the ratings for the movies?" without asking the original question again. Cool.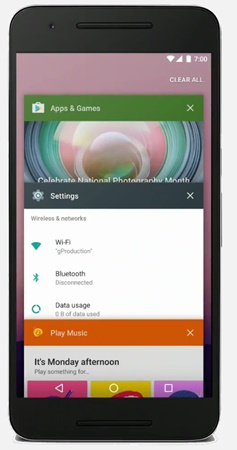 Clear all apps button
While this has been implemented by OEMs since forever, stock Android will now have the 'Clear all apps' button from the Running Apps drawer. Finally, a way to kill apps running in the background in stock without swiping away every single instance.
Instant Apps
To attract people to try new apps, now everytime an app is searching on Google, the app will appear on search and can be used straight away, without installing the app. A bit like trying out a demo before you buy something. Neat.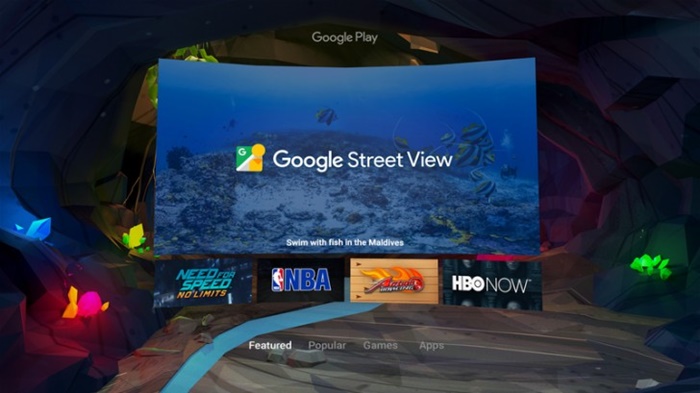 Daydream VR
As we reported here, Android is getting a native VR experience baked into the OS as a low-level instruction, so it will have a seamless transition from standard Android into Daydream.
True multi-window multitasking
You can now open two apps side by side, copy data from one app to another, without the need to switch between the two. Multitasking is not new in Android but multi-window multitasking is new in stock Android.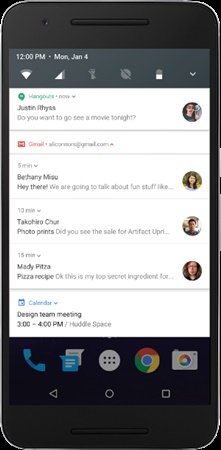 Bundled notifications
Similar notifications from a single app will now live in a bundled-up notification prompt in your notification tray rather than having single instances for each notification. OEMs has this for quite some time now but it is nice to see it in stock Android.
Quick reply
Also new in Android N is the ability to reply directly in the notification share without opening the app. Open, type and press reply. Easy.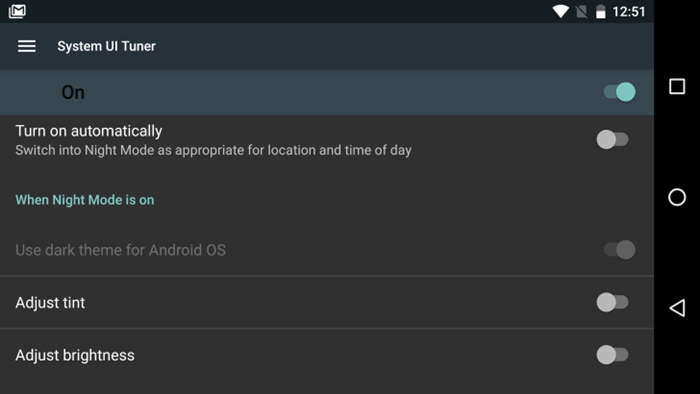 Night mode
Now baked into the OS itself, Android N will be bringing a Night Mode, where the screen brightness and hue is changed according to time or location. This will help your eyes and the screen to last longer and lessen any strains to the optical centres of the person.

Better battery management
Google has increased the effectiveness of Doze, making your charge last even longer thanks to optimized power profiles and apps permission. They also optimized background activities so they do not gulp your precious power, and in turn make the battery last longer per day.
[Source]