Another Xiaomi Mi Mix 2S photo leak, shows a nearly fullview display with no notch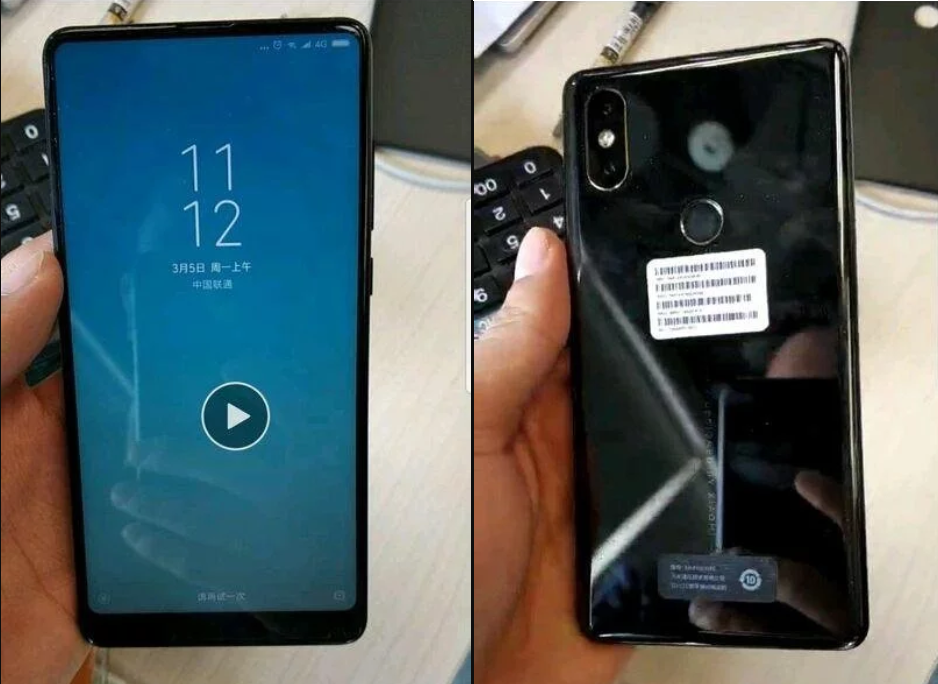 Previously, we showed you a leaked render of how the Xiaomi Mi Mix 2S could look like and it had a small front camera placed at the top right of the display. However, new images have surfaced online and showed a different story, with the phone having a complete full front display.
As you can see in the cover image, the bezels on all four sides are as slim as we thought it would. And instead of putting the front camera at the top right, it was placed at the bottom (it's hard to see) which makes more sense, because it would just look too weird. Moreover, the back design is covered in glossy glass and rumours have it that the charging technology is going to be a wireless one, most probably it will be a Qi Wireless Charging feature. The rear fingerprint sensor is present as well.
At this moment, it's hard to guess if this leak is legit or not because all the recent leaks are kind of contradicting each other, so it's best we take this with a grain of salt. The flagship will be revealed quite soon this month, so just stay tuned for it at TechNave.com.
Xiaomi Mi Mix 2s Specs & Price >