Apple AirPods Pro firmware update brings Conversation Boost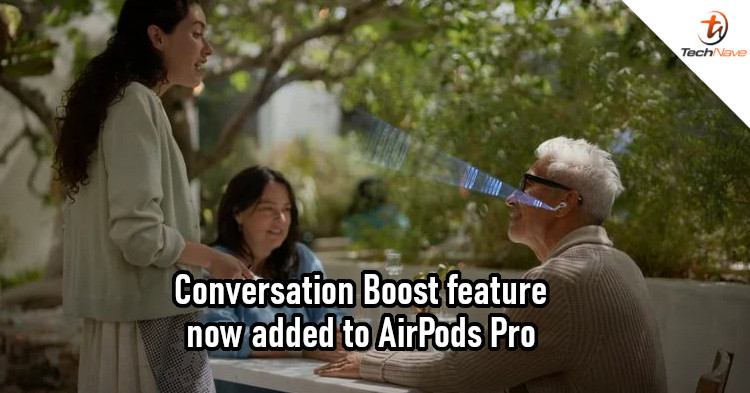 As you know, Apple released iOS 15 recently, which introduced some new features. Not a lot of people have upgraded to the new version yet, as users might not consider it worth upgrading to. But the new upgrade for the AirPods Pro could be useful for some people.
According to MacRumors, the firmware update for the AirPods Pro has brought a useful feature to the earbuds - Conversation Boost. As the name hints, Conversation Boost helps the AirPods Pro focus on the person speaking in front of you. This means it's easier to hear them during conversations. It doesn't sound impressive, but this can be useful for those with hearing problems or if you're in a noisy environment.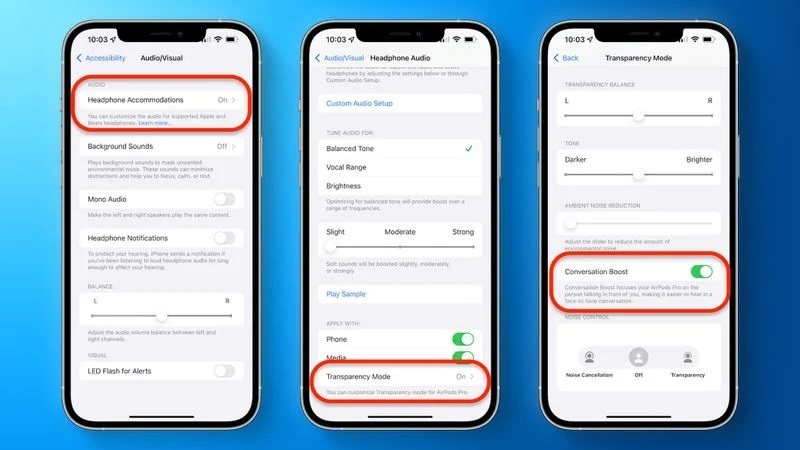 However, there's no simple toggle for the feature. To enable Conversation Boost, follow these steps: Settings > Accessibility > Audio Visual > Headphone Accommodation. Once there, select Transparency Mode and enable Conversation Boost. Of course, your AirPods Pro has to be updated to firmware version 4A400.
As you can tell, the new upgrade could make the AirPods Pro a useful product for people with mild hearing loss. It'll be cheaper than getting professional hearing aids too. But what do you think about that? Let us know in the comments, and stay tuned to TechNave for more news like this.