Apple M1X MacBook Pro might have GPU performance on par with laptop RTX 3070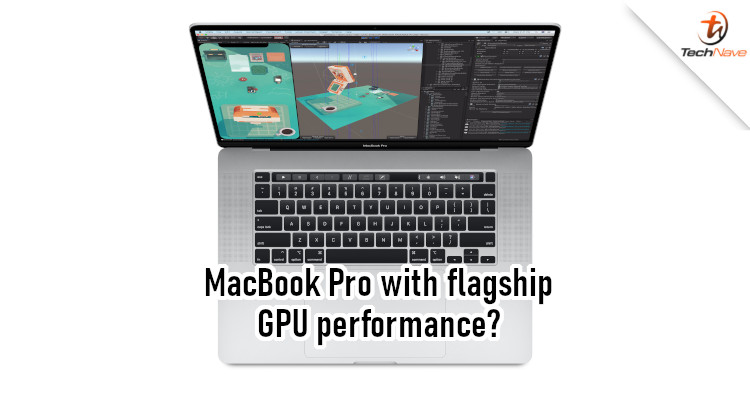 With WWDC 2021 coming soon, many wonder if Apple would reveal any new hardware at the event. It's rumoured that the company could introduce new MacBook Pro models with an Apple M1X chipset. But how well would such a model perform?
Based on a previous rumour, the new MacBook Pro could have up to 32 GPU cores. According to YouTuber Dave2D, the increased number of CPU and GPU cores will result in a larger die size and higher power draw. This means that it would warrant a larger heatsink and battery to maintain decent battery life. In turn, that means that only the 16-inch model could have the space to house all that.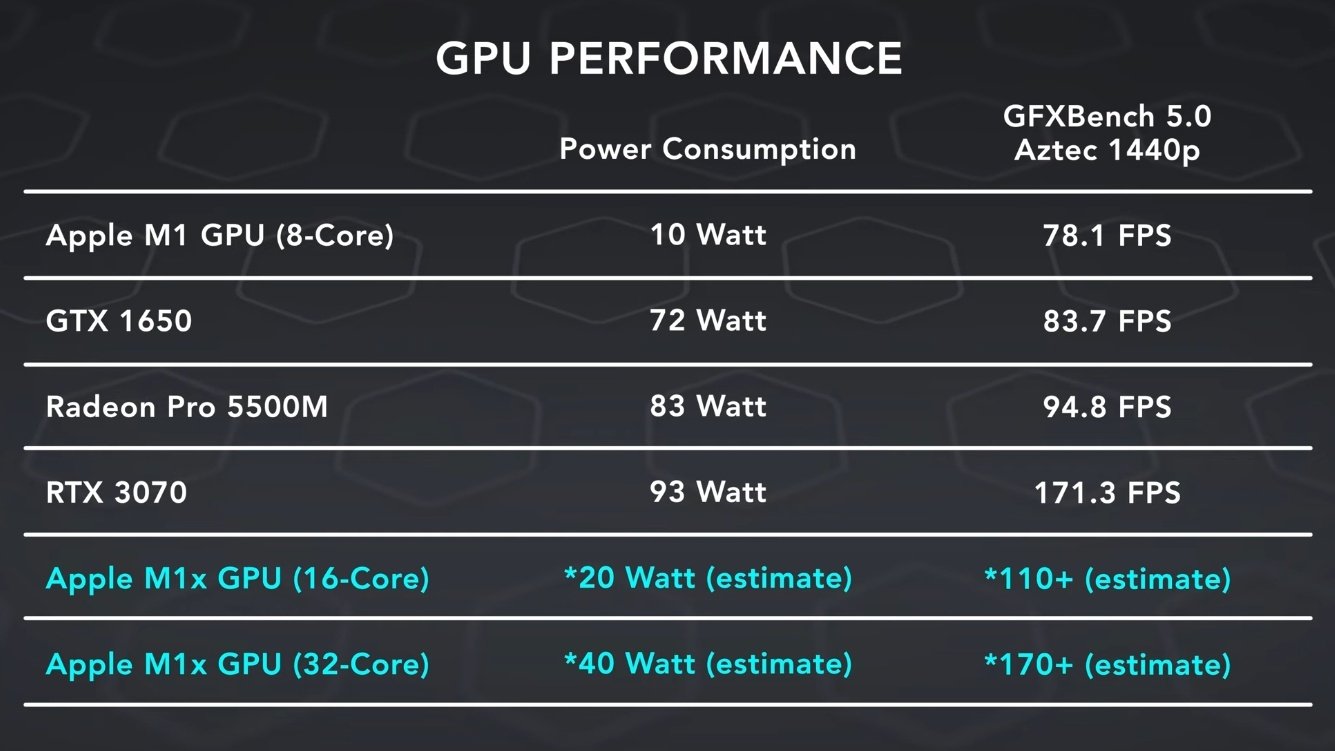 These are estimates derived from GFXBench 5.0 Aztec benchmark, so they might not be accurate
Back to performance, Dave points out that a 32-core GPU could deliver amazing graphical performance. Allegedly, its performance could be on par with the laptop variant of the Nvidia GeForce RTX 3070 GPU while having less than half the power draw. But unlike the Apple M1 MacBooks, these new MacBook Pro models might have a significantly higher retail price.
That makes sense, as they're typically targeted at professionals. Of course, the video is highly speculative, so take it with a grain of salt. Having said that, would you be willing to pay for an expensive 16-inch MacBook Pro if it delivers that kind of performance? Let us know in the comments, and stay tuned to TechNave for future updates.