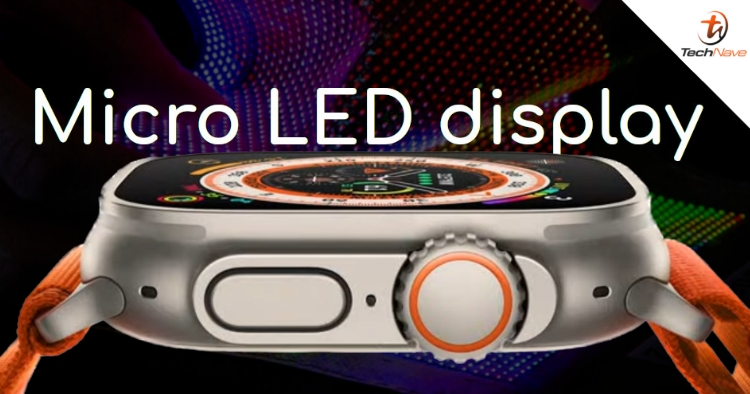 The Apple Watch Ultra was unveiled in September last year and is the most premium, biggest and most durable model in the entire Apple Watch lineup. Well, the next-gen Watch Ultra may get even better as according to an industry insider, the version to be released in 2024 will not only have a larger display but also be equipped with a new panel technology.
As reported by 9to5Mac, Haitong Intl Tech Research analyst Jeff Pu revealed that Apple has plans to bring in Micro LED technology for the Watch Ultra alongside a larger display. However, the change to the new display technology won't be in time for this year's version of the smartwatch.
Micro LED is an alternative to the OLED panel currently used on the Apple Watch but can achieve even higher brightness levels with higher colour accuracy. The technology is still not mainstream just yet due to its high production costs.
Besides the new display tech, Apple is also touted to increase the size of the Watch Ultra's display from the current 1.93-inch to 2.1-inch. The increased display size may not directly mean a bigger Watch Ultra as the tech giant may also reduce the bezels of the smartwatch for a sleeker look. Of course, do take this information with a grain of salt as nothing is confirmed as of yet.
So, what do you guys think of a potentially larger Watch Ultra display with Micro LED technology? Share your thoughts with us in the comments below and stay tuned to TechNave for more tech news such as this.