Apple iPhone 13 Pro is more expensive to make compared to iPhone 12 Pro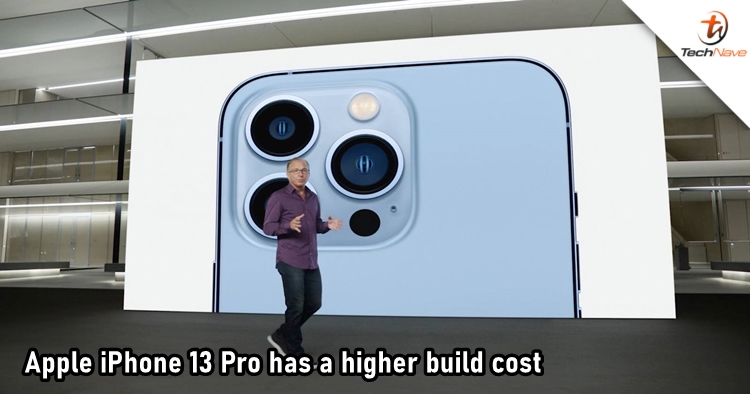 Although the launch price of the Apple iPhone 13 Pro is the same as the previous iPhone 12 Pro, it's still interesting to know that it's actually more expensive to make the new one. According to a report, the iPhone 13 Pro has a higher build cost than not only the iPhone 12 Pro but also Samsung's Galaxy S21+.
The result was found after TechInsights conducted a teardown analysis on the new iPhone 13 Pro. Comparing it to its predecessor, it's said that "the increased total cost is due to the higher estimated costs for the A15 processor due to chip shortage, NAND memory, the display subsystem price, and an increase in the main enclosure cost, which impacted the total Non-electronic cost."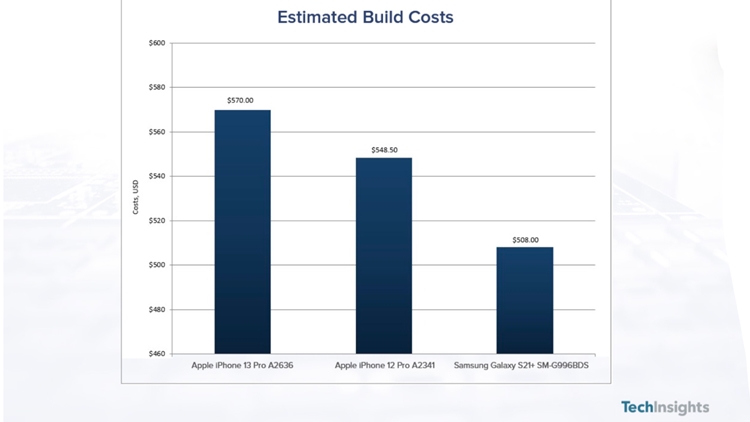 The source also provides an image that indicates the estimated costs of the devices. It appears that iPhone 13 Pro's estimated cost was around 570 USD (~RM2,379), while the iPhone 12 Pro was at 548.50 USD (~RM2,289) with Galaxy S21+ at 508 USD (~RM2,120). Do note that all of them have the same storage size, which is 256GB. After knowing the estimated costs, we can't stop thinking that the company actually charges us more than twice for the final product. However, don't forget you have to cover their research and development costs too (just saying, haha).
What do you think about this article? Leave a comment to let us know your opinion and stay tuned to TechNave.com for more tech reports.
Apple iPhone 13 Pro Specs & Price >