Apple iPhone 5S Officially Announced, 64-bit A7 chipset + 8MP camera + Fingerprint scan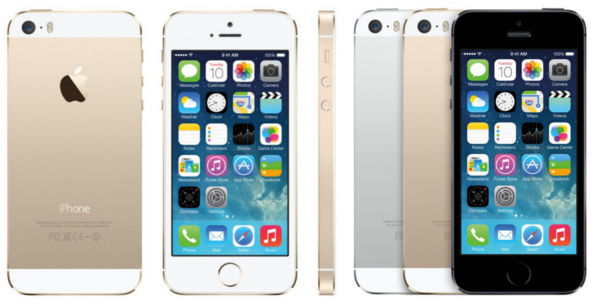 The Apple iPhone 5S is finally here and coming soon to Malaysia
The Apple iPhone 5S was officially announced recently and culminates after tons of leaked reports, tech specs, features, images and videos already showed up. Strangely enough, most of the leaks are correct and include a massive hardware upgrade such as a new 64-bit A7 chipset and processor along with a fingerprint sensor backed Home button with sapphire crystal. Some new things were revealed though and this includes an 8MP camera sensor that takes larger pixel shots, showing that Apple have also jumped onto the UtraPixel bandwagon. In terms of design, the rumoured gold and grey chassis are true but the overall design remains nearly the same as the Apple iPhone 5. Check out our analysis of the Apple iPhone 5S below:
64-bit A7 Chipset - Faster and now comes with M7 Motion control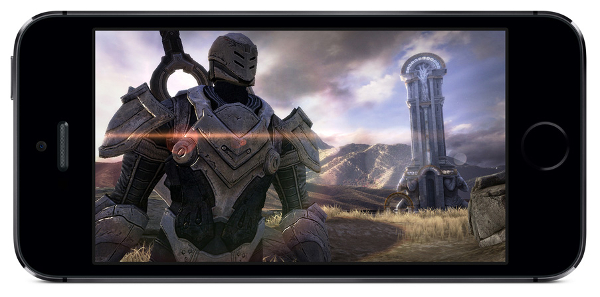 The 64-bit A7 chipset is faster and provides better detailed graphics
According to Apple the new A7 chipset and processor is 2x faster than the A6 in the Apple iPhone 5. Dialing it back to the original Apple iPhone, the iPhone 5S is 40x faster in terms of processing and 53x faster in terms of graphics (but do remember that this is comparing against the Original Apple iPhone). Since there aren't many 64-bit apps, we won't see any noticeable difference as yet but the 64-bit A7 is backwards compatible with 32-bit apps. A motion control dedicated M7 chip has been attached as well for better motion sensing (like the Wii Motion Plus add on) perhaps to tell when you're walking, running or sitting down. The new A7 chipset also supports OpenGL ES 3.0 which should lead to apps or games with better-quality graphics and more types of effects. So far, the only big reason for 64-bit processing is the additional Touch ID fingerprint sensor which uses 64-bit processing to do the identification quickly and securely.
New 8MP iSight camera - Bigger pixels, aperture, stabilization & two tone flash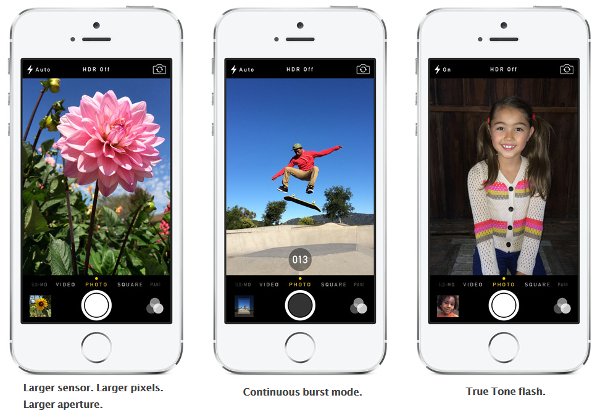 The Apple iPhone 5S 8MP camera sensor has richer features now
While the 8MP resolution remains, it now has a wider f/2.2 aperture and an image sensor which is 15% larger and allows for 1.5 micron pixels. According to Apple, this will help in low light conditions and get better dynamic HDR shots. In addition, the rumoured two LED flash is also here, and while it doesn't pack xenon, it does offer a more accurate two tone or True Tone colourization. This is done by having a yellow and amber coloured flash which creates a supposedly more naturally lit shot. There is image stabilization as well but it isn't hardware OIS, rather, the iStable is more of a filter which takes four photos at the same time and makes a composite that has the least noise or motion. The Burst Mode lets you take 10fps continous shots while 720p videos can now record at 120fps so you can take a video and select a shot more accurately. Panorama shots are now taken at 30fps so you get more details in the end.
Fingerprint Sensor - Sapphire crystal Touch ID Home Button

The Touch ID fingerprint sensor piece by piece
As rumoured, the Apple iPhone 5S Home button comes with a fingerprint sensor which is topped by sapphire crystal (the display screen isn't though) for extra protection. The sensor automatically scans the moment you put your finger to the Home button and lets you scan multiple fingerprints (so you can use your thumb or other fingers). This security feature has been built into iTunes purchasing so you can identify yourself based on your fingerprint rather than your password. We sincerely hope this doesn't mean a chopped off finger or thumb the next time an Apple iPhone 5S gets stolen but it does make identification easer and more secure.
General - Performance, Pricing and Malaysia release date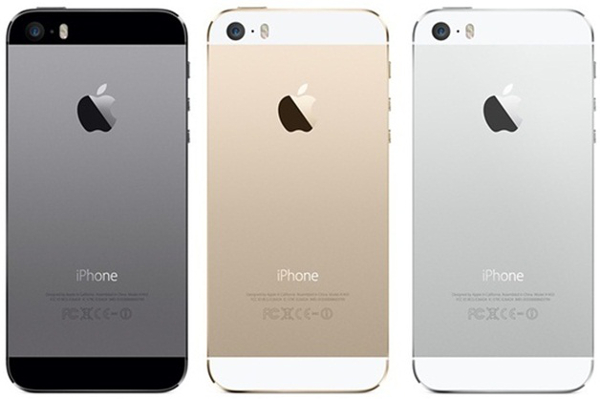 The Apple iPhone 5S should be coming to Malaysia on or after 20 September 2013
Overall, the Apple iPhone 5S is rated at 10 hours on 3G, 250 hours on standby and 40 hours of music, which is the same as the iPhone 5 but with the iPhone 5S's faster A7 chipset. It also has more LTE bands than nearly any other smartphone. The Apple iPhone 5S will be available in space gray, gold and silver with 16GB, 32GB and 62GB storage options. The 16GB version will be priced at $200, while the 32GB version will be selling at $300 with the 64GB version going for $400, all on US contracts. This also means the Apple iPhone 5 will now be discontinued and the Apple iPhone 4S discounted down to free on a two-year contract (RM1499 off contract as of today). Off contract prices in Malaysia for the iPhone 5S will probably be the same as the iPhone 5, probably starting from RM2199 to RM2799 or higher, considering current Malaysian currency issues. The price of the Apple iPhone 5S in Singapore is SG$988 which could mean the Malaysian price would be about RM2550. The Apple iPhone 5S should have a release date in Malaysia starting from 20 September 2013 to the end of 2013 as it should be available in Singapore by that time and date. Check out the notable Apple iPhone 5S Touch ID and iSight feature videos below. For more information go check out the Apple iPhone 5S site:

The Touch ID fingerprint sensor


The Apple iPhone 5S iSight Camera features
Apple iPhone 5S Specs & Price >