Apple iPhone 6 Plus bends in your pocket and in your hands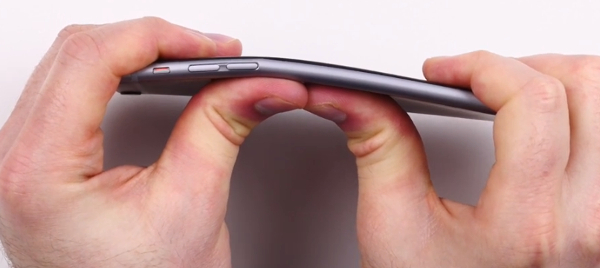 Another day, another revelation about the larger and thin Apple iPhone 6 Plus. Apparently, the iPhone 6 Plus has been bending simply from being in someone's front pants pocket. This initially came from several posts in the MacRumours forums with quite a few users showing images of their bent iPhone 6 Plus. The folks at Unbox Therapy took it a step further showing that you can actually permanently bend your iPhone 6 Plus with just your bare hands. While we don't think anyone will intentionally try to bend their iPhone 6 Plus smartphone it certainly means that you should not put this thin phablet in your pocket without some form of casing to protect it.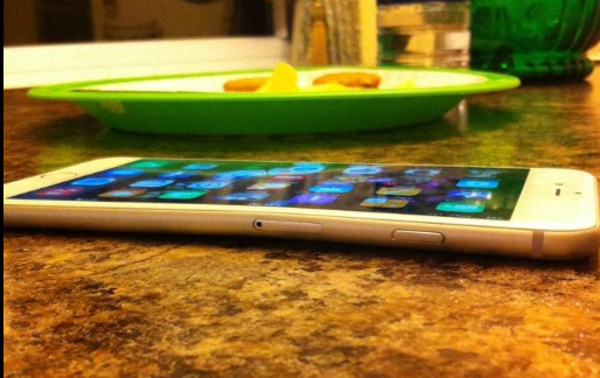 At 7.1mm the iPhone 6 plus isn't the thinnest smartphone around and even the Huawei Ascend P7 which is 6.5mm thin does not bend just from being inside a too tight pants pocket, so it could be because the iPhone 6 Plus is larger and made almost entirely of aluminum. Perhaps making thinner smartphones from a composite of materials (metal frame with plastic and glass) is the way to go. Hopefully, this also means that we won't be seeing any bend reports about the iPhone 6 but we would recommend buyers and our readers to take a wait and see approach if you haven't bought yours yet. Still no Malaysia release dates for the iPhone 6 or iPhone 6 Plus but we still expect them to arrive sometime in November 2014 like the previous iPhone 5S and iPhone 5C.
Apple iPhone 6 Plus Specs & Price >