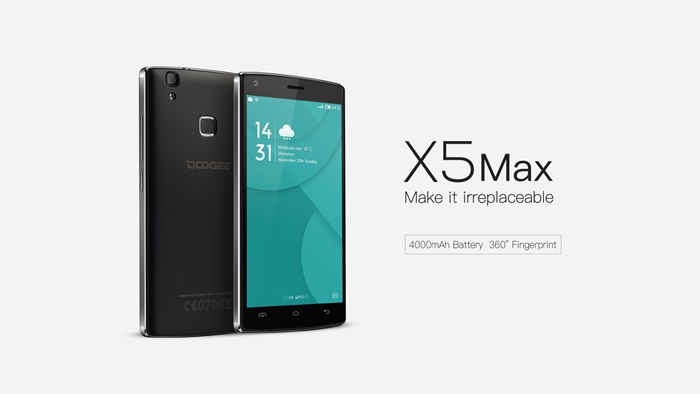 Back in 2015, DOOGEE X5 was known to be the world's most economical 5-inch smartphone which proved popular with customers on a budget. With the best-seller X5, DOOGEE now has an upgraded version of the smartphone called DOOGEE X5max and it's coming really soon. Check out the 6 upgraded tech-specs highlights below:
4000mAh battery: achieves 2.5 days in standby mode under normal circumstances. Rises capacity by 67% compared with X5.
Fast fingerprint sensor with 360° identification. Up to 5 fingerprints can be saved, with 7 convenient functions.
Metal coating out frame instead of the plastics.
Front and rear camera are both 8.0 MP. The rear camera has 1.34um matched with f1.8 aperture. The front camera has f/2.0 aperture, independent pixel, 1.4um. 36 beauty profiles to your selfie. With multi-shutter, you just have to smile.
Dual ID system: You can log into two accounts (like Facebook and Twitter) at the same time. Separate your work from your private life.
Customized UI based on the latest Android 6.0. The whole user experience, speed and security are enhanced.
Launching soon on 20 May 2016, the black and white smartphone's price tag is yet to be revealed, but it will be almost the same as X5. Until then, stay tuned for more news at Technave.com!