Apple may be releasing four 5G iPhones with OLED displays in 2020
It's almost the end of 2019 and smartphones rumours for 2020 are everywhere. We've heard Apple was going to release three 5G smartphones in the coming year, but now we have the latest rumour predicted by JP Morgan analyst, Samik Chatterjee. He said that there will be four 5G iPhones instead and all of them will be having OLED displays.
5G connectivity is going to be the upgrade for most of the smartphones in 2020. Of course, Apple couldn't just skip this technology if it still wants to stay tough in the competition. Chatterjee predicted that there could be two high-end iPhones offering support for the fastest 5G technology, mmWave, while the other two lower-end iPhones may be limited to the sub-6GHz spectrum.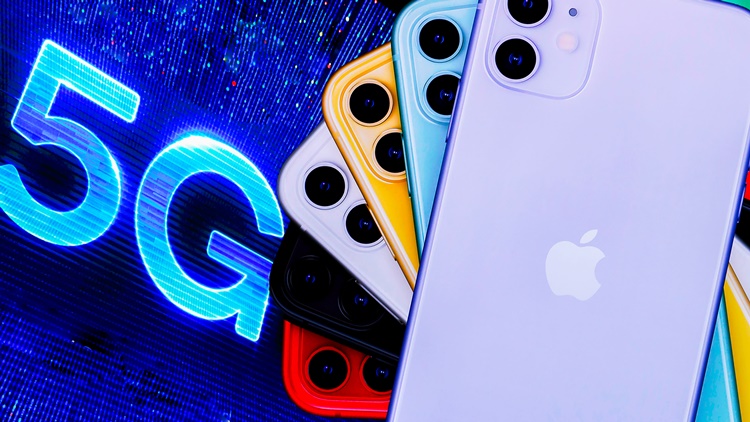 It does make sense for Apple to not use the same 5G technology in all of its smartphones to save costs. The other thing is mmWave will also be limited to cities and urban areas as its cover range is small compared to the slower sub-6GHz technology with a wider range. We think that as long as they're 5G, they would still be faster than the 4G network that we're using now. There is also a rumour saying that all iPhones will be using Qualcomm's X55 modems.
For OLED displays, Chatterjee mentioned that there will be 4 screen sizes of iPhones which including one 6.7-inch model, two 6.1-inch models, and another one 5.4-inch model. It is also said that Apple will ditch the 5.4-inch iPhone to be in its 'Pro' series and replaced by a 6.1-inch screen size iPhone alongside a 6.7-inch.
It's good to see Apple is using OLED for all of the iPhones in 2020. It means that we don't have to compromise with the screen resolution when we're getting the lower-end devices like what happened for the iPhone 11 series. In addition to that, a rumoured 4.7-inch iPhone SE 2 was supposed to come out next year as well. We have no idea how Apple is going to fit it into its launch schedule with this rumour going on.
According to JPMorgan analyst Samik Chatterjee, Apple is planning a major shift in strategy when it comes to iPhone release cycles in 2021. Here is what that could look like: pic.twitter.com/5659frgA0E

— Apple Hub (@theapplehub) December 3, 2019
More than that, Apple is also rumoured to be launching its new devices in the first half and second half of a year instead of launching all devices in September starting from 2021. This launching time frame would allow Apple to receive responses from the market, and later make improvements for devices that are launching in the second half of the year.
Do take these rumours with a pinch of salt as there is no official statement from Apple yet. Let us know about your opinions on our Facebook page! For more smartphone rumours, stay tuned on TechNave.com.