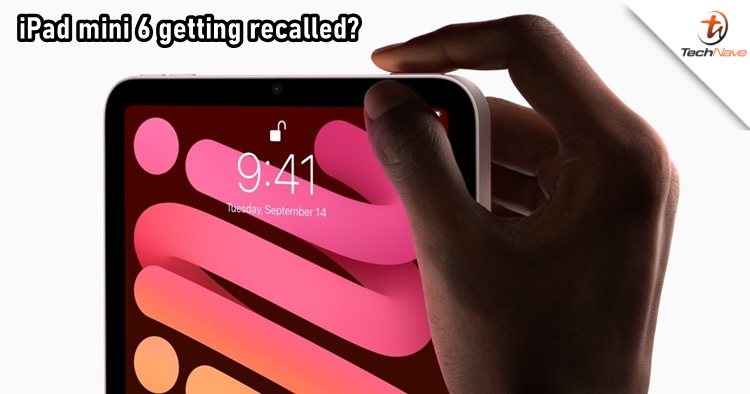 Remember Apple once said that the scrolling issue happening to the iPad mini 6 shouldn't be considered a problem? Well, here's something new for it to worry about. According to the source, the company could eventually recall the tablet due to screen issues.
Apparently, a user who went to the Apple Store to get a defective iPad mini 6 replaced found out from an Apple Retail employee that many customers complained about their iPad mini 6's screens having problems. Therefore, it shouldn't be a surprise if Apple decided to recall the iPad mini 6 at this point. Of course, the employee's reaction doesn't reflect how the company will act since it would be a big task.
Users have posted videos to show a "screen clearance" issue that seems to be found on many iPad mini 6. Some even conducted tests on the tablet to prove a manufacturing defect. To be more specific, users complain about image distortion and discolouration when they touch the display in portrait orientation. Furthermore, the issue also gets obvious when it's in dark mode.
Are you planning to get an iPad mini 6? Leave a comment to let us know and tell us how you feel after seeing this news. Stay tuned to TechNave.com for more tech reports.