Apple says iPad mini 6 scrolling issue is normal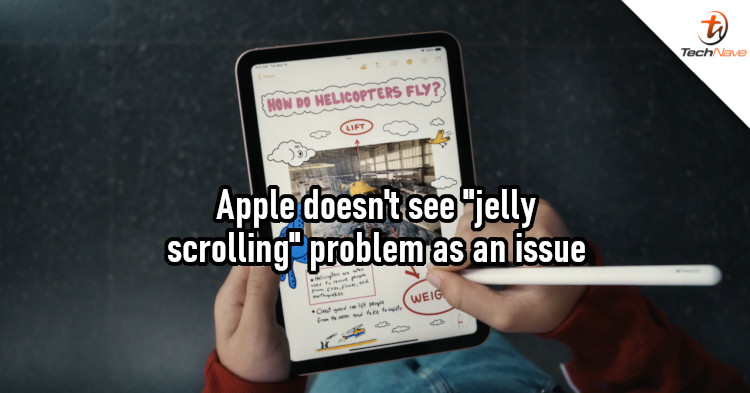 If you're planning to get the new Apple iPad mini 6, you might want to hold on to your wallets first. There have been many owners of the new tablet who have reported a scrolling issue that appears in portrait mode. However, Apple doesn't consider it a problem.
According to Ars Technica, Apple considers the so-called "jelly scrolling" issue a normal behaviour for LCD screens. As we've mentioned before, this effect occurs due to the display refreshing. LCD panels refresh line-by-line, so when a line on top and one at the bottom refresh and there's a delay, you'll get the wobbling effect.
Here is is slow-mo video of scrolling on the iPad Min i slowed down EVEN MORE in a frame-by-frame step through. Notice how the right moves up faster than the left.

In normal usage you barely see it, but every now and then it become noticeable. In landscape it goes away entirely pic.twitter.com/iq9LGJzsDI

— Dieter Bohn (@backlon) September 22, 2021
While this is true, this isn't something that you normally notice on most devices. However, the problem is very apparent on the iPad mini 6. Apple also doesn't seem to have any intention of fixing it, as the company doesn't think there's a hardware or software problem. But in our opinion, this could easily be fixed with a software update.
Well, we'll have to see how this plays out for now. Who knows, Apple might decide to fix it if enough people complain. Have you seen the screenshots and videos depicting this issue? Do you think it's a dealbreaker? Let us know in the comments, and stay tuned to TechNave for more news like this.