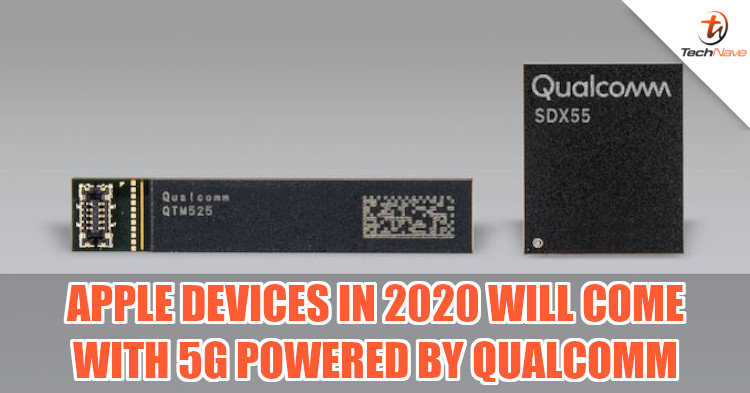 Qualcomm must be laughing now as it seems Apple can't avoid using Qualcomm 5G modem chipsets for a few more years. Recently, a public document was found detailing a partnership where Qualcomm will supply Apple with Qualcomm chipsets.
Keens eyes of the people at Winfuture first spotted the document, which was published by the US International Trade Commission (USITC). It confirms that the Qualcomm Snapdragon X55, X60, X65, and X70 chipsets will be supplied to Apple over a period of roughly 4 years. While the latter three chipsets have yet to be launched and are probably placeholder names, the Snapdragon X55 modem chipset is already available and often paired with the Snapdragon 865 chipset.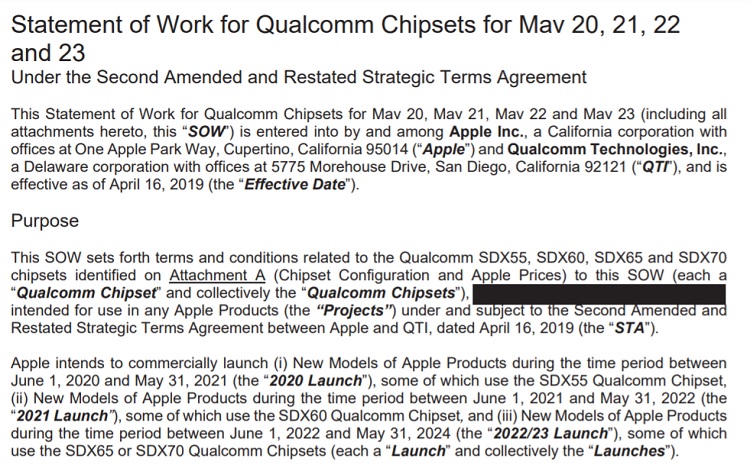 What this means is that Apple will have a 5G device in 2020 that's powered by a Qualcomm. In fact, the document states that Apple wants to launch new models that use the Qualcomm Snapdragon X55 chipset between 1 June 2020 and 31 May 2021. Based on this timeline, there's a high chance that the iPhone 12, or possibly some other device, would have a variant with 5G.
Apple did buy over Intel's 5G modem business last year and was reported to be looking at building its own 5G antennas. But how soon can we see an Apple product that uses its own 5G parts and which device would it be? Let us know what you think on our Facebook page and stay tuned to TechNave.com for more news.