Best 10 Movie Marathons To Rewatch While Staying At Home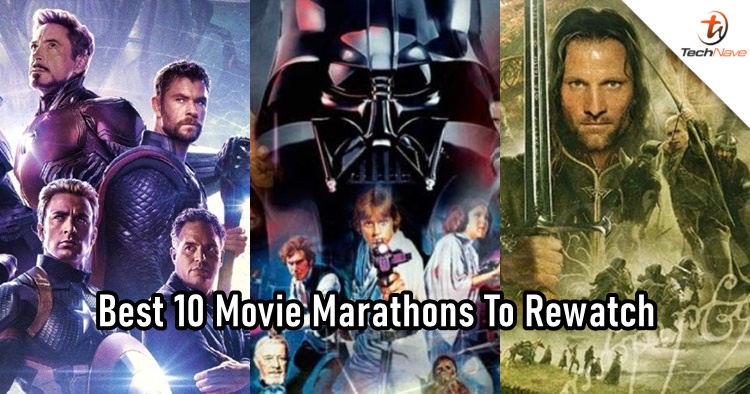 While the government have permitted a few businesses to reopen this month, there are some states such as Selangor, Sarawak, Sabah and Kedah that are still under the new Conditional Movement Control Order (CMCO) for the sake of the community. If you happen to find yourself still stuck at home, there is still some time for you to catch up with some epic movies before the CMCO is lifted.
Previously, we wrote about 7 virus-themed movies you can watch and many of you seemed to like it. So this time around, we are going the extra mile for those who want a movie marathon! From trilogies to epic sagas, the criteria for this entry is simple - (a) The series has to be complete and (b) It has amazing storytelling that makes the whole narrative worth rewatching. So without further ado, here are the best 10 movie marathons to rewatch while staying at home in no particular order.
#1 Planet of the Apes Trilogy Reboot Edition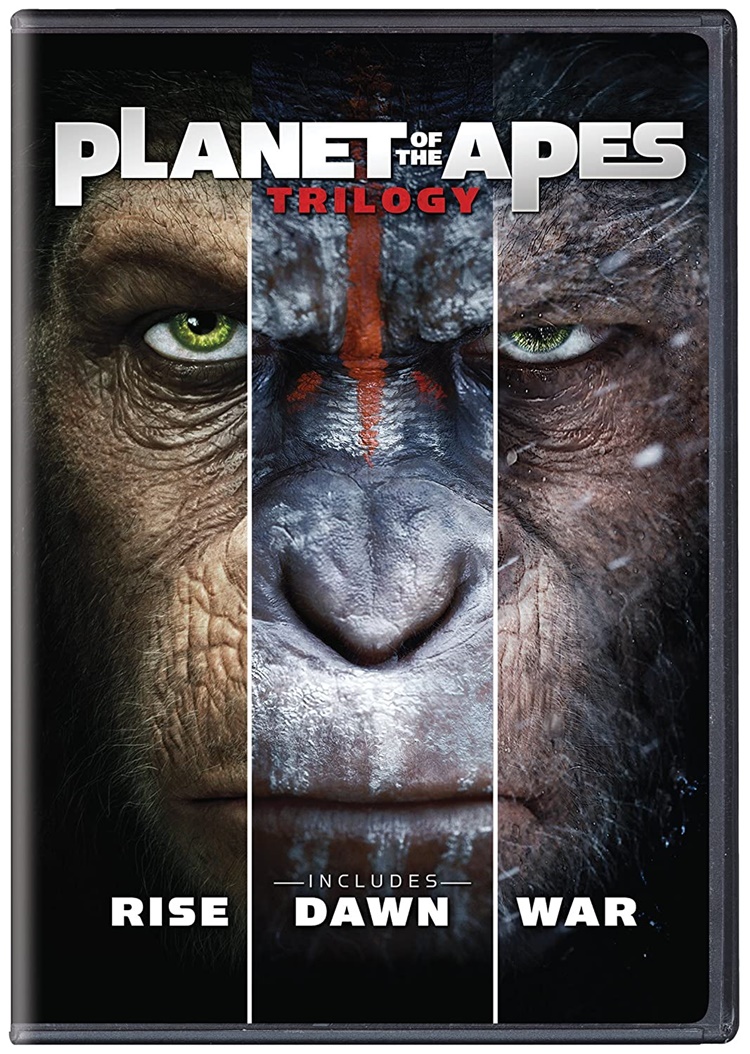 First on our list is none other than the Planet of the Apes Reboot Edition. Sure, we movie fans loathe the idea of remakes and reboots a lot. Thankfully, 20th Century Fox (before being bought over by Disney) made it work and this is one of the exceptionally top-class reboots (perhaps even the only one).
The Rise of the Planet of the Apes didn't exactly start strongly, but it ended beautifully full of heartfelt emotions for Caesar's story (portrayed by Andy Serkis, amazing work). If you want to save time, you can start off from the Dawn of the Planet of the Apes but yeah, this trilogy is already hailed as one of the greatest trilogies ever made in this era. Enough said.
#2 Toy Story 1, 2, 3, and 4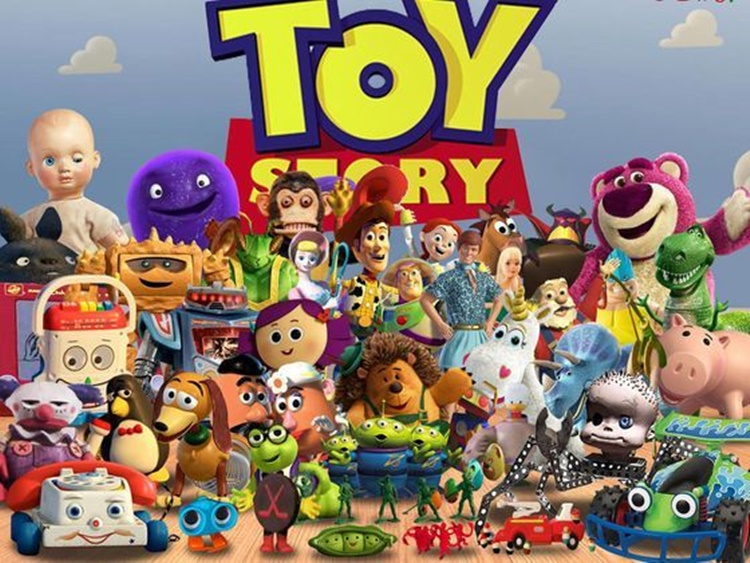 Image courtesy from quizlycious.com
Speaking of heartfelt endings, Pixar's Toy Story is also another great example of that. If you think the first two Toy Story movies are too old for our current time, THINK AGAIN. I've actually rewatched the whole Toy Story series before the 4th one came out last year and I was surprised at how well the movies aged with the times.
Oh, remember how most of the fans were complaining that we didn't need the 4th movie because the 3rd was a perfect ending? How wrong we were (lol). I bawled my eyes out and I'm a grown man, for goodness sake. We recommend you get ready a box of tissues because that's how good these movies are.
#3 The Bourne Trilogy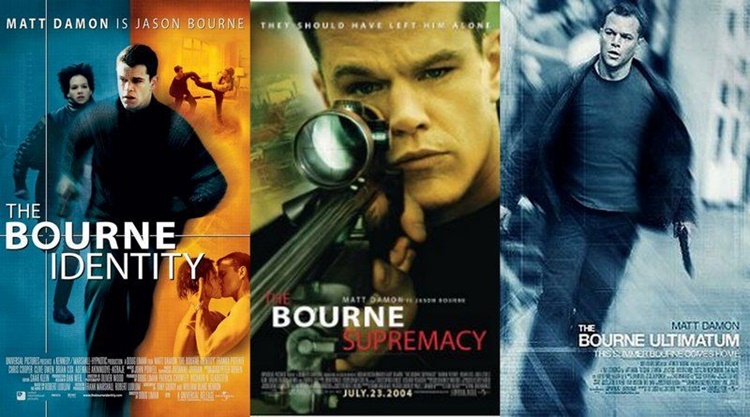 Alright, maybe you're in the mood for something action-packed. There are a few that come to mind, such as the Mission Impossible series but each of them works well enough as a standalone movie, The Matrix is also another classic but we shall only speak of the first entry. I'd have included John Wick but it's still on-going as well.
Anyway, The Bourne Trilogy (not counting Jason Bourne and The Bourne Legacy) that starred Matt Damon was a solid action-packed trilogy that tells the story of an assassin with amnesia searching for answers about his identity. By the way, this movie is solely responsible for the super shaky cameras you have been seeing whenever an action scene comes on (which usually causes headaches), but The Bourne Trilogy nailed it perfectly. Thrilling mystery plots and well-executed action scenes, this is not your average spy-themed movie series.
#4 The Lord of the Rings Trilogy Extended Edition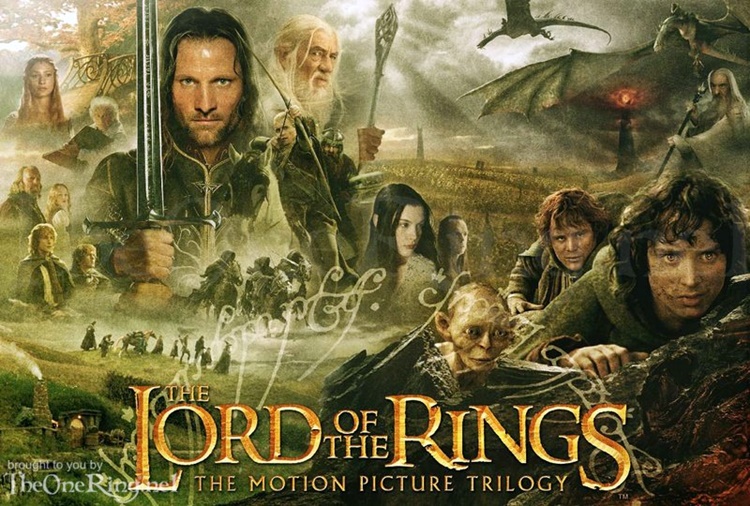 If you want something more fantasy, there can only be one and one to rule them all - The Lord of the Rings. Until now, there have been no medieval fantasy movies done quite like Peter Jackson's work but with good reasons. Produced with good character development, enrich lore and history, enchanting soundtrack scores, epic battle fight scenes just to get rid of that one damn cursed ring, the three films aged well with the times. Honestly, The Lord of the Rings trilogy could very well be untouchable. No remake nor reboot can match such an epic franchise.
We recommend that you should definitely watch them in the extended version because it provides more content. And if you're up for it, you can also add in The Hobbit trilogy for the fun of it because why not (lol). If you're planning to do that, one does not simply stop there after watching The Hobbit.
#5 The Star Wars Saga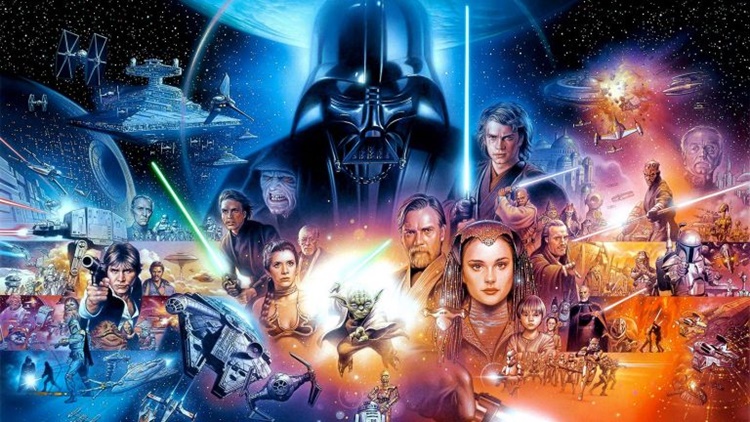 Image courtesy of denofgeek.com
The list wouldn't be complete if we didn't mention another mega-popular movie series - The Star Wars Saga. The last instalment was complete in December last year but considering how Disney's Star Wars sequel trilogy was a coherent mess in terms of the overall narrative flow, the majority of Star Wars fans would agree that the story truly ended in Episode Six: The Return of the Jedi. Search your feelings, you know it's true.
By the way, you can't just watch from the first episode to the last normally, because for the best overall narrative viewing, there is a proper order watch list (the most popular one is The Machete Order, Google it). If you're feeling adventurous, you can also add in Rogue One, The Clone Wars animated series, and even the critically acclaimed The Mandalorian. All these are good stuff, while the rest that is not mentioned isn't.
#6 The Marvel Cinematic Universe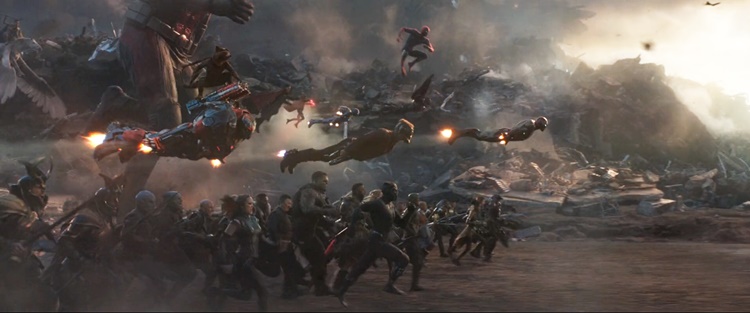 Another epic movie that ended a series last year was Avengers: Endgame. While it may look like most of the Marvel superhero characters are their own standalone movie, Kevin Feige, the mastermind behind this already had a blueprint (unlike Disney) of how each of them is connected from the first Iron Man in Phase 1 until Phase 3. It was a big risk back then, but it sure paid off after 10 years in the making leading up to the epic conclusion for the Avengers. This also indirectly provided one of the best cinema experience watching our heroes fall and rise to face a well-developed villain, Thanos.
Similar to Star Wars, there is also a proper watching order to watch all the movies in Phase 1, 2 and 3. There are a few out there and it isn't complicated, in fact, you can even make your own and axe out some that don't really contribute to the whole saga. A good example of this would be Captain Marvel because it was overhyped and also a rather "meh" movie.
#7 The Dark Knight Trilogy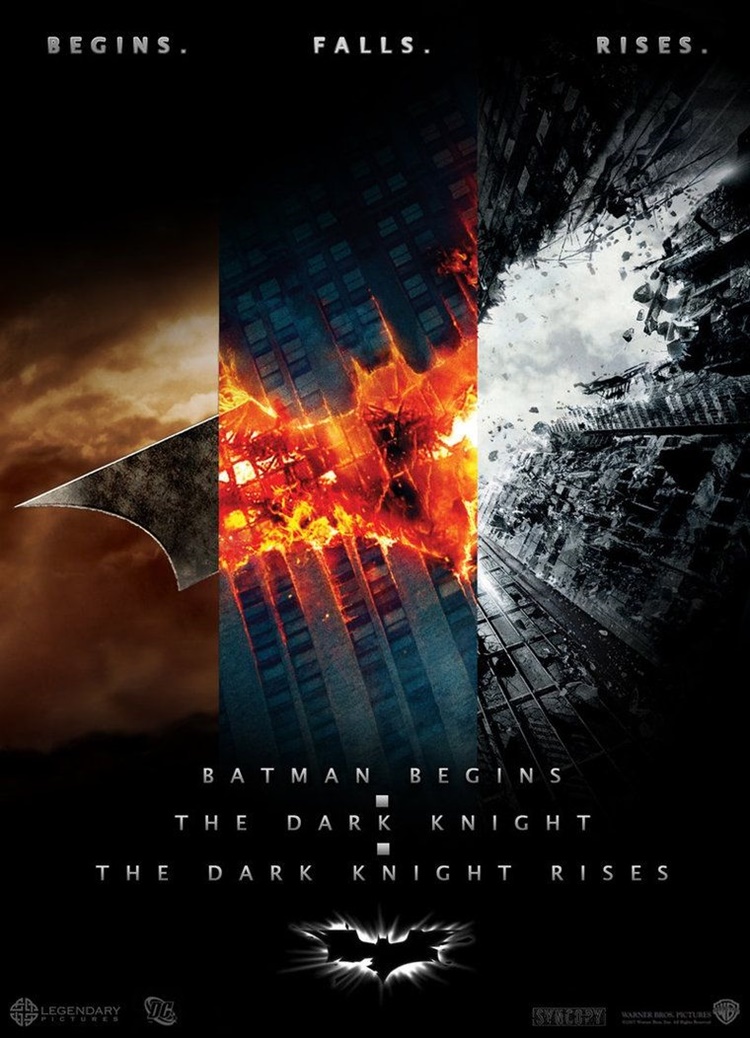 Speaking of superhero movies, there was one that set the gold standard before the MCU began - The Dark Knight Trilogy by Christopher Nolan. One of the best directors we have in this era, Nolan showed the world how a proper superhero origin was done with Batman Begins, then followed by The Dark Knight which showed us Heath Ledger's best performance as The Joker, as well as being responsible for making movie studios go "edgy" on their superhero intellectual property (remember The Amazing Spider-Man and F4ntastic? /rolleyes). Then in 2012, Nolan finally concluded the story with The Dark Knight Rises.
There may be some minor problems in the last entry, but Bruce Wayne's story ended there perfectly and ever since then, Nolan never looked back even if Warner Bros begged him (and we don't want it too). From the words of Harvey Dent, "You either die a hero, or you live long enough to see yourself become the villain".
#8 Back to the Future Trilogy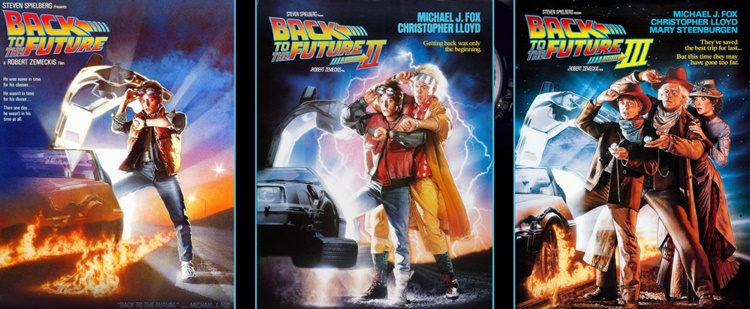 Finally, we can never forget this timeless classic trilogy. A franchise that needs no introduction, the Back to the Future trilogy is a fun one to catch up with Marty McFly and Dr Emmett L. Brown's adventure through the past and future. A good mix of clever scriptwriting, comedic set pieces, and heartfelt moments, each film has its own charm and all three truly make it one heck of a ride.
Honourable Mention - The Raid and Kill Bill series
Before we end this article, we thought it's also worth mentioning about The Raid, The Raid: Redemption, Kill Bill Vol.1 and Kill Bill Vol.2. Although the story for both franchises is done, there are only two for each and that's kinda short. First, the Raid series is an Indonesian film by Gareth Evans, the story focuses on Rama and other cops raiding a crime lord's facility with incredible fight sequences, then later as an undercover mole in the sequel with some more badass fight scenes that puts most Hollywood action movies to shame. If you have never seen it, please do yourself a favour and go watch it. You will thank me for it.
Another honourable mention is Kill Bill Vol. 1 and Vol.2 which are also filled with some cool fight scenes. Both films were directed by Quentin Tarantino and if you know that man's taste, the Kill Bill series is a rather violent film but not in a disgusting manner at the same time (it's like watching anime in real-life). Rumours have it that there could be Kill Bill Vol.3 as the director's last movie before he retires but we shall see.
So these are our recommended movie marathons to watch if that's what you're planning. We think it will take a few more weeks before we get to go back out to the world again so if you just pick one that will do. But do you agree with our list? Which one of these is your favourite? And would you like us to do more? Let us know in the comments on our Facebook page and stay tuned for more tech lifestyle news at TechNave.com.