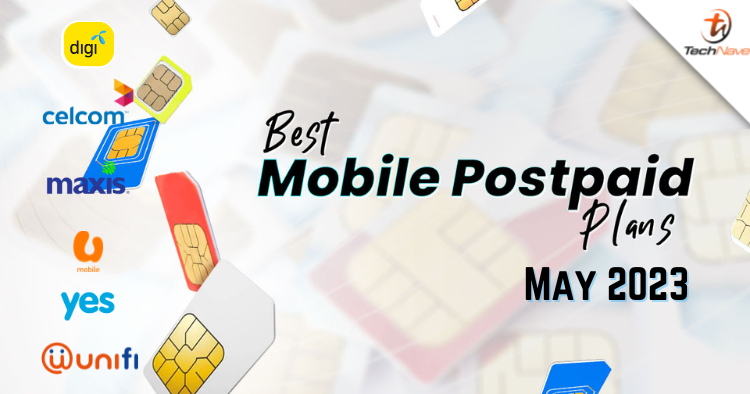 With our May 2023 compilation for mobile prepaid covered, let's move on to mobile postpaid plans. Since Raya is over, some of the promos have come to an end. There are some new bonuses, but nothing too noteworthy this month. Anyway, check out our best mobile postpaid plans for the budget-conscious as of May 2023.
Best postpaid options under RM60
For this month, the under RM60/month range remained unchanged for Digi, U Mobile, and Unifi. However, Yes has added a new Power 35 to its postpaid lineup. This plan is a rather attractive option, offering 100GB of 4G/5G data that can also be used for hotspot data for just RM35/month. The company's 6-month RM20 rebate is also still available, so you might want to check that out.
If you want a plan from a telco with a highly rated user experience, then the Digi Postpaid 60 is probably the option to go for. It only has half the data cap but offers 20GB of bonus data for 12 months. This postpaid plan also nets you a permanent rebate if you're interested in CelcomDigi's home broadband plans. Check out the details here.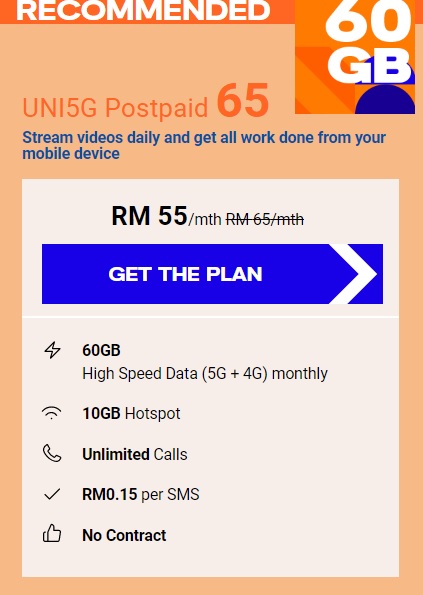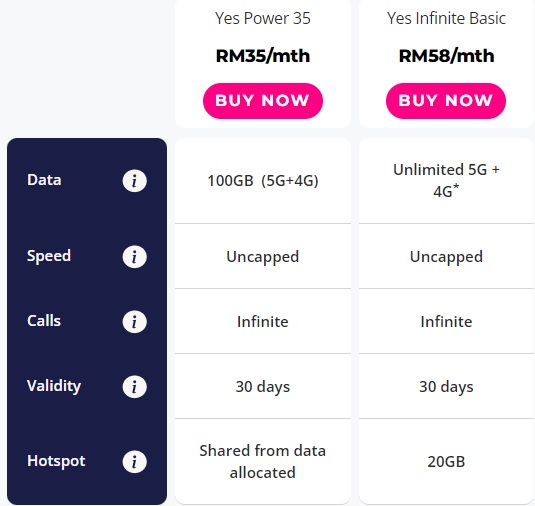 Best postpaid options under RM100
As for plans under RM100/month, there's not much to say this time since there was barely any change. The only change is that the promo for the Digi Postpaid 90 plan is now over, so interested Malaysians will have to go back to paying RM90/month for that plan. On the flip side, you do get RM100 of Touch 'n GO eWallet credits as a bonus.
If you're still looking for the absolute best in data cap, the U Postpaid 98 plan and its 1000GB data cap is the best option. But if you prefer network stability and coverage, go for the Celcom MEGA Lightning 80 or MEGA Unlimited 98.
It's been a slow month for promotions on the mobile postpaid side, but that's a given since the Raya festive season is over. Maybe there will be something that could finally make you switch to a new plan? We'll have wait a while longer to find out.
Until then, stay tuned to TechNave for more updates like this and the latest news on mobile devices. Also, remember to drop your comments on our Facebook page!