BlackShark 3 5G could come with 5000mAh battery and 65W fast-charging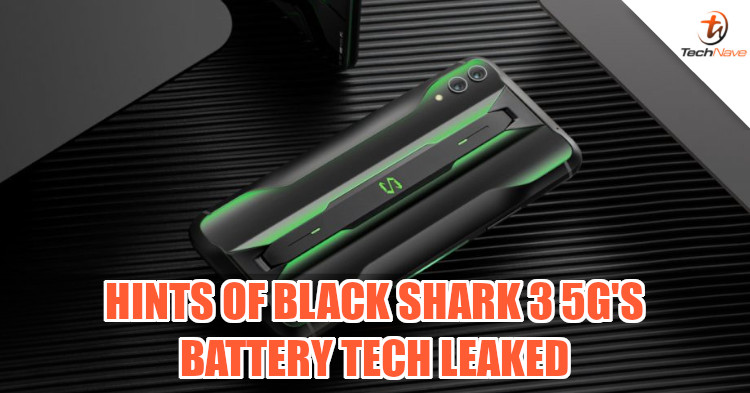 Not long after the turn of the new year, there was news that Black Shark would unveil a new device with longer battery life. That rumour felt quite plausible, considering that gaming phones need to last long for people who binge games. Now there is a strong hint that the Black Shark 3 would have a large 5000mAh battery and 65W fast-charging.
In a recent Weibo post, Black Shark's CEO Lou Yuzhou had a poll asking which combination would best fit 5G gaming devices. It was clearly the CEO's not-so-subtle attempt at bragging, so naturally many believe that the option with the biggest numbers was the right answer. In other words, the Black Shark 3 is likely going to be a 5G device with 65W fast-charger. It would be capable of fully charging the 5000mAh battery in 38 minutes, lasting for more than 800 full charge cycles.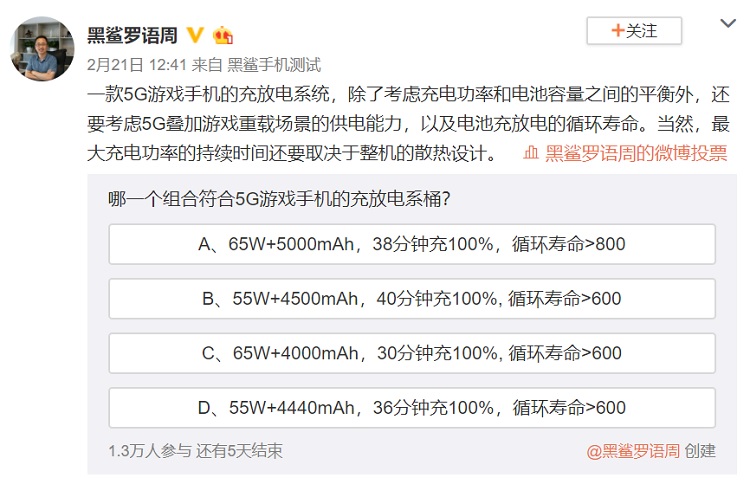 "A: 65W+5000mAh, 38 minutes to 100% charge, charge cycle > 800"
Previously, there were also rumours suggesting that the Black Shark 3 could come with up to 16GB of RAM, as well as a 2K display with 120Hz refresh rate. Since it's going to be a flagship gaming device, we're fairly confident that it would also be powered by a Qualcomm Snapdragon 865 chipset, though there's no confirmation on that yet.
Black Shark is really going all out to make this a powerful gaming phone. But will this device ever come to Malaysia? And if it does, will this be the gaming smartphone you buy for 2020? Let us know on our Facebook page and stay tuned to TechNave.com for more news like this.