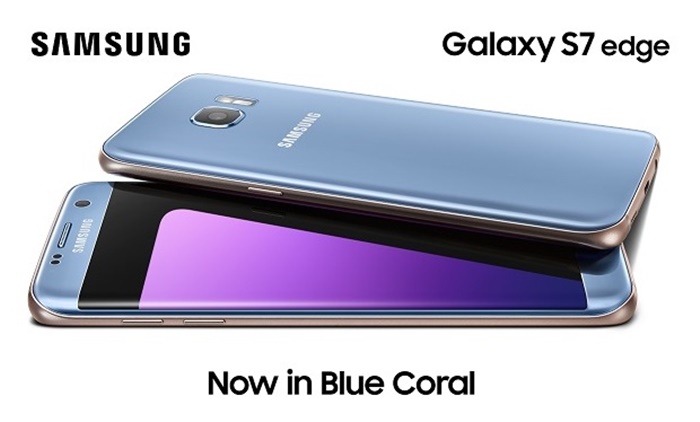 Today, Samsung Malaysia Electronics is proud to release the latest Blue Coral theme Galaxy S7 edge in Malaysia! For the same recommended retail price of RM3099 (inclusive of GST), the Blue Coral edition is inspired by nature of the ocean and this year's colour trend.
"Blue is a significant colour for us at Samsung as it is not only our corporate colour, it is a colour for the bold and the adventurous. As a global brand, we constantly create significant innovations useful for worldwide consumers, and with the Galaxy S7 edge in Blue Coral, we are offering millennials who want to be different a bold and aspirational smartphone companion in the pursuit of their unforgettable lifetime adventures," said Mr Lee Jui Siang, Vice President, IT & Mobile Business Unit, Samsung Malaysia Electronics.
Also, not forgetting features like the trademark sleek dual curve edge design, along with its IP68 dust and water resistance and the Dual Pixel technology, which is the first to be installed inside a smartphone delivering high-quality photos with the likes of DSLRs.
In addition to Blue Coral, the Galaxy S7 edge is also available in Black Onyx, Gold Platinum and Silver Titanium. For more product information, please visit www.samsung.com/my/galaxy-s7.