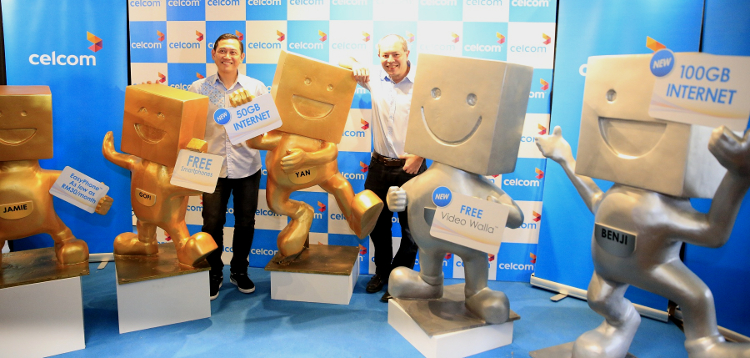 Celcom announced new video-centric additions to their FIRST postpaid plans with their FIRST Gold Supreme and FIRST Platinum Plus postpaid plans. In addition, the current FIRST Platinum, FIRST Gold and FIRST Gold Plus postpaid plans have been revised while all FIRST plans get unlimited calls, WhatsApp, WeChat and music streaming via Yonder Music. Celcom have also included Merdeka promotions and Celcom EasyPhone to make it easier for users to own their own smartpone.

Here's the breakdown for the new and revised Celcom FIRST postpaid plans:
[NEW] Celcom FIRST Gold Supreme ~ RM128, 25GB weekday Internet + 25GB weekend Internet + 25GB FREE Video Walla
[NEW] Celcom FIRST Platinum Plus ~ RM188, 100GB Internet anytime + 100GB FREE Video Walla
Celcom FIRST Platinum ~ RM148, 30GB weekday Internet + 30GB weekend Internet + 30GB FREE Video Walla
Celcom FIRST Gold Plus ~ RM98, 20GB weekday Internet + 20GB weekend Internet
Celcom FIRST Gold ~ RM80, 10GB weekday Internet + 10GB weekend Internet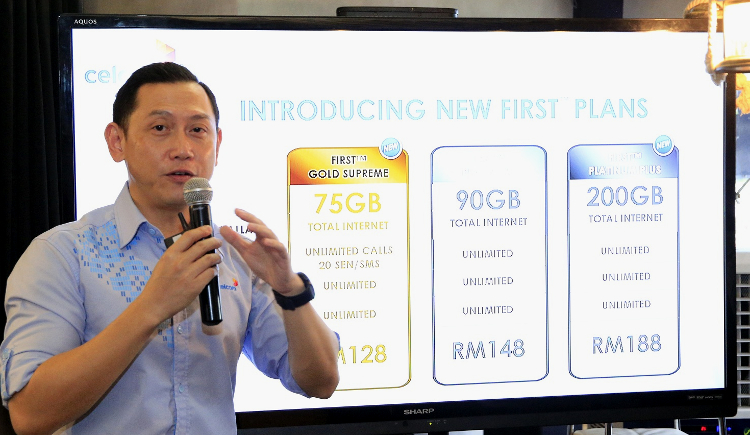 In conjunction with the 60th Merdeka Celebrations, you can also get one of 9 FREE smartphones (Huawei P10, Apple iPhone 6 32GB, Samsung Galaxy J7 Pro, OPPO A77 and more) with a subscription of a FIRST Gold Plus, FIRST Gold Supreme, FIRST Platinum or FIRST Platinum Plus postpaid plan. FIRST Platinum or FIRST Platinum Plus postpaid plan subscribers can also enjoy up to 55% discounts off the Samsung Galaxy S8 and Apple iPhone 7 series. You can also chose from 30 smartphones from as low as RM30 per month with Celcom's EasyPhone program.
Check out the Celcom site or your nearest Celcom BlueCube store for more details on these phones and plans. Stay tuned to TechNave.com