Celcom Offers HTC One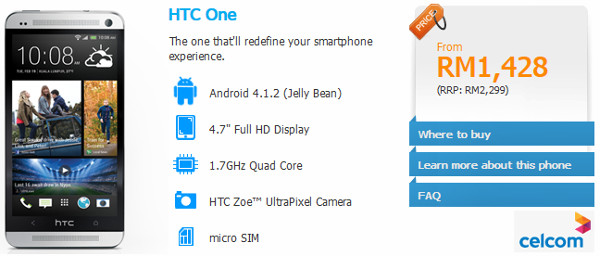 Been waiting for Celcom and the HTC One to join forces? Well, if you have then now is a good time as Celcom are now offering the HTC One for as low as RM1428. As befitting Celcom's flexibility, the telco is offering the 32GB version of the HTC One under 12 months, 18 months and 24 months contracts. For the full pricing details check out the table below: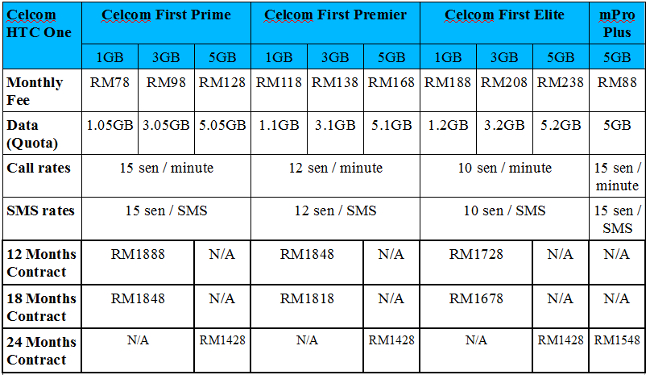 For more Celcom telco plans click here but if you need more information regarding this deal go to the Celcom site.
HTC One Specs & Price >