Besides the new Internet speed and hotspot upgrade, Celcom also introduced two new Home Fibre plans. Previously, their Home Fibre plan was up to 100Mbps only but now there's a new addition up to 500Mbps.
Alongside the 500Mbps plan, there's also the 300Mbps plan and both of them offer unlimited internet data quota. The price difference is quite far apart as well which are RM179 and RM119 respectively on a promotional launching price, that's a RM60 difference there. In an effort to promote these new plans, interested consumers would get a RM21 rebate for the first 3 months.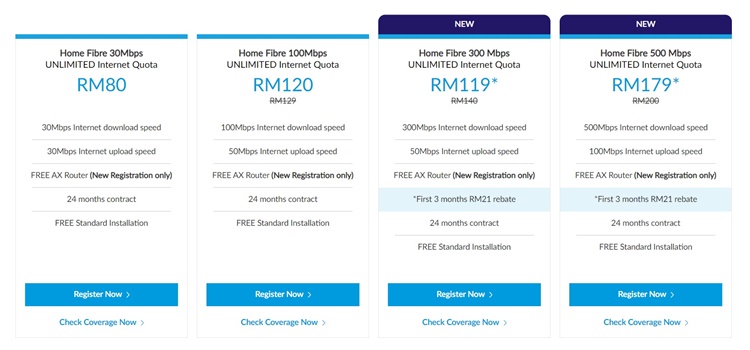 On top of the new Home Fibre plans, the 100Mbps plan got a new discount as well at RM120 (RRP RM129). With the on-going promotion, it's much better to go for the 300Mbps for the nearly same price with better internet download speed and rebate. For more information, you may visit the official webpage right here. Stay tuned for more trending tech news at TechNave.com.