Celcom now offering RM80 for FiRST Gold promotion plan package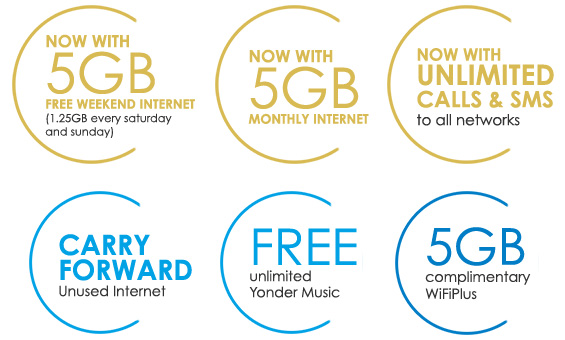 New Celcom FiRST Gold promotion
Remember Celcom's FiRST Blue and Gold plan package they introduced somewhere at the end of last year? This new year is no different, as they continue to give their customers the greatest plan for 2016 with a price cut from RM100 to Rm80 only for FiRST Gold with extra gigabytes!
The privileges and benefits of FiRST Gold for this new year have also increased by 1GB, you can check out the graphs below to see the diferrence.

New FiRST Gold promotion (left), original FiRST Gold plan (right)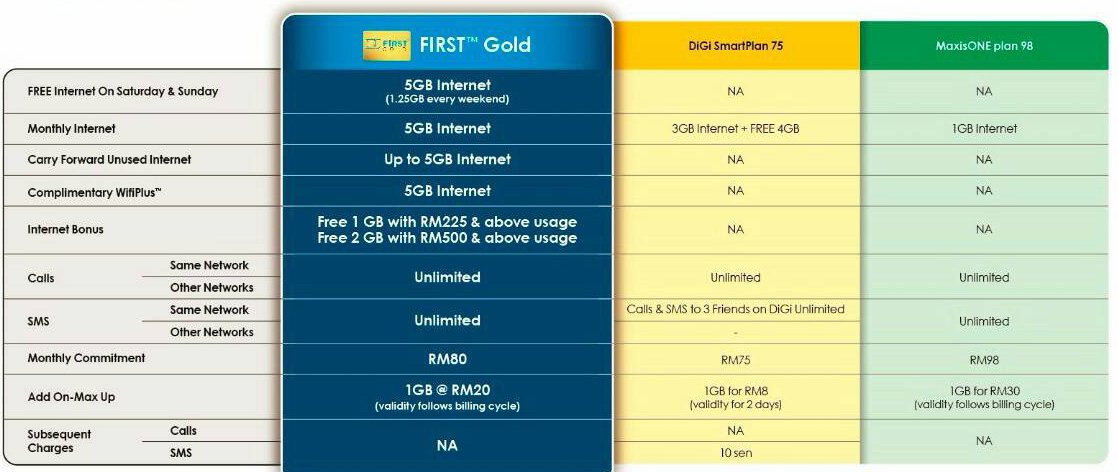 A comparison with other telcos
If you're interested in signing up, visit their website to get started and have the greatest weekend with free 5GB and many more!