Celcom presents Q4 Business report - ending 2017 strongly with a total revenue of RM1.777 billion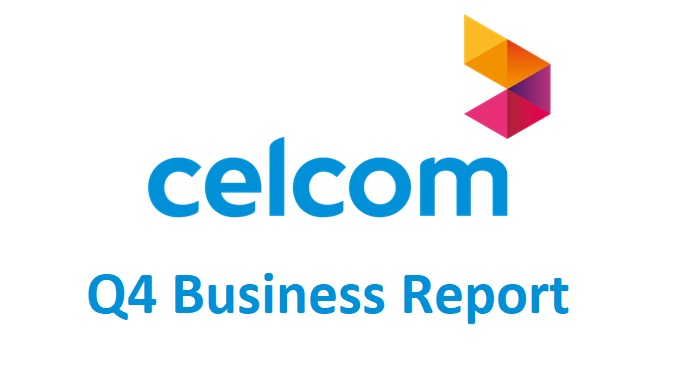 Today, Celcom Axiata Berhad has announced its fourth quarter business report, thus also presenting 2017 year in review as a whole, with an uplifting performance after three consecutive of decline. One of the main highlights include Customer Service, Postpaid business and more.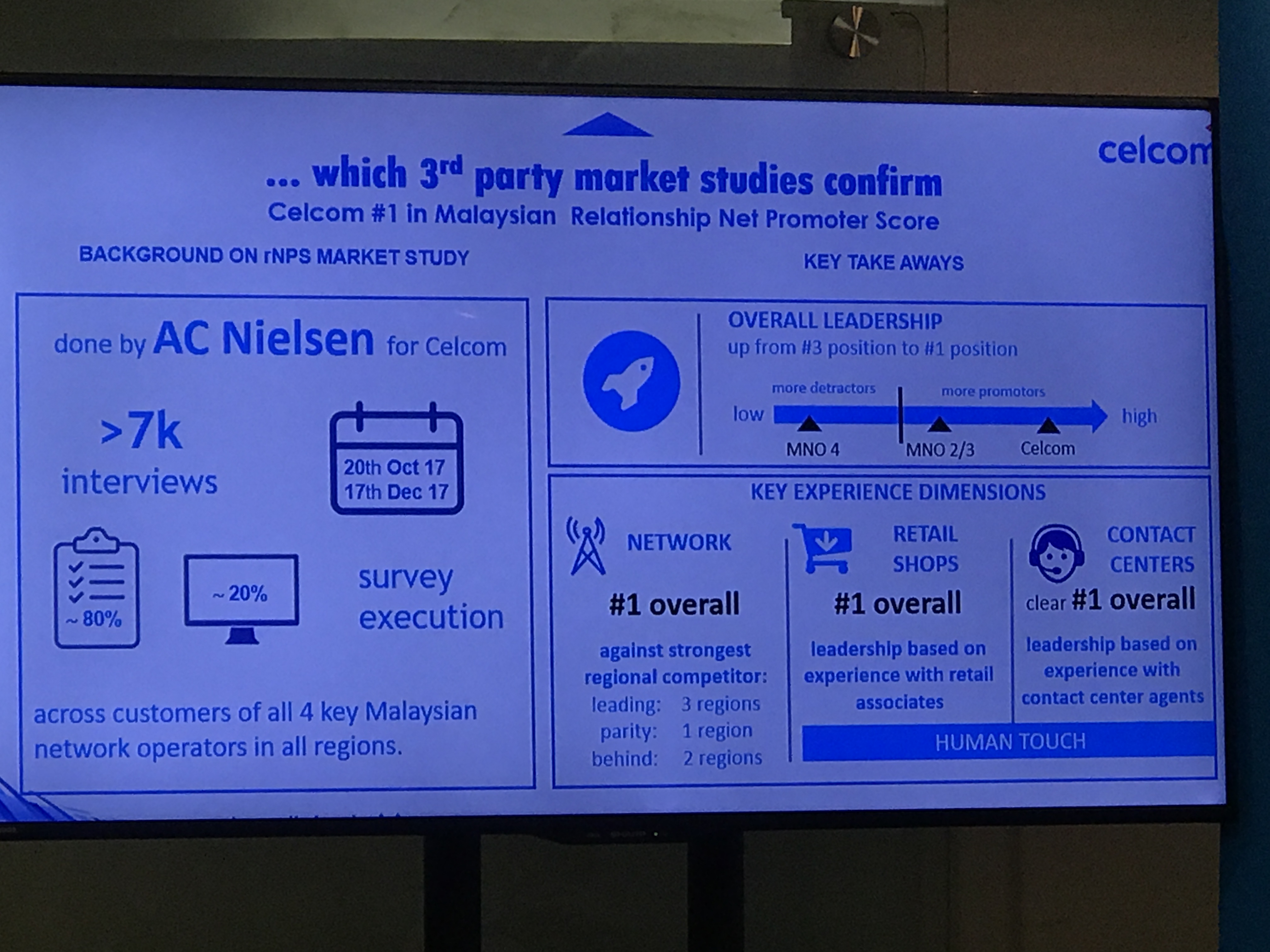 Celcom started off by showing off showing its recorded improvement from the Transactional Net Promoter Scores which improved in retail to 68 points, compared to 66 in the past quarter and up from 58 in Q316. This is due to the new look and feel of Celcom Bluecube stores with walk-in experience. Celcom aims to have 60-80% of its Bluecube stores refreshed by the end of 2018.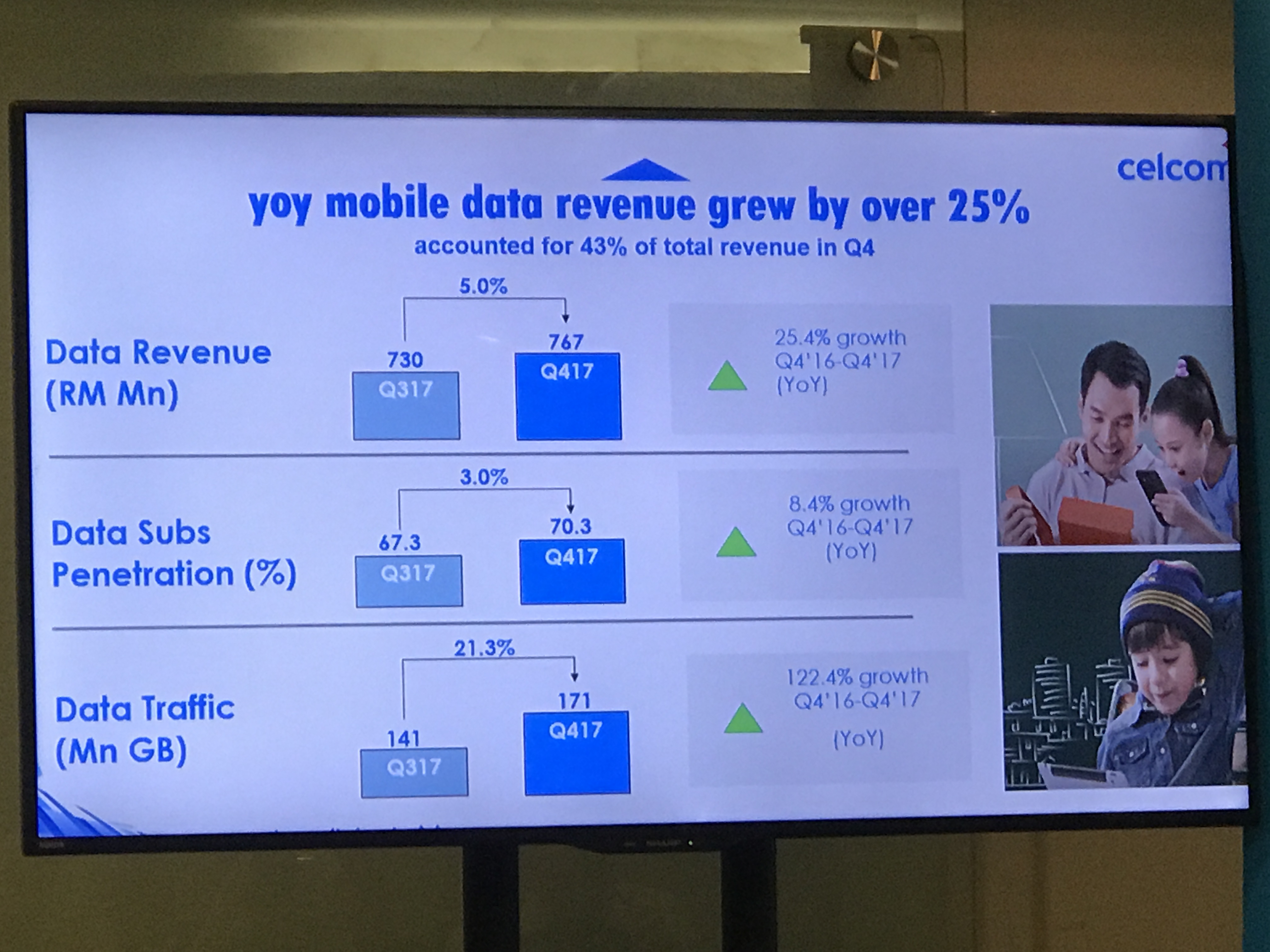 Next, its Quarter on Quarter service revenue grew to RM1.562 billion and a total revenue of RM1.777 billion, this is an increase of 2.5% and 7.4% each. Furthermore, this contributes 43% of the company's total revenue, a 25% Year on Year growth to RM767 million. For data consumption, it showed a steady increase of 17.5% to 8.5GB per month per active user, compared to 7.2GB in the previous quarter.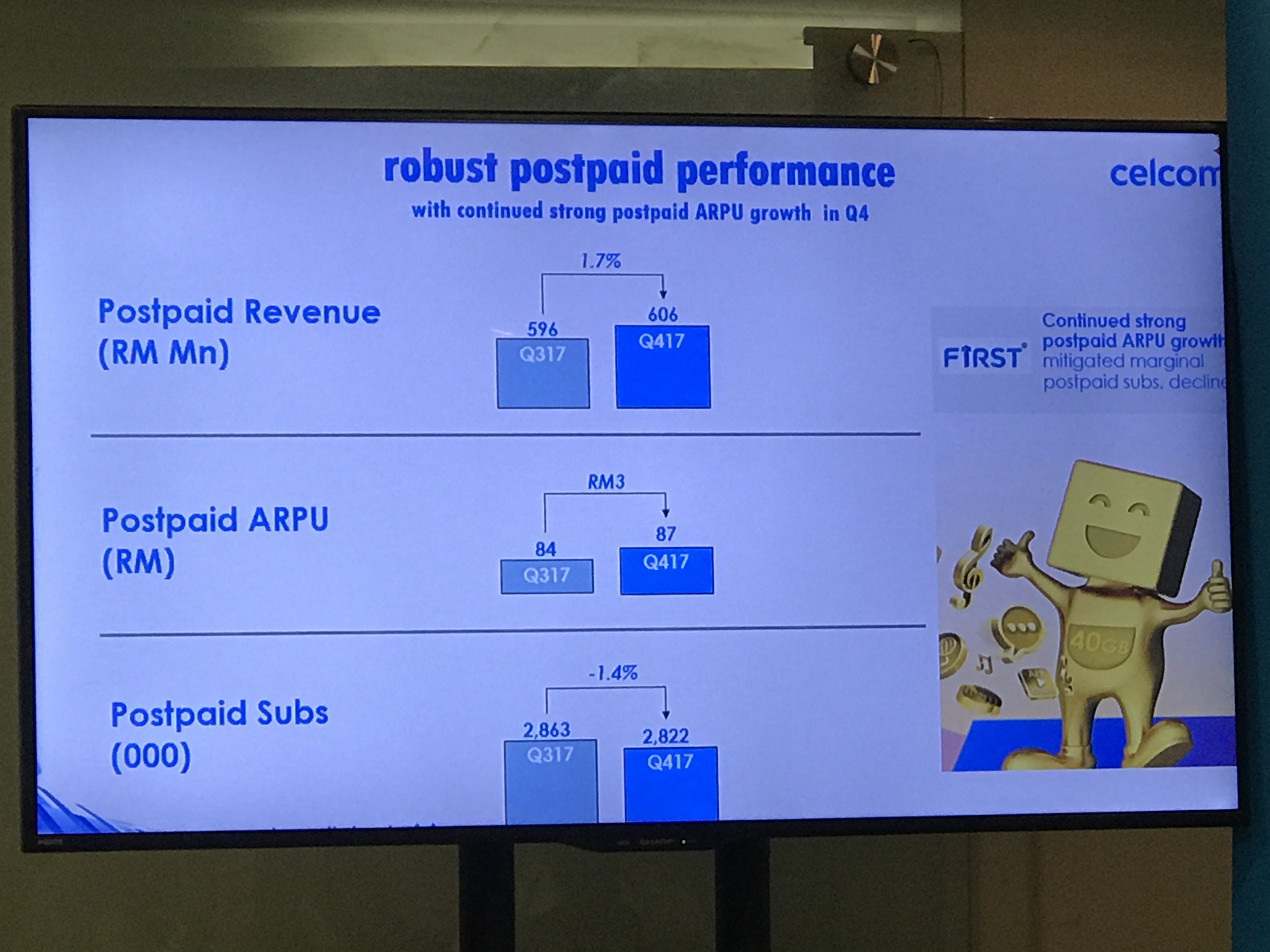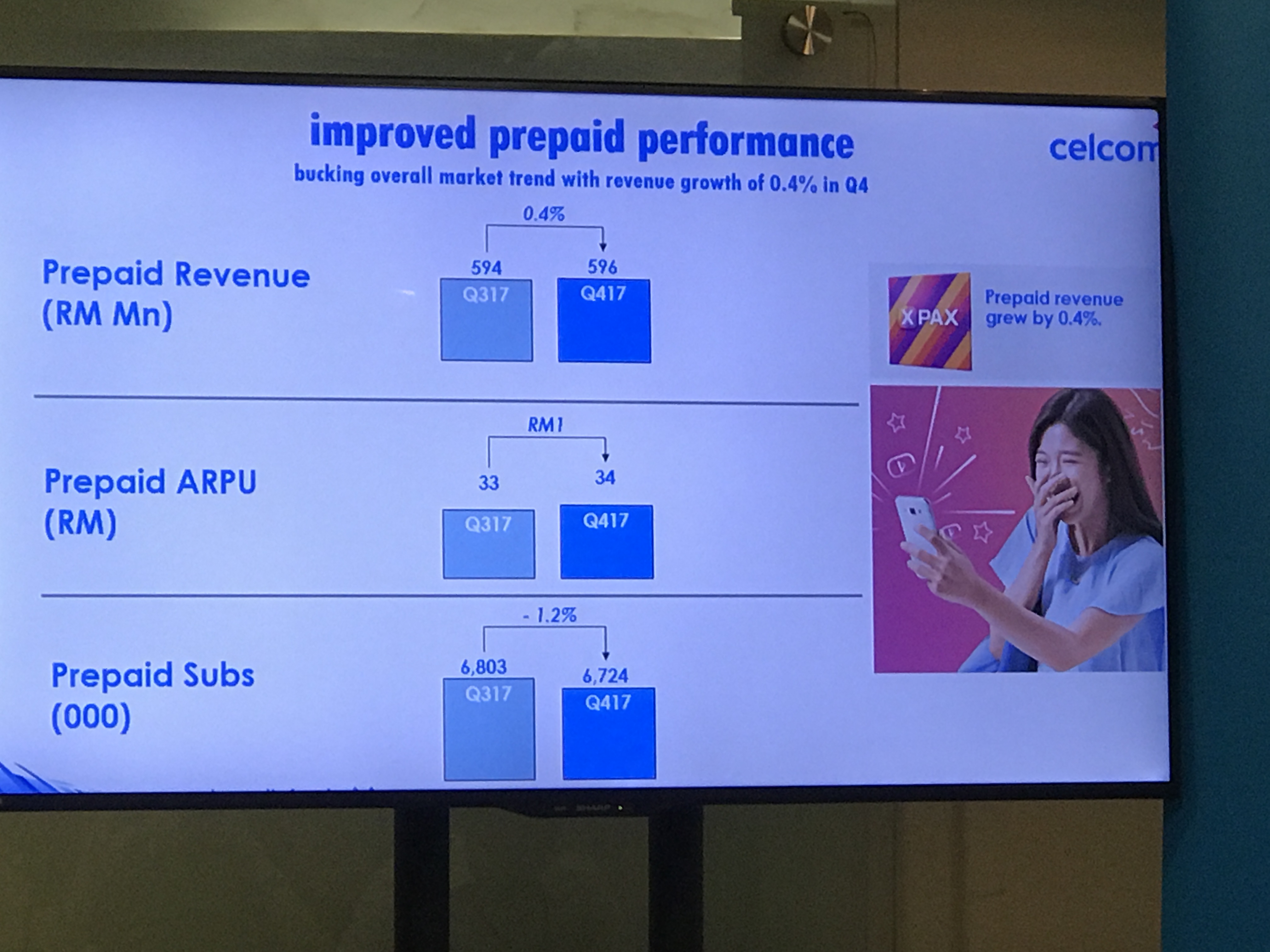 Speaking of data consumption, the postpaid business deliver a robust performance in an average revenue per user of RM3 to RM87, thanks to the value plan subscription. Meanwhile, prepaid delivered improvement in its revenue base by growing 0.4% in Q417 and its Normalised EBITDA (earnings before interest, tax, depreciation and amortisation) QoQ improved with an increase of 6.6% from RM688 million to RM738 million. The company also delivered growth in QoQ normalised PATAMI of 8.6% to RM336 million.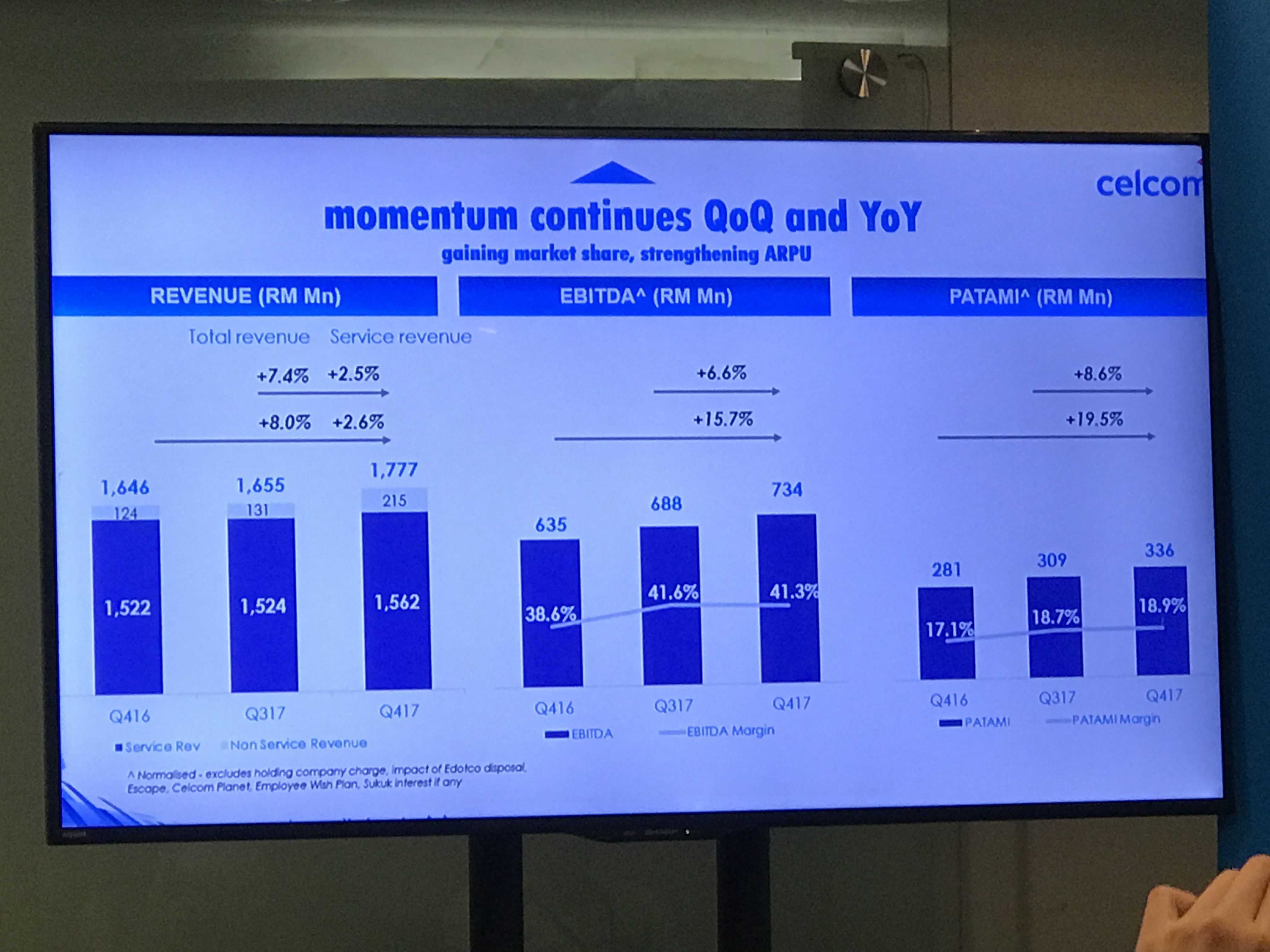 Below are few of Celcom's initiative that contributed further in driving its position growth within the last quarter are:
Celcom Management & Senior Leadership team
Stay tuned for more Celcom news at TechNave.com.