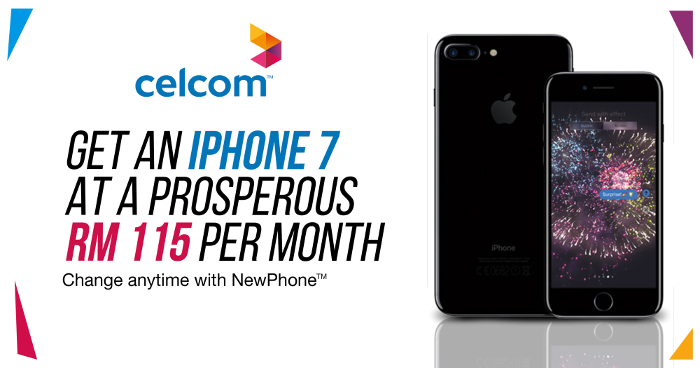 Heads up Apple iPhone fans! Celcom is now offering the Apple iPhone 7 from as low as RM115 on their FIRST Platinum postpaid plan or RM135 with the FIRST Gold Plus. Even more so, you can change your device anytime with NewPhone by Celcom, so even if you want to change up to the iPhone 7S or any other device available on Celcom you can do so, complete with easy monthly payments.

You can now get the Apple iPhone 7 32GB with NewPhone from just RM115!

If you don't need as much data then you can still get it for just a bit more.
Every year Apple's iPhone keeps getting more and more expensive, but you don't have to worry as the NewPhone program by Celcom lets you upgrade and update to a new phone at no additional cost. In addition, each NewPhone that you change comes with hassle free device protection so even if something happens (accidents and even robbery!), you can get a brand new device with no problem!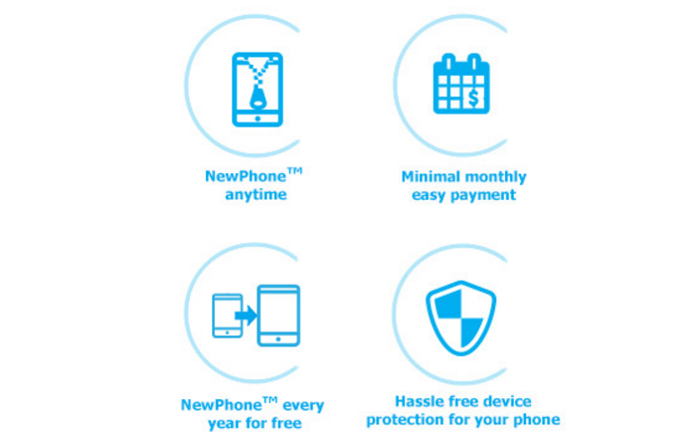 Here's all the benefits of getting your iPhone 7 with the NewPhone by Celcom
The NewPhone program by Celcom is available to all new and existing Celcom customers so if you're interested in changing to the iPhone 7 or iPhone 7 Plus from 32GB storage all the way up to 128GB, so do check out their site or walk in to your nearest BlueCube store for more details.