Check out the SHARP Z2, M1 and Robohon with these hands-on videos and tech specs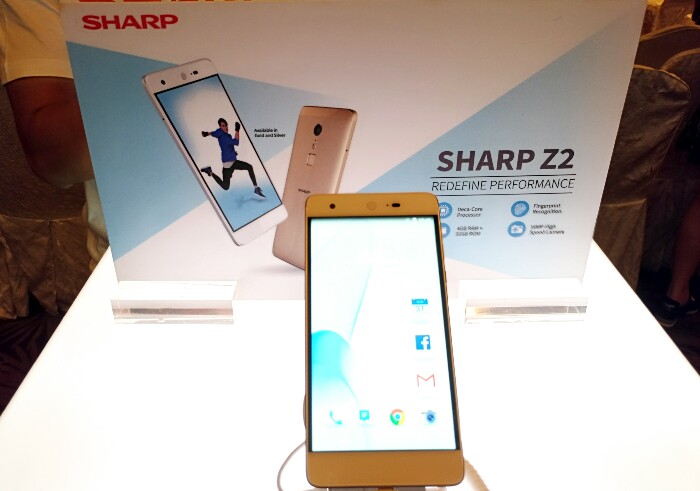 Yesterday, SHARP Mobile Malaysia and Commtiva Technology launched their SHARP Z2 and M1 smartphones and we managed to get some hands-on time with them and SHARP's robotic brand ambassador, Robohon. Check them out below along with some hands-on videos, our first impressions and their various tech specs.
SHARP Mobile's brand ambassador Robohon introducing the SHARP Z2
The SHARP Z2 looks to follow the current metal unibody design of many midrange smartphones today but stands out with some fairly impressive tech specs like 4GB of RAM and a 16MP PDAF rear camera for just RM1199. The phone feels fairly light and even comes with a free case. Clearly, it is the higher-end of the 2 newly announced phones as it also features a USB Type-C port and infra-red universal remote control. Check out our first impressions and the tech specs below:
2.3GHz deca-core MediaTek MT6797 (Helio X20) processor

4GB RAM

32GB storage + up to 128GB microSD

5.5-inch display (full HD resolution, LTPS)

16MP rear camera (AF, PDAF, LED Flash) + 8MP front camera (wide angle 82 degrees)

153 x 76 x 8.4mm | 160g

features FM Radio, Dual SIM (4G LTE + 3G), infra red blaster (universal remote control), fingerprint sensor

supports Bluetooth 4.1, 802.11 a/b/g/n WiFi, GPS

3000 mAh battery (fast charge)

Android 6.0 Marshmallow

RM1199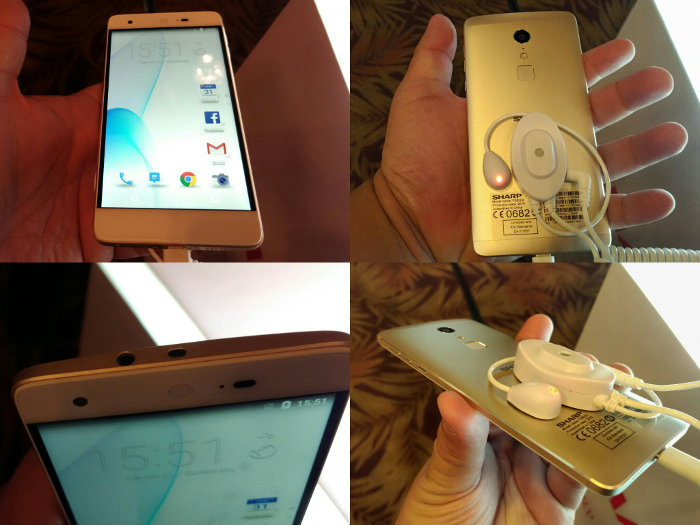 The RM899 priced SHARP M1 on the other hand goes for a metal frame look with a curved glass back and 2.5D glass front. Featuring a 13MP front and rear camera with 64GB of storage, this is obviously the 'selfie' phone of the two devices. It still packs in a 5.5-inch full HD display and 3GB of RAM but the microUSB port obviously marks it as the lower-end device.
1.3GHz octa-core MediaTek MT6753 processor

3GB RAM

64GB storage + up to 64GB microSD

5.5-inch display (full HD resolution, LTPS)

13MP rear camera (AF, PDAF, LED Flash) + 13MP front camera (wide angle 82 degrees)

155 x 76.9 x 7.6mm | 151g

features FM Radio, Dual SIM (4G LTE + 2G)

supports Bluetooth 4.1, 802.11 b/g/n WiFi, GPS

2600 mAh battery

Android 6.0 Marshmallow

RM899