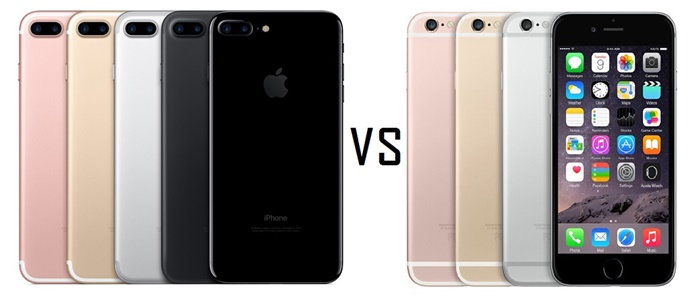 The Apple iPhone 7 Plus is one of the most expensive smartphones ever released in Malaysia, coming in at an RM3799 price tag for just the 32GB memory model. This alone already beats several other flagship phones in terms of price. Many critics are also calling it un-innovative, due to late-coming features which most phones already have and as well as minimal differences compared to its predecessor, the iPhone 6s Plus. If you happen to be a 6s Plus user and are having a dilemma deciding if you should switch, we're here to help.
Tech-specs and performance - iPhone 7 Plus' specifications wins, but not that far apart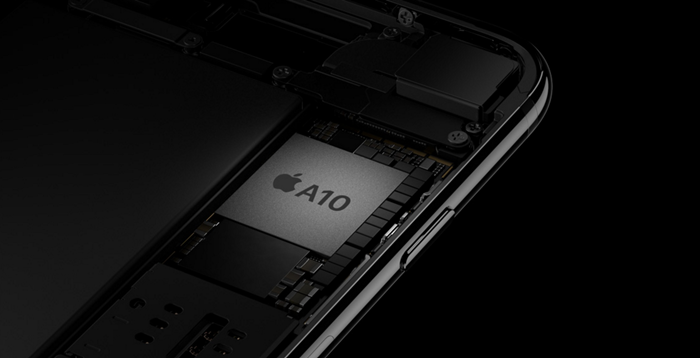 Right off the bat, there is certainly a difference between the 7 Plus and 6s Plus. Here's a quick brief of how the devices' tech-specs differ from each other:
| Tech-specs | iPhone 7 Plus | iPhone 6s Plus |
| --- | --- | --- |
| Processor | A10 Fusion chip, quad-core CPU | A9 chip, Dual-core 1.84 GHz Twister |
| RAM | 3GB | 2GB |
| ROM | 32GB / 128GB / 256GB | 32GB / 128GB ROM |
| Display | 5.5-inch Retina HD display | 5.5-inch Retina HD display |
| Camera | Two 12MP wide-angle and telephoto cameras (f/1.8 aperture, OIS, Quad LED True Tone flash, Flicker Sensor) + 7MP FaceTime HD camera | 12MP rear camera (f/2.2, 29mm, phase detection autofocus, dual-LED dual tone flash,) + 5 MP FaceTime HD camera |
| iOS | iOS 10 pre-installed | iOS 9 pre-installed (upgradable to iOS 10) |
| Battery | 2900 mAh | 2750 mAh |
Despite the obvious differences in tech specs, unfortunately, we didn't feel there was much difference when it came to normal usage such social apps browsing or even playing games. The user interface also gave us a smooth experience thanks to the iOS 10, and there's nothing much to say about the storage capacity too.
Even for the camera quality, it was also quite hard to see the difference. According to many reviewers and our own review, the iPhone 7 Plus' display contrast has been improved by 25% so the colours will be a bit more "lively". However, camera performance at night is still grainy and there wasn't much improvement despite the aperture changes. Many reviewers have speculated that the 3GB RAM was installed to assist the telephoto lens from the dual rear cameras.
Speaking of reviews, the battery is also praised for its longevity. The 6s Plus can last about 9 hours on average, but the 7 Plus is quite a monster in this department even though it only increases the juice by 200 mAh. From our experience, if you're just a casual user doing your routine everyday tasks of browsing social apps and taking photos, with occasional gaming or video playback, your 7 Plus could actually last more than a day, which is impressive.
Design and features - Looks identical, but 7 Plus has the features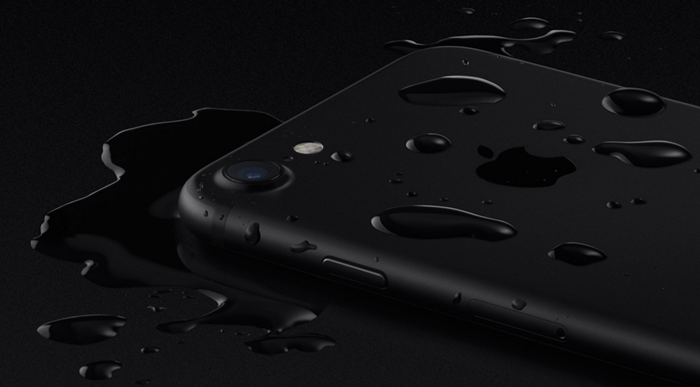 Now onto the design compartment, this is where the 7 Plus failed to shine, heck, both devices even have the same measurements in 158.2 x 77.9 x 7.3 mm, with the 7 Plus just slightly lighter than the 6s Plus (188g vs 192g respectively). The only notable changes are the relocation of the antenna line (meh), the new dual rear camera bump, and of course, the long-gone headphone jack.
They may look the same, but feature-wise, the 7 Plus has some tricks up its sleeve. It features a brand new Haptic Home Button, and it gives a clicky sound whenever you press it which can be changed in the setting. We also welcome the new IP67 water and dust resistant feature which has been long overdue, and the dual stereo speakers is a nice addition as well.
Just in case if you're wondering whether we miss the headphone jack, well, in my experience, not really. As aforementioned about the excellent battery life, there's little reason to charge and listen to your songs at the same time; but if you want to transfer your files, there's Dropbox, Google Photos, Airdrop (for iOS devices) and others to help you do that anyway.
Oh, before we forget. The iPhone 7 Plus has a nice Jet Black and Matte Black option which looks great, but the Jet Black is really vulnerable to scratches.
Conclusion - Too expensive to upgrade for the budget-conscious customers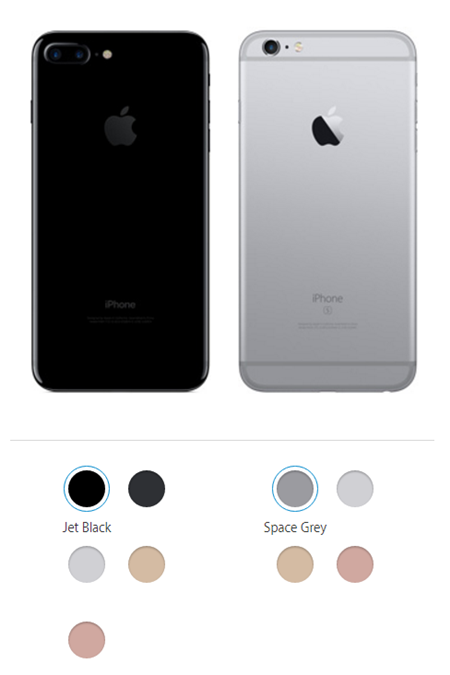 In case you didn't know, the iPhone 6s Plus price tag was slashed ever since the 7 Plus made its debut. Currently, it's RM3199 for the 32GB model on the Apple Store, which is RM450 more than the Samsung Galaxy S7 edge (which has better camera quality, if I might add).
Of course, your local telcos are offering good prices for the 7 Plus, but if you're not such a heavy gamer or camera user, we think it's not a device we'd recommend customers to buy since the tech-specs difference between the 7 Plus and 6s Plus is minimal. Also, if you want a smaller handset there is the iPhone SE. Which by the way, has the exact same specs as the 6s Plus, but it's only RM2199 (64GB model).
Then again, if you don't really care and want the absolute best iPhone in the market; we can't really stop you now, can we? (lol). Anyway, that wraps up our comparison between the iPhone 7 Plus and 6s Plus, if you're curious on how the iPhone 7 Plus camera difference compared to the Galaxy S7 edge and Huawei P9, visit either of the links below, and stay tuned for more comparisons at Technave.com!